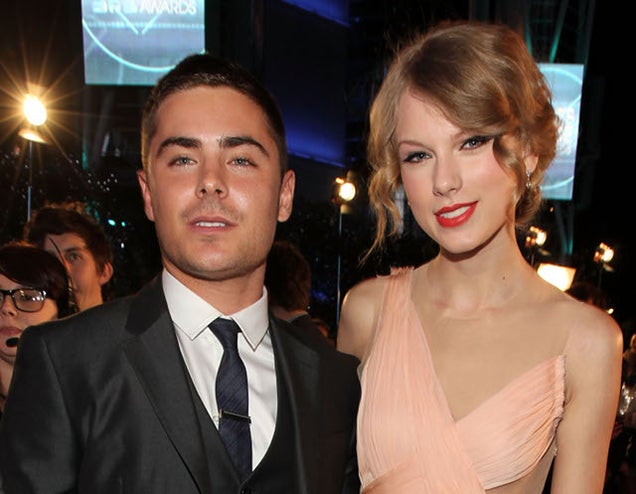 To put it succinctly, people choose poorly at the People's Choice Awards.


The Good: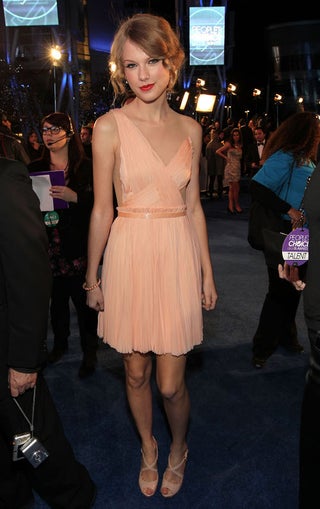 S
First, let's make it clear that by "Good" I really mean "Okay." But we were grading on a curve here! Exhibit A: Taylor Swift, in fairy princess mode. Is it my favorite of her looks? No. Is the matching shoe a little sugary? Yes. It says something about this assemblage that this was both one of the most interesting and prettiest getups. J. Mendel, if I'm not mistaken.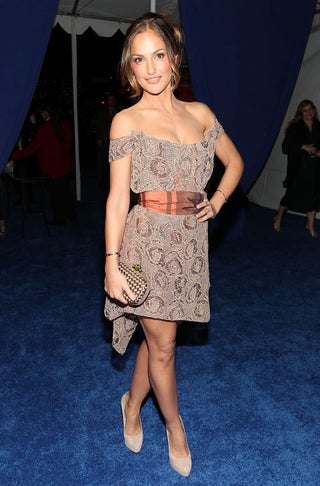 S
At least Minka Kelly's doing something inventive with texture. Even if the purse may be a case of too many cooks. But the Cluny lace has a pretty, vintagey look.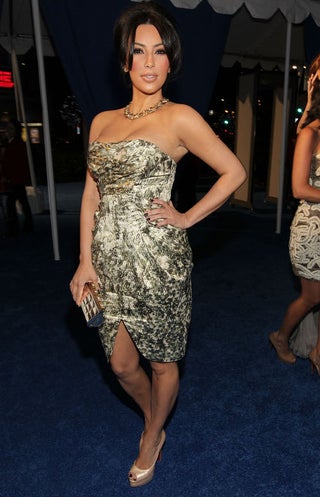 S
This is more an endorsement of Kim K going classic, over-the-top Jayne Mansfield bombshell, which I really think is a good direction for her, philosophically and otherwise! I would even support a Rock Hunter remake.


80's-Style Bundles of Fabric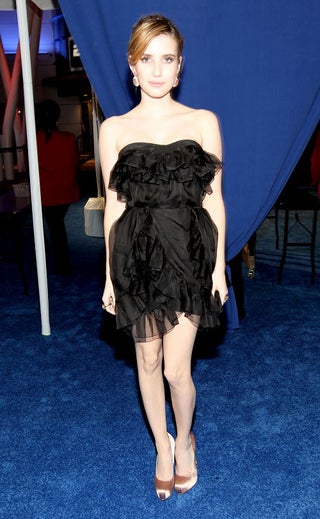 S
80's-style bundles of fabric were common enough that they rated their own category. And they ran the gamut. Emma Roberts' Dior was one of the prettiest.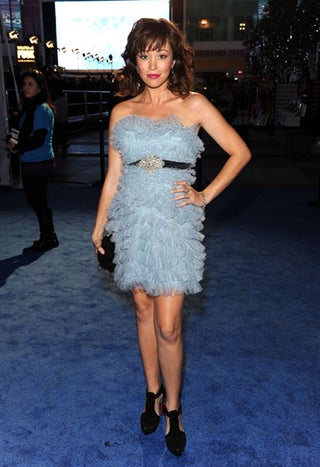 S
Autumn Reeser's, one of the fluffiest.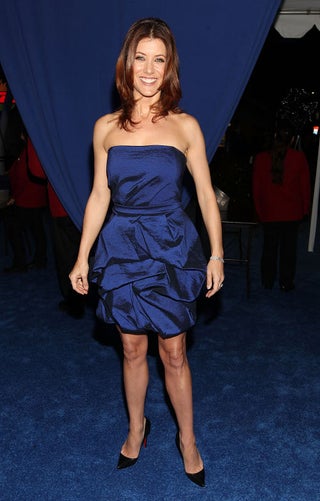 S
Kate Walsh models the pared-down version.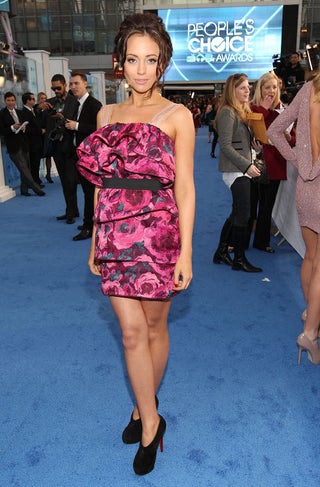 S
Nicole Dabeau goes full on '89.


The Bad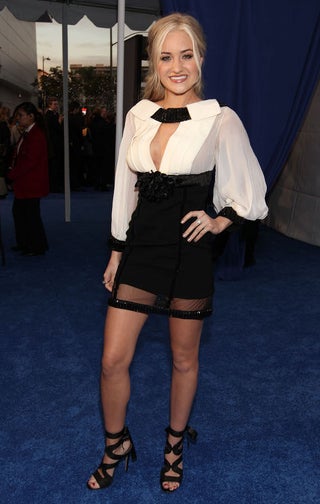 S
Where to even start with Amanda Michalka? Is she coming from work? Is her "work" a community theatre production of Cabaret? There must be an explanation!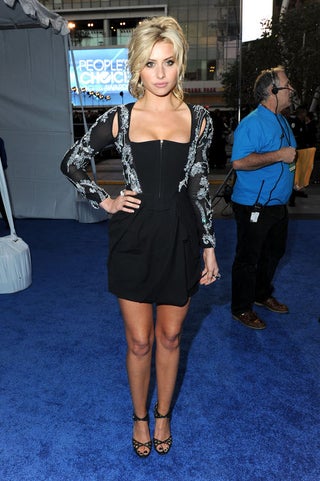 S
Maybe her sister Alyson can give us an answer! Or...not...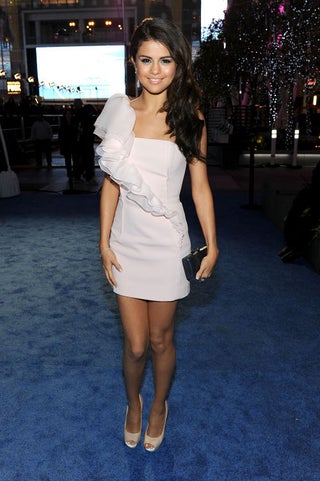 S
This I will say for Selena Gomez: she looks like a life-sized Barbie. Also, not like someone who deserves a lot of semi-literate death threats.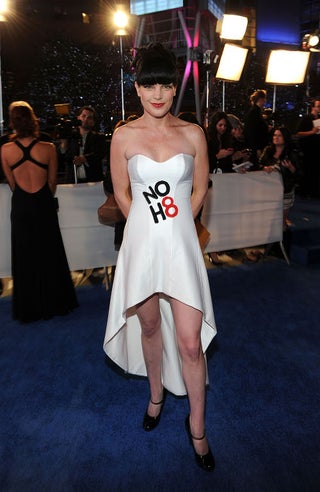 S
See, it's hard, because who doesn't endorse this message? And you kind of feel like a hater (or is that h8ter? See what I did there?) putting it down. But at the same time...yeah.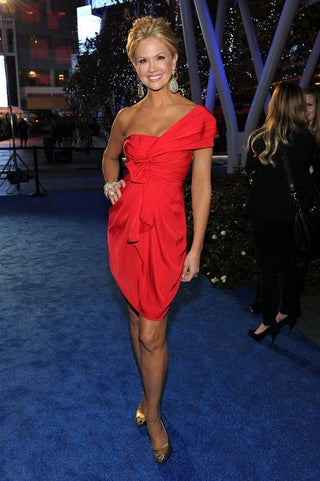 S
I will never forgive Nancy O'Dell for getting Austin kicked off. Never.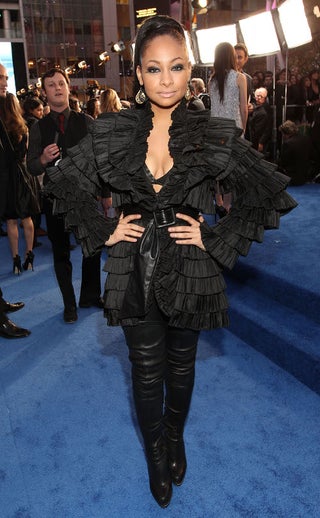 S
Henceforth, "that's so Raven" will mean "fetish pirate" crossed with "Adam Ant" with a dash of "old New Orleans." It will not be intended as a compliment.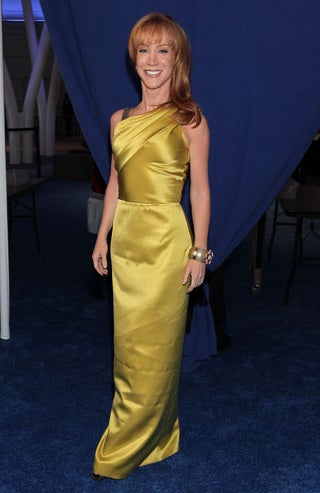 S
Kathy Griffin's dress is weirdly stiff, like King Midas accidentally bumped into her.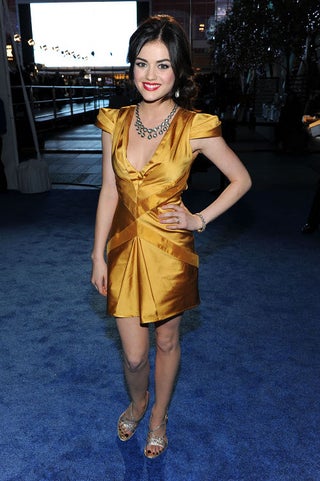 S
He got Lucy Hale, too.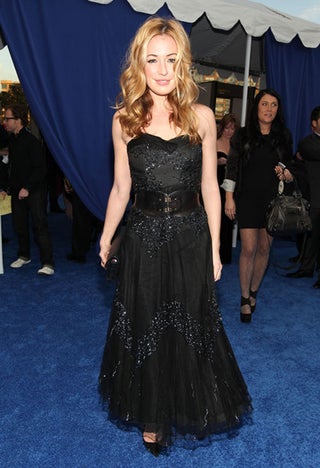 S
Sometimes Cat Deeley looks great. Other times, apparently, she looks like she's going to Junior Prom, her mom did her makeup, and her mom is Baby Jane.


[Images via Getty]