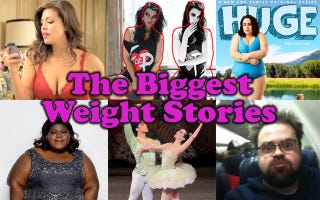 How will we talk about weight in 2011? First, let's recap what we learned last year: Many people are too thin, while others are simply too fat! And no one's ever "just right" (according to the media, at least).
Whole Foods Offers Employee Discounts Based On BMI
In January 2010, we learned that Whole Foods was implementing a new program offering non-smoking employees with lower BMIs, cholesterol levels, and blood pressure up to a 30% discount. Employees who refused to lose weight or stop having a chronic disease would only receive the usual 20% discount, even though CEO John Mackey acknowledged these numbers don't actually reflect your overall health.