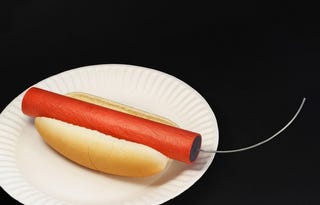 The year has been veritably glutted with stories about obesity, ranging all the way from crappy fat-shaming to reasonable health recommendations. Amid all this, have we learned anything at all?
This year saw Maura Kelly becoming the next MeMe Roth with her ridiculous post about "fatties" on TV, and Michelle Obama's mostly-smart "Let's Move" initiative. And this month, obesity coverage has kicked into high gear, with predictably mixed results. Here are a few lessons we've culled from all the bullshit.

Weight is about way more than calories.