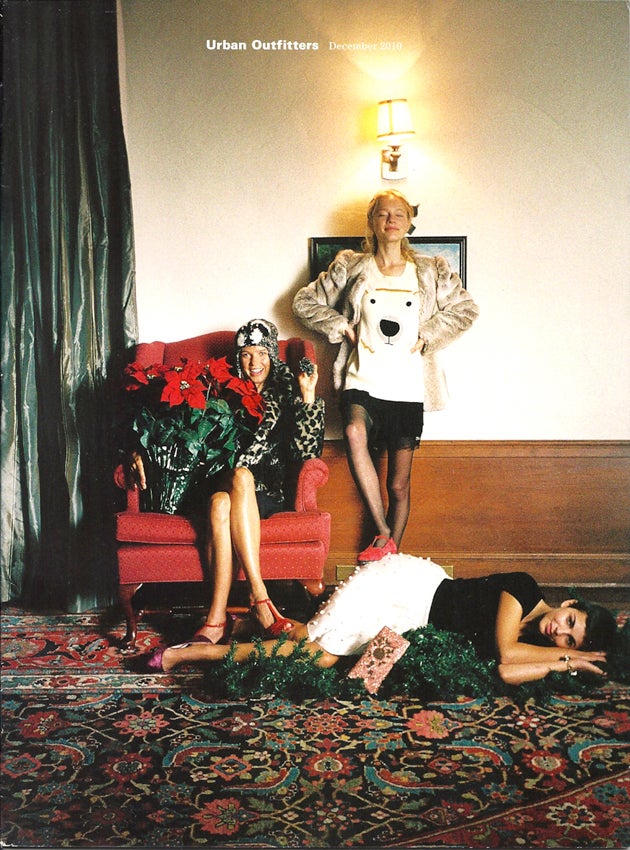 S
Sometimes the Urban Outfitters catalog is depressing, with miserable models. Not for December 2010! Inside: Loopy hijinks, party clothes and ladies who look like they're actually having fun.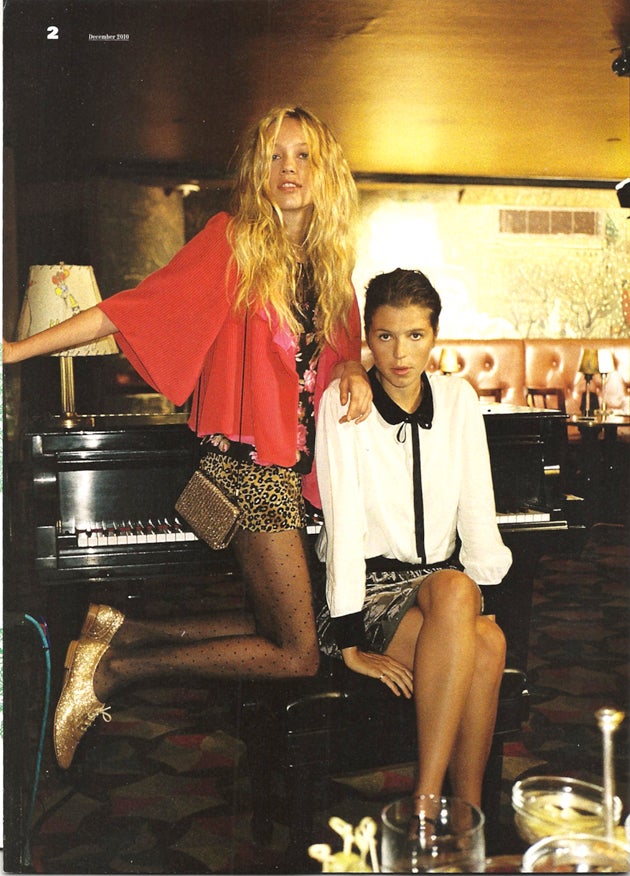 S
Polka-dot tights! Glitter shoes! And models who don't look like they're trying to survive the apocalypse. All good things.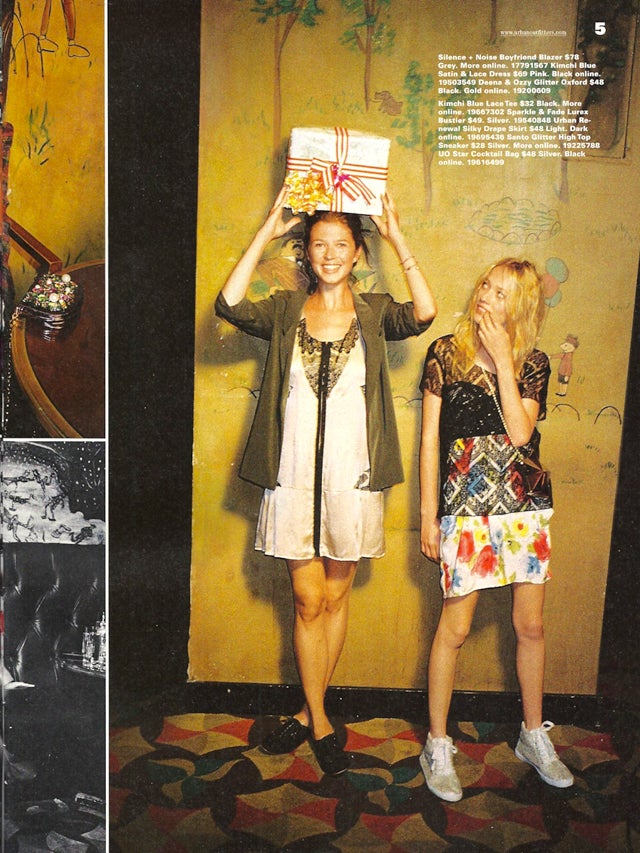 S
Actual smiles! This is a big deal. Also a big deal: This photo shoot location appears to be Bemelman's bar.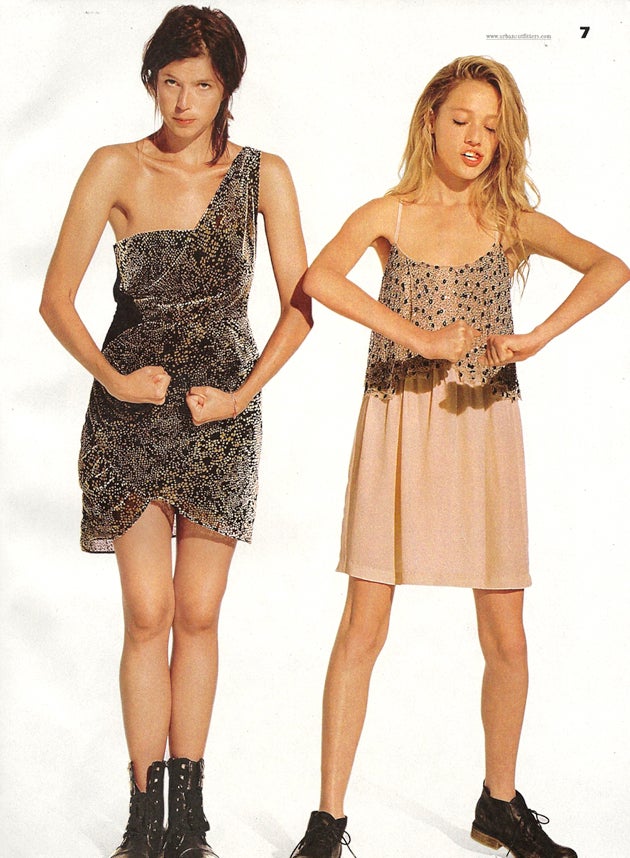 S
Silence + Noise Golden Ring dress, $79. Dove dress, $169. Looking like you're going to kick ass at the holiday party: Priceless.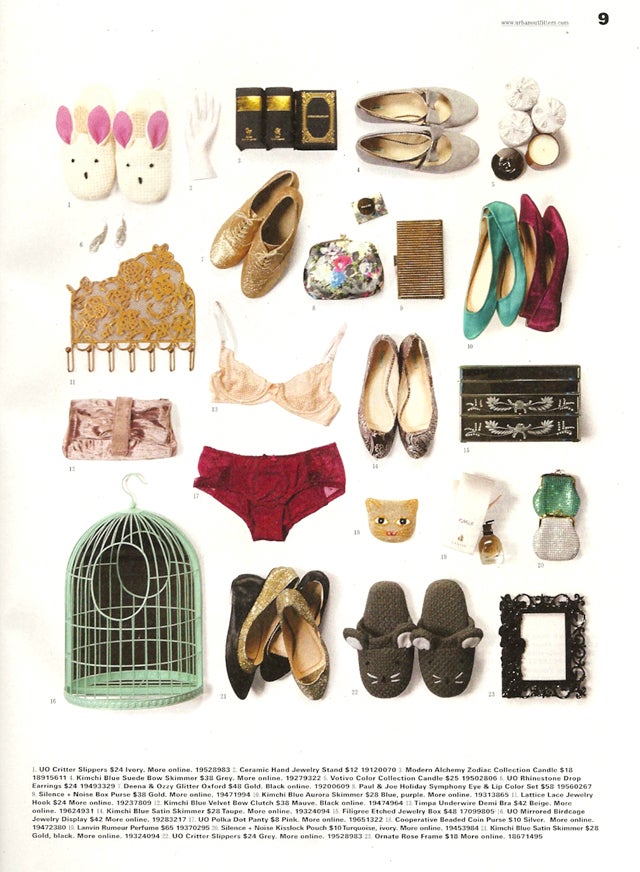 S
There are some pretty good gift ideas here: The critter slippers are $24; the little kiss-lock coin purses are $10 each, and the aforementioned glitter oxfords are $48.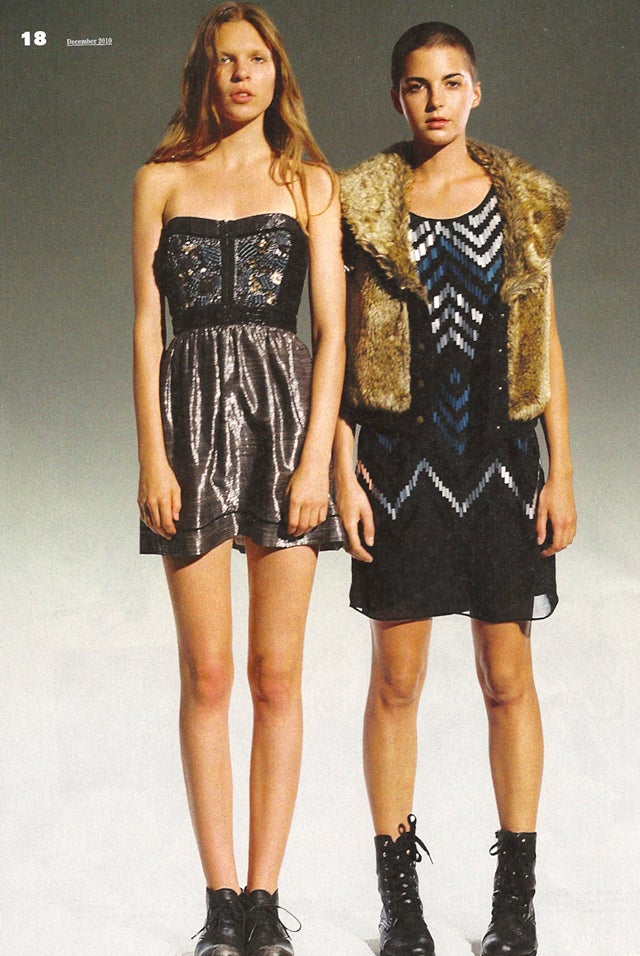 S
The model with the buzz cut is blowing my mind, because now that we're in the era of Lara Stone look-alikes, a model who actually stands out is rare. But dammit, this lady looks awesome, and I love a non-conventional look.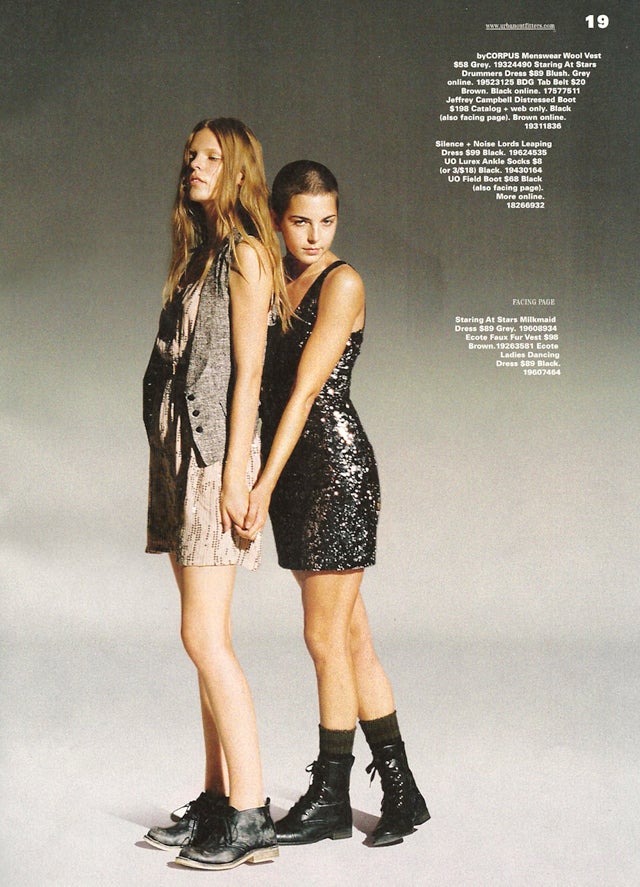 S
A little lezebel action? Sure. Why not.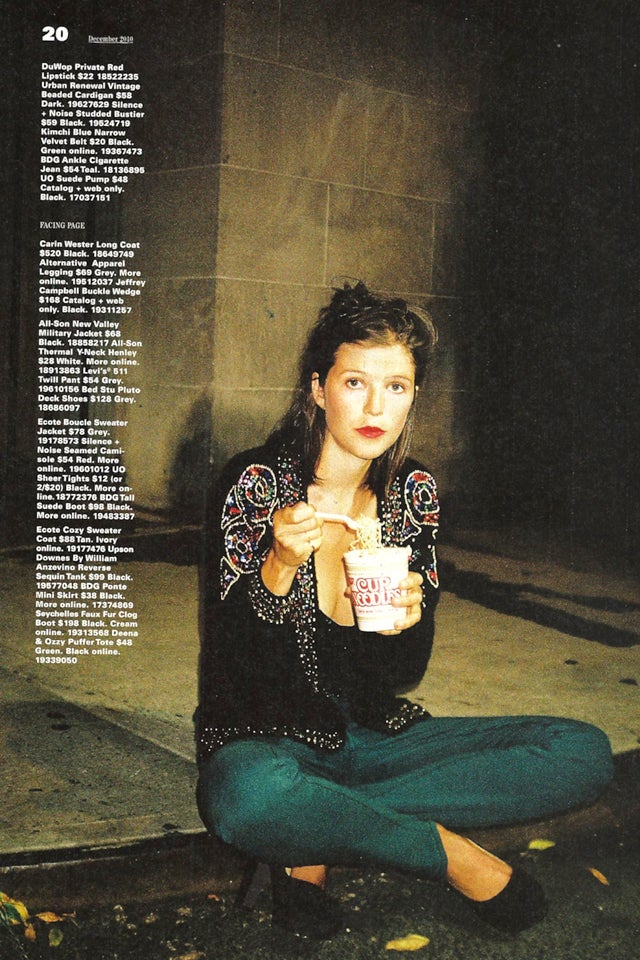 S
The best part of this catalog are these grainy nighttime shots, in which the models look like they're up late after partying. Drunken ramen? We've all been there.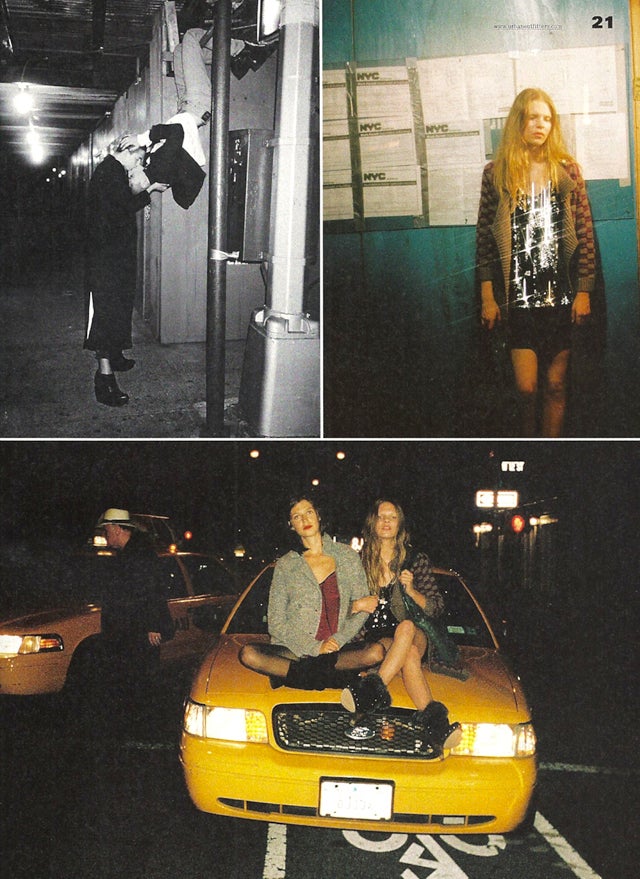 S
More dodgy after-dark adventures! Please note the upside-down kiss in the upper left.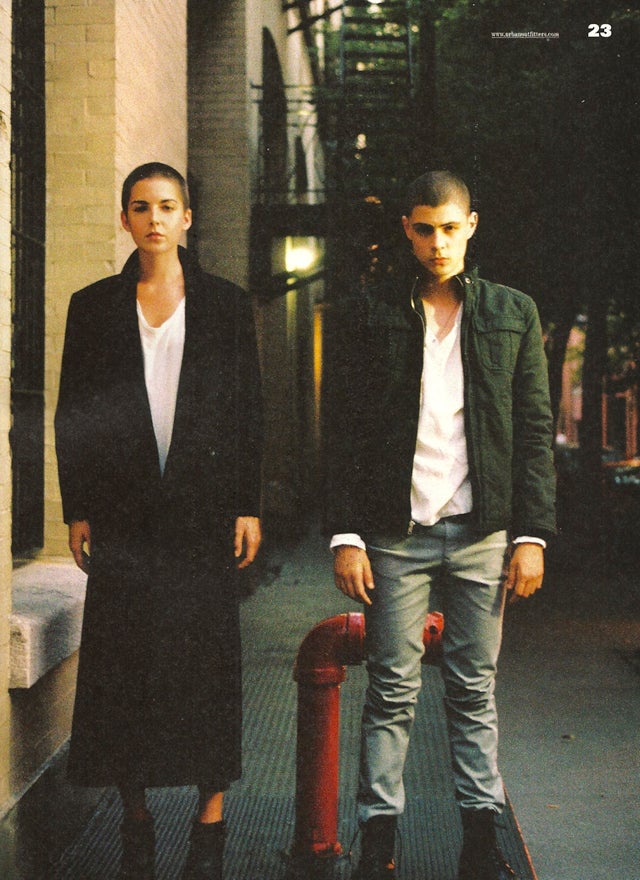 S
Cool coat. Too bad it's $520.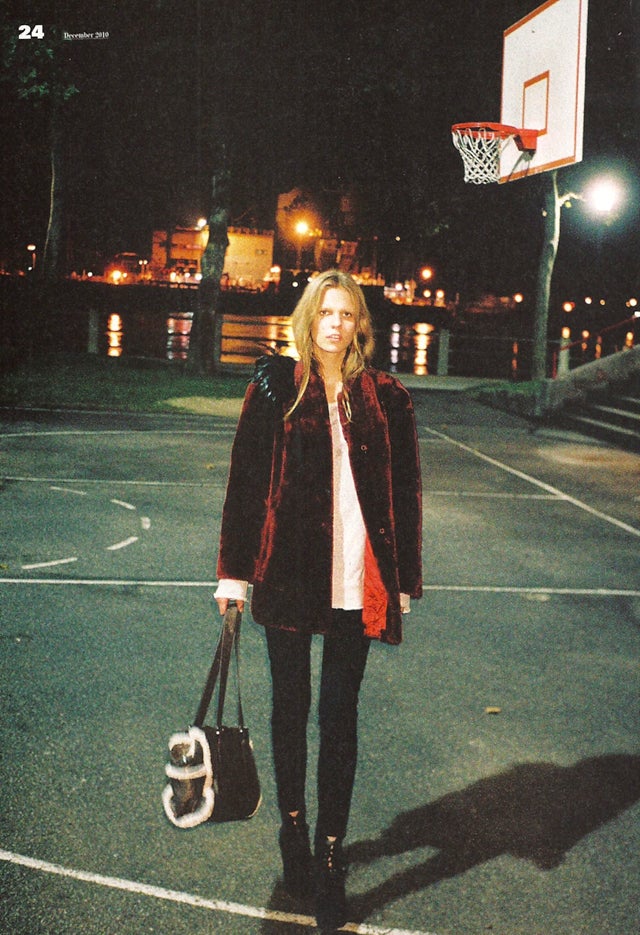 S
Molly thought she'd walk home instead of taking a cab, but she was halfway through the park when she remembered she was wearing her ROB ME coat.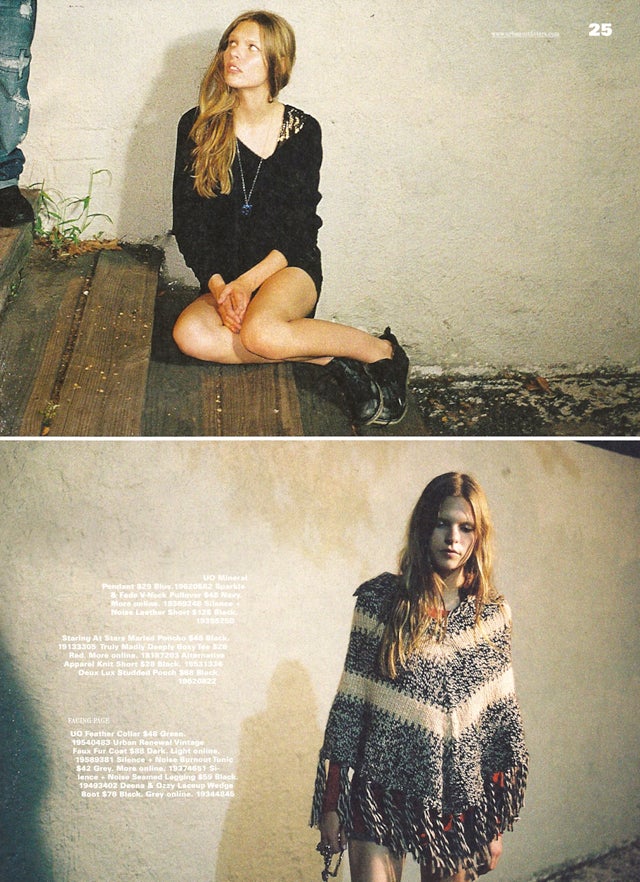 S
Molly looked up at him with questions in her eyes… and the next thing she knew, she was wearing the Poncho Of Sadness.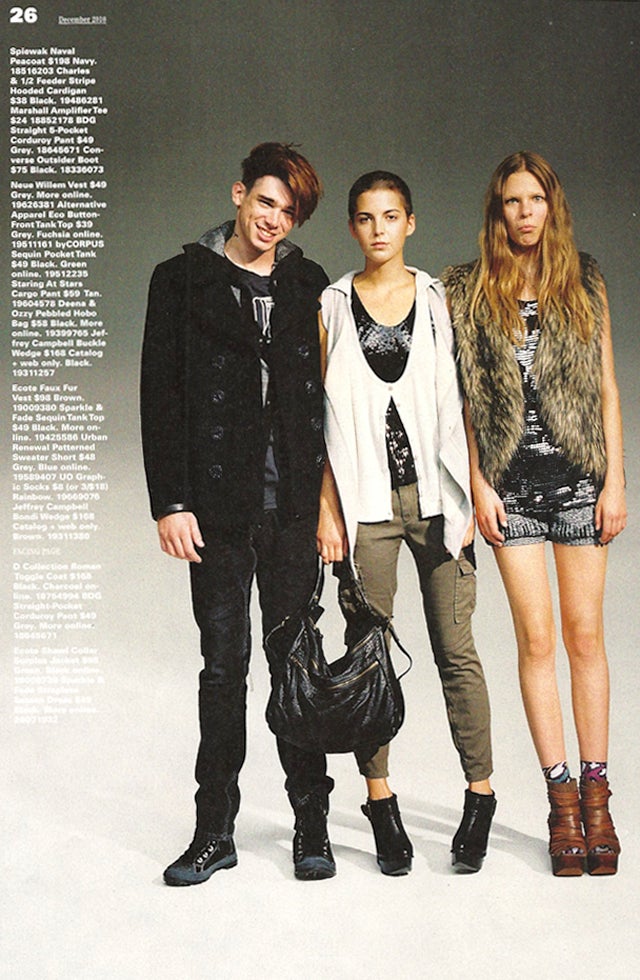 S
Eenie meeny miney moe, guess which one of us has been doing blow?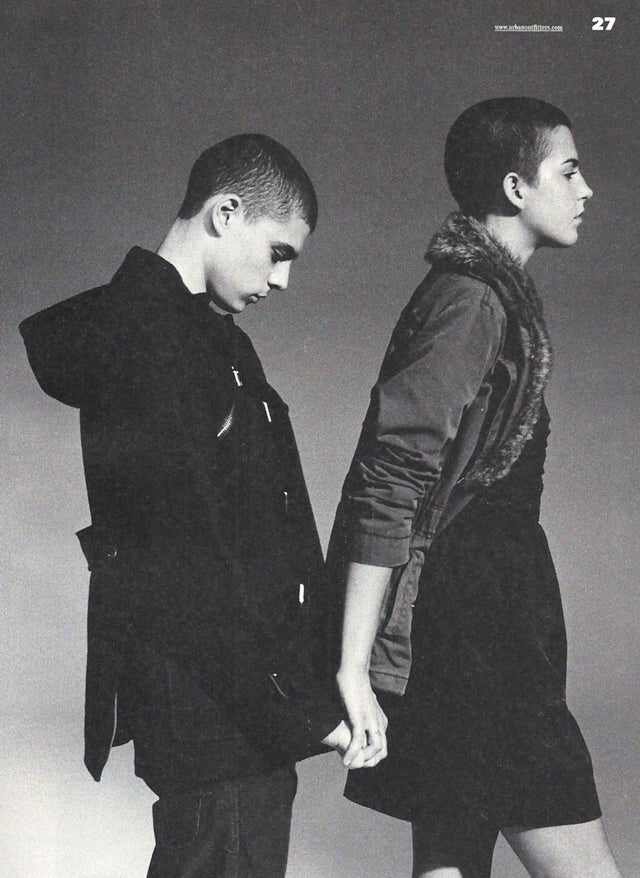 S
Every now and then, a catalog produces a beautiful image that is closer to art than advertising. Ladies and gentlemen, we have a winner. Suitable for framing.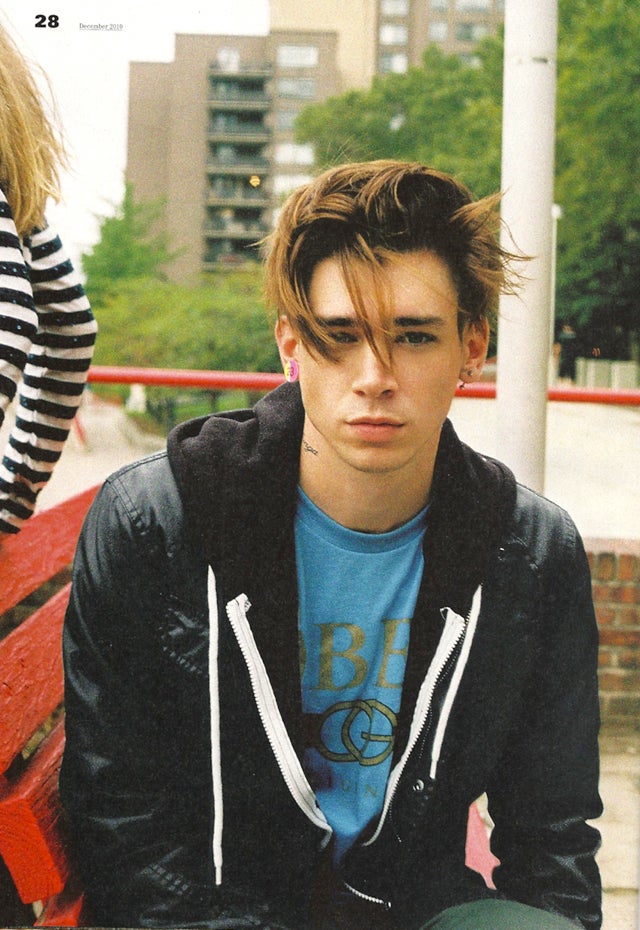 S
Sebastian didn't care when he found out that The Outsiders wasn't a documentary. He still planned on changing his name to Soda Pop.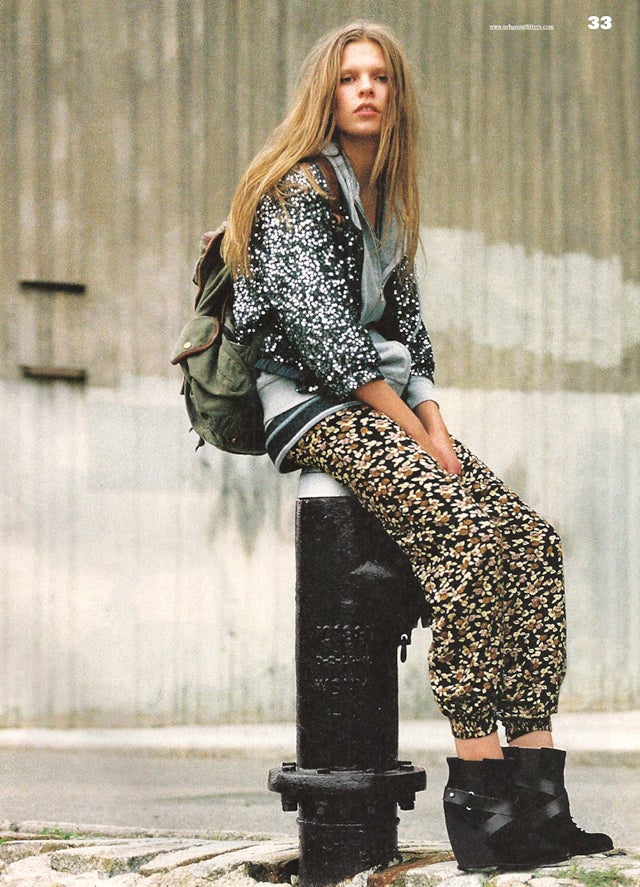 S
Molly regretted not paying her light bill, regretted getting dressed in the dark, and, most of all, regretted buying those terrible, terrible pants.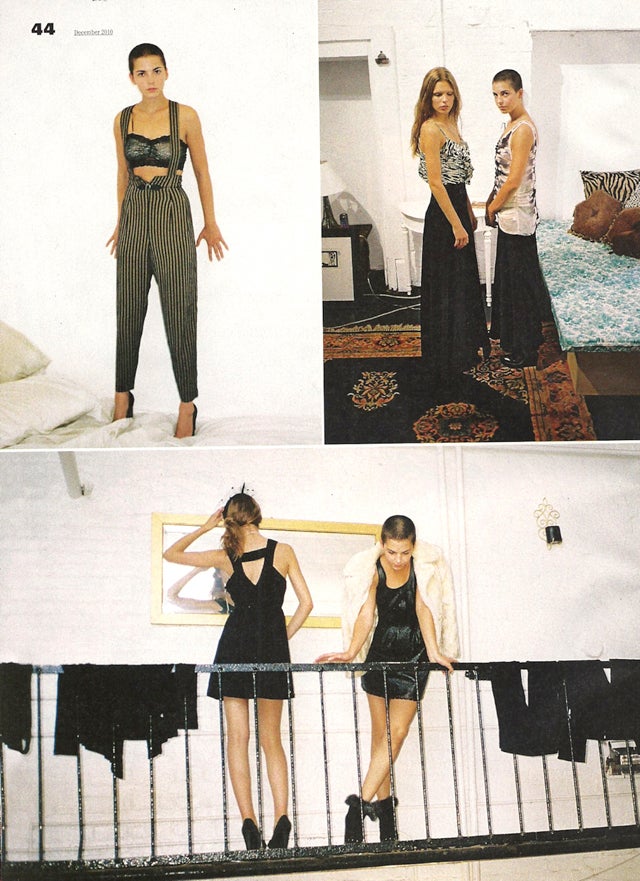 S


Molly and Alix liked to share stories, share shoes and share clothes.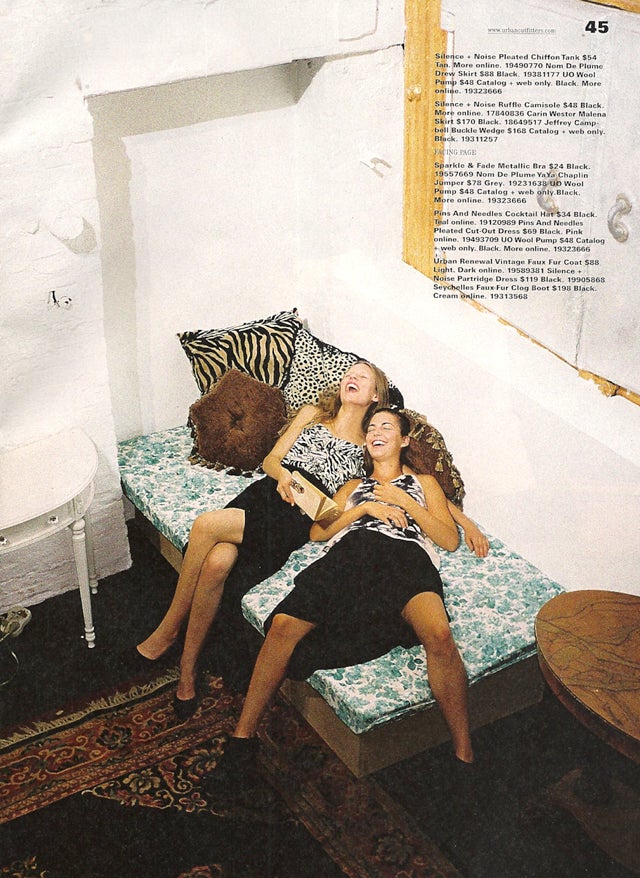 S
Sometimes they even shared a bed.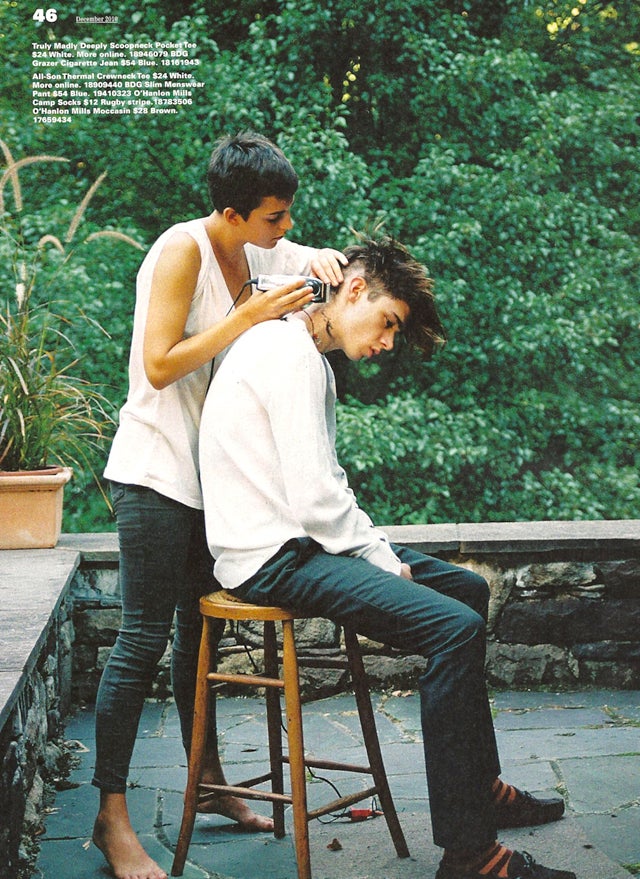 S
Buzz cuts for everyone! It's a Christmas miracle!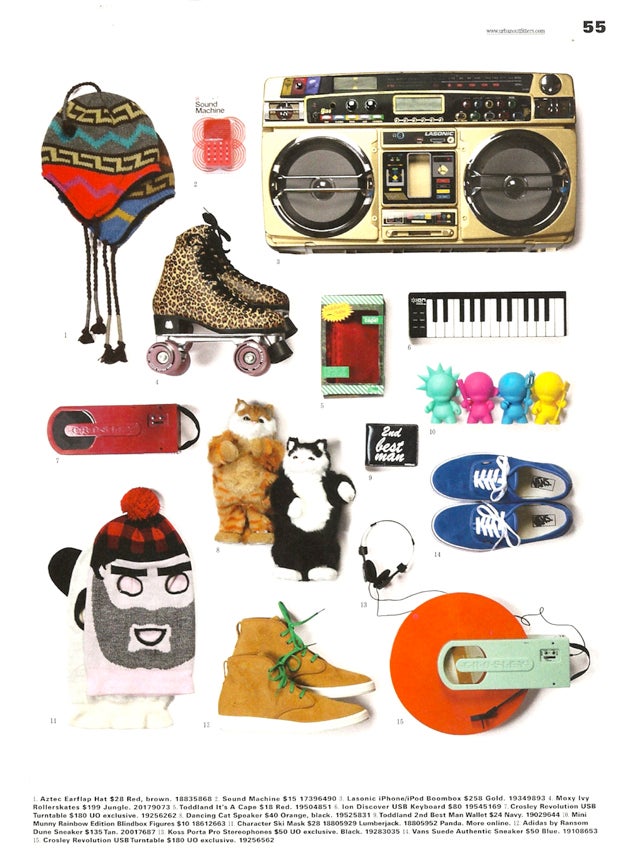 S
If Santa brings you the leopard print roller skates ($169) and the iPhone/iPod boombox ($258), you're guaranteed a very merry Christmas indeed.
Urban Outfitters [Official Site]
Earlier: 12 Depressing Ensembles From Urban Outfitters' Apocalyptic Wasteland
Urban Outfitters: Seasonal Affective Disorder & See-Through Dresses
Urban Outfitters: Sequins, High-Waisted Trousers & The Return Of The Miserable Model
Related: J. Crew's Slightly Crappy Christmas
Free People Inflicts Rich Hippie Aesthetic On Children
Anthropologie's New Models Are Total Animals
See also: All "Today In Catalogs" posts