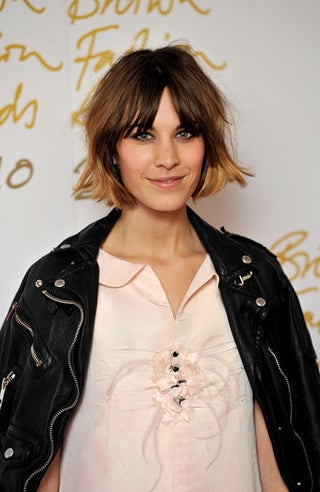 S
The British Fashion Awards were such an amazing mix of weird and chic and high fashion and train-wreck and Daphne Guinness that you're just going to have to see them for yourselves!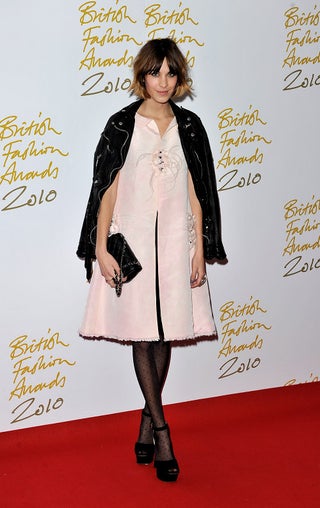 S
Surprise, surprise: Alexa Chung looks completely, effortlessly, quirkily adorable.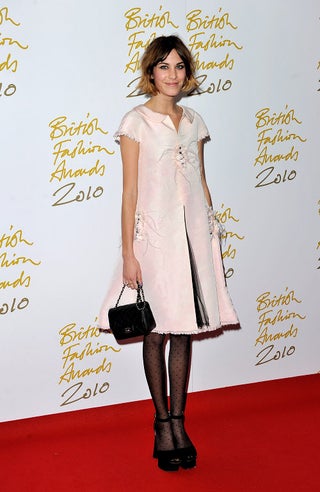 S
The coat-free version.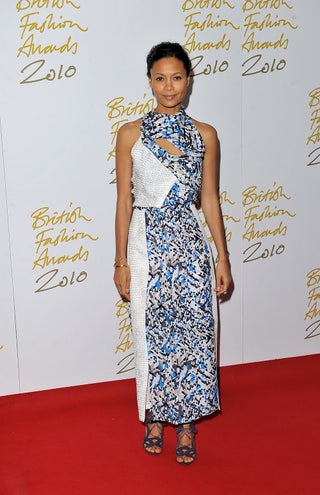 S
Thandie Newton skews a little summery, but looks stunning.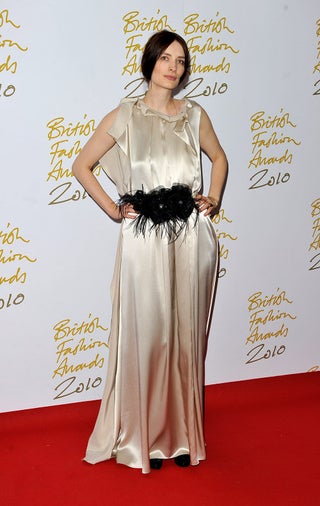 S
For the "eccentric 1930s bohemian patroness of the arts" award: Roksanda Ilincic.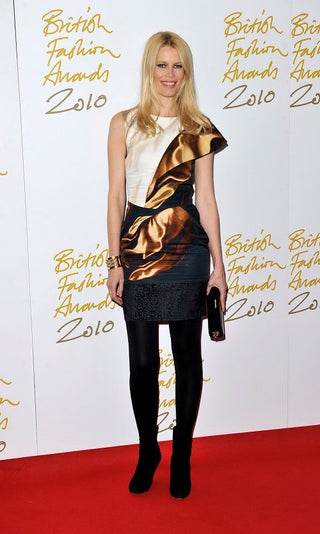 S
It's like Claudia Schiffer is trying to shed this hideous carapace to reveal a simple frock underneath.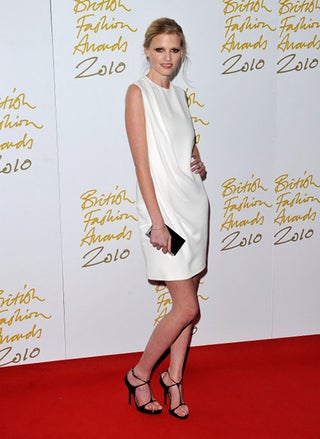 S
Like, say, Lara Stone's.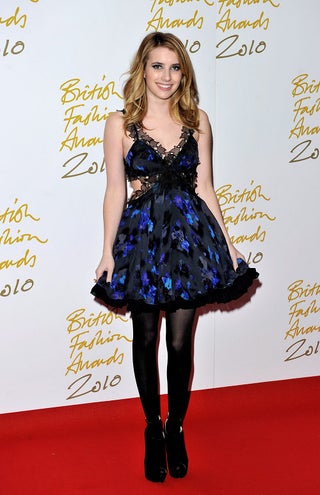 S
Always happy to see the sure-footed Emma Roberts, and good to see her taking more risks. We don't have to love it into the bargain.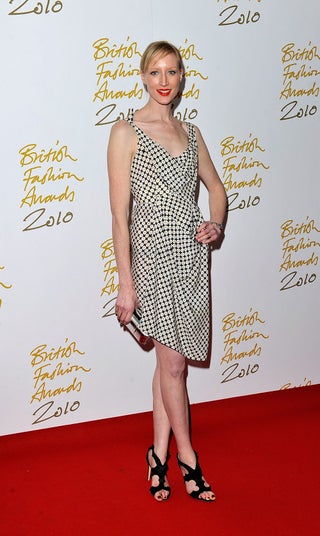 S
Jade Parfitt makes simplicity into something special.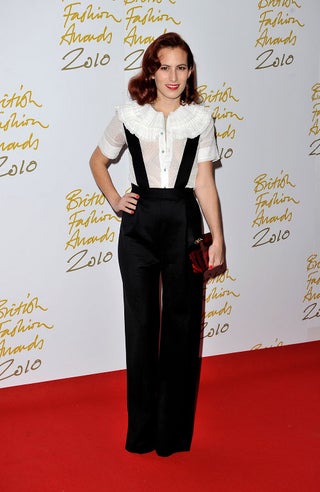 S
I love 40s overalls — like, a lot — but the frilly blouse does take Charlotte Delal's iteration in a Minnie direction.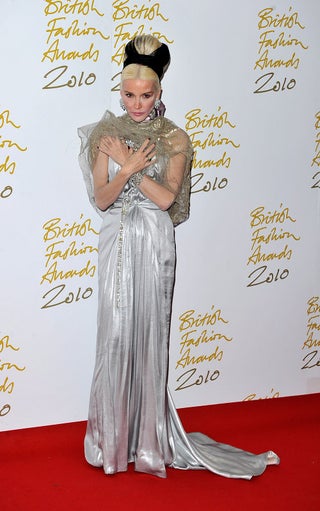 S
Don't you just want to live in Daphne Guiness' head for a few minutes? It must be like The Wizards of Oz in a K-hole 24/7.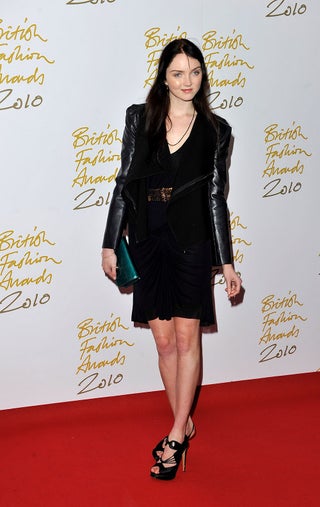 S
Lily Cole goes gently gothic to match her newly-dark tresses.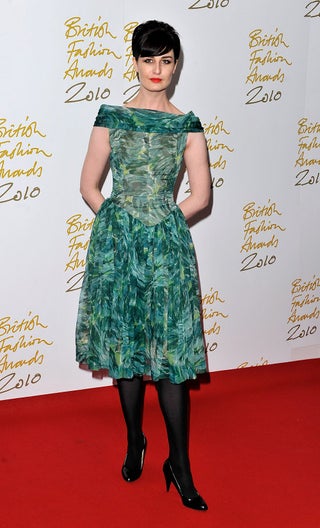 S
Everything about Erin O'Connor's retro number is hard to pull off. Yet, the effect is undeniably cool!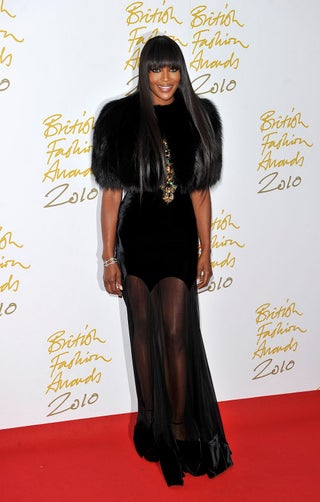 S
When your gown gets caught in a car door, Singin' in the Rain-style, this is how you brazen it out.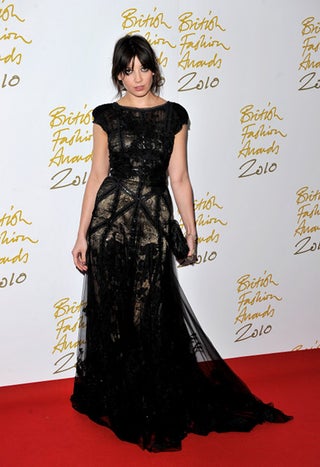 S
Daisy Lowe demonstrates the anti-sexyface...the Zombie Face.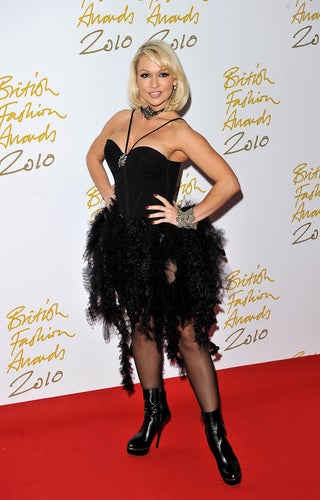 S
...and then, there's Kristina Rhianoff.


[Images via Getty]