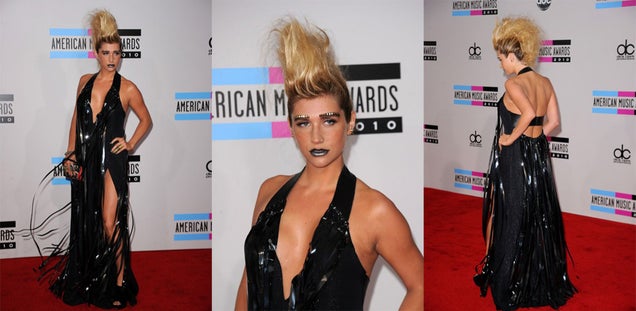 S
So this happened. But so did a lot of other things, like lots of black lace, random pops of grown-up glamour (which is not really what the AMAs are about, but hey), and Nicki Minaj. Oh, where to begin?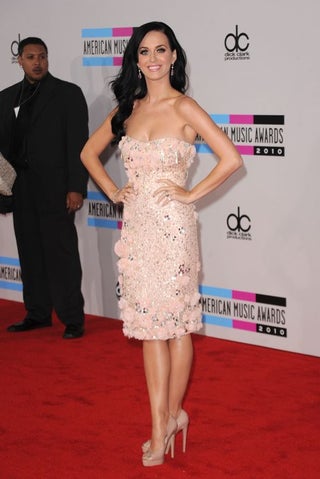 S
I know what you're thinking: So what did Katy Perry REALLY wear? Because this is just too tame, right? Sparkles and puffy rosettes are merely low-level quirky, and we've come to expect a lot more. Instead we get a highly embellished but otherwise basic, almost-pretty dress? Clearly marriage has totally dulled Katy's personality! Which you'll read about in Midweek Madness before the year's over.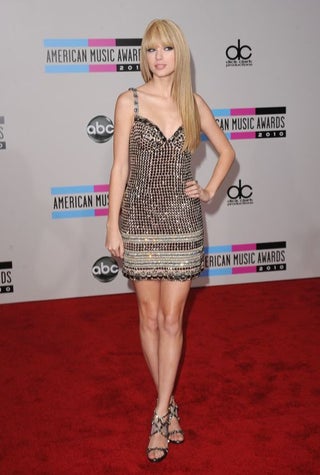 S
Taylor Swift, what have you done?!?? And do I maybe like it?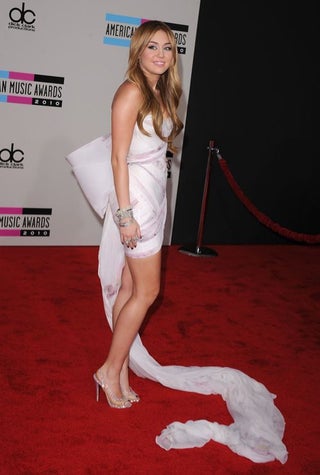 S
Miley Cyrus, Toilet Paper Bride.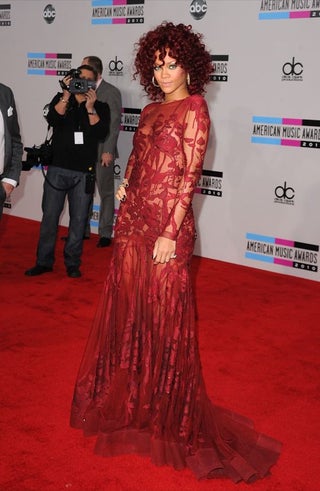 S
A very pretty surprise from Rihanna!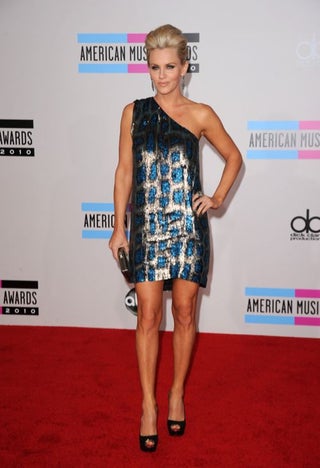 S
Jenny McCarthy: fun! Just adventurous enough without stealing the show from the moppets. This night is all about them, after all.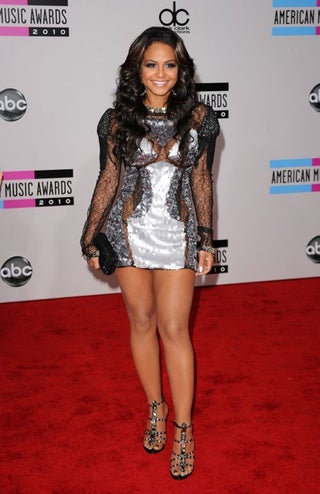 S
Speaking of: Christina Milian demands your attention. Or her lacey-sparkly-tiny-blingy space cadet dress does, anyhow.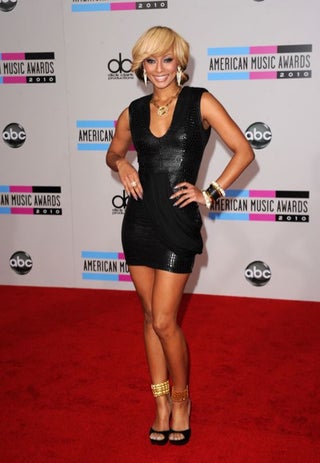 S
Keri Hilson rocks the reptilian texture, with bonus draping.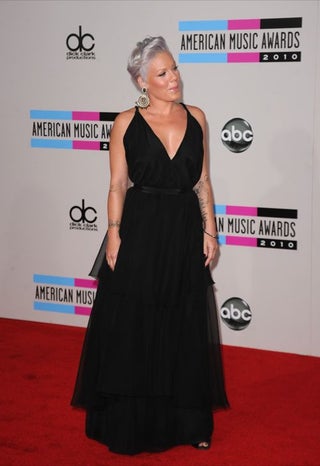 S
Pink, appropriately glowing, keeps it simple. She's got better things to do, after all.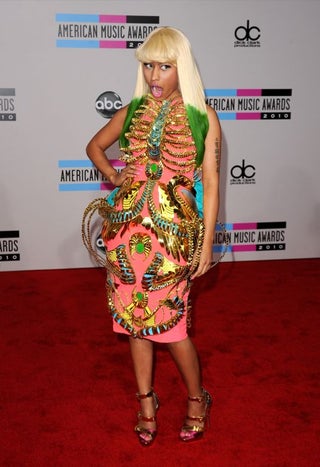 S
Nicki Minaj: Our thoughts exactly.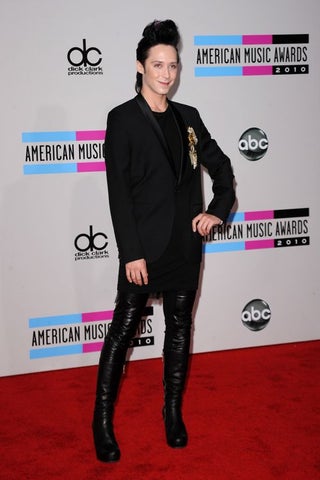 S
Johnny Weir seems to be wearing thigh-high boots. As he damn well should. The real issue is whether or not Rachel Zoe styled him.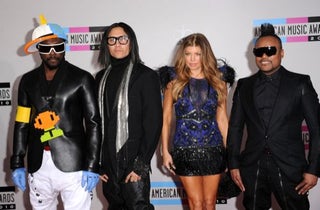 S
The Black Eyed Peas tonight will be accompanied by the stars of Fraggle Rock.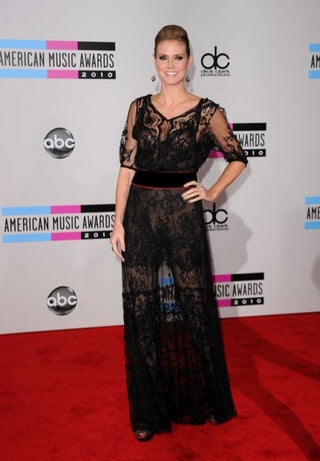 S
Someone once gave me a black lace kerchief handmade by some old woman in Spain. This dress reminds me of that kerchief. Dark, brooding, pretty. If I were Heidi Klum, yeah, sure, I'd wear it as a dress.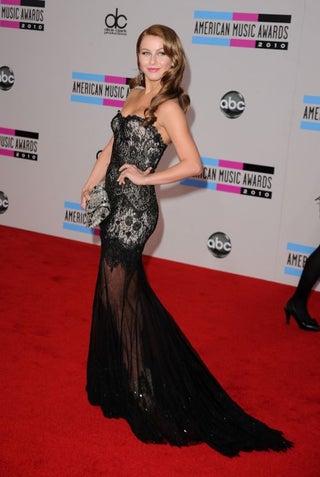 S
Julianne Hough, also doing lace, though this seems more Grammys-level glamour.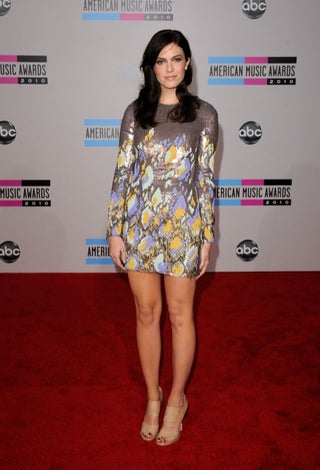 S
Mandy Moore: yes, please.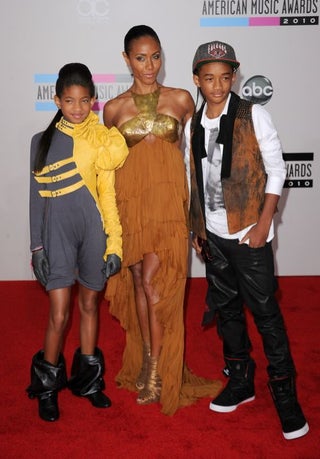 S
Willow and Jaden Smith brought their babysitter.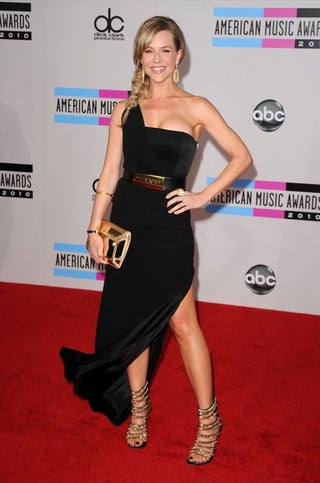 S
Julie Benz demonstrates the single-boob pop. Also, she's wearing Chanel, and she wants you to know it.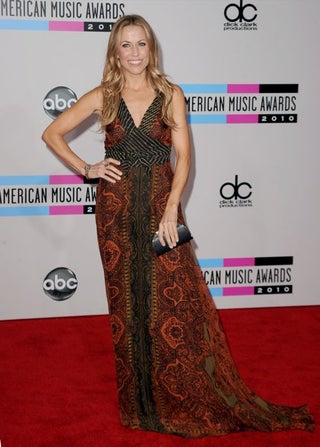 S
Sheryl Crow is definitely the most comfortable person on this carpet.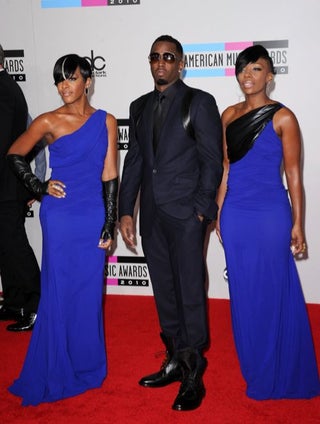 S
Diddy with singers Dawn Richard and Kalenna Harper from Dirty Money. This blue is gorgeous. I wish we saw more of it. Also, all outfits here have little leather accents. That's how you know they're a team, I guess? Whatever. That blue!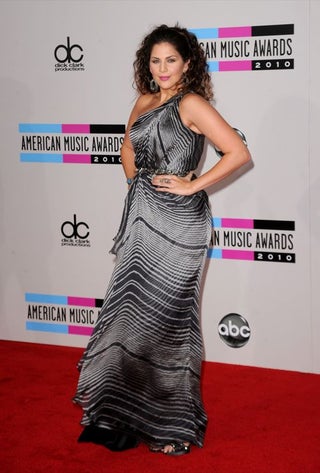 S
Hillary Scott of Lady Antebellum challenges you with an optical illusion.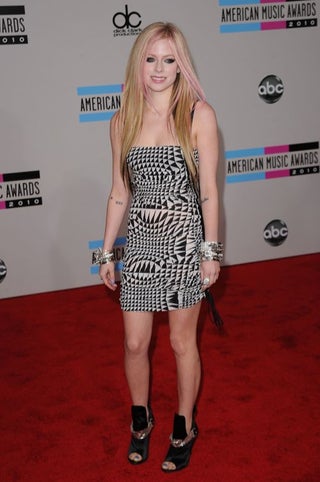 S
Another optical illusion, less-elegantly so, courtesy of Avril Lavigne.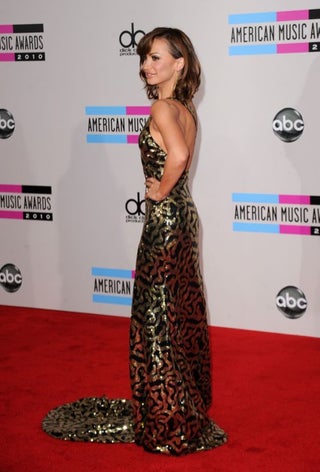 S
Karina Smirnoff is shiny.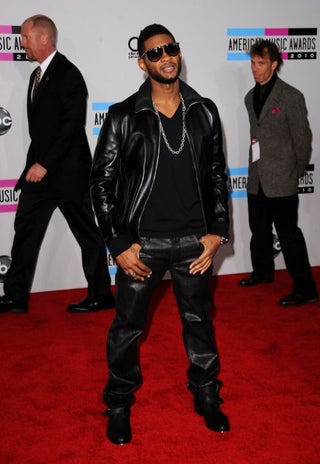 S
It could just be the expression on his face, but Usher looks kind of tired. He must be exhausted from doing double duty as Justin Bieber's swagger coach.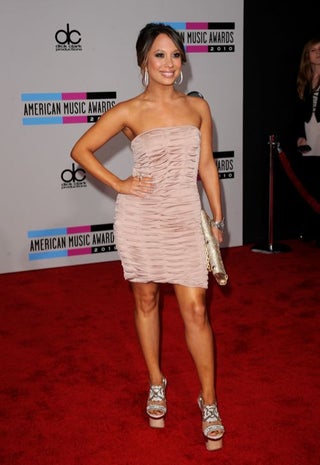 S
It was Cheryl Burke's accessories that ultimately did her in.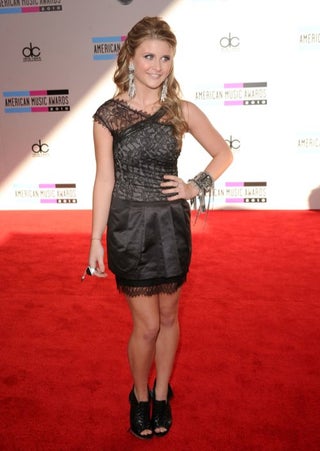 S
And yet more black lace, this time from Savannah Outen, who keeps it youthful without going full Milian.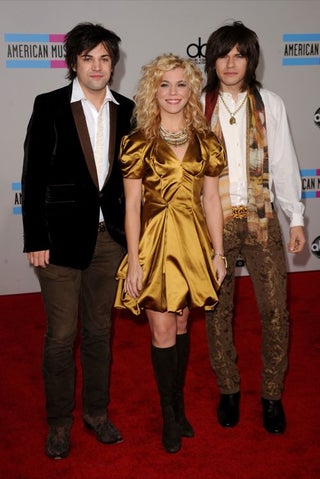 S
Here we have The Band Perry. Discuss.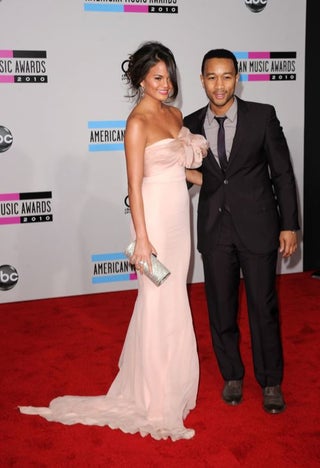 S
John Legend and his lady Christene Telgen. Gorgeous gown, though perhaps a bit too much so for this crowd.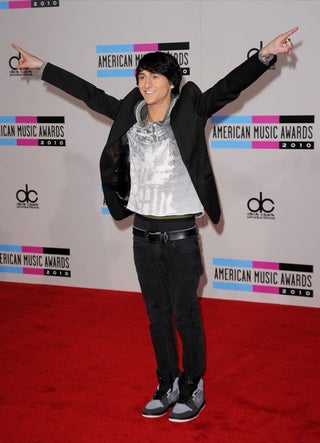 S
Looks like Mitchel Musso is getting a little too big for his britches.