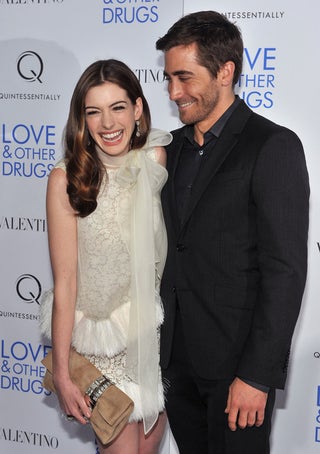 S
The jury's out on whether Love & Other Drugs will be decent. But the clothes at the premiere were weirdly mired in the 90s.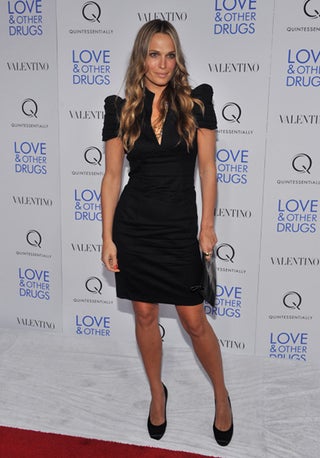 S
Molly Sims goes for a look that's both 40s and space-age.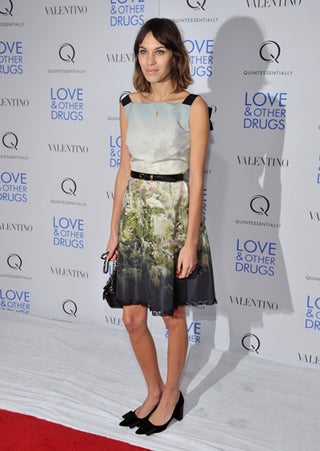 S
I wasn't sure about the whole photo-print thing when I first saw it on the Prada runways, but Alexa Chung can make anyone a believer.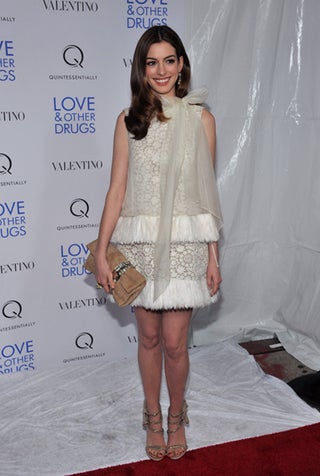 S
Anne Hathway has a lot going on here — lacy Antonio Berardi, bejeweled bag, strappy shoe — but somehow she makes it work.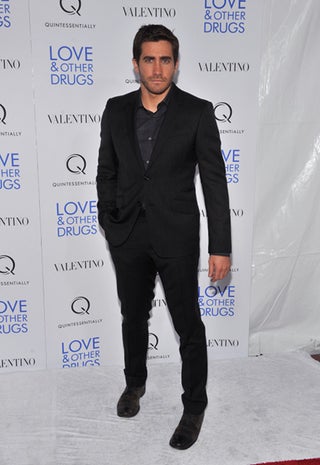 S
Jake Gyllenhaal, sailing perilously close to the Regis.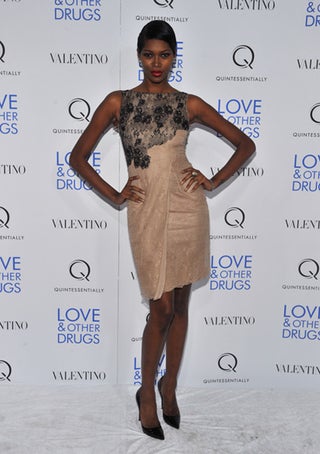 S
Jessica White appears to have spilled some lace on her dress.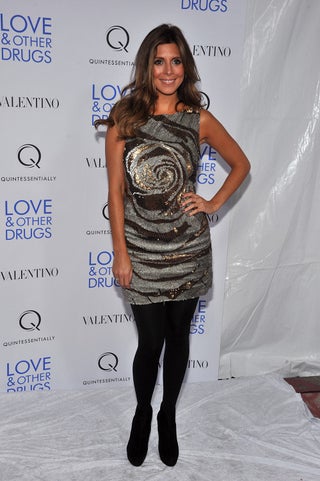 S
Jamie-Lynn Sigler looks like she's been spending a lot of time at local craft fairs. A lot of time.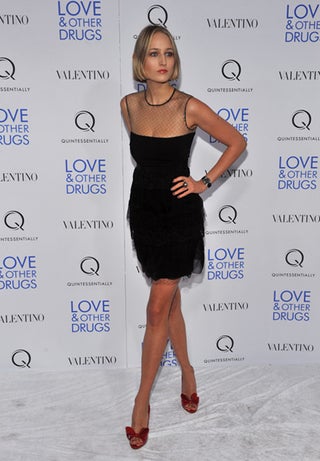 S
Leelee Sobieski's bob gives her look a severe, 90s look.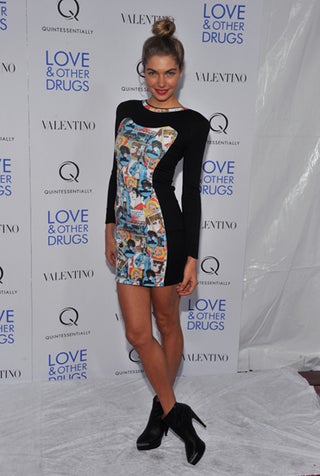 S
Speaking of 90s flashbacks! Jessica Hart.


[Images via Getty]