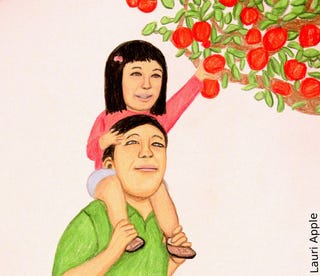 In our Daddy Issues series, a father of a young daughter seeks guidance, hoping to raise a strong woman. He looks to feminism — and readers — for insight.
So usually I come up with a hot-button topic about raising a young girl and then pose a serious question, filing away all the advice in a mental drawer I know I'll call upon frequently as my daughter gets older.
It's been fantastic to read through your thoughts on everything from music to sports to parental naked time, and I've come to consider Daddy Issues as something of an anti-advice column: Instead of this moron offering it, I'm desperately seeking it and wholeheartedly appreciate it.