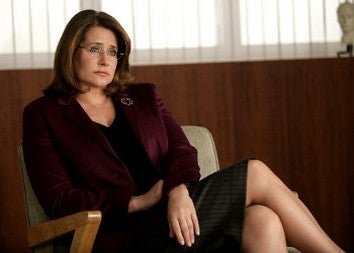 Ever feel like therapy is just too private? Now you can go to a "shrink party" and get your head examined in front of all of your friends. Kind of like a Botox party, but more fucked up.
Carol Sarler of the Daily Mail explains that said parties are women-only gatherings where "the hosts provide the wine, the nibbles and a psychologist, while your contribution is a bunch of your personal problems to be shared with the group." Sarler goes on to critique the supposed tradition of the female overshare with Liz-Jonesian disdain — but we're still stuck on the idea of going to a therapy party with your friends. Isn't part of the point of therapy that it's confidential?
I'm not a particular fan of Sarler's stiff-upper-lip philosophy: "the old, but smart, Irish expression that you'd feel better if you'd cheer up." I've been known to pour out my heart to friends and listen to them do so in return, and though experts these days warn us about co-rumination, I generally find that these talks make me feel better. But! If I'm going to a therapist it probably means I have problems I don't want to burden or freak out my friends with, and I certainly don't want them there in the room when I let out all my demons.