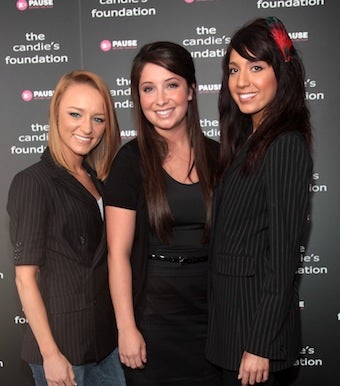 Perhaps you don't remember this, but Dancing With The Stars contestant Bristol Palin actually rose to post-political fame because she's a teen mother! So why has Bristol banned her Teen Mom pals from the DWTS audience?
While DWTS frequently invites celebrity fans to sit in the audience, an anonymous ABC executive tells Popeater,
Bristol Palin has made it very clear to the show producers that she doesn't want the teen moms in the audience cheering her on no matter how much it might boost ratings.
Here's a recap for those who haven't been following Bristol's career (i.e. Bristol herself, apparently): At 17, she announced she was pregnant while her mother was running for Vice President. It's true that Sarah Palin's nomination made the whole clan famous for their wacky names and taste for moose chili. However, Bristol's pregnancy is the only reason that the ups and downs of her romantic life are featured on tabloid covers, while all we know about her sister Willow is that she enjoys vodka with a Mountain Dew chaser.