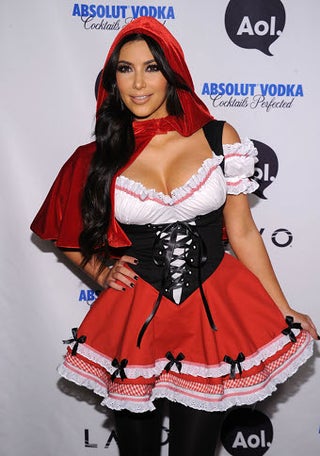 S
Heidi Klum's star-studded Halloween Party is always a scene of costume carnage. So to soften the blow, let's also delve into the Halloween apparel of those starts celebrating with their kids first. Afterwards? Avert your boobs.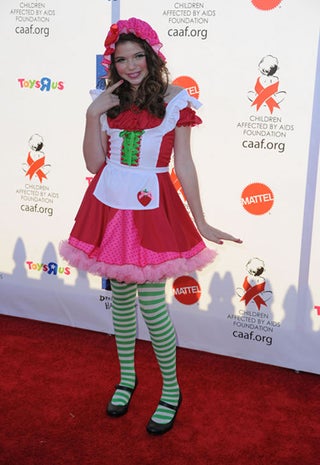 S
Let's start with the more G-rated costumes, shall we? Jadin Gould, at the Children Affected By AIDS Foundation's 17th Annual Dream Halloween event.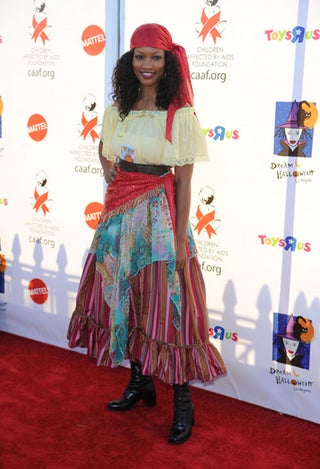 S
Garcelle Beauvais, as a swashbuckling gypsy.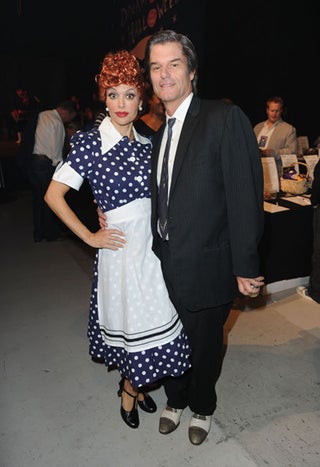 S
Lisa Rinna and Harry Hamlin have been peddling their show as "a modern I Love Lucy." It's not, but way to stay on message.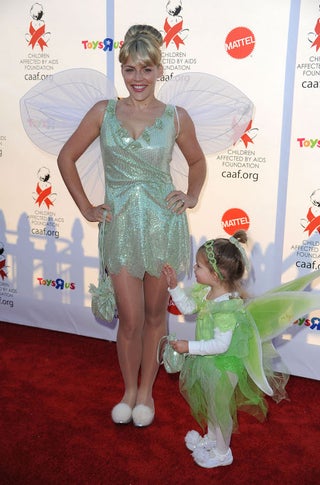 S
Okay, this is just adorable: Busy Phillips and Birdie Leigh Silverstein.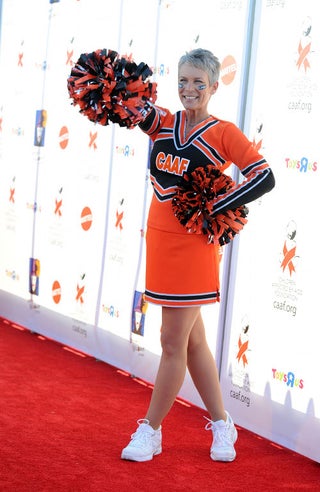 S
Jamie Lee Curtis, team Halloween.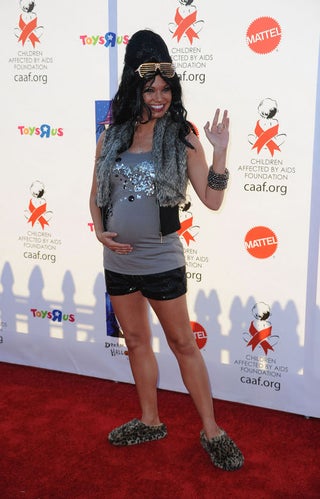 S
Melissa Rycroft brings the obligatory Jersey Shore reference.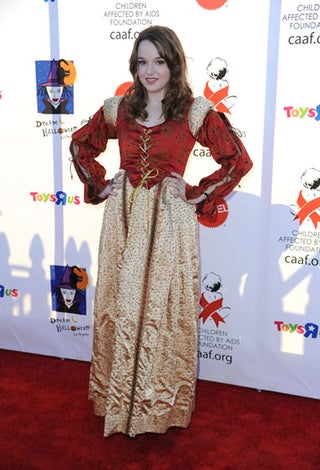 S
Kay Panabaker keeps it totally kid-appropriate.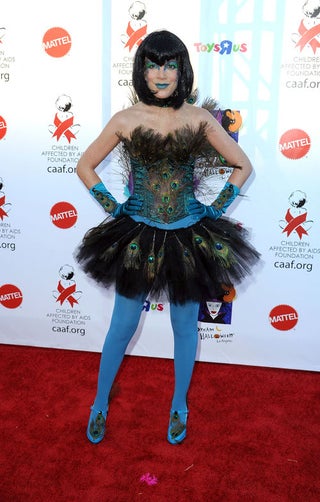 S
A tad less so? Tori Spelling.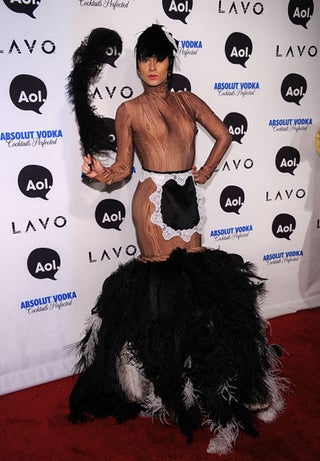 S
And now, with all children safely in bed, let's go to Heidi Klum's 11th Annual Halloween Party. Here's Christian Siriano, going all Cage aux Folles on us.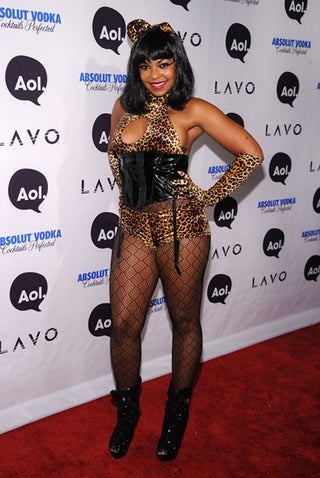 S
Ashanti is...a...cheetah? Whatever, details aren't important.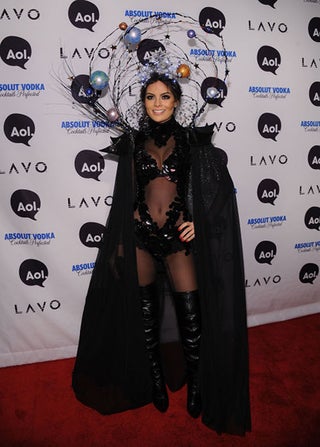 S
Miss Universe Ximena Navarrete is...something...sexy? At Carnival?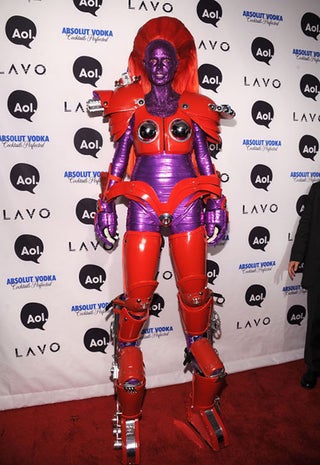 S
Heidi Klum...is...terrifying?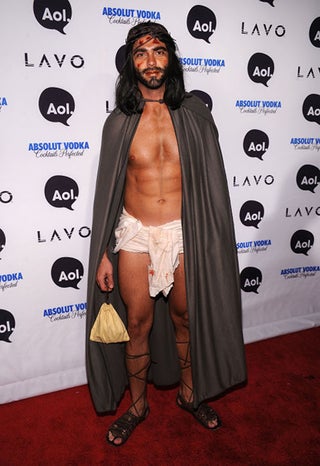 S
At least Lorenzo Martone's easily identifiable!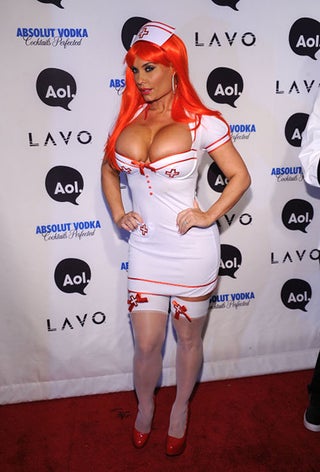 S
As a medical professional, even a fake sexy one, you'd think Coco would know better than to confine her boobs like this.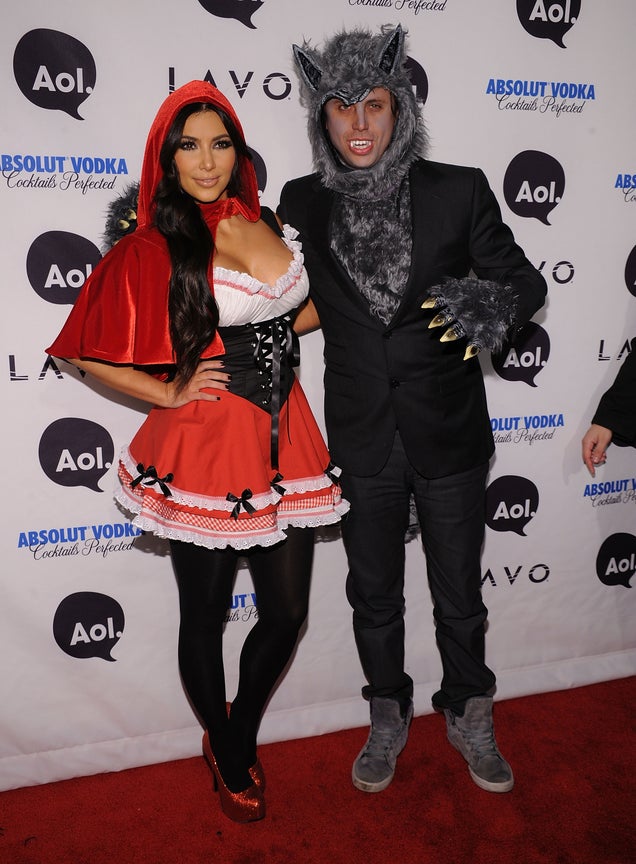 S
Kim Kardashian, putting the "little" in "Red Riding Hood."


[Images via Getty]