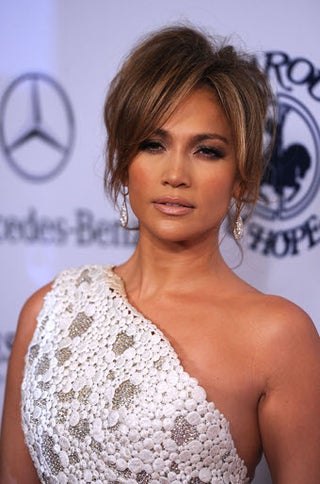 S
J.Lo, Joan Collins and Lucci, oh my! Not to mention Gladys Knight, Halle and Paris. Unless you have a very high tolerance for glitz, glam and cleavage, avert your eyes from the 32nd Anniversary Carousel Of Hope Gala!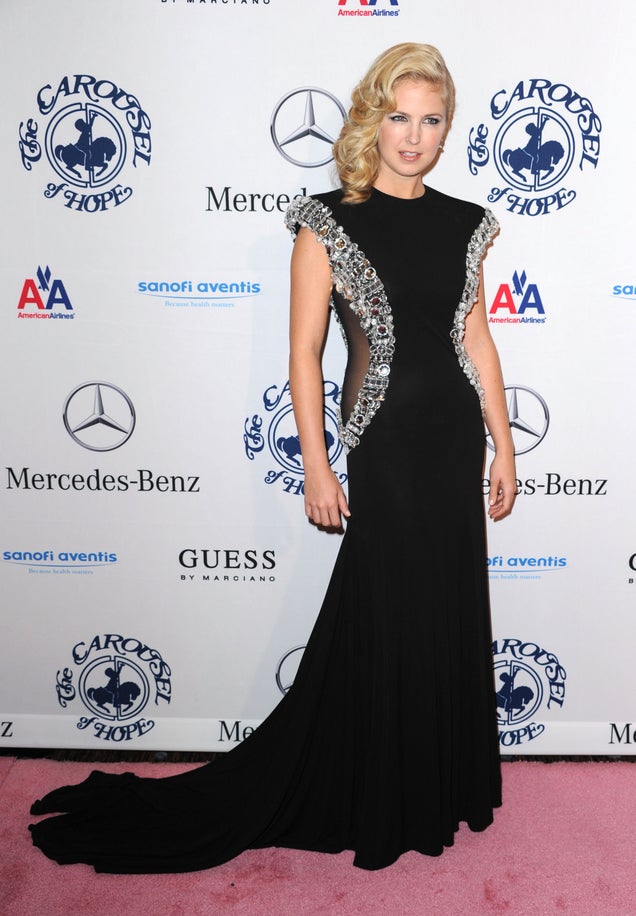 S
To demonstrate the dress code: Keri Lynn Pratt. You'll notice that random cut-outs and gratuitous embellishment was strongly encouraged. Glitz was mandatory.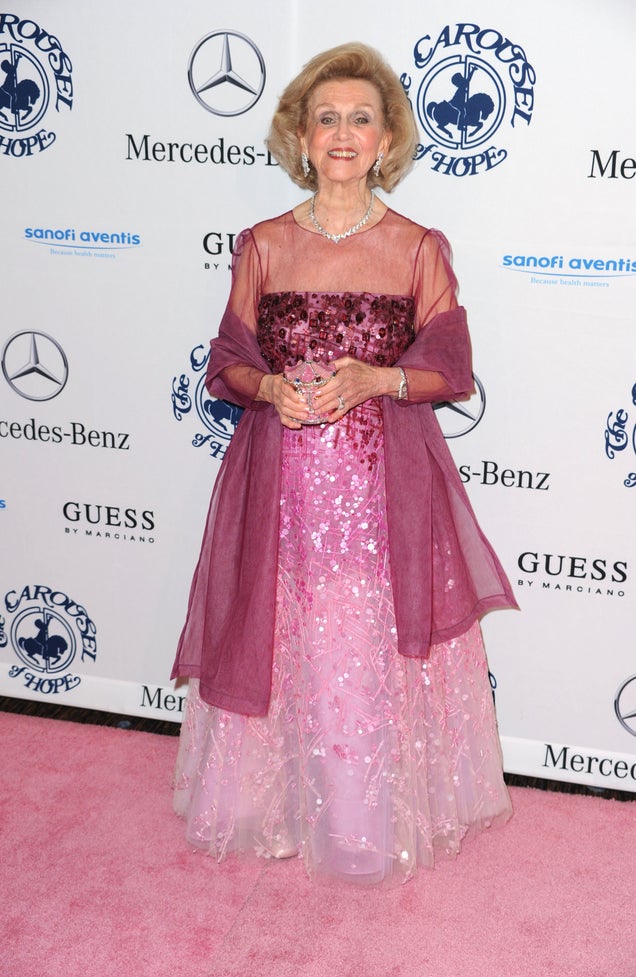 S
Even Barbara Davis complies.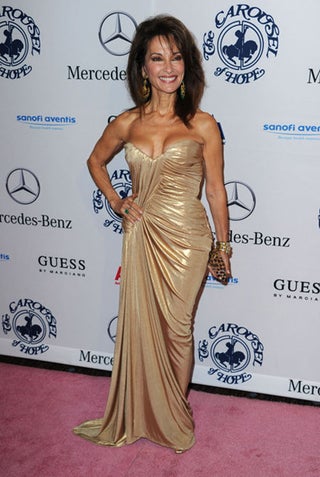 S
Heading up the Sparkle Brigade: Susan Lucci, in Susan Lucci drag.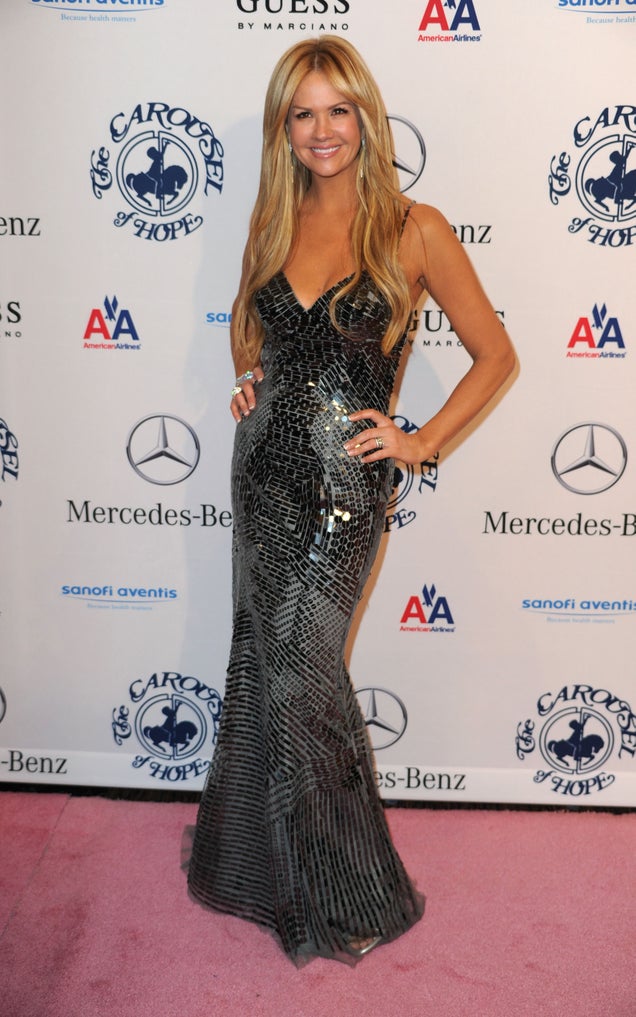 S
Nancy O'Dell. I still hold Austin Scarlett's elimination against her.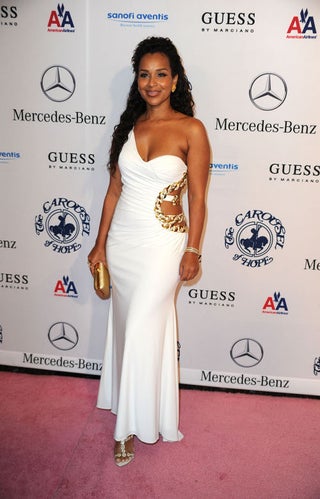 S
Quite a dress LisaRaye's almost wearing. Reminiscent of a late Picasso rip-off.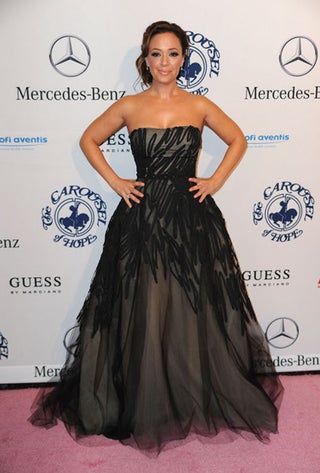 S
Going Cinderella, we have Leah Remini.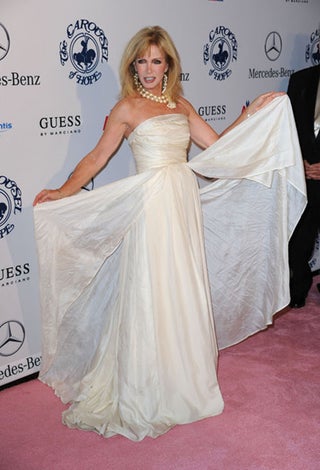 S
Donna Mills, ready for her close-up, Mr. DeMille.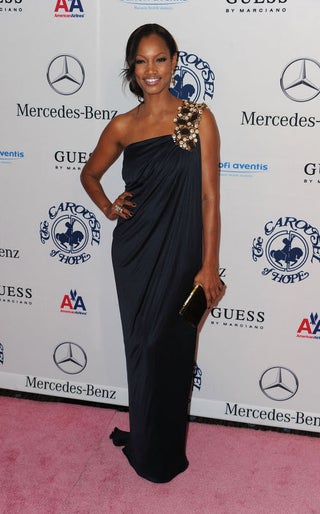 S
Garcelle Beauvais almost broke rank, saved herself with this enormous lump of bling.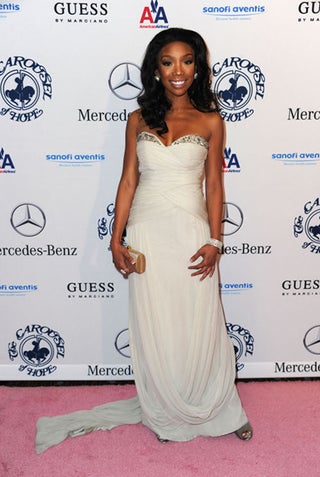 S
For the obligatory "Oympus" element, we have Brandy.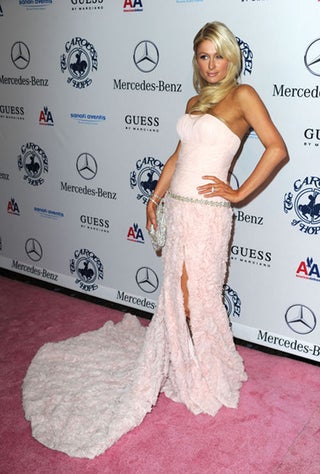 S
Paris Hilton has the world-weary Vegas glam of a woman twice her age.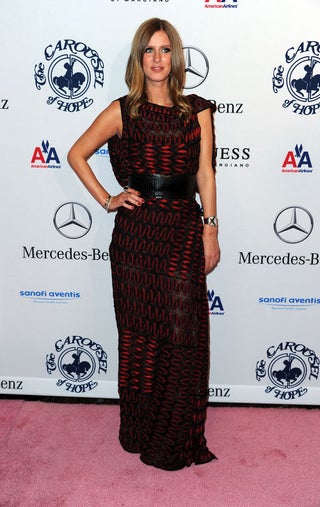 S
Nicky, meanwhile, looks literally weighed down by her aggressive dress. Wonder where these girls get their baffling style sense?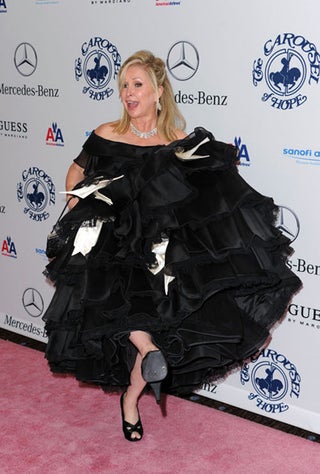 S
Oh.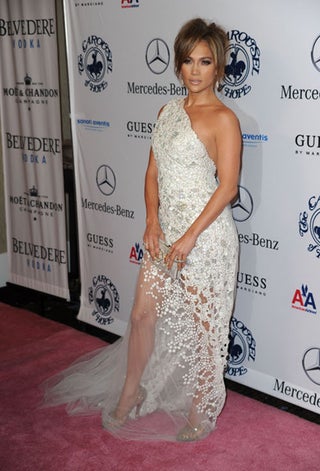 S
The infamous monstrosity: somehow both trashy and dowdy at once.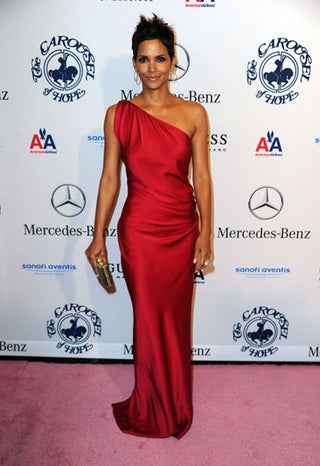 S
Here were the rebels. Halle Berry will rock simple elegance no matter what the rest of the party's doing.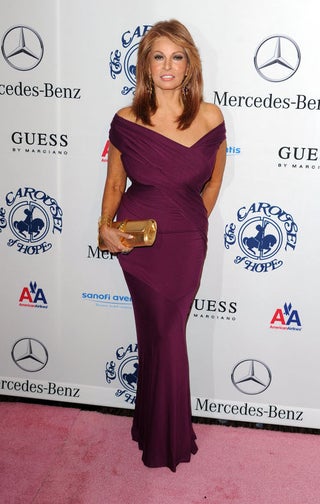 S
Raquel Welch did classic bombshell.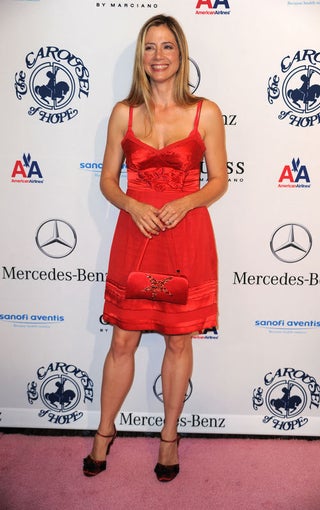 S
Mira Sorvino went in the other direction. On the upside, she's ready for your Sweet 16.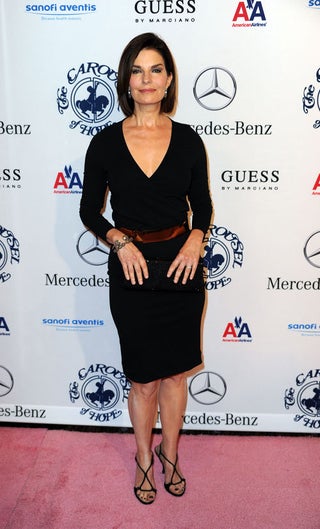 S
Sela Ward has the serenity of a woman who knows, whatever else the rest of the room's in, she's safe in an LBD.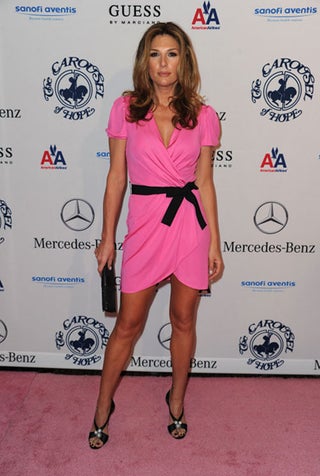 S
Daisy Fuentes makes us ask: better to be underdressed, or over? Discuss.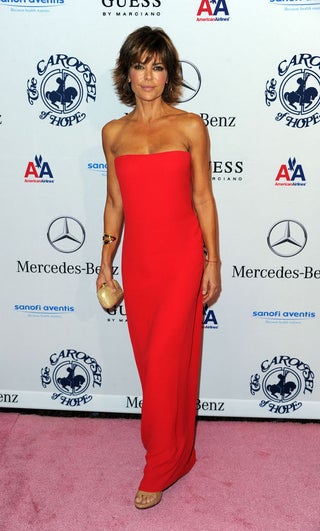 S
When Lisa Rinna embodies elegant restraint, it's a red flag.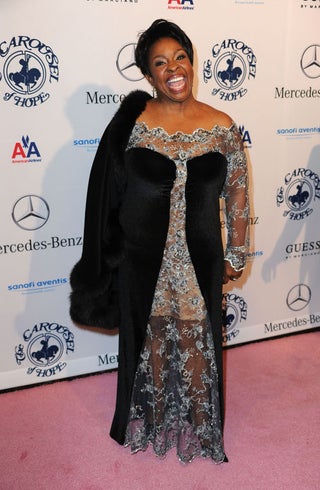 S
Gladys Knight shows that it's all about confidence. Well, that and transparent metallic lace dresses with enormous stoles.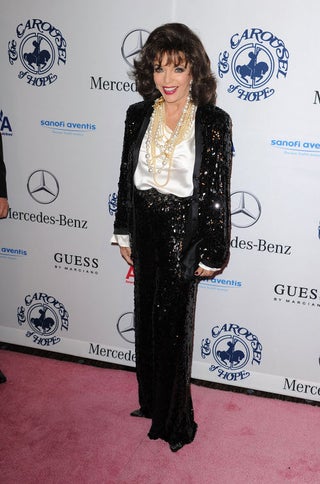 S
I think we can all agree Joan Collins walked away with this one.


[Images via Getty]