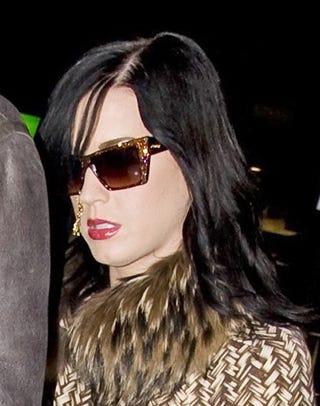 Katy Perry and Russell Brand's wedding celebrations are already underway — guests have arrived in India, and the ceremony is tomorrow. But some new information has been revealed!
The bride's nose ring.
Katy got her nose pierced with a chain that connects to her ear — a "nath," as it is called — while in London. A tipster emailed us to say: "Perry's nose ring is on the wrong side for north India/Rajasthan. Right side means prostitute!" The reader added: "Russell Brand's Hare Krishna guru — [seen] all over the Daily Mail — was involved in all the Hare Krishna monkey on a stick craziness from the 80s." Good to know!