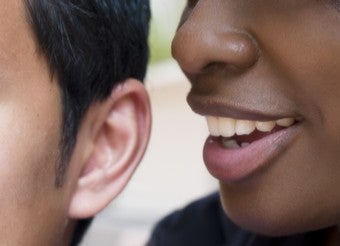 We all know that communication is the key to great sex — but knowing just how to communicate isn't always so easy. Today, Social Minefield goes deep to help you get off.
If you read any sex advice at all, you've probably been told that the hottest, safest, and most mutually fulfilling sex requires honest and open dialogue. But some things are easier said than, um, said. Some of us grew up learning that sex was very bad and would definitely kill us, which doesn't exactly make it easy to talk about. Some people, especially women, get the message that what matters is pleasing your partner, and that speaking up for what you want somehow detracts from that. Some are just shy. And even those lucky enough to have experienced a sex-positive upbringing can use some specific pointers from time to time. Let's get busy:
Value your own pleasure, safety, security, and fun.
As part of our "fucking while feminist" series this weekend, Megan referenced Sady Doyle's excellent post at Tiger Beatdown. Doyle wrote,