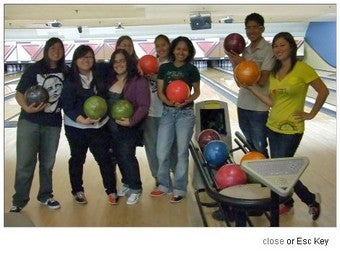 The members of UCLA's Gamma Rho Lambda acknowledge that the terms "LGBT" and "sorority" don't necessarily go together for a lot of people. But they hope to change that.
According to Sonali Kohli of the Daily Bruin, the LGBTQQIA (lesbian, gay, transgender, bisexual, questioning, queer, intesexed, allied) sorority, open to anyone who identifies as female, gained chapter status at UCLA this spring. With half of its ten members graduating, it's starting to look for new recruits. But, writes Kohli, there are obstacles:
That the title "sorority" is attached to the group provides one major challenge in recruiting, said chapter president Amy Franklin, a third-year sociology student. In addition to the $140 quarterly membership fee and the high number of LGBT groups that already exist on campus, the queer community generally shies away from the Greek community because of the stereotype that the culture of Greek life is largely based on heterosexuality, Franklin said.
Given stories of hazing and members told to out themselves, it's no wonder sororities aren't necessarily seen as inclusive, safe spaces. But members say Gamma Rho Lambda is just that. Vice president Jeanette Zuniga tells Kohli,