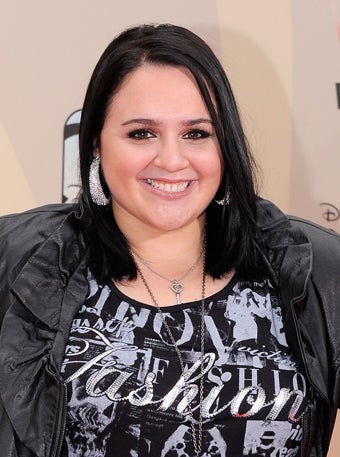 Monday, news broke that ABC Family had canceled groundbreaking series Huge. Tuesday, we started a petition to save Huge. Wednesday, Huge star Nikki Blonsky contacted us, offering her sincere thanks. Last night we asked some questions.


Nikki: I just want to start off by thanking you so much for starting the petition. It just means so much to me. I can't even express in words how much it means. If you were here I would hug you and squeeze you to death.
Dodai: Well I just really love the show. I don't know if the petition will do anything, but I had to try, because I am such a big fan. And I'm sad that it's not going to continue.
Nikki: The entertainment industry thinks they know what we want. But when people — teenagers — stand up and say, 'We're tired of seeing of this on TV, we want this' — hopefully the networks will start paying attention and start saying, 'Well, maybe we should finally give them what they want, instead of what we think they want. '
The fans reaching out — the signatures on the petition — and the fact that it's in the media that people are fighting for this show to come back, I think that's just incredible.

A lot of people really felt personally connected to the show. There were so many different types of stories, and maybe everyone connected differently in the way that they related to the characters. Although there is more frivolous entertainment out there, like Jersey Shore , this show had an actual impact on people.
Absolutely! Let's face it, most of America doesn't look like J-Woww, and we're not fist-pumping at Karma. It's not happening. And that's what makes the world go 'round — we're all different. And why shouldn't there be a show that caters to those different people? Why is it that we're seeing one type of community? It's not fair and it's not right.
With Huge, I think people maybe got a little scared! Because we were actually covering [so much] territory, and doing it fearlessly.
We covered everything from being gay to questioning your sexuality to cross-dressing to being overweight to body odor. And did it in a really gentle manner. The fact that kids were responding to it so well… I think it almost scared the network. Maybe [they realized] that their other shows are kind of mediocre.
What were your impressions when you first heard about the show, and the concept of it?

When I first heard about Huge… I said to my agent, I HAVE to play Will. And he said well, you've gotta go through a rigorous audition process. And I went back six times. I put myself on tape, and I screen tested. Everybody thinks that because I was Tracy Turnblad in Hairspray that they just gave me the role. That's not how it happened. I had to audition. And their main issue with me was, can you be mean enough to play this role? And I really dug deep. I said, you know what? I was teased so much in high school. And so much in middle school. I'm sure I can find that anger somewhere. And I did. I auditioned for the role six times and I got it. And the feeling when I got it — I felt like a weight had been lifted off my shoulders in a way. Because I was going to finally be able to bring to light a TV show that was so different. It just felt very groundbreaking. I felt really honored to be a part of it.
What about when you read that you'd be doing a striptease?

I was so excited about the striptease! For years I struggled with never wanting to go to the beach or the pool, because I didn't want to wear a bathing suit. I hated bathing suits. And when I read that my character was going to strip down to a bathing suit, I thought, well, it is now or never. Face your fears. And I really wanted to do it in a big, grand way. To show the world: Look. This is what a lot of people in America look like. We're all not skinny tiny little people. This is what we look like, and it's OKAY. It's okay for us to go to the beach, or wear a bathing suit at the pool. We should be able to be comfortable and proud. It broke a boundary within myself; I had to face that fear in order to do that, for the people that I really wanted to do it for — the fans. The kids that I know are suffering with going to the beach in a bathing suit themselves.