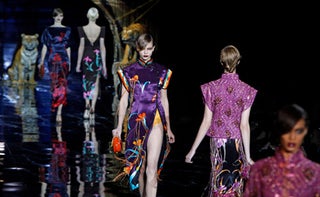 S
Marc Jacobs described this LV collection as "camp," and the man did not exaggerate: it was like the costume designer for an Anna Mae Wong film jumped in a time machine, hung out with Warhol, and fell into a K-hole.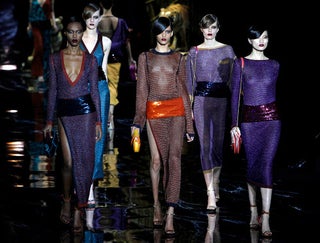 S
Hm. Plays with the shapes of the 70s and the idea of the "career woman," yet this somehow isn't spelling "liberation."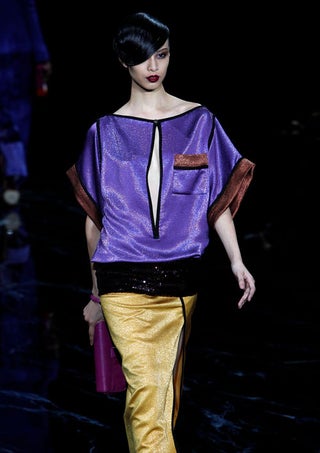 S
She loves the nightlife, she loves to boogie...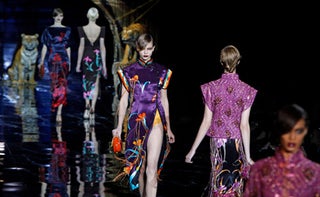 S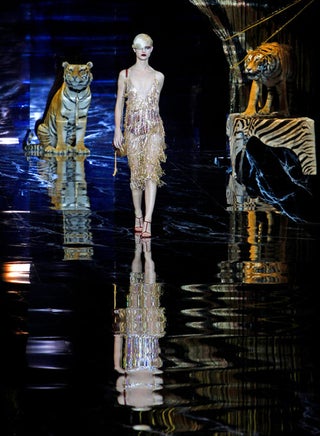 S
For the exhibitionist flapper on your Christmas list!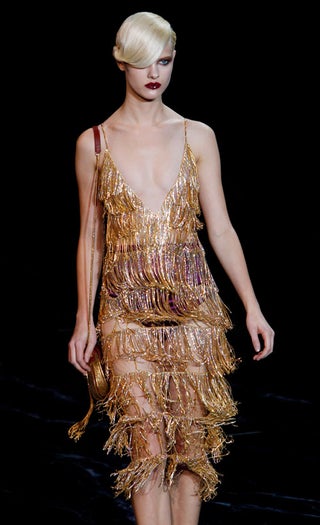 S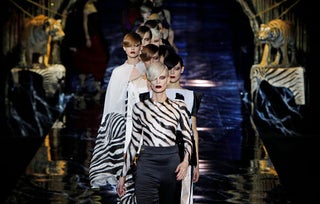 S
The Siegfried and Roy look: always a win.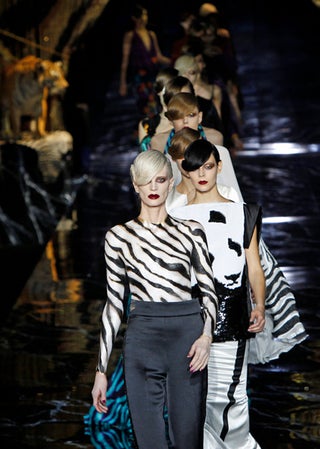 S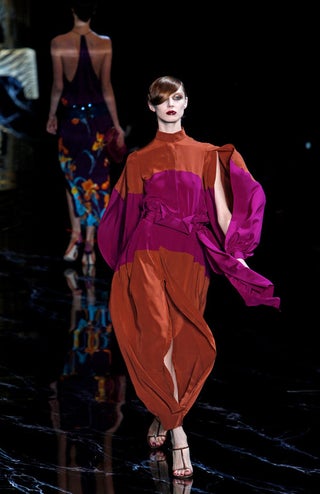 S
The flowing color blocks were reminiscent of nothing so much as Cirque du Soleil!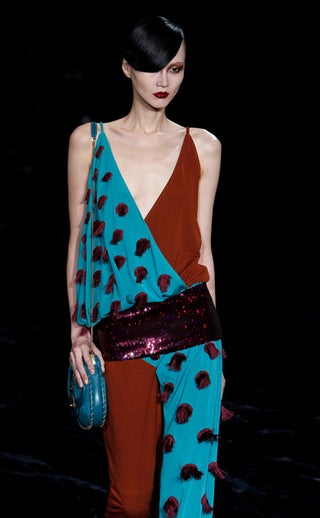 S
A delight for touch as well as sight!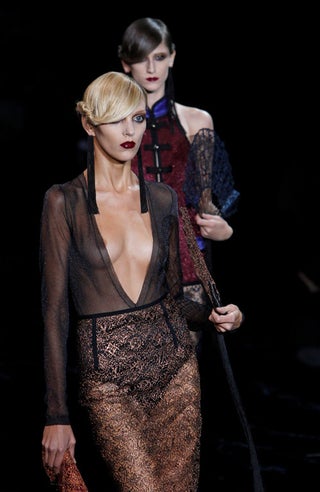 S
Like Vreeland said, a little bad taste is like a dash of paprika. And who doesn't love a deviled egg?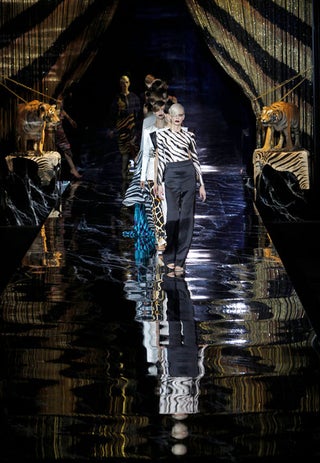 S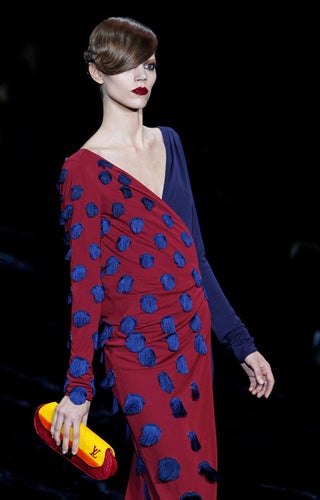 S