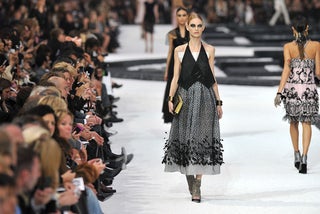 S
Kaiser Karl walked the runway to "Bittersweet Symphony," which is a pretty fitting analogy for the show, which was so Sarah Michelle Gellar in Cruel Intentions.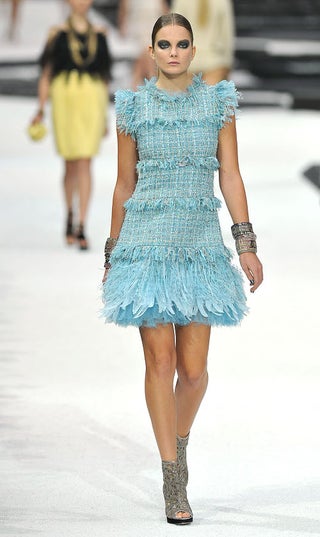 S
There were plenty of deconstructed Chanel classics, of course.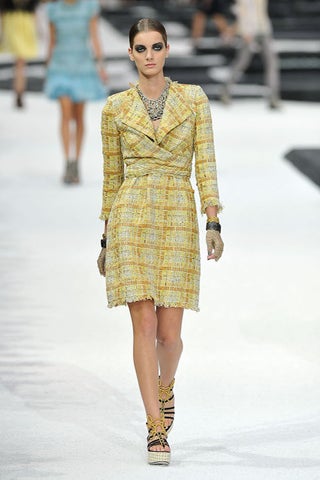 S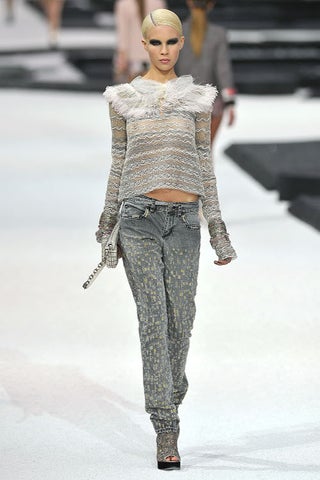 S
Uptown girl went downtown with ridiculous embellished denim.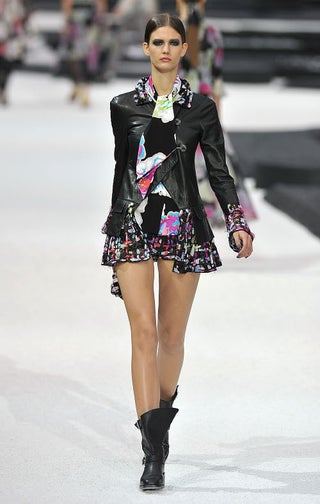 S
And Karl's love of the Gossip Girl set was obvious.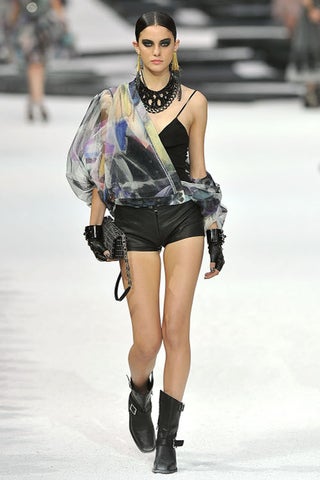 S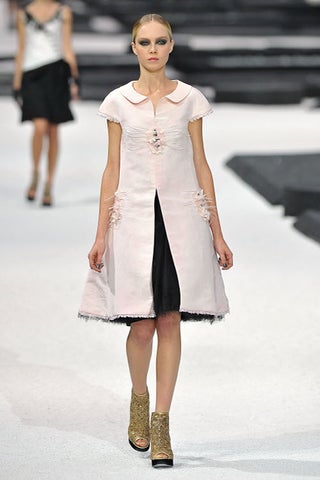 S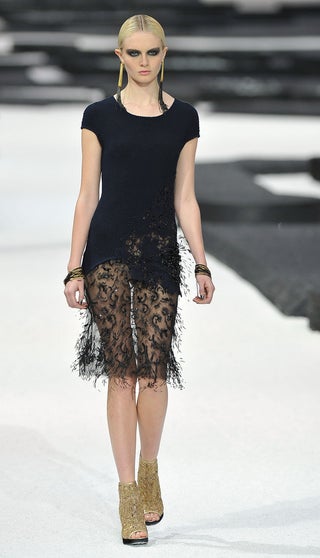 S
Eveningwear was pure Kaiser: vaguely gothic and feather-bedecked.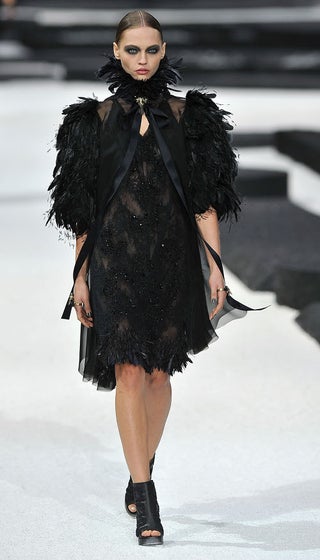 S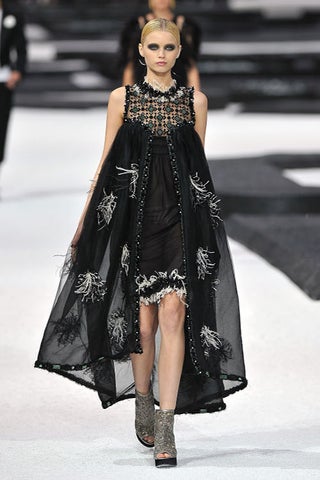 S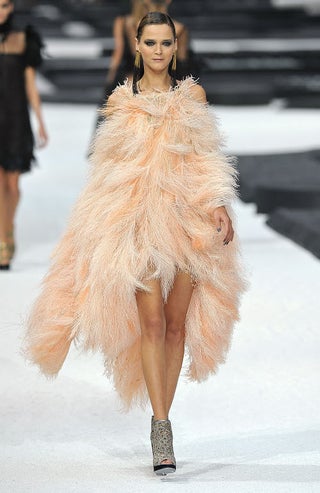 S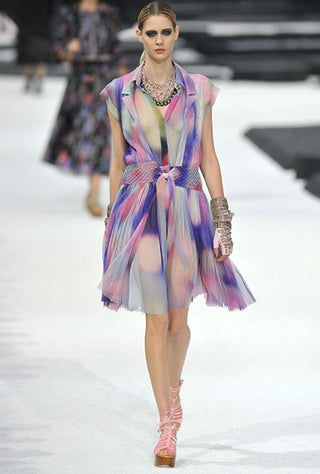 S
The lapses into color were stunning.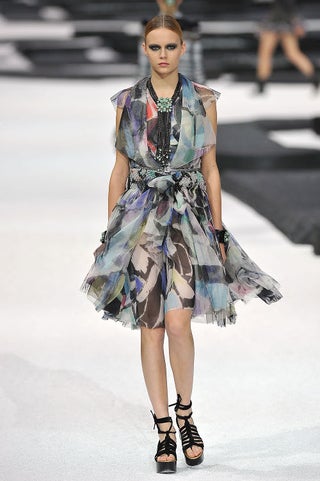 S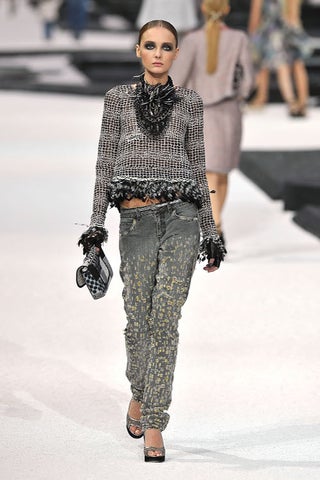 S
I think it's obvious who should be costuming the musical version. Which, by the way, should exist immediately.


[Images via Getty]