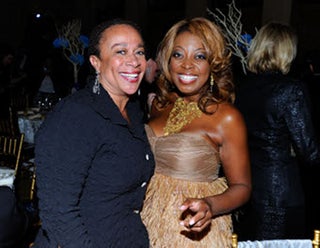 S
The BLUE Scholarship Gala to benefit Spelman College brought out heavy-hitters and glam threads. Oh, and a strange bird costume from Star Jones.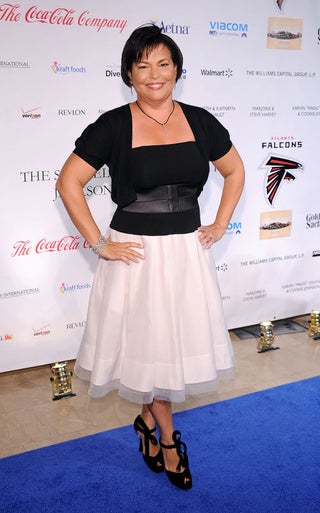 S
Chairman and CEO of BET Debra Lee plays with retro shapes to flattering effect.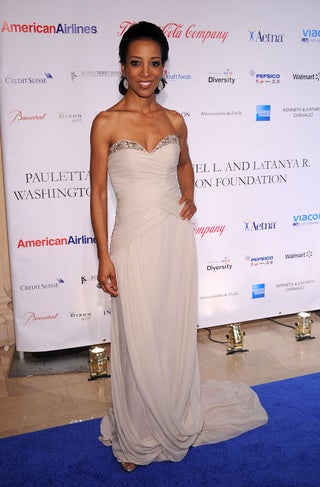 S
Shaun Robinson is softly elegant.



S
Cicely Tyson would apparently rather wear fur than go naked, or not wear fur.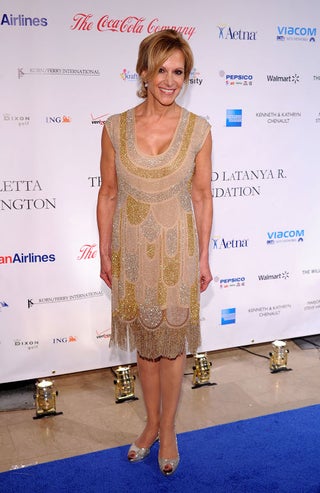 S
Melanie Kusin shows off the mania for 20's beading.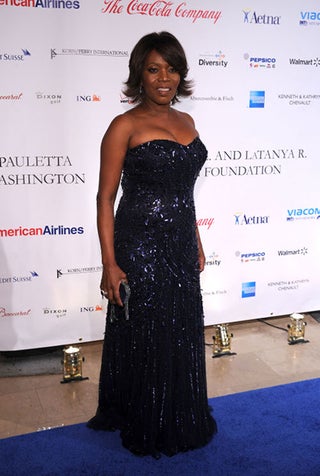 S
Alfre Woodard does an Old Hollywood iteration.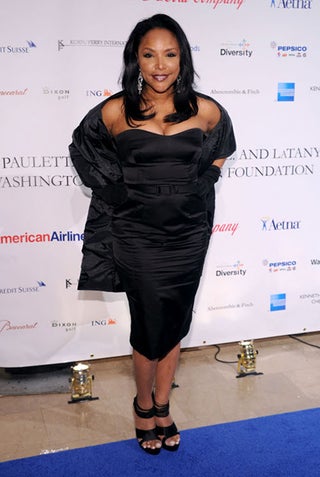 S
Lynn Whitfield: pure bombshell in an old-school wrap.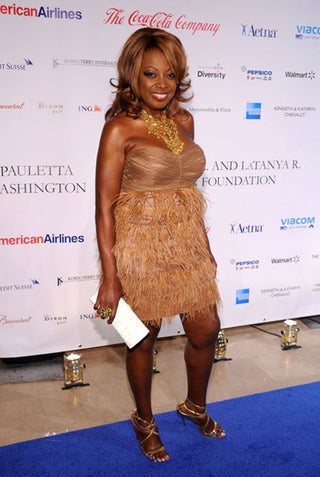 S
Star Jones: Miss Adelaide called. She's going on in five and wants her "Bushel and a Peck" costume back.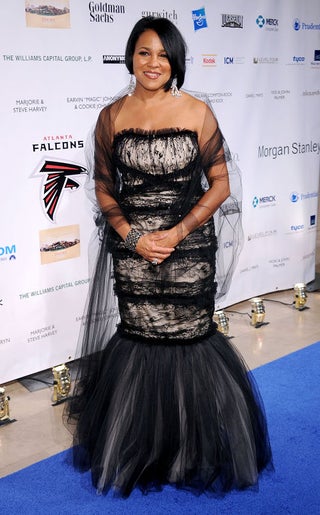 S
Rosalind Brewer's dress isn't easy to walk in, but do you want to move when you're encased in a cylinder of Cookies and Cream?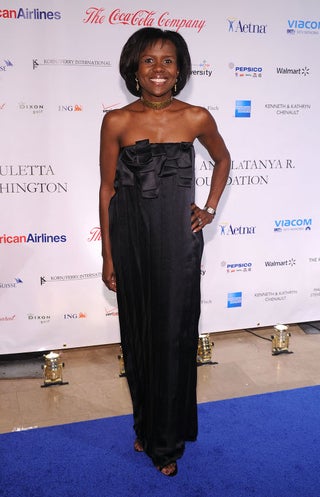 S
Deborah Roberts' choker, in combination with her neckline, creates something of a "Green Ribbon" effect.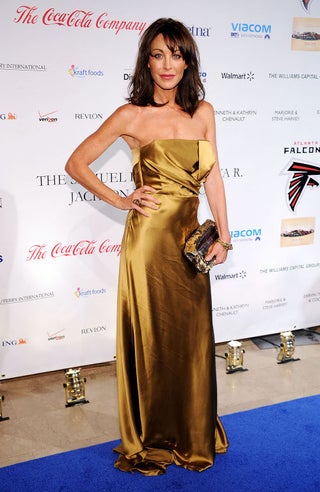 S
Tamara Mellon, in a startlingly good Oscar costume.


[Images via Getty]