In New York right now, it is 53°, overcast and drizzly. But in Miami Beach, the high is 85°, and Coco Austin (along with husband Ice-T) is soaking up the rays with a sunny attitude!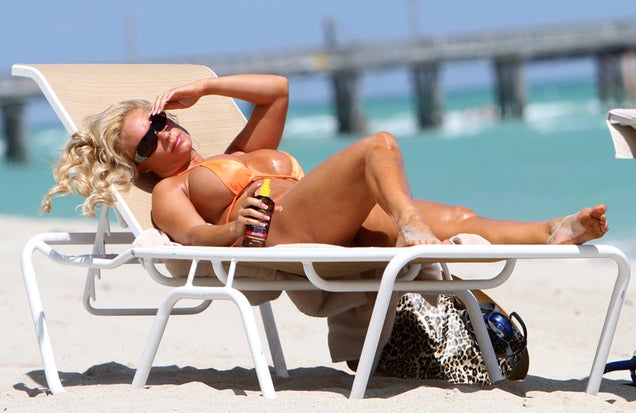 S
"It's hot!"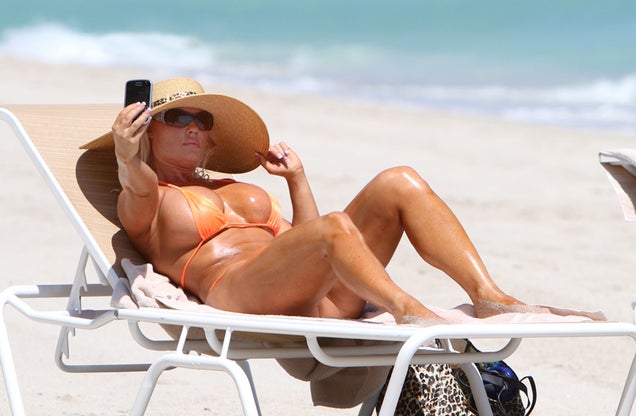 S
"I mean I'm hot! Better Twitpic this. I could wear a bikini every day!"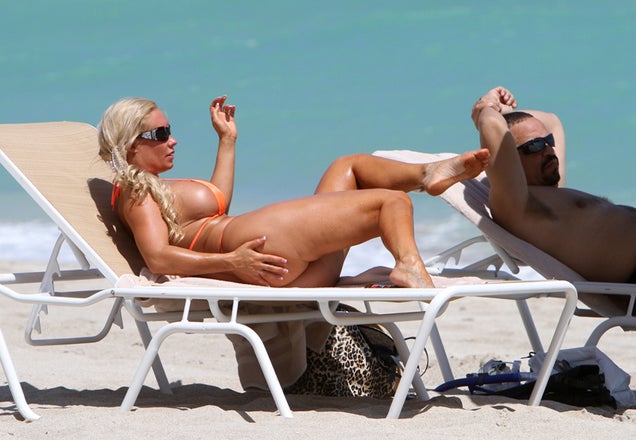 S
"Hey, Ice! Wanna go in the water?"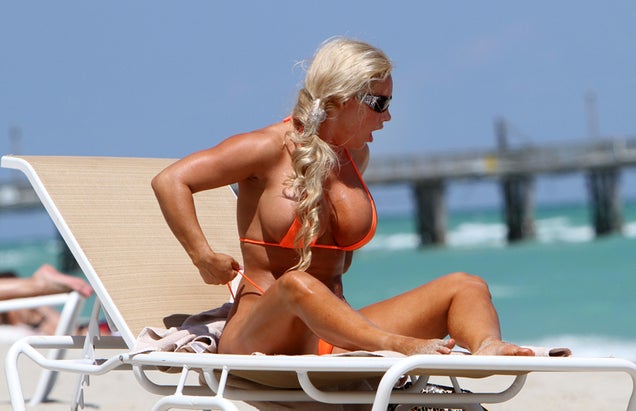 S
"Fine. I'll go by myself."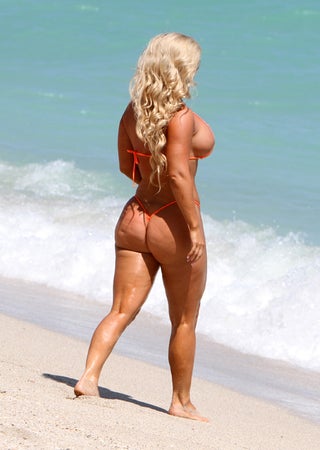 S
"La la la…"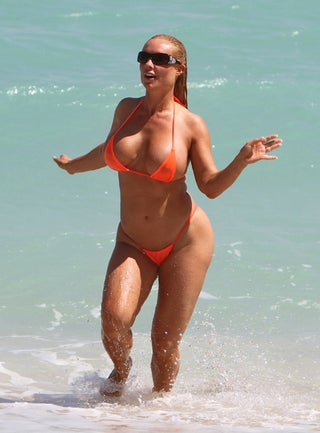 S
"Refreshing!"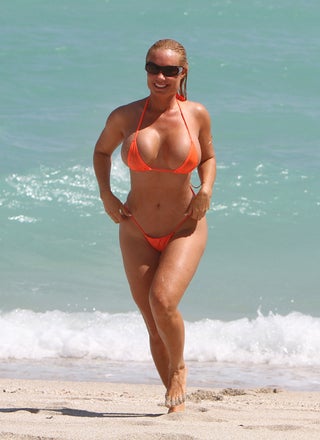 S
"Whoops! Nearly lost my suit! What little there is of it…"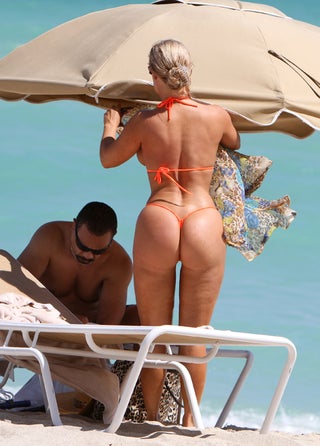 S
"Honey, you should really go in the water… You don't know what you're missing!"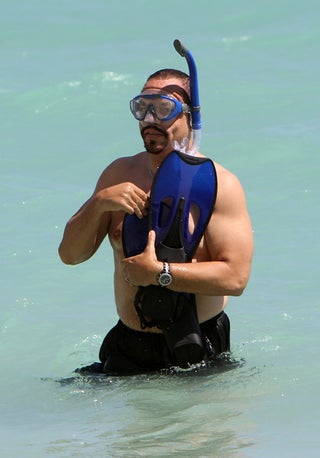 S
"…I just feel like everyone's looking at me."

[Miami Beach, October 4. Images via INFDaily.]