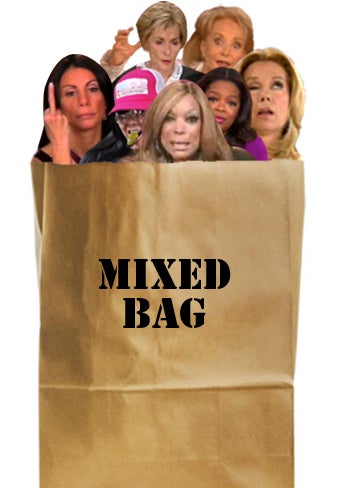 In this week's compilation of pop culture crap, the Sister Wives define the normalcy of their sex lives, Oprah has a crooked toe, and Tina Fey reveals who she thinks was the worst-ever host of SNL.


1.) Oprah's toe.


Earlier this week, Serena Williams gave O a pedicure. If you're a regular viewer, then you know that Oprah has had bunions for years (which she says she inherited from her father). It's left her with a sideways toe.


2.) Adrien Brody was the worst host of SNL.
While drinking a glass of what she called the "Ramona Singer"—a mix of white wine and collagen—Tina Fey let loose on Watch What Happens, and revealed the celebrity she felt was the worst host of SNL.