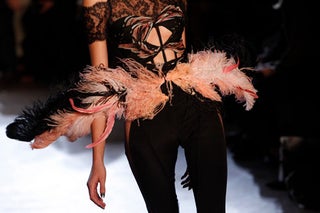 S
Zac Posen's show was apparently inspired by Marchesa Casati and Comtesse Jacqueline de Ribes. The first part we see, since it's basically just code for surrealism-tinged exhibitionism? But we wonder how La Comtesse feels about see-through jumpsuits in her name.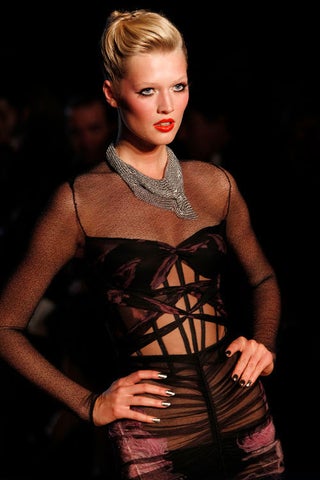 S
In the spirit of, if you can't say anything nice, we do love this metallic kerchief necklace.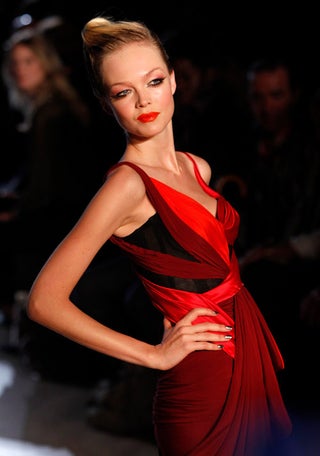 S
The gowns were, in fact, interesting and often beautiful.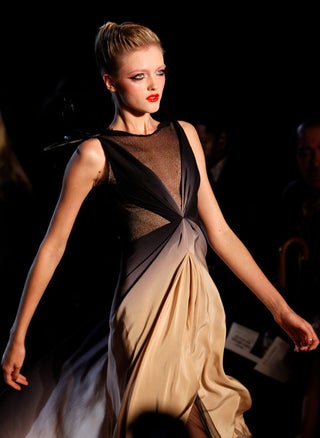 S
And the combination of knits and flowing silks could be beautiful and interesting.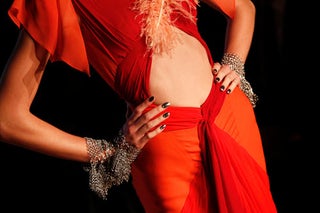 S
Sometimes it's hard to know what "wearable" means, but I'm fairly sure this is the opposite.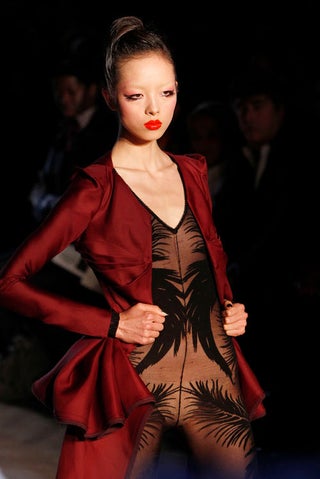 S
The Rorschach-style design gives the casual passerby something to look at, you see.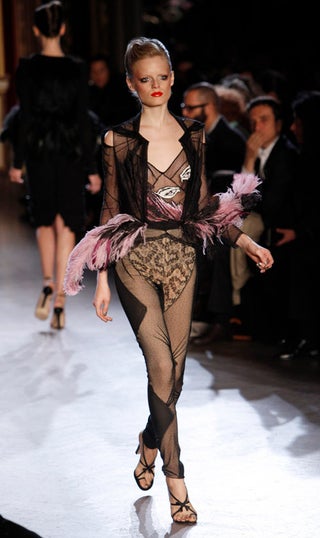 S
There's the Marchesa reference, for those keeping score. Schiap is smiling somewhere surreal.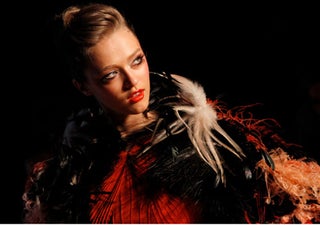 S
Anyone else thinking "Icarus?"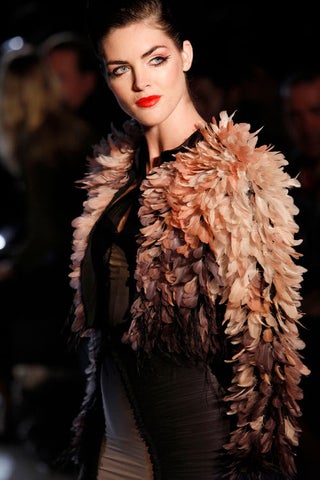 S


[Images via AP.]