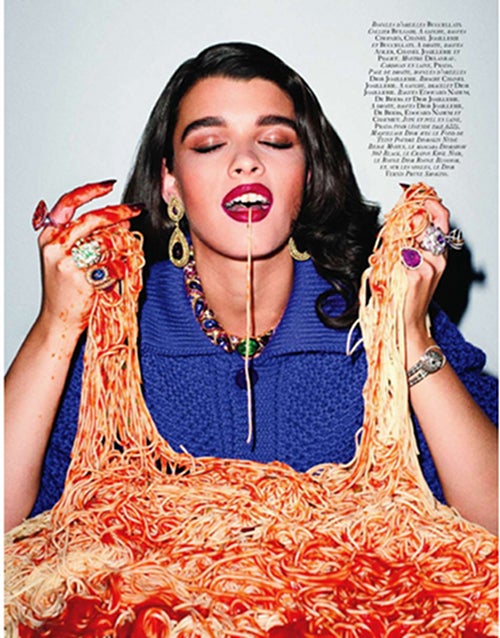 S
We don't really want to give anyone the satisfaction of being shocked by the French Vogue shoot involving Crystal Renn, Terry Richardson, and a "gluttony" theme. But we'll at least look at it.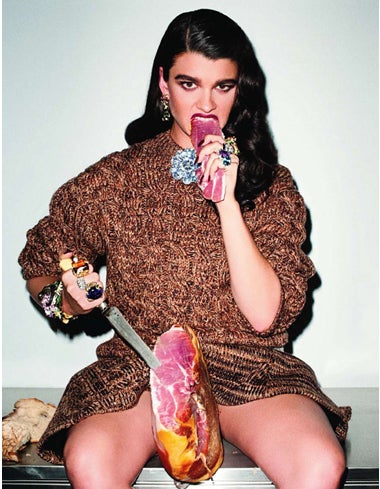 S
We get — or we guess — what Carine Roitfeld's going for with the spread, entitled "Festin," which translates to "Banquet." It's excess in all forms, some kind of in-your-face commentary on the Weight Discussion and — given that she went with Uncle Terry's single trick — overt sexuality.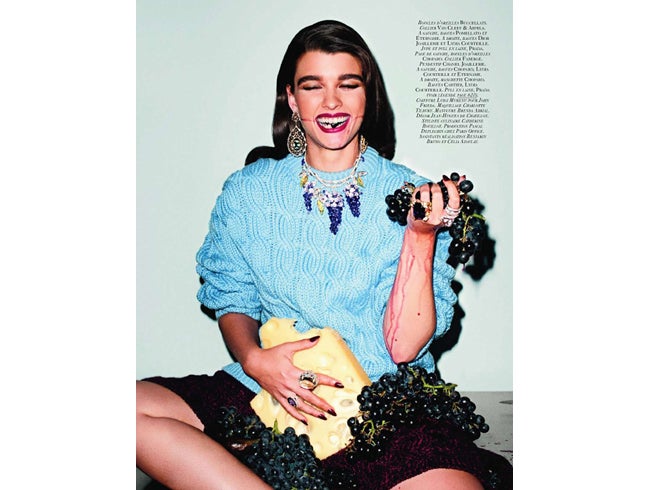 S

Analyze it if you want; we're not sure it's worth the trouble.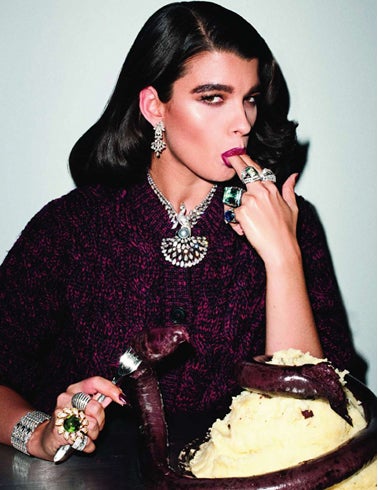 S
Oh, and bonus points for also offending vegetarians and those of us who used to enjoy boudin noir!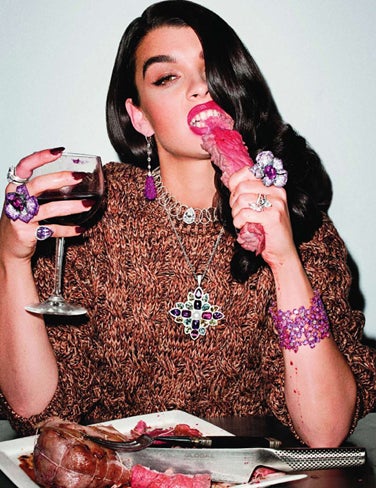 S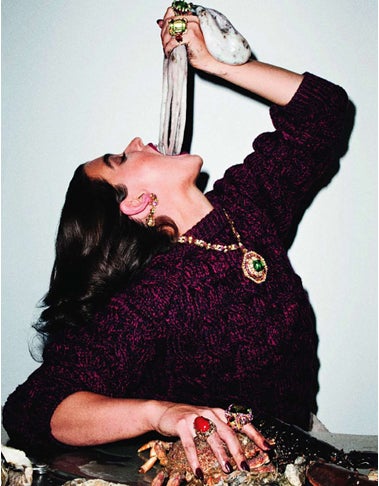 S
And did we mention the eel octopus? Yeah, there's an octopus. It's bonus sensuality!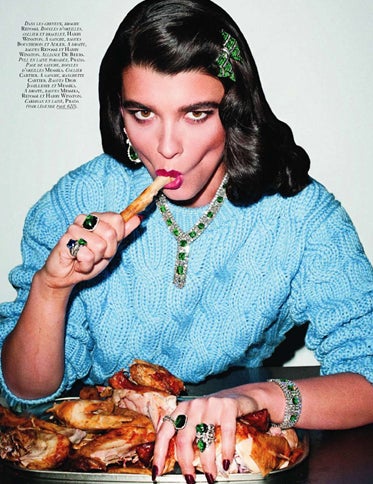 S
As Stylite observes, Roitfeld has pulled all kinds of stunts for the mag's 90th anniversary, from child models to gratuitous boob shots, perhaps in an attempt to show the venerable mag can still push buttons and boundaries. And to this we say: Congrats, French Vogue! You don't look — or act — a day over 19.


PHOTOS: Crystal Renn Gets Gluttonous For Vogue Paris [Styleite]