When host Sarah Murdoch realized that she had announced the wrong winner she said, "I'm feeling a bit sick about this." Between Sarah, the winner and the real winner, a full range of human emotion was on display.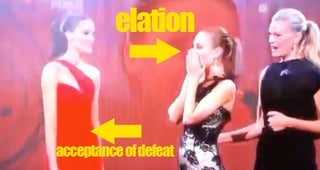 S
At first, Murdoch announced that Kelsey, in the black dress, had won the competition. Amanda, in the red dress, was disappointed but gracious.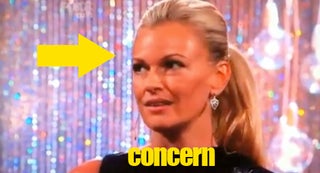 S
Then there was some murmuring from somewhere near the cameras — probably from producers — and Murdoch gasped, "Oh my God."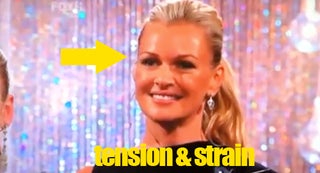 S
"I'm so sorry about this," she continued. "Oh my God."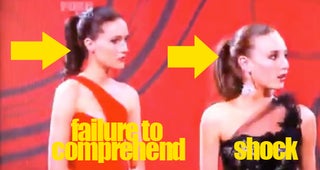 S
The models had no idea what the hell was going on, but could sense that something was really, really wrong.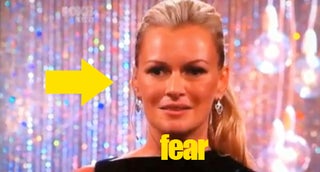 S
Murdoch seemed frightened.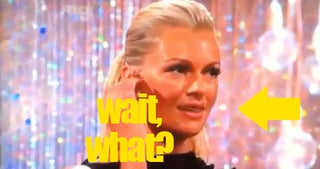 S
And also flabbergasted.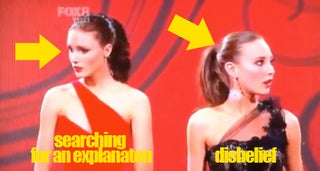 S
The models were confused, in need of information and reassurance — and also shocked that something weird was happening on live TV.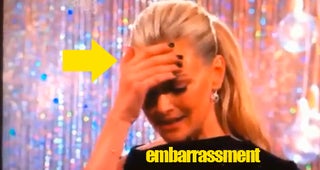 S
Finally, Murdoch explained that Amanda in the red dress and not Kelsey was the winner. She was hiding her face with the shame of her mistake.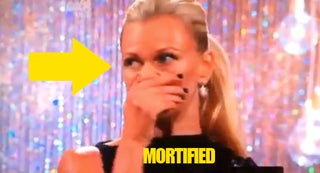 S
She was mortified.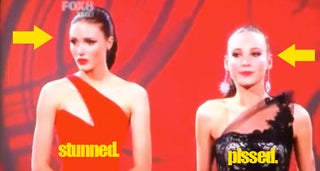 S
The new winner was stunned; the new loser — just for a minute— was fucking pissed. She recovered very quickly and hugged Amanda.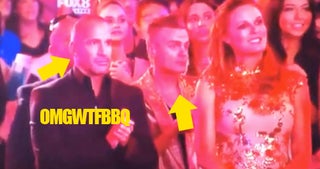 S
Meanwhile, the crowd was doing that slow clap wide-eyed what the hell thing. Then Amanda walked a victory lap on the runway and the credits rolled. Crazytown!
See for yourself!