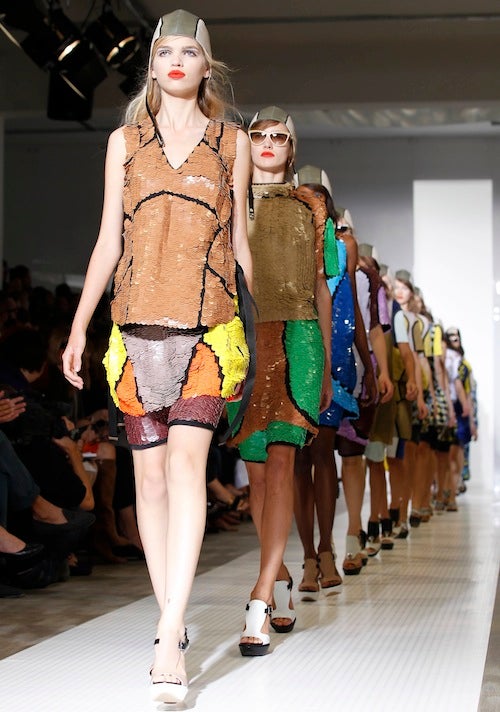 S
Consuelo Castiglione's Marni is always wacky, and when you add "athletic references," you have the most inappropriate set of team uniforms ever envisioned, produced or worn on a runway. Not that there's anything wrong with that.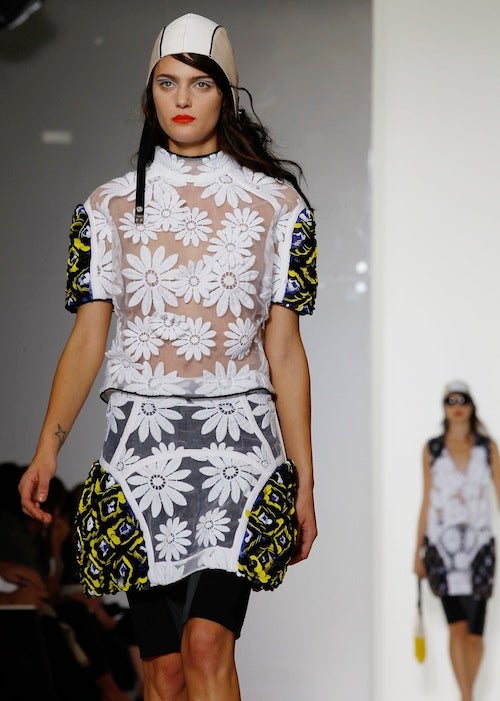 S
Excessive whimsy foul.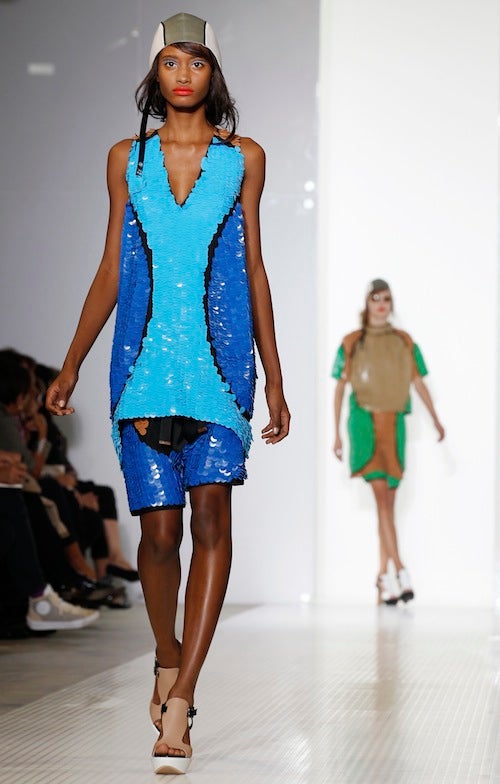 S
Might chafe around mile 10.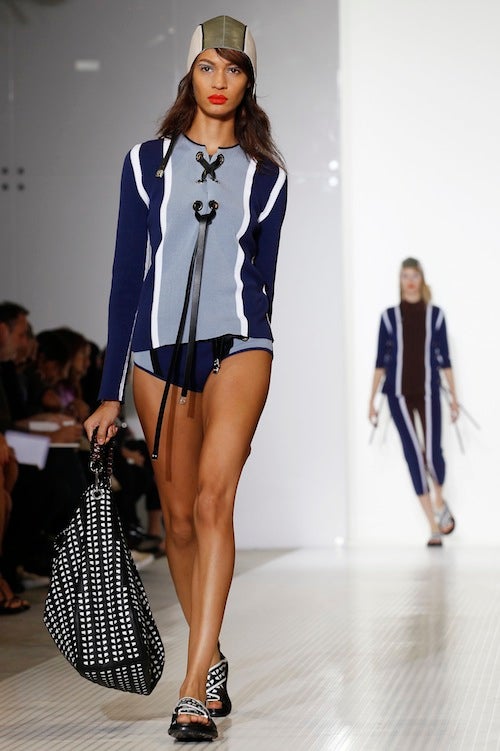 S
The leather streamers just might cause drag.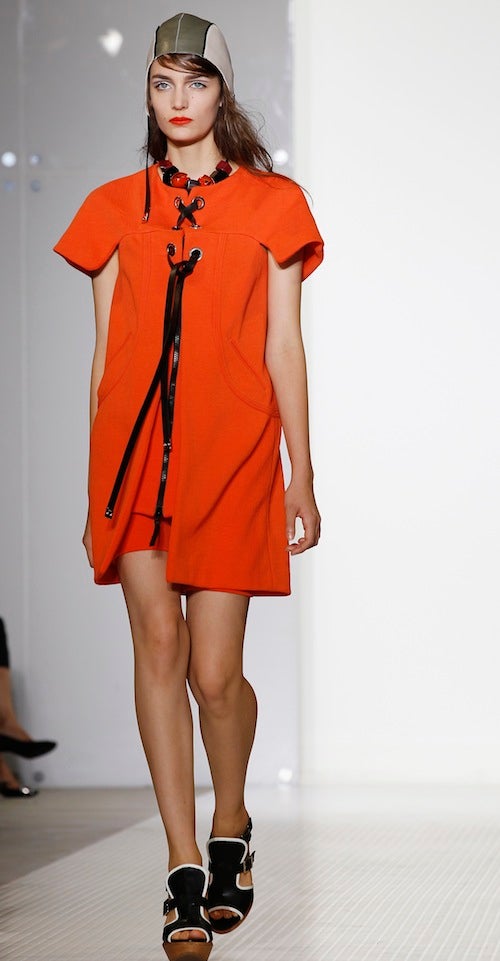 S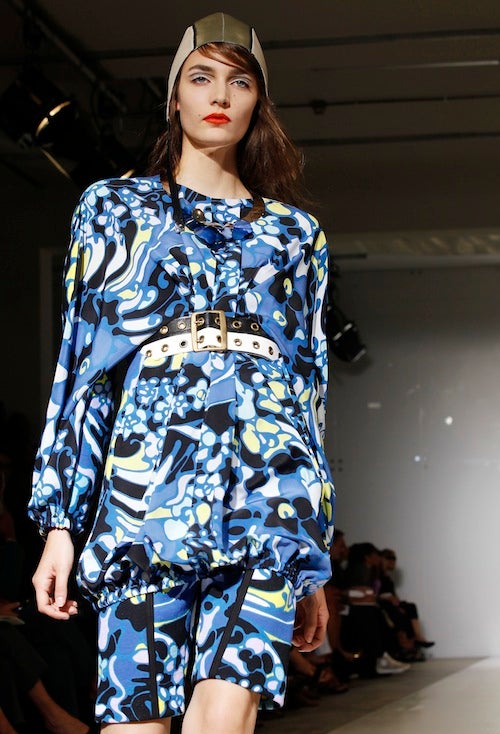 S
We can't tell you how psyched we are for this Three's Company moment. (Pre-Don Knotts.)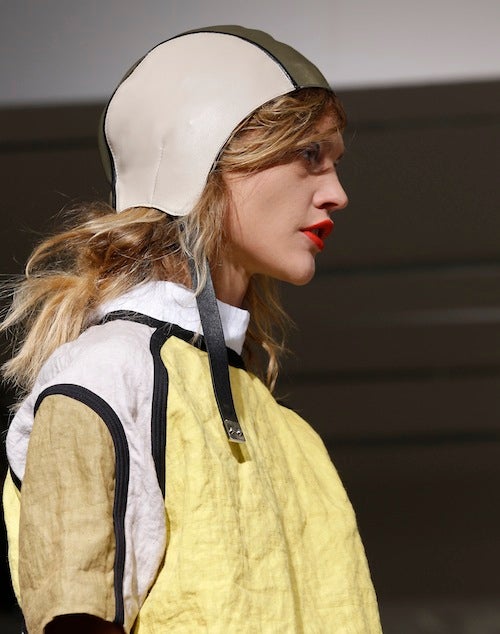 S
And we appreciate another tribute to Earhart after the Amelia debacle of 2009.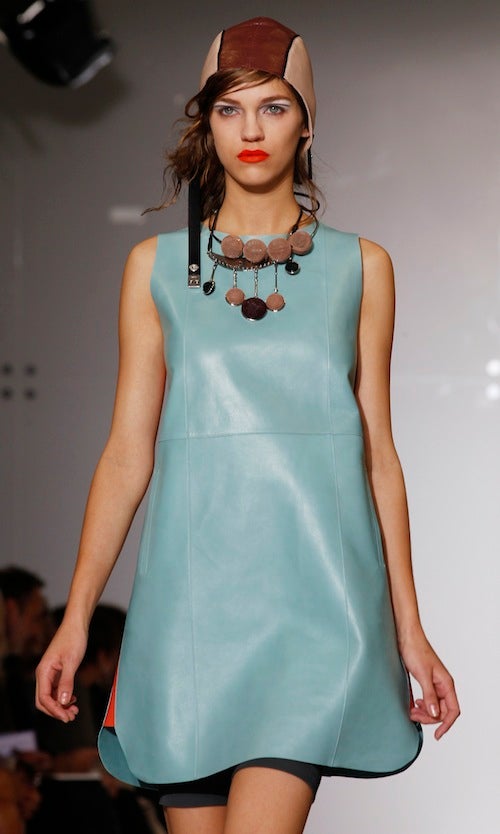 S
Flamboyant necklaces are a Castiglione signature.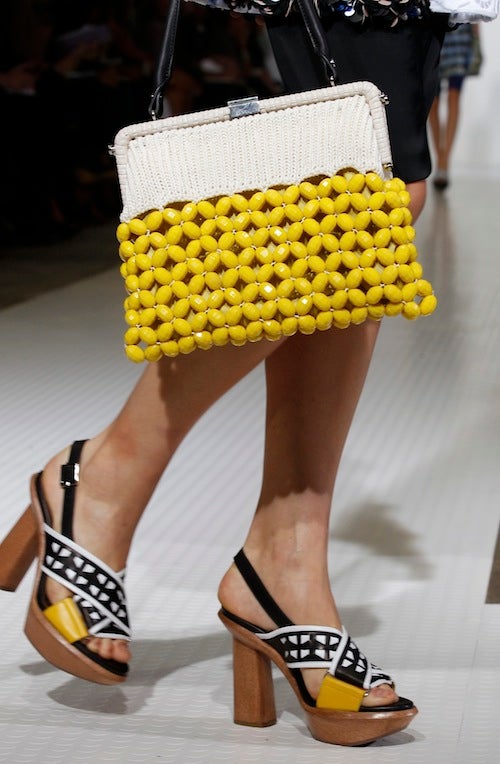 S
The "color" trend continues unabated!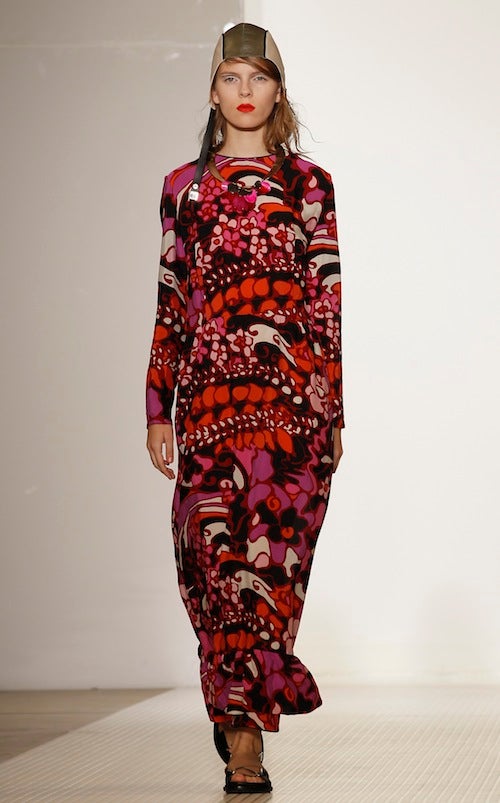 S
Team Roper!



S
The very definition of "form over function."