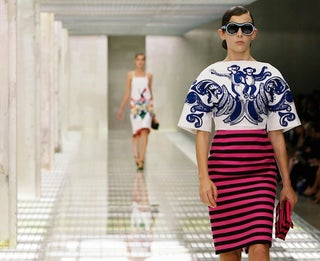 S
If you like your fashion full of color and whimsy (looking at you, Mondo from Project Runway) then you'll dig the duds Prada showed in Milan today. Grab your favorite star-bellied Sneetch and check out the gallery!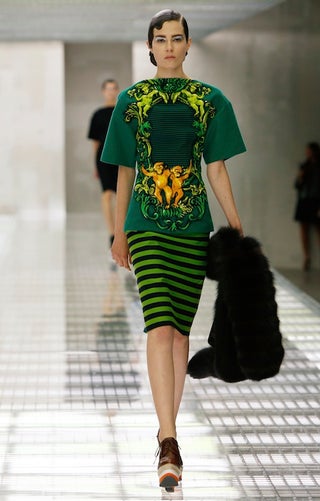 S
Would you wear this in a box? Would you wear this with a fox?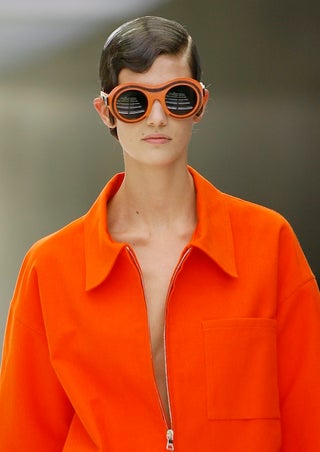 S
Insert your own, "the goggles, they do nothing" joke.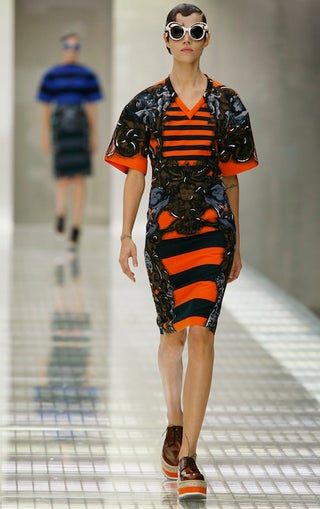 S
Willy Wonka's wife. Or sister?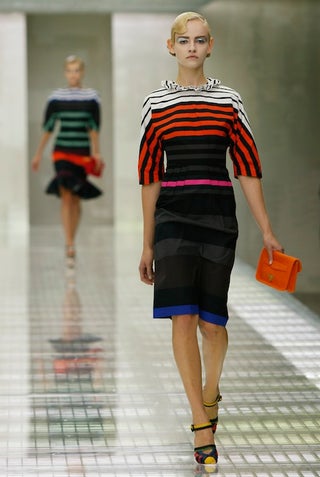 S
This actually seems wearable, although the neck ruffle is a mite fussy.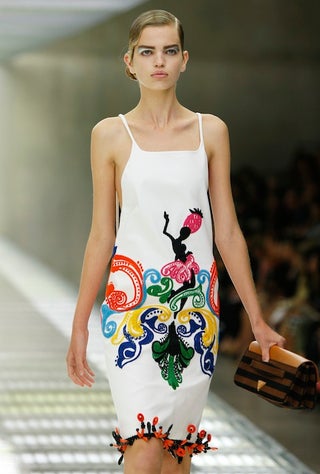 S
How To Make This Prada Ensemble At Home:
Get an overly large white T-shirt and cut it into a slipdress.
Find some transfer paper.
In photoshop, take a famous illustration of Josephine Baker. Put an octopus where the bananas should be. Add a strawberry.
Add some other random curlicues.
Print your design and iron it on to your t-shirt dress.
Sew Froot Loops to the hem as a garnish.
Serves one.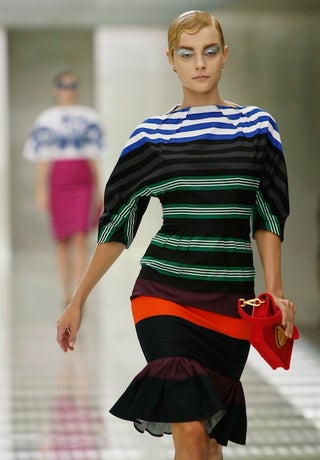 S
It will be interesting to see who in Hollywood will attempt to pull this off. I vote for Janice Dickinson.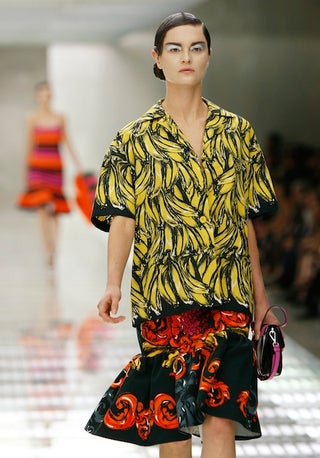 S
Aha! That's what happened to Joséphine's bananas. Also, bring back the goggles. This is an eye-scorcher.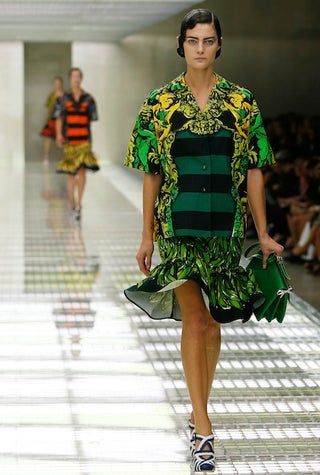 S
More rooty tooty fresh n' fruity. With delicious shoes.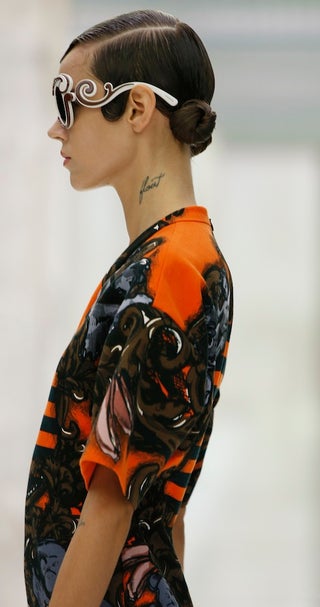 S
Gah. The sunglasses are right on that edge of appealing and appalling. If only affording this kind of Chocolate Factory chic didn't involve selling an organ. These would be fun!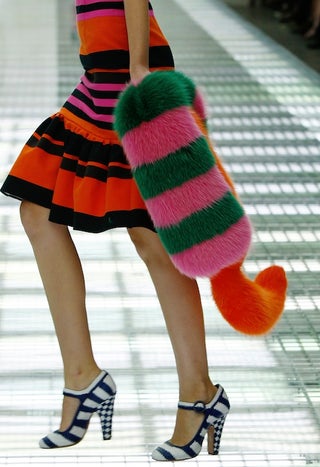 S
SHOES. WANT. No, really. NEED.
(RIP cheshire cat.)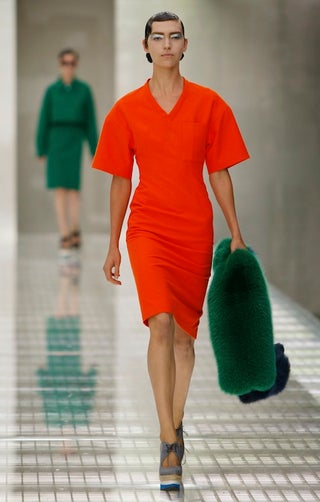 S
A nurse at the hospital where Rainbow Brite was born.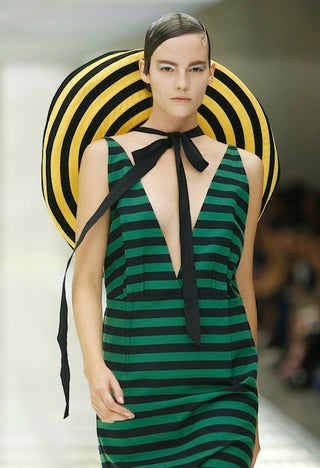 S
The concentric circles are so dizzying, it's like smoking Grickle-grass.
[Images via AP.]