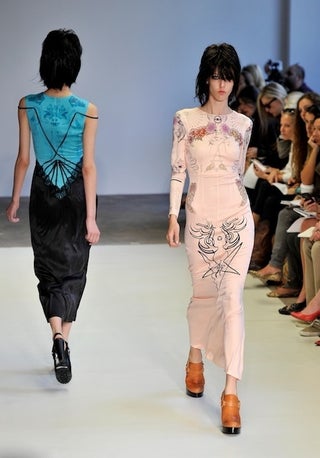 S
Motors revved. "Smells Like Teen Spirit" played. There were slipdresses and leather. And tattoo prints. You can see where this is going.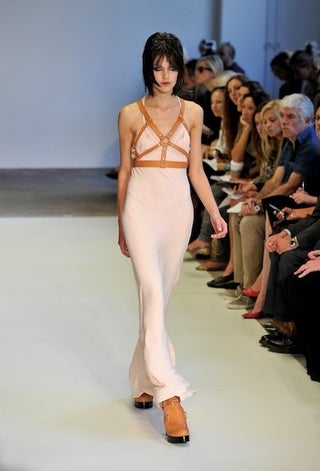 S
Clearly, this was all about the juxtaposition of hard and soft.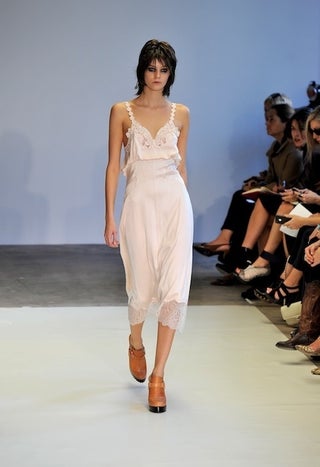 S
Plenty of the looks were straight-up lingerie-inspired.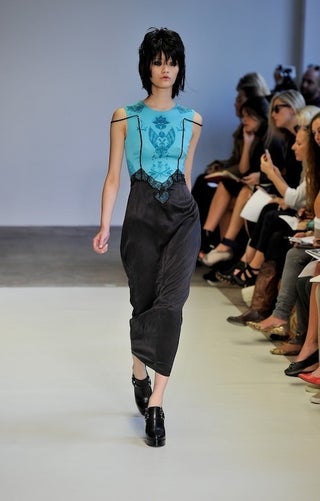 S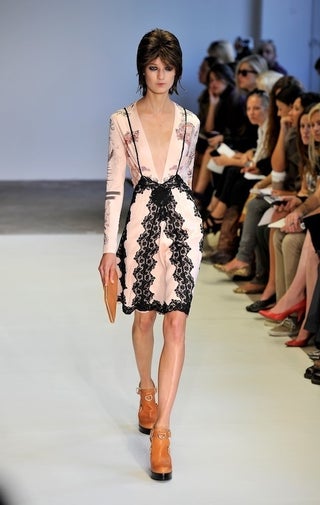 S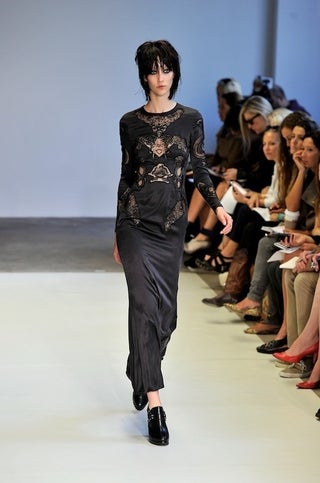 S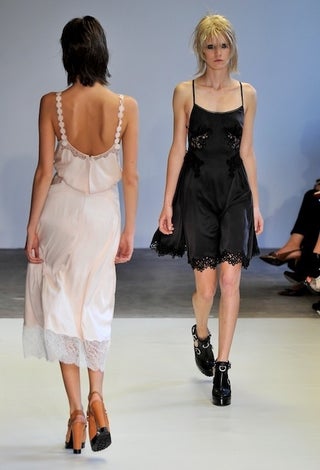 S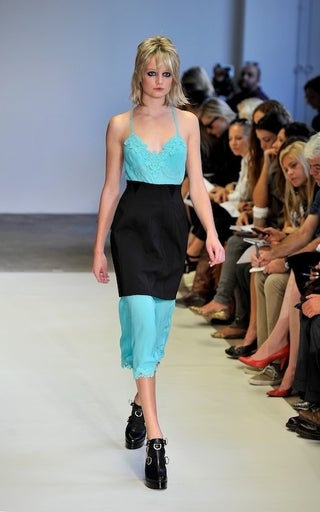 S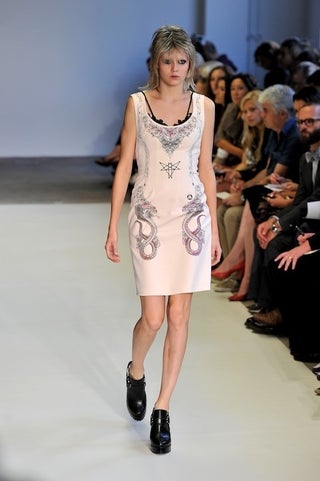 S
Subversion, in true teen fashion, came in the form of ink...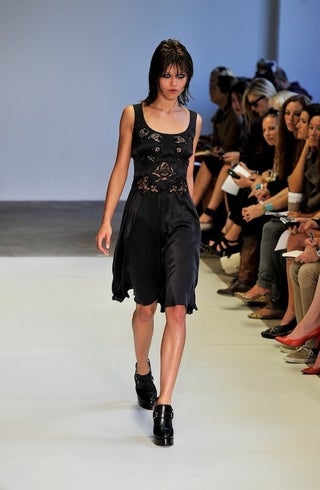 S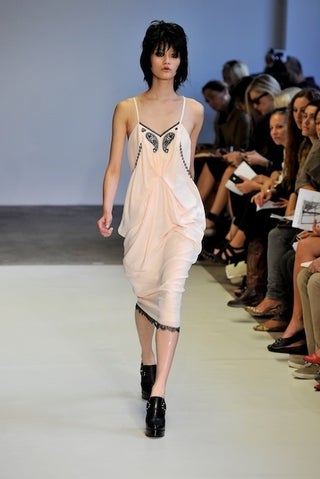 S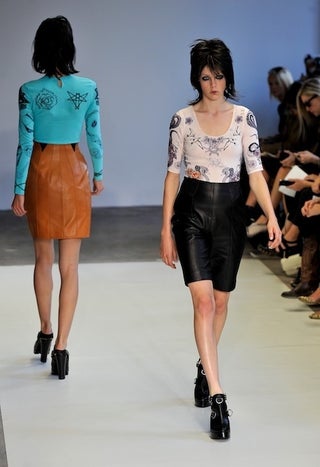 S
...and Joan Jett-worthy leather.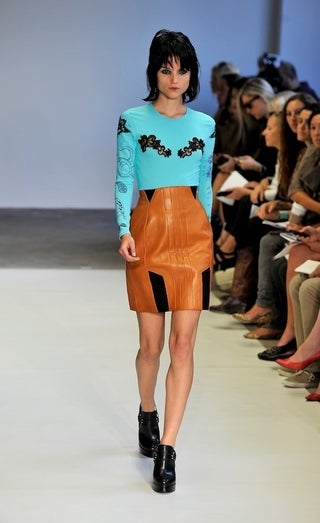 S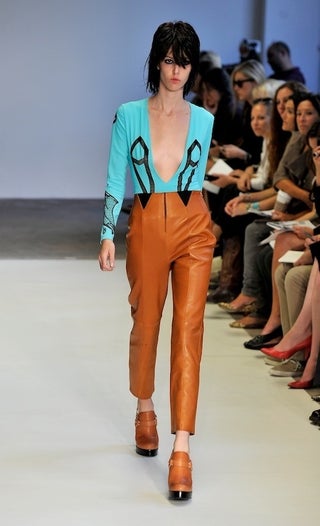 S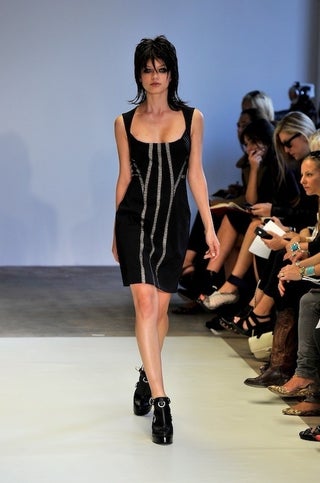 S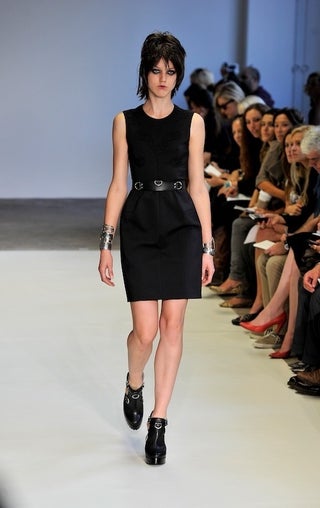 S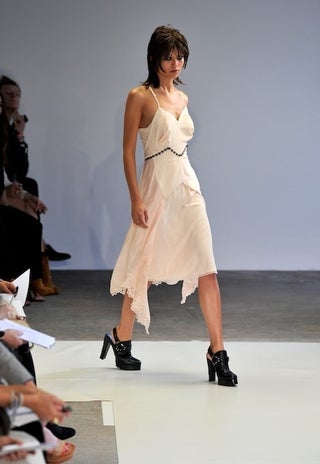 S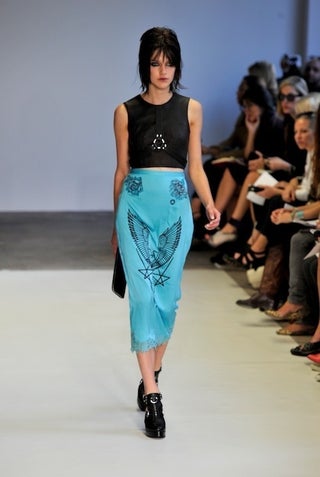 S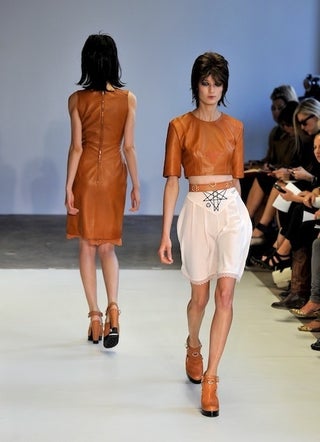 S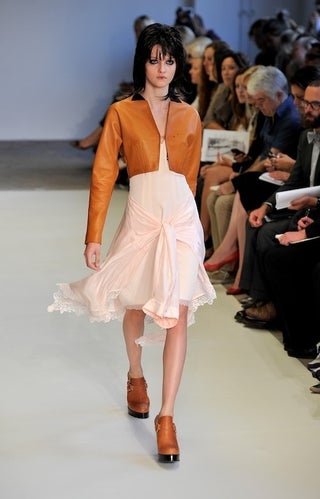 S
Even those getting sick of the 90s thing can have a pang of nostalgia for Hole's glory days looking at these...well, or unease at the irony.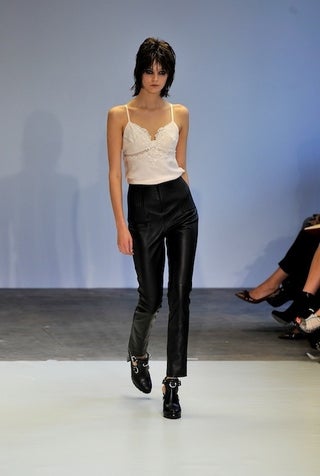 S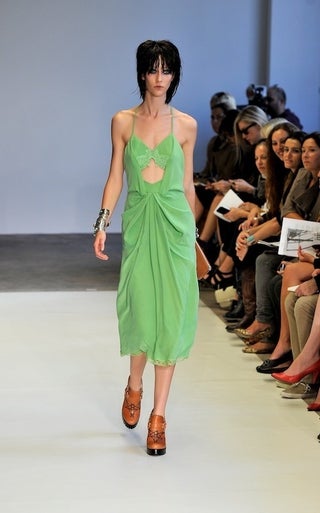 S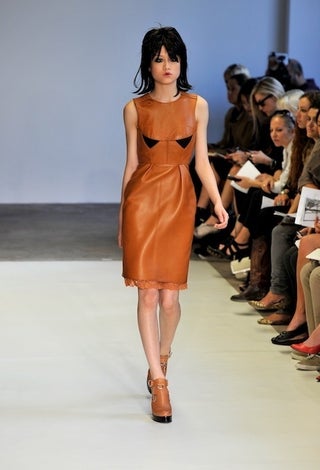 S
At its best, this line combined real artistry with a rather uninteresting concept...we're guessing we'll be seeing these on more than one young star's back. Especially if this was their first exposure to Nirvana.