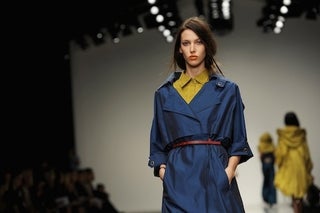 S
Venerable ready-tp-wear label Jaeger presented a Spring collection that, under creative director Stuart Stockdale, was anything but stodgy: apparently inspired by the work artist Robyn Denny and sculptor Rachel Whiteread, the clothes were clean-lined, angular and modern.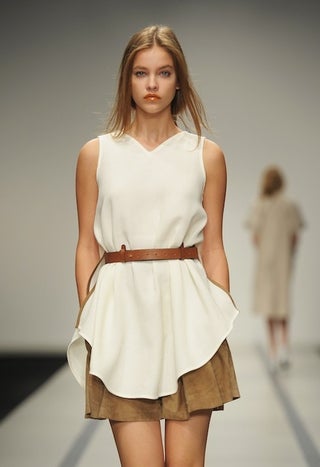 S
Jaeger is, by definition, a "wearable" brand...albeit at times high-concept.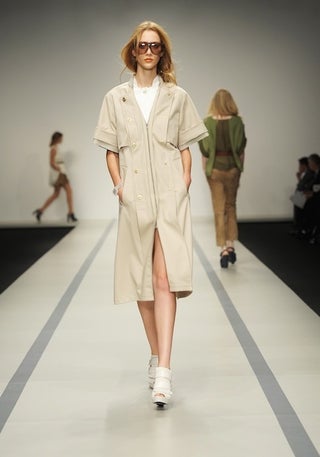 S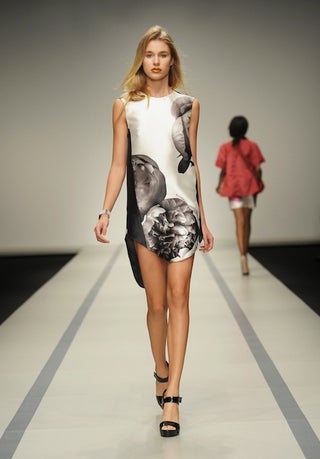 S
Many of these separates are, essentially, classic.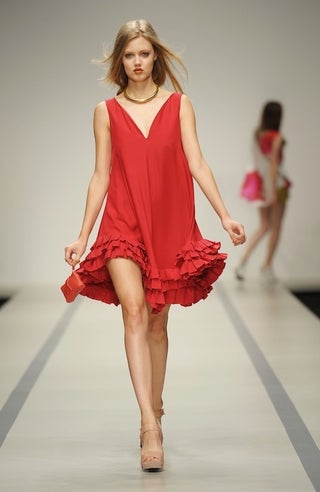 S
Other pieces played with ideas of sportswear.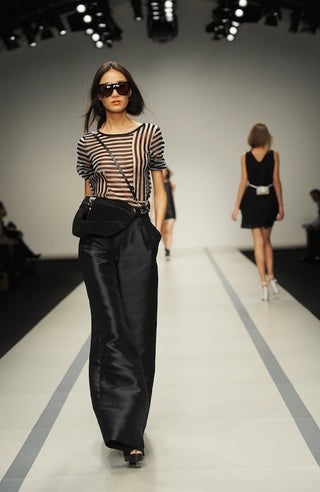 S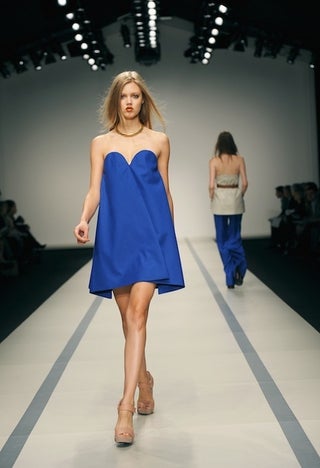 S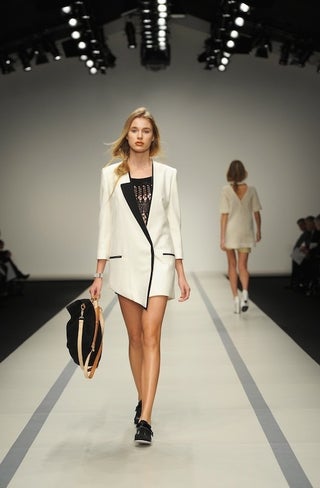 S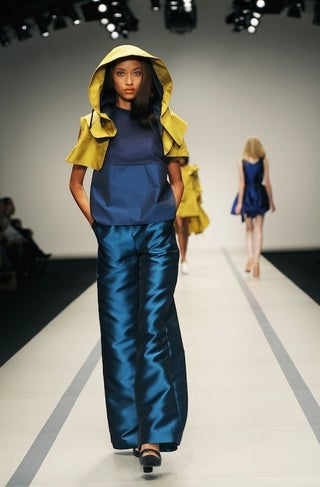 S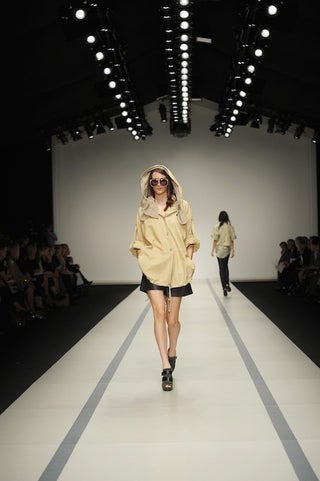 S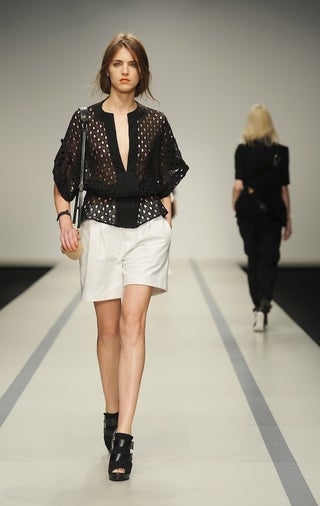 S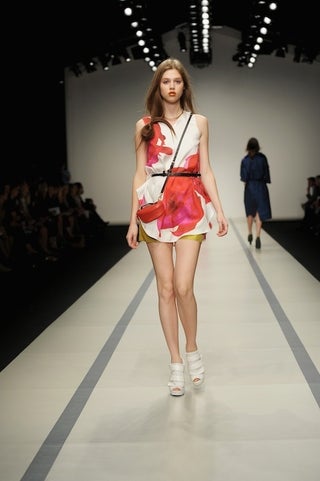 S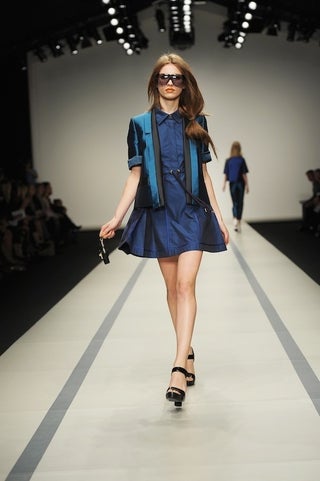 S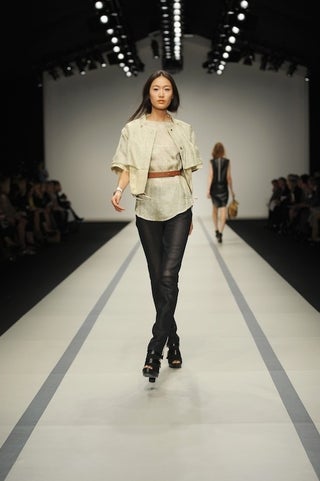 S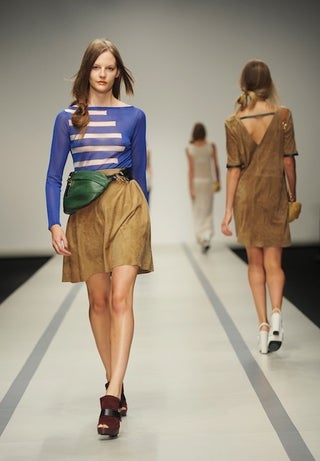 S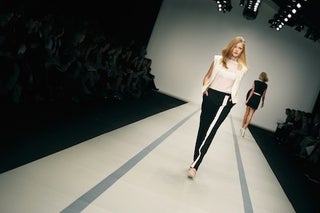 S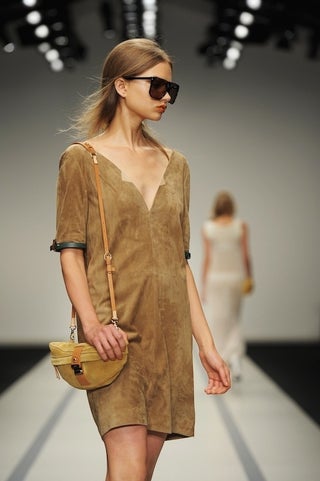 S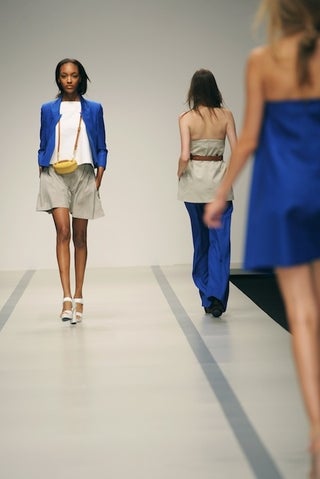 S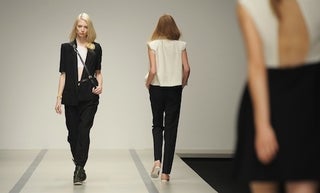 S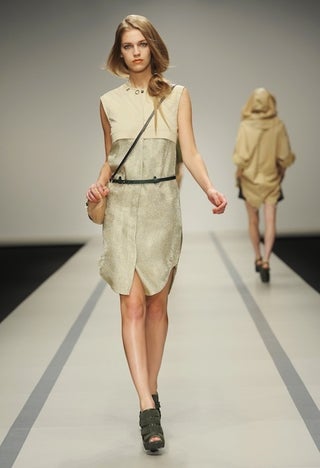 S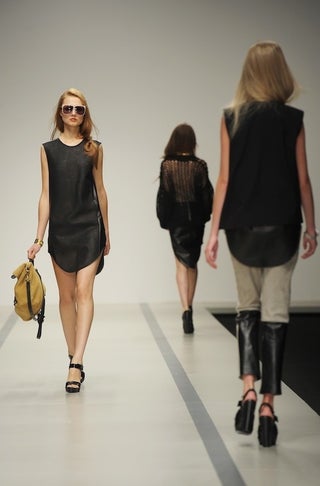 S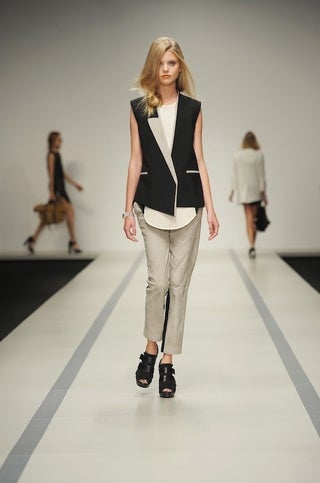 S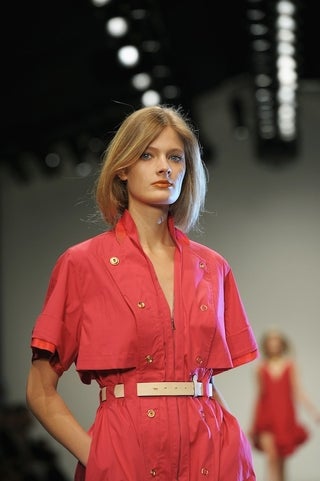 S
Who doesn't like an 80s reference?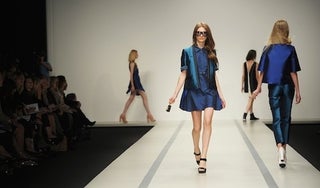 S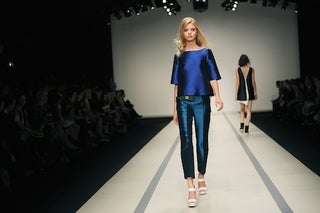 S
Vibrant colors offset the simple lines.



S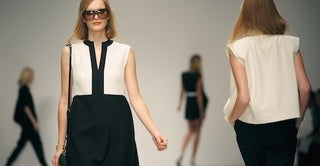 S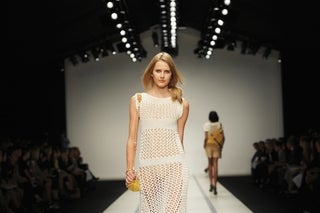 S
Jaeger started as a woolens company, so knits are always represented — even beach-ready ones.