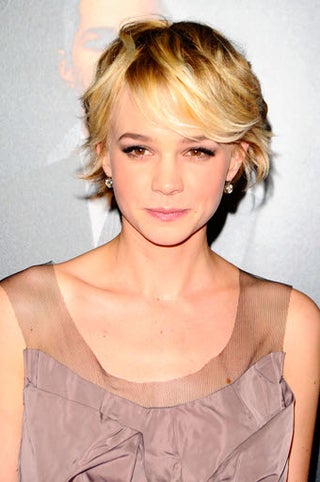 S
Wall Street: Money Never Sleeps premiered, logically enough, in New York. And yes, Carey Mulligan looked absolutely adorable. Tyra? Well, judge for yourselves.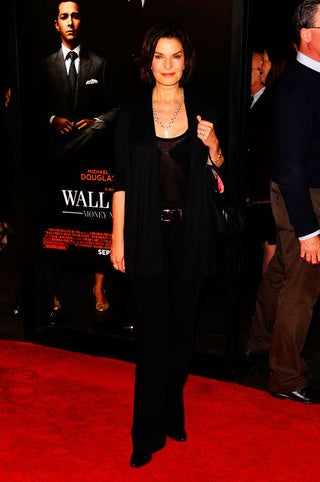 S
Sela Ward has convinced me that I'm officially over the exposed bra thing.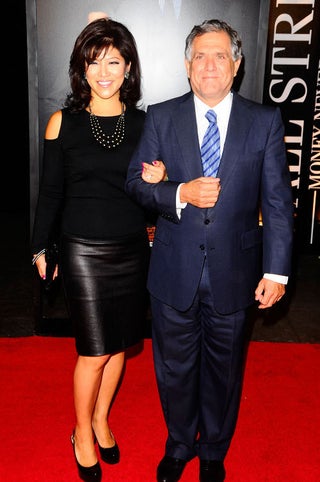 S
Julie Chen (with Les Moonves) takes a coif cue from Snooki — or, rather, before she deflated her pouf.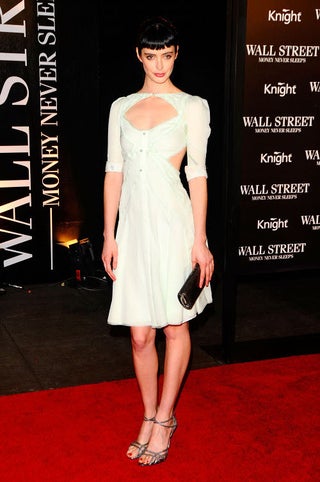 S
Okay, between Krysten Ritter and Julie Chen, this whole tan-gram tan-line thing is getting absurd.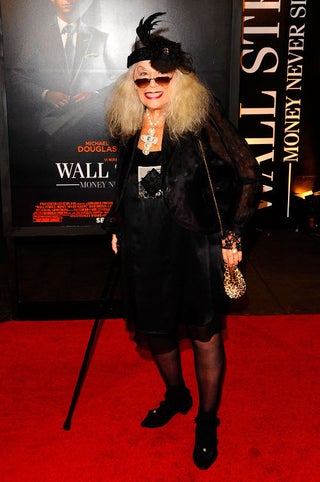 S
Actress Sylvia Miles is kind of the Kat Kramer of the East: ubiquitous, and somehow reassuring in her consistency. And yes, she always brings it.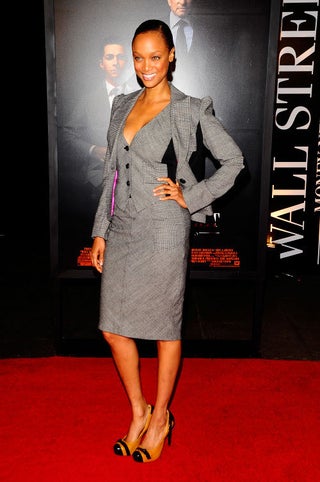 S
Tyra Banks has, perhaps, been watching a little too much Boardwalk Empire. Or is going undercover as a bootlegger this time.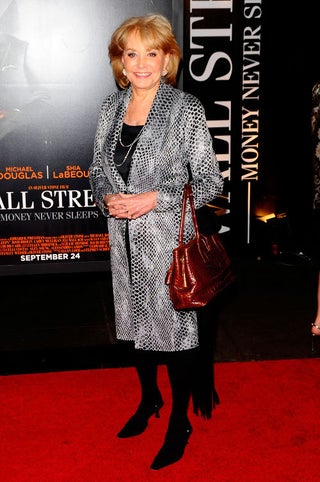 S
Does anyone remember that terrifying fairytale "The Lindworm" about an enormous worm that sheds its skin and becomes a person? Yeah, well, Barbara Walters does.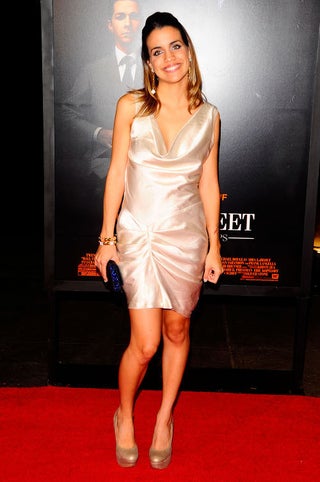 S
Natalie Morales goes for a classic sexy costume: charmeuse and platform!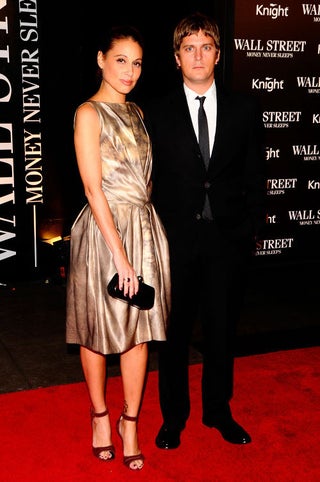 S
Rob Thomas and his Mona Lisa, Marisol Maldonado, who does something a little more inventive with her charmeuse.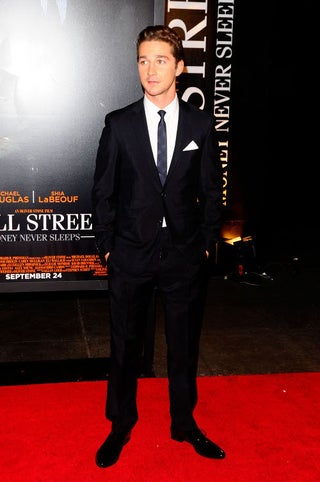 S
Shia LaBeouf, dapper as all git-out.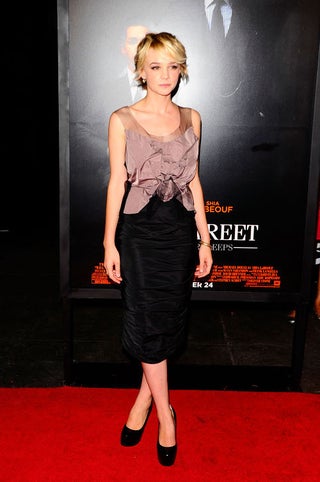 S
I love the muted elegance of this Nina Ricci. What say you?


[Images via Getty]