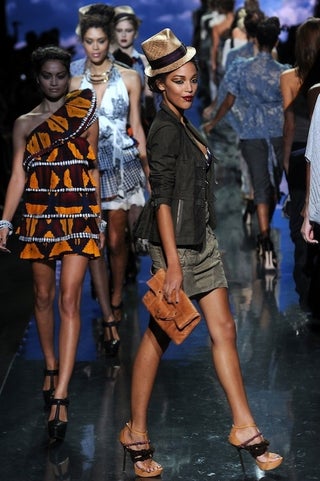 S
You can almost hear the music as you look at pictures from Gwen Stefani's spring 2011 collection for L.A.M.B. According to reports from the show, people were dancing in their seats.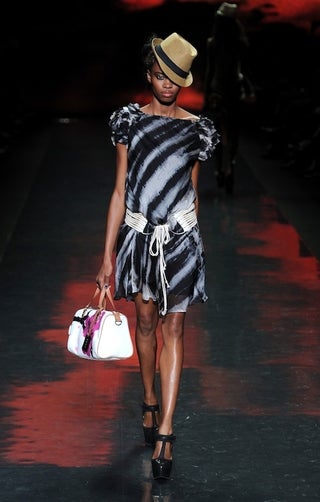 S
This is definitely one of my favorite shows. It looks like Stefani (and her team of talented designers) pulled from various influences: Kenya, the Caribbean ocean, menswear, Ivory Coast.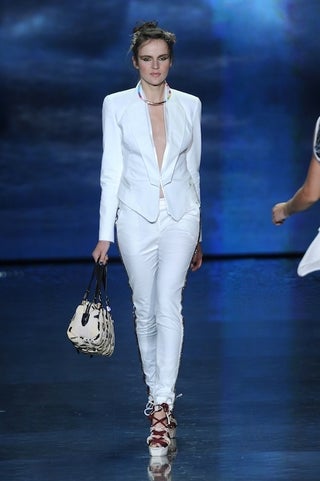 S
We will all be wearing white this spring, btw.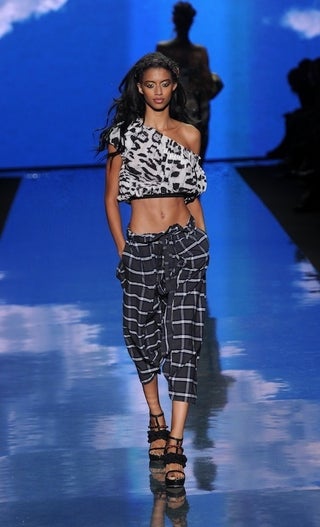 S
There's a vibrancy, a rhythm to the garments.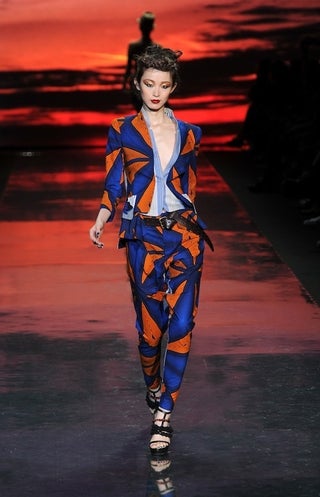 S
Each piece keeps the eye moving.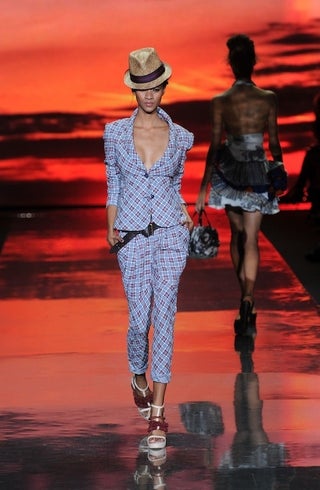 S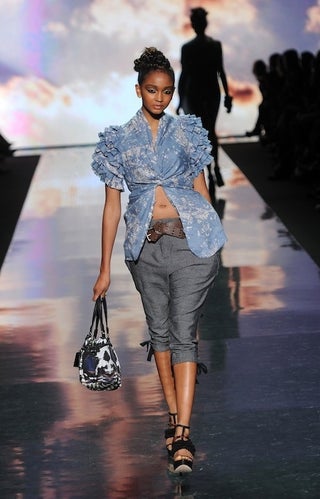 S
And when Stefani played with proportion and shape, even if the results were wacky, it looked like fun.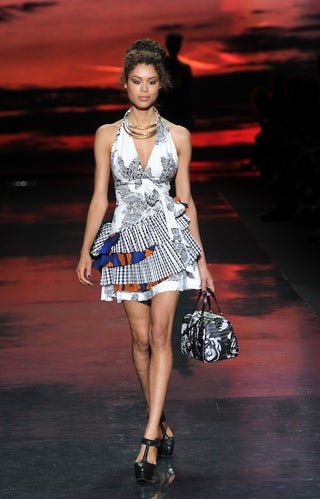 S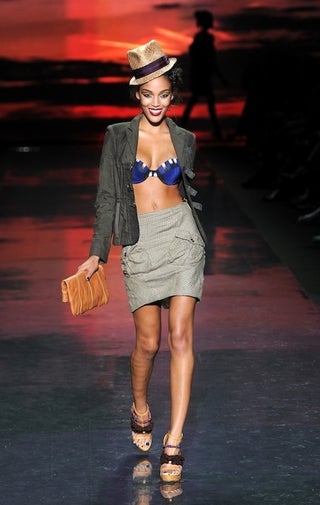 S
If the models are smiling, you know it's a good time!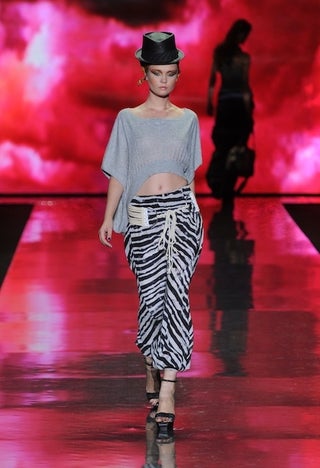 S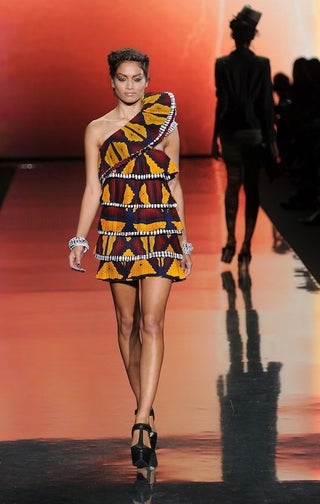 S
With so many African elements — kente cloth, Masai-inspired neck rings — there's bound to be some discussion about cultural appropriation. Is the inspiration okay here because it's got its own twist? Because there's a feeling of global celebration? Or is it like, first Gwen Stefani wore a bindi, then she went Harajuku, now she's all up in Ghana's business?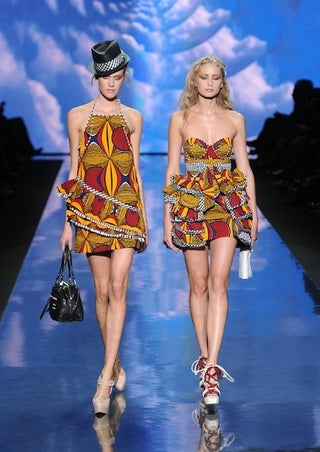 S
I don't know. I only know I like these dresses.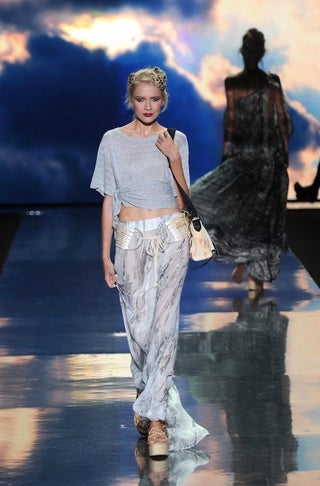 S
The muted colors were a nice break from busier, louder prints.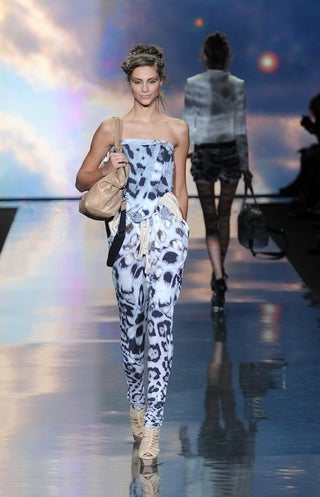 S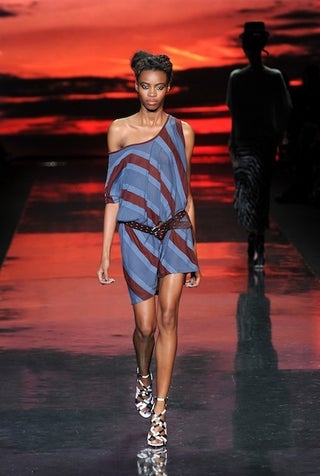 S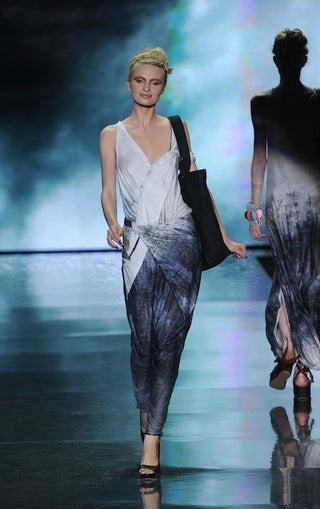 S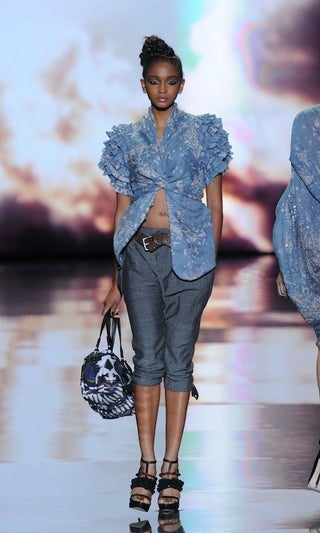 S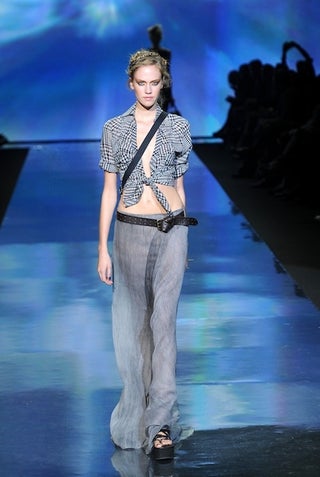 S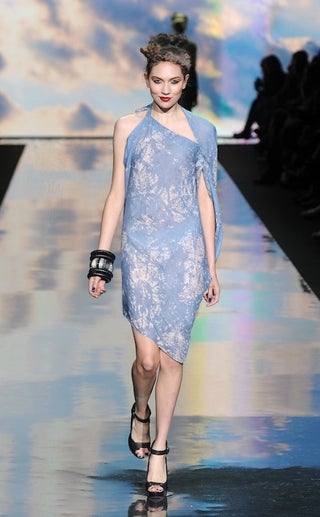 S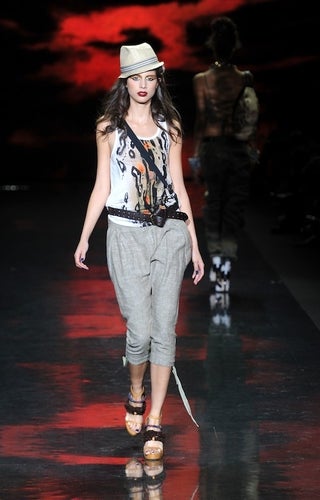 S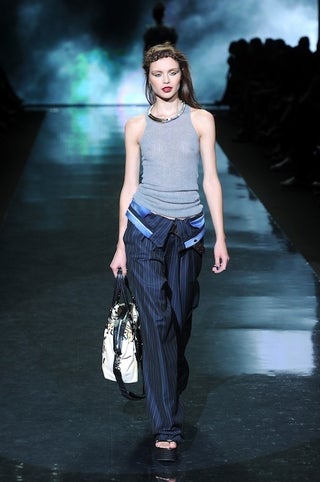 S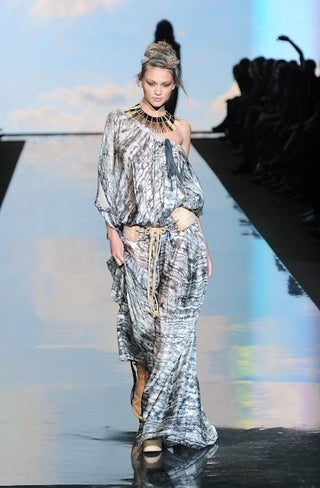 S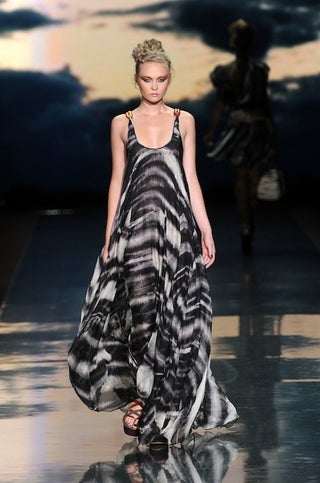 S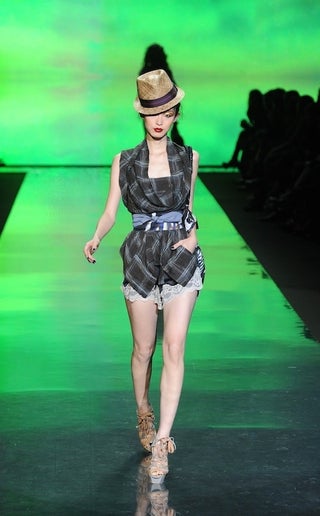 S
The drapey plaid reminds me of Masai warriors.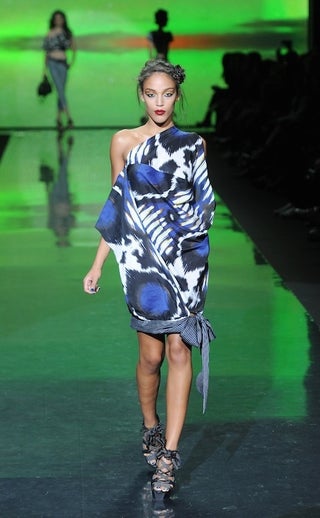 S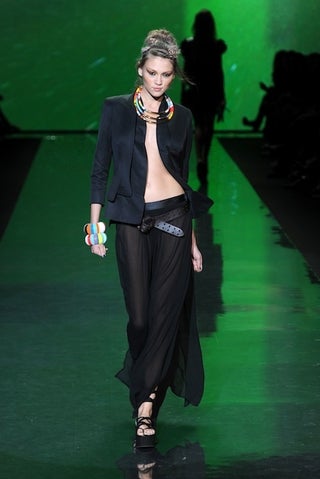 S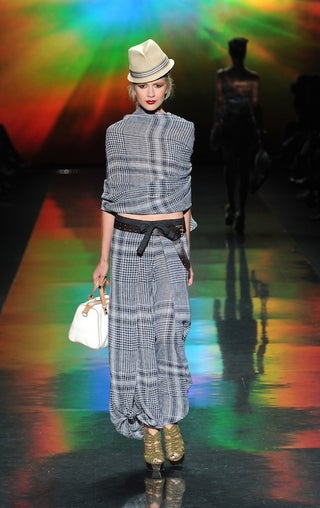 S
More Masai.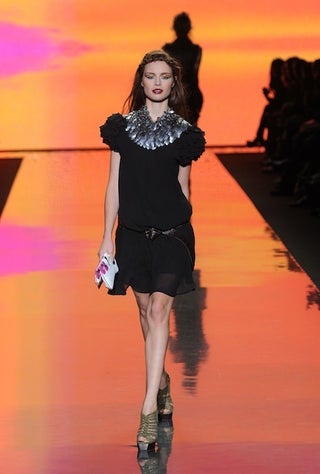 S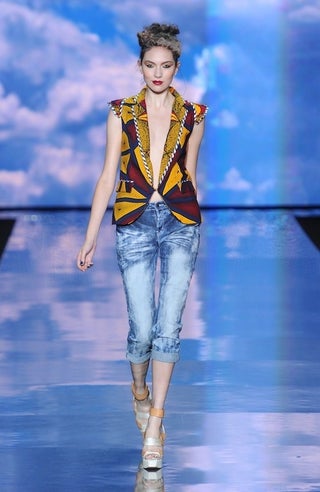 S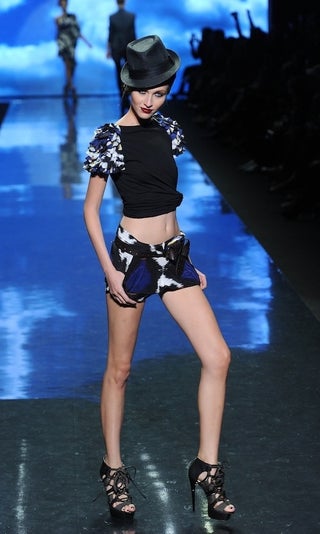 S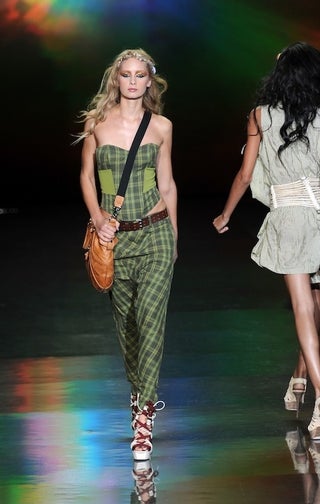 S
This weird crotch hurts my feelings.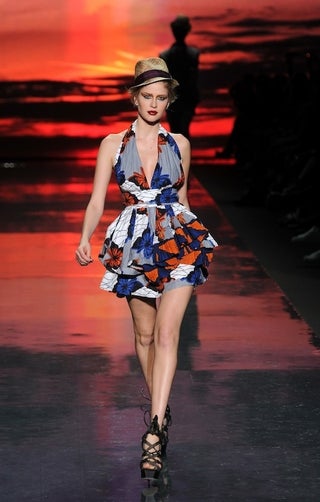 S
But the energetic party dresses are too cute!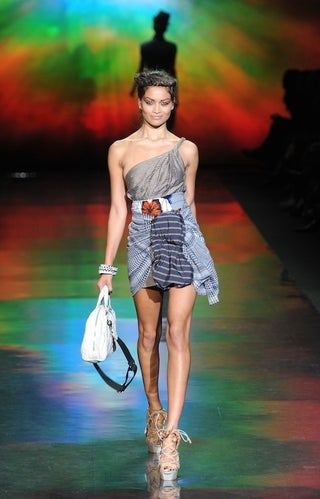 S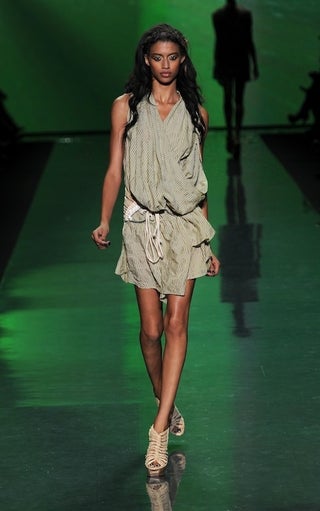 S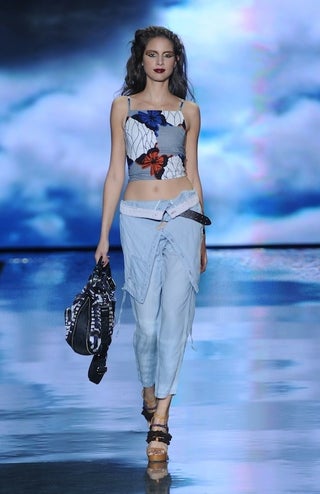 S
Note to 99% of the world: These pants will not look good on you.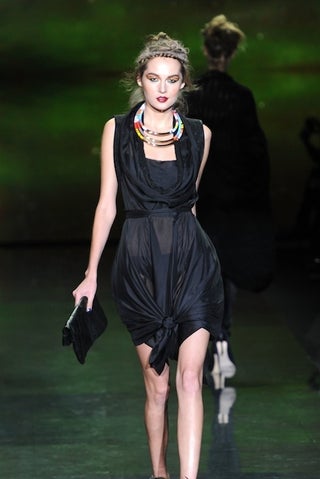 S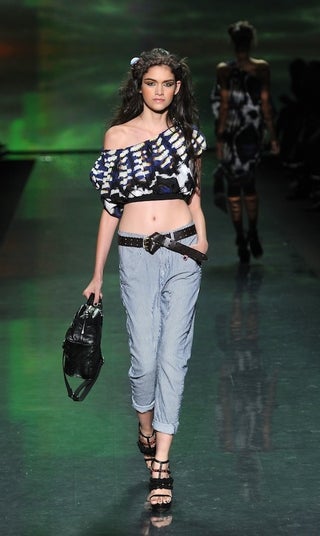 S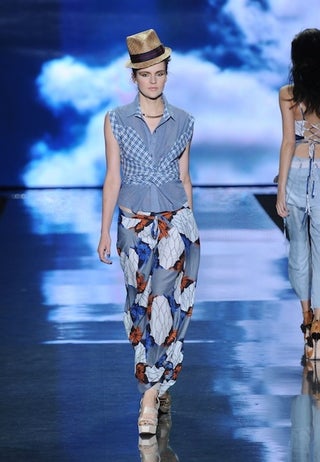 S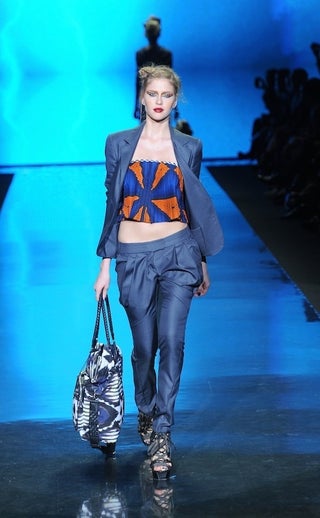 S
The hips. Just where you always wanted more fabric!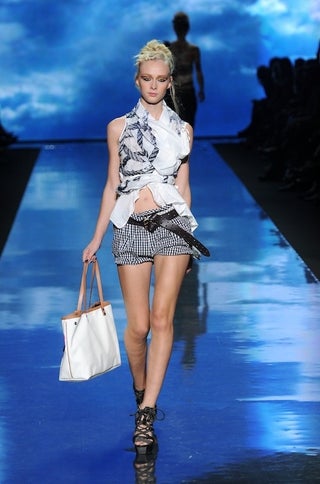 S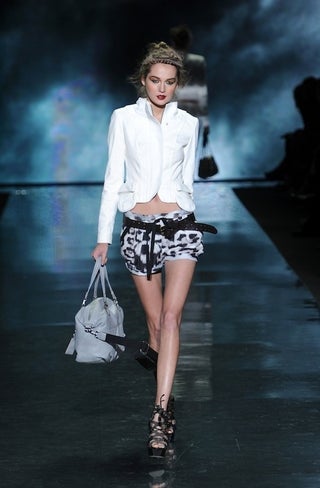 S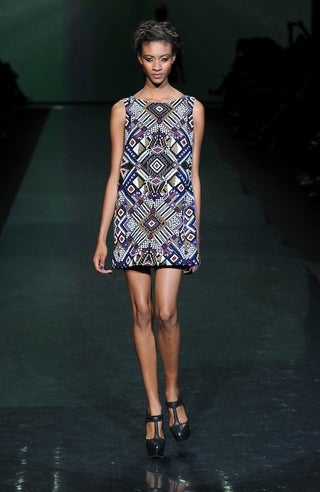 S
Love!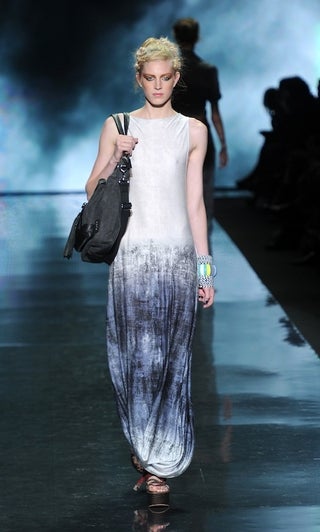 S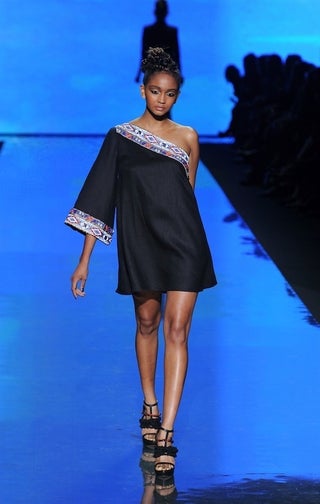 S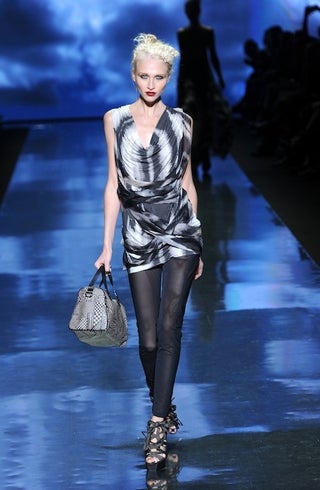 S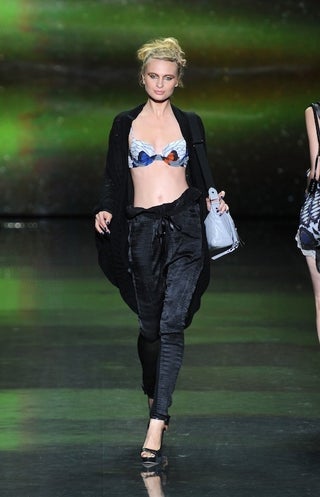 S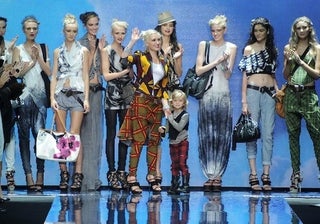 S
Kingston!
I really felt like the vibe here was: Fashion is about having fun, and borrowing from other people's closets, and mixing it all up, and not taking it too seriously. Which I love. Of course: I could write a long dissertation about Ms. Stefani's exoticization and appropriation of other cultures, and question whether the desire to draw from other cultures stems from growing up in a sunny but possibly culture-less part of Southern California. But not today.
I will say this: If you like anything here, why not also take a look at the Arise Africa Fashion Week images we posted last year — and discover some designers who actually live on the continent?
[Images via Getty.]