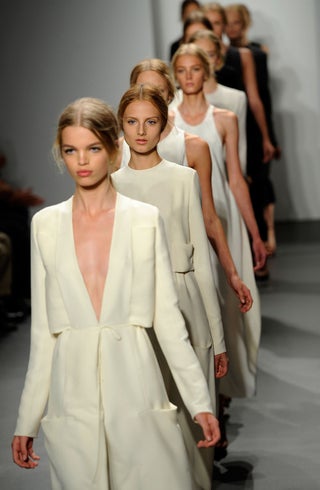 S
A Calvin Klein collection under creative director Francisco Costa's watch has a certain familiar rhythm. There are the black clothes, and the white clothes. There is the blank minimalist rigor. There is exactly the one black model.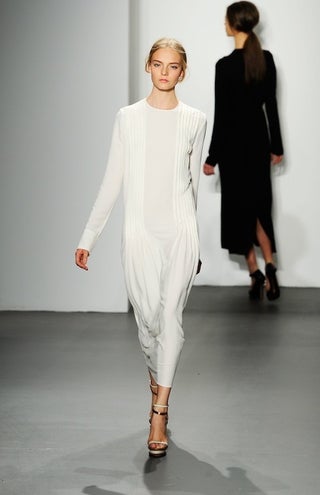 S
There are the celebrities in the front row — this season the more serious types, like Julianne Moore, were mixed in with Katie Holmes and the Australian soap opera actress Isabel Lucas.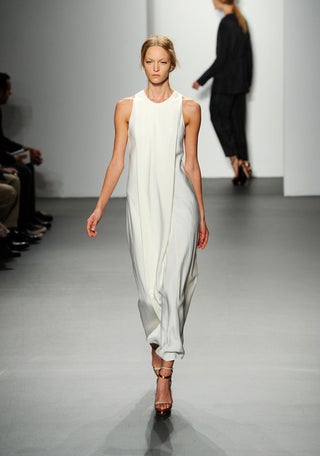 S
There's the ceremonial unveiling of the buzzed-about New Girl, the model who has nabbed the Calvin exclusive of the season, the only exclusive in New York that matters. (An "exclusive" is when a girl is booked by a brand to do a particular show, and only that show, in a given fashion week. Debuting as a Calvin exclusive has recently helped start the careers of girls including Jac Jagaciak and Karlie Kloss.)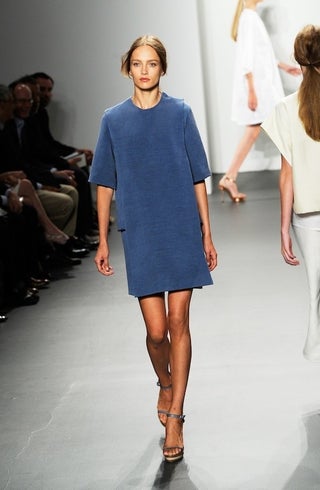 S
This season, the laurels were given to a Belgian by the name of Chavelli Inghels.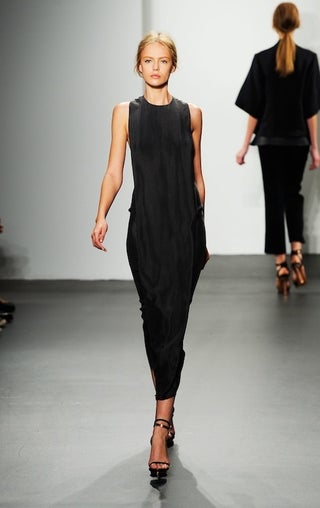 S
There are the architectural details — architectural in the sense that Costa, more than many other fashion designers, seems often to be building his clothes, marshaling and structuring the available materials into such three-dimensional shapes as suit his austere vision.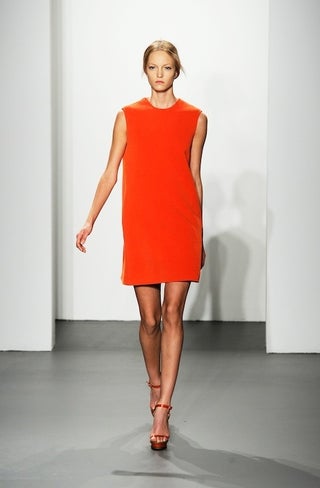 S
Of course, there are the one (or two) dresses of color, sprinkled into the minimalist neutrals like Crackerjack prizes.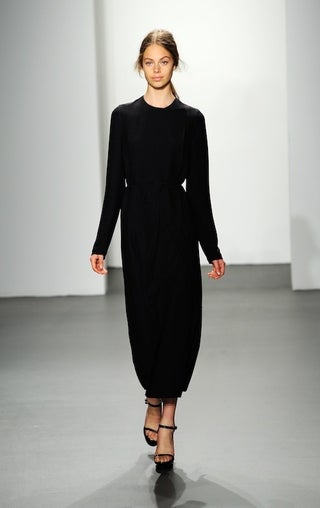 S
Yesterday's Calvin Klein collection was no exception to any of these rules, which isn't to say that it was unexceptional.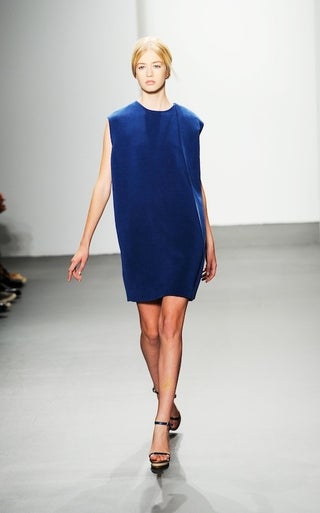 S
I liked the use of pleating — both the tiny sewn-in pleats and the looser, deeper, falling-open pleats.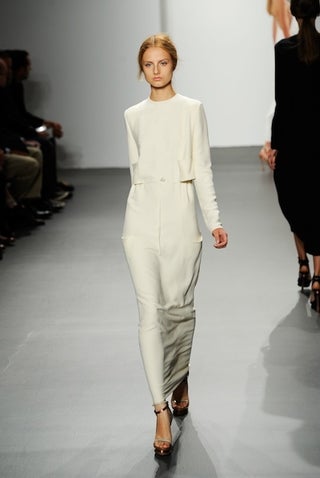 S
Most of the looks came entirely unadorned, but a few had these tiny little ribbon belts.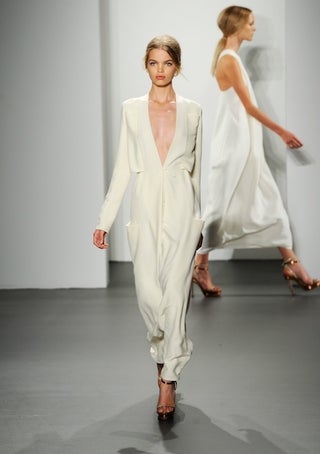 S
Costa does Calvin Klein without any frou-frou or frippery — just dresses pared back to their most basic lines. All that's really there is the silhouette and the cut.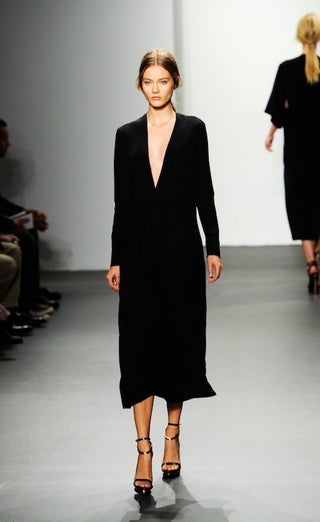 S
Because of that uncompromising plainness, these typically aren't the dresses that elicit a "wow" response from observers (although they can be very elegant). They're the outfits that please the wearer, first and foremost. Good design isn't always obvious, and some people believe it shouldn't be.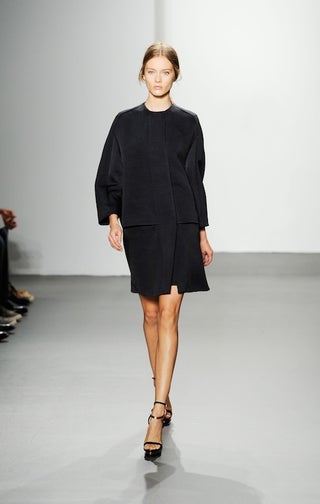 S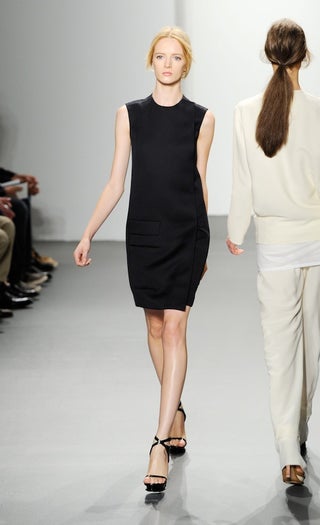 S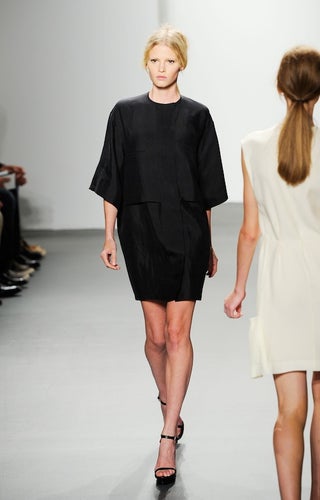 S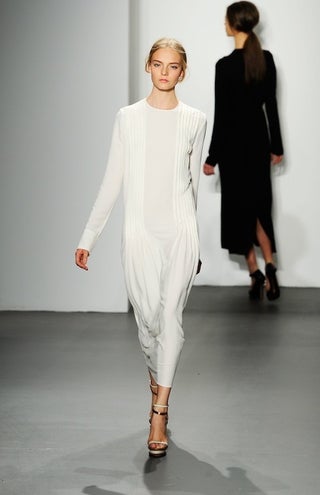 S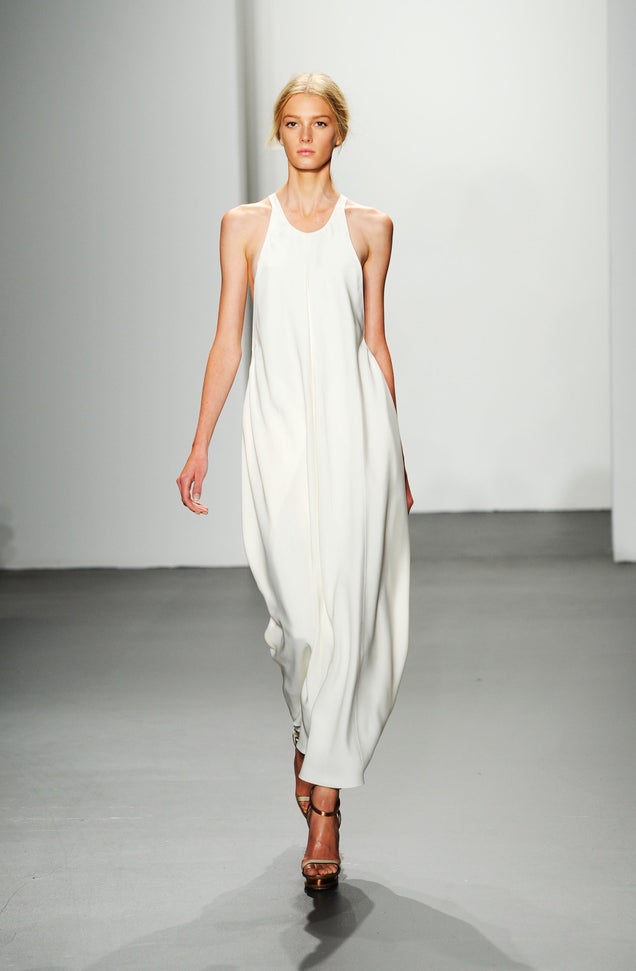 S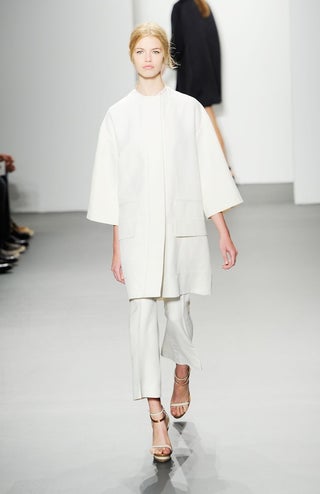 S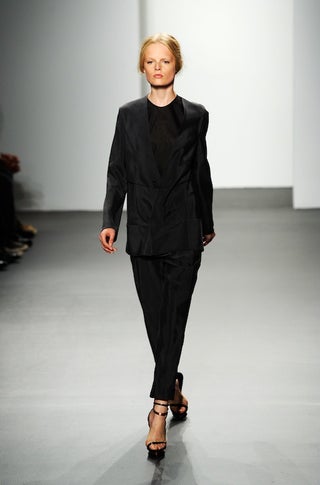 S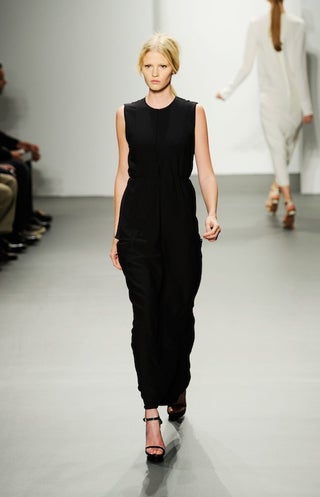 S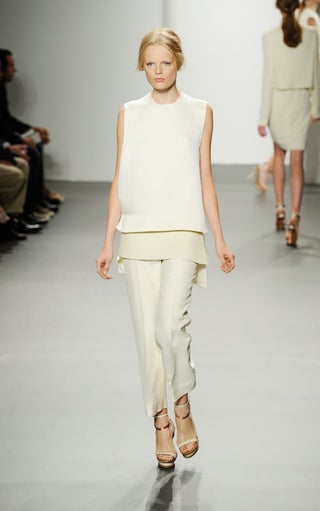 S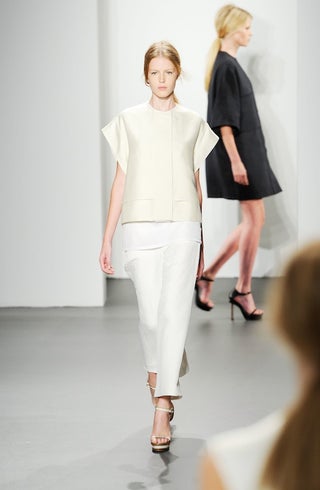 S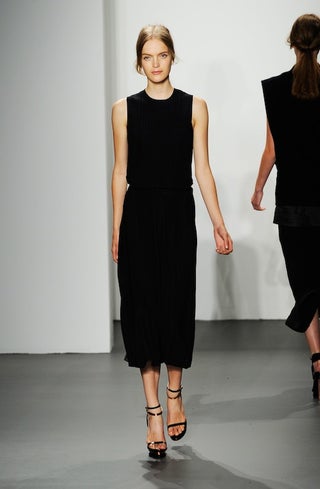 S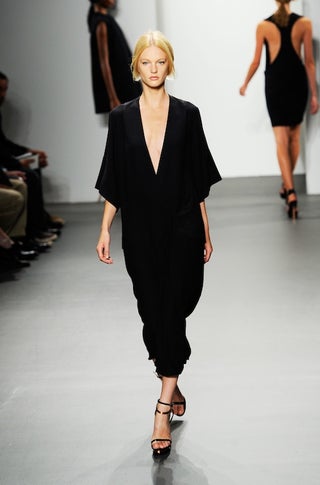 S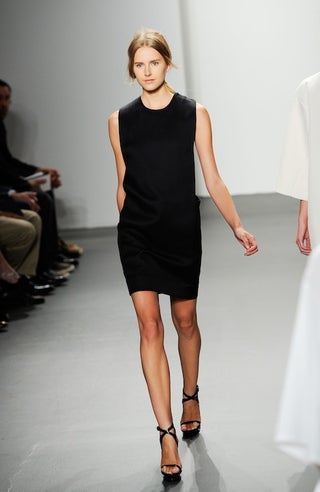 S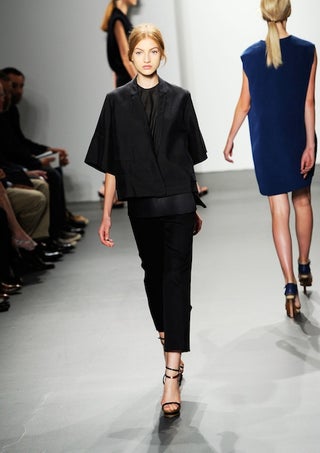 S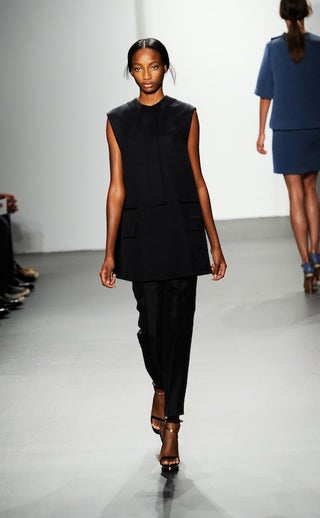 S
Shena Moulton was this year's black model. Lyndsey Scott, who this February became the first black model to ever walk Calvin Klein as an exclusive, was not in this season's show.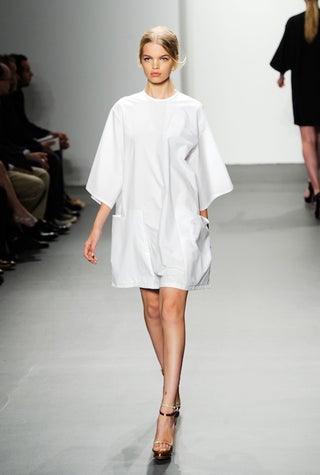 S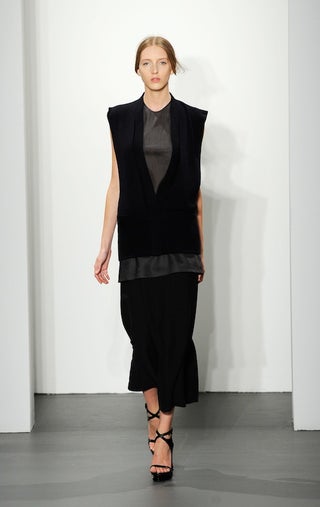 S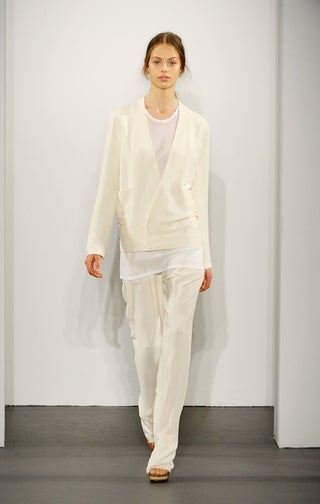 S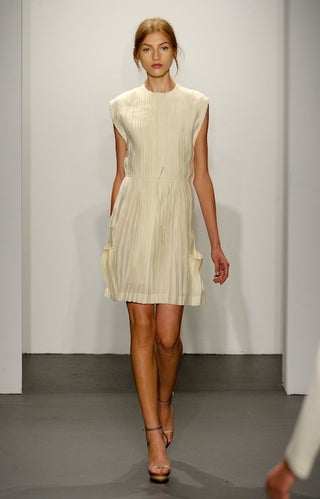 S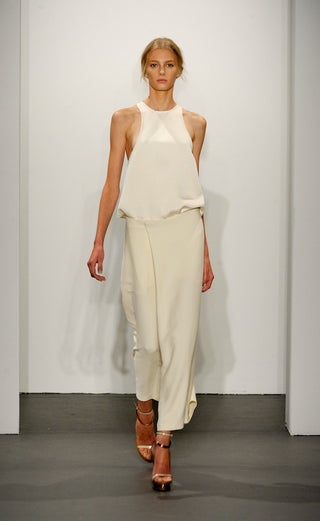 S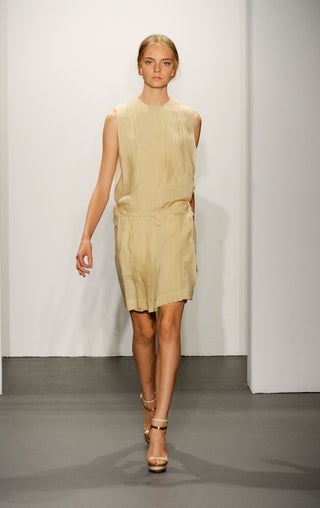 S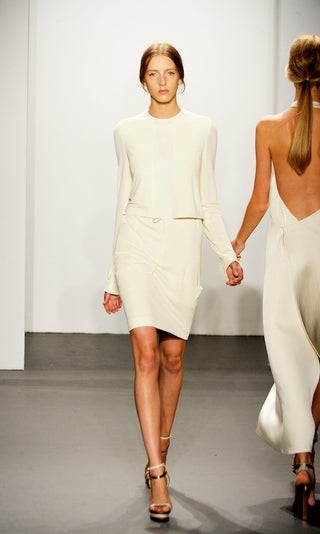 S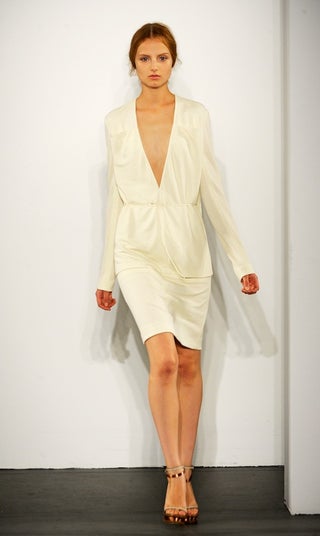 S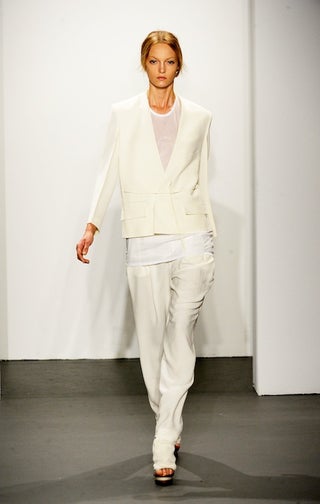 S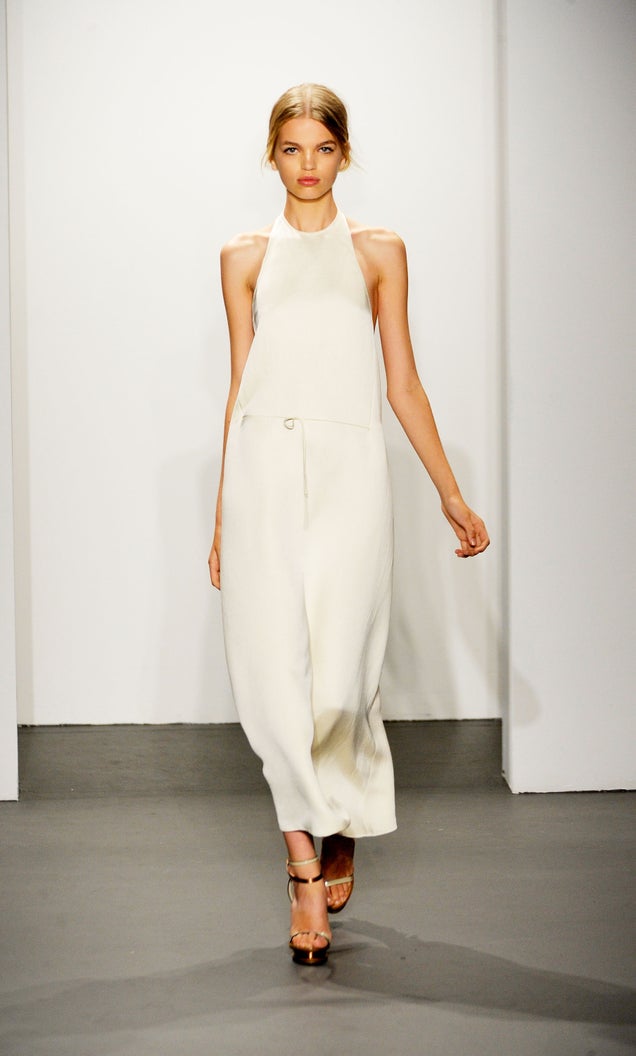 S