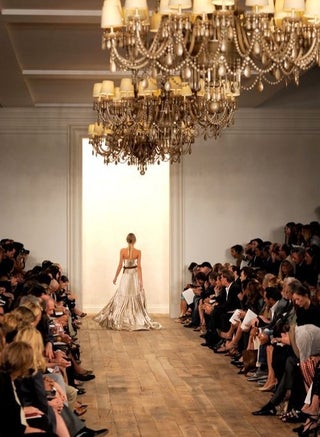 S
Ralph Lauren is obsessed with Americana, and today's spring 2011 collection was a romanticization of The West. Think wide open spaces, prairie prints, cowgirl plaids, leather, lace. Think Paul Newman on a bike in Butch Cassidy And The Sundance Kid!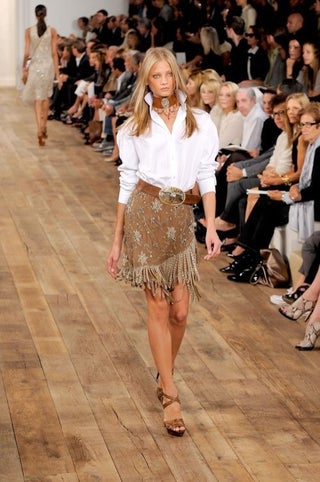 S
Saloon girl meets cowgirl.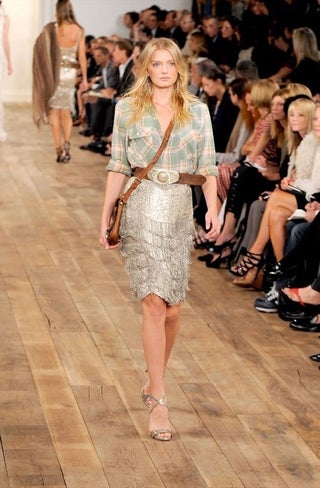 S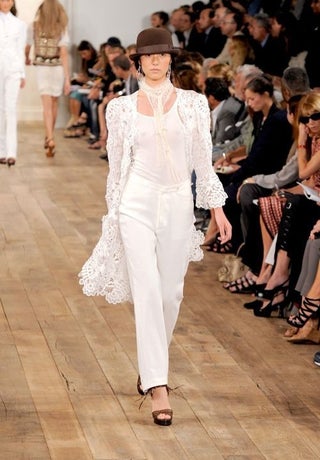 S
When times are tough, you can sew all of Grandma's doilies together and make a duster.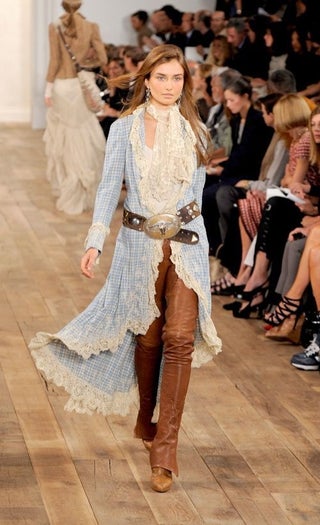 S
There was lots and lots of leather and lace.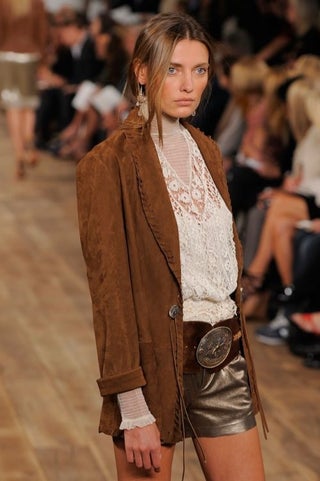 S
(Hanging at the bar outside of Taos?)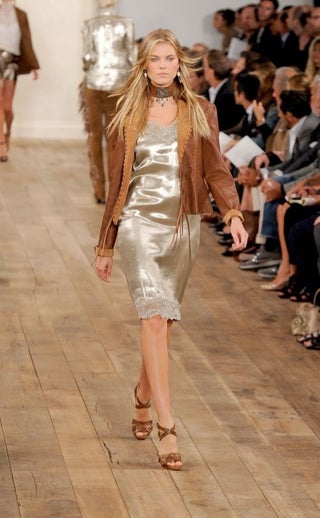 S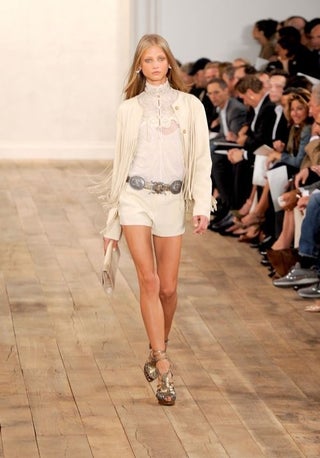 S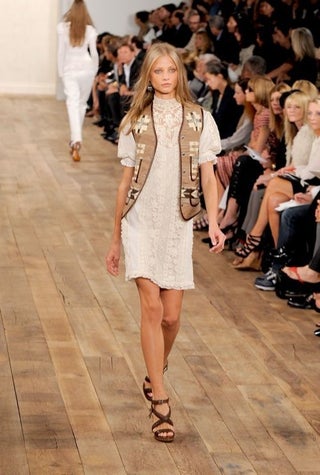 S
Lauren wasn't just influenced by the West, but by the Southwest: This vest seems Navajo-blanket-esque.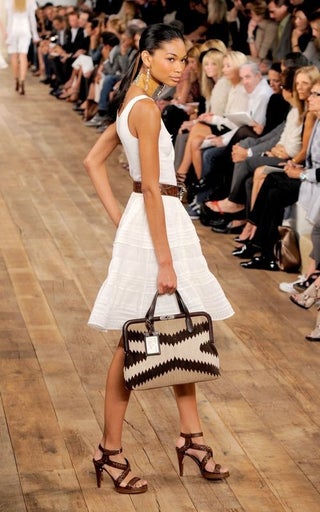 S
As is this bag.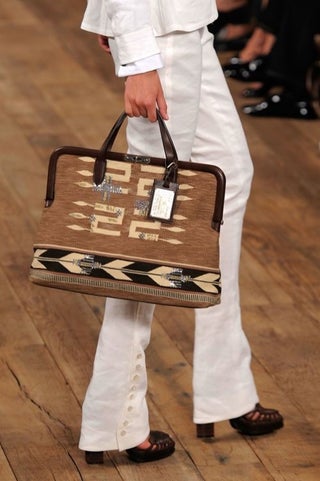 S
And this one.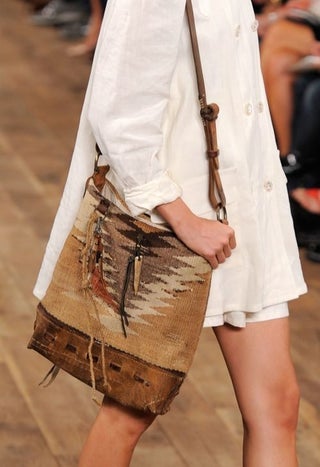 S
How much do you think this faux-vintage cultural appropriation costs?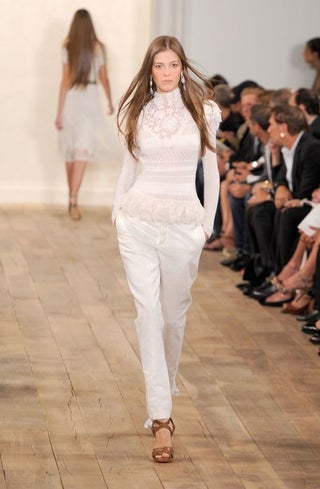 S
In case you haven't figured it out by now, white is going to be big for spring 2011.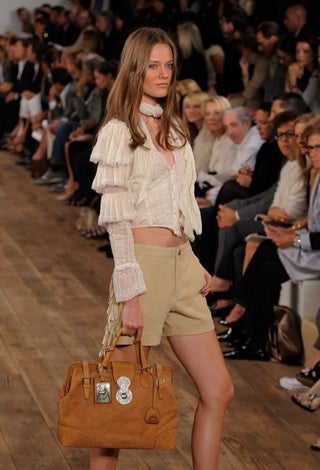 S
The ruffles on the blouse are dumb, but the bag! Swooning over the doctor's bag. I am robbing this lady's stagecoach.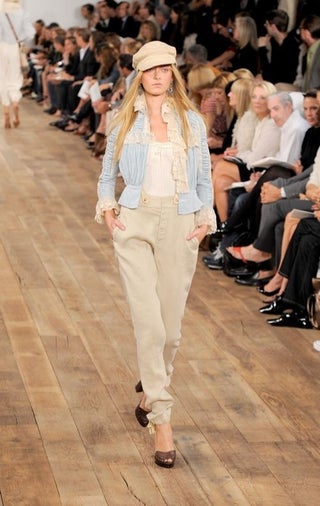 S
This is not my style, and I would never wear it even if I could afford it, but I do like the idea of pairing soft with rugged; workman's pants with lace.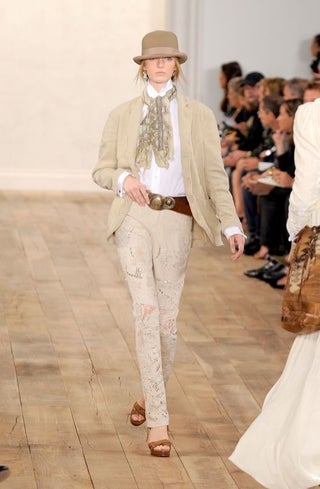 S
I also like the idea of ladies rocking menswear.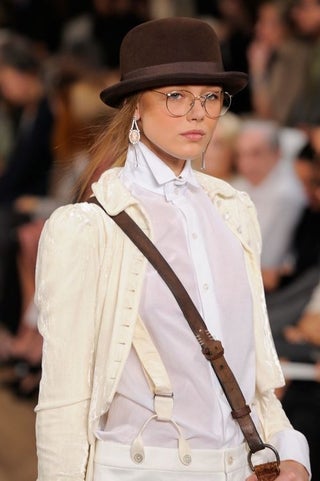 S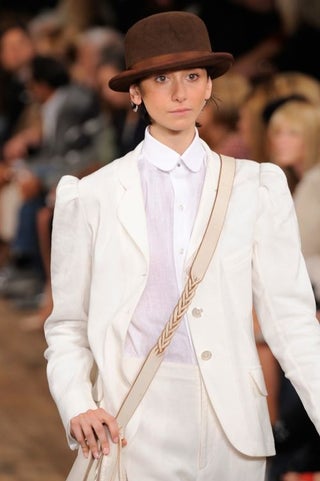 S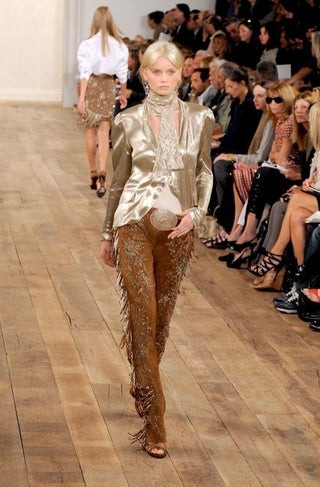 S
The very literal Western stuff - fringed pants, whip-stitched leather — seems kind of hokey.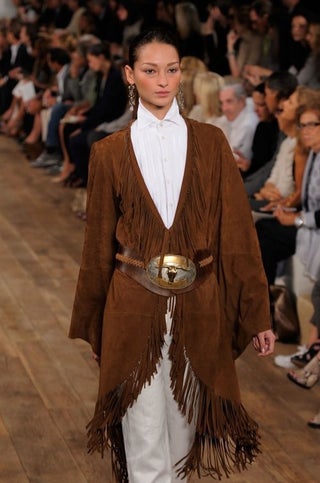 S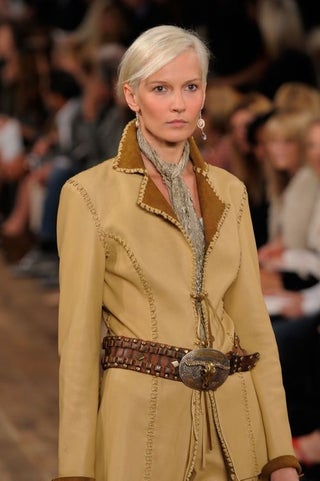 S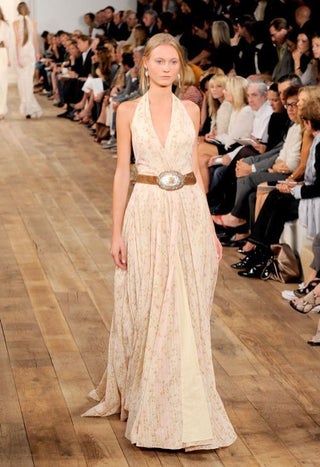 S
But Ralph Lauren knows a thing or two about pretty gowns. And in that respect, he did not fail. This is dreamy.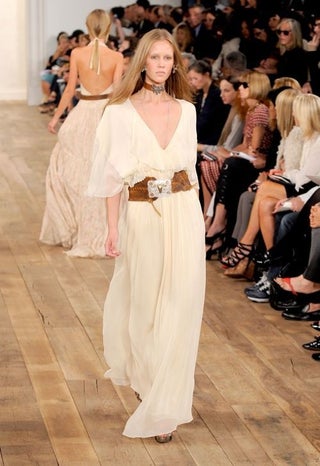 S
Romantic.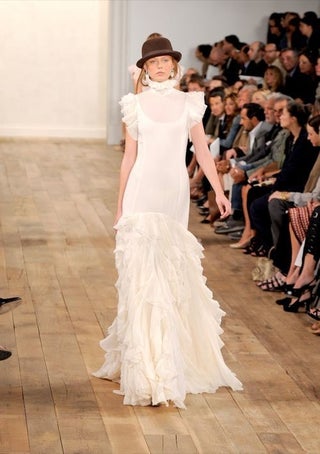 S
Fluttery.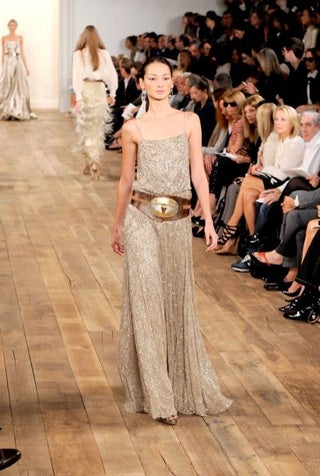 S
Dazzling.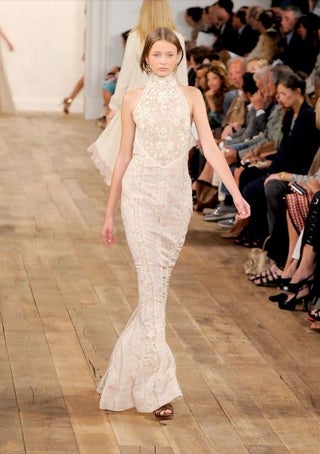 S
Heavenly.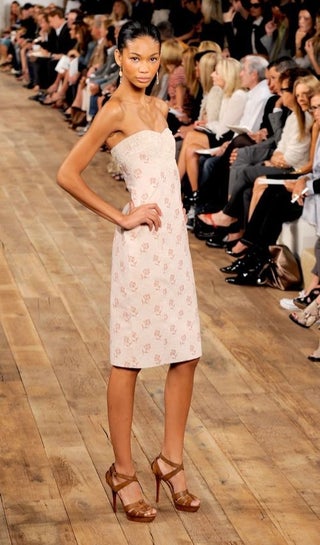 S
Lovely.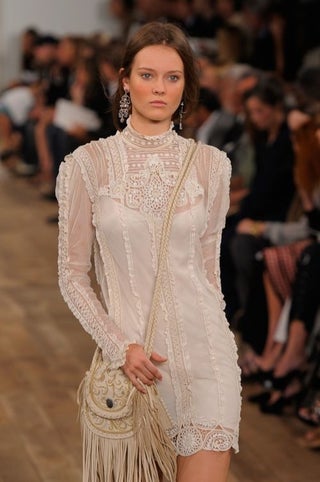 S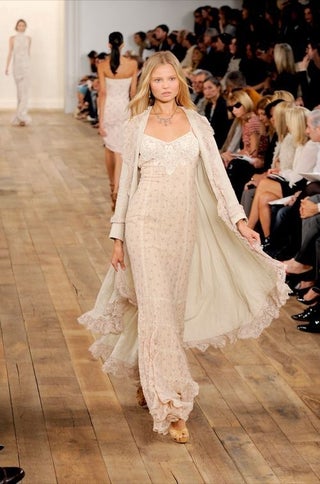 S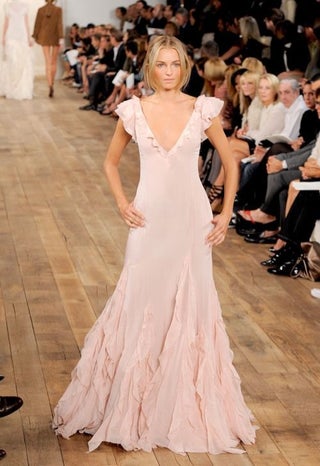 S
GORGEOUS. My word.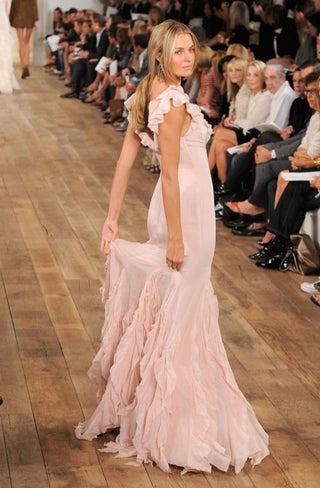 S
!!!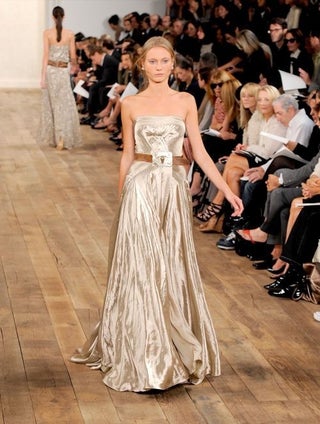 S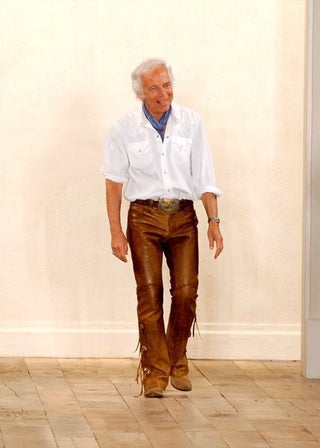 S
The man buys into his own ideas of "America," that's for sure.
[Images via Getty.]