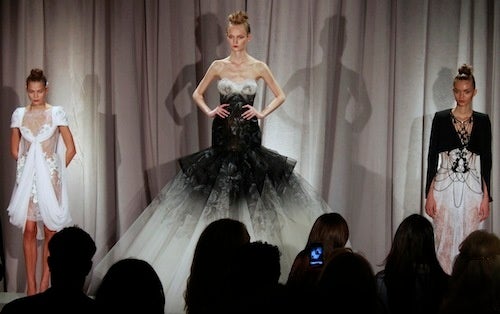 S
Even by their own, usual over-the-top standards, Marchesa's "oriental travel"-inspired show was over-the-top. The red-carpet stalwart had sumptuous gowns for literally any A-list star you can think of: half the fun is pairing the star to the Marchesa.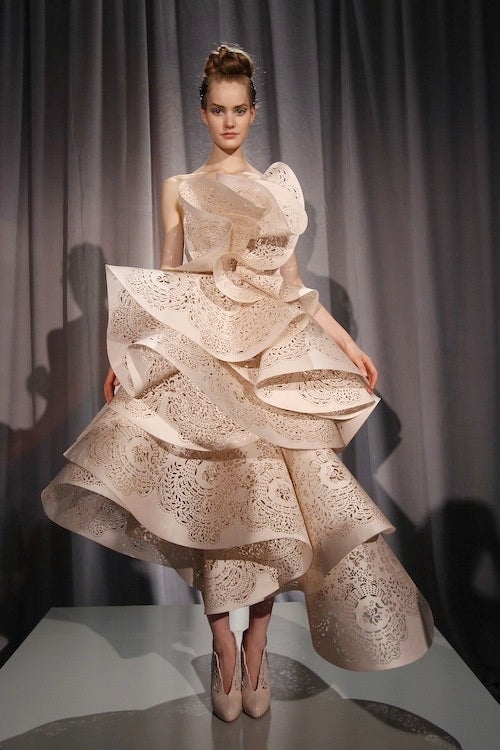 S
Let's play! Drew Barrymore?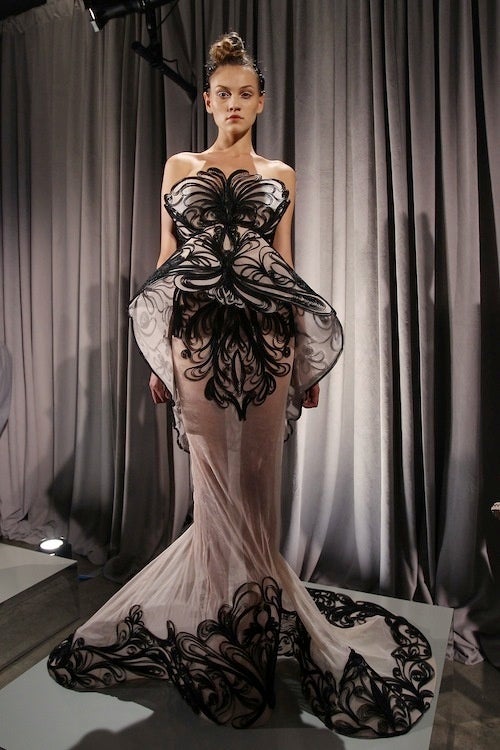 S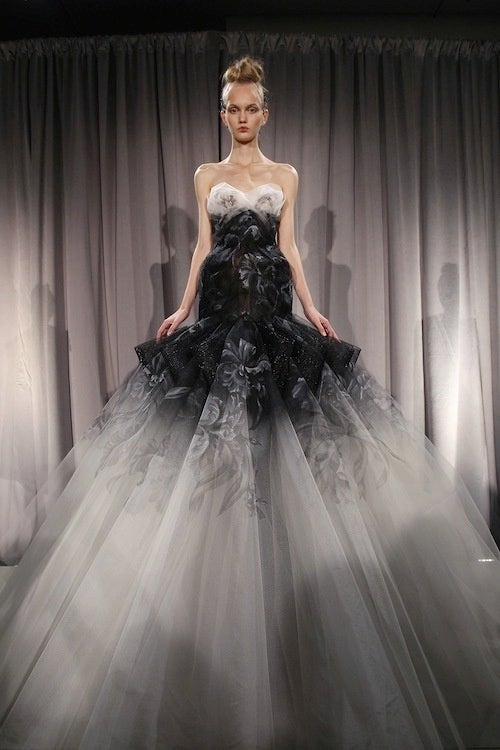 S
Totally Anne Hathaway.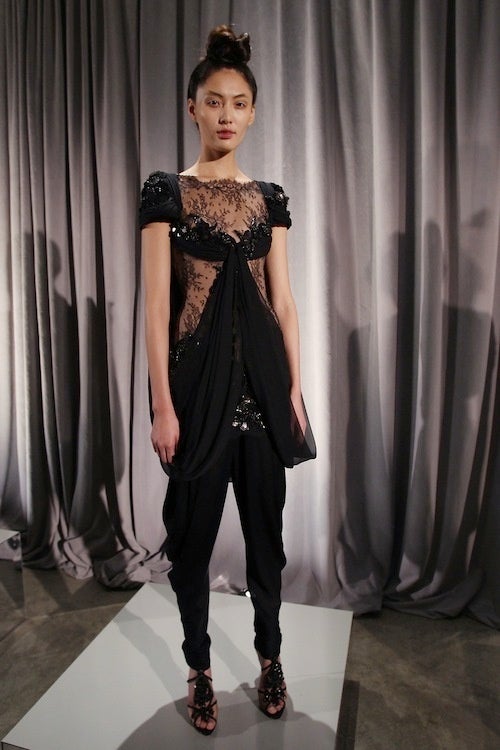 S
Well, maybe Bai Ling.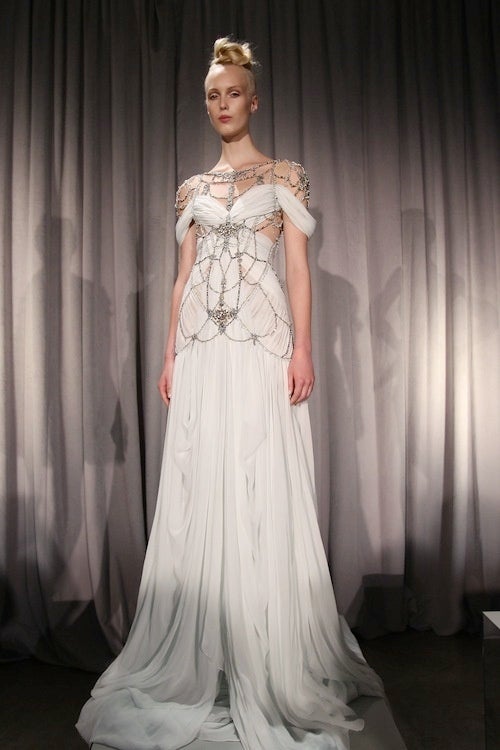 S
Georgina Chapman herself seems to go in for the most Brother's Grimm of her creations.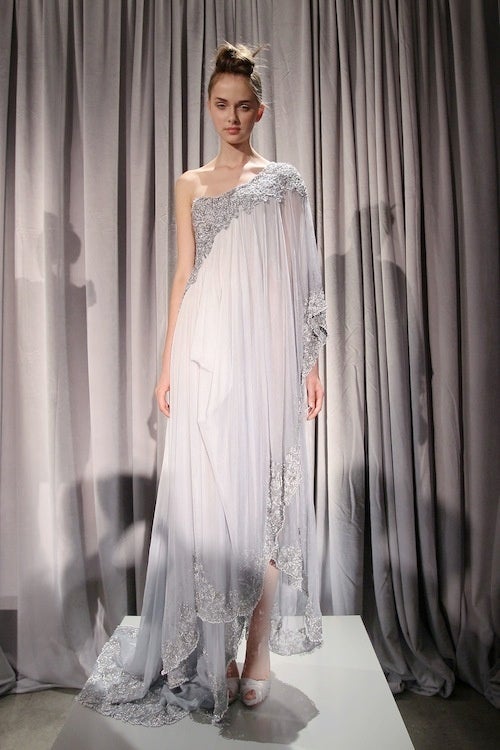 S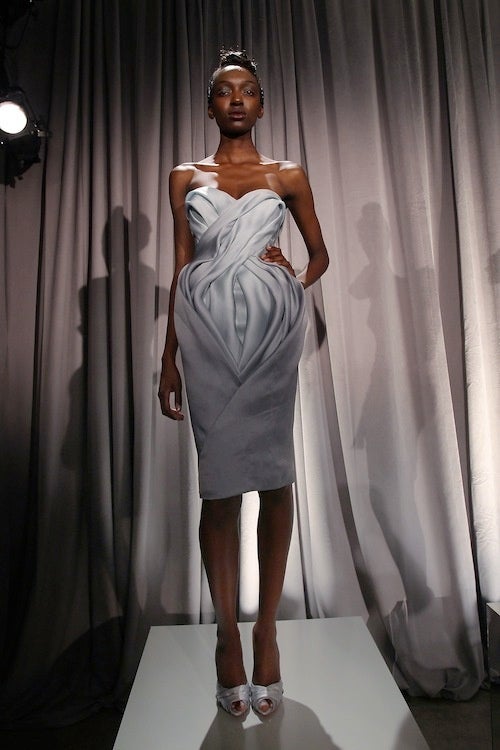 S
Who's not afraid of the Georgia O'Keefes?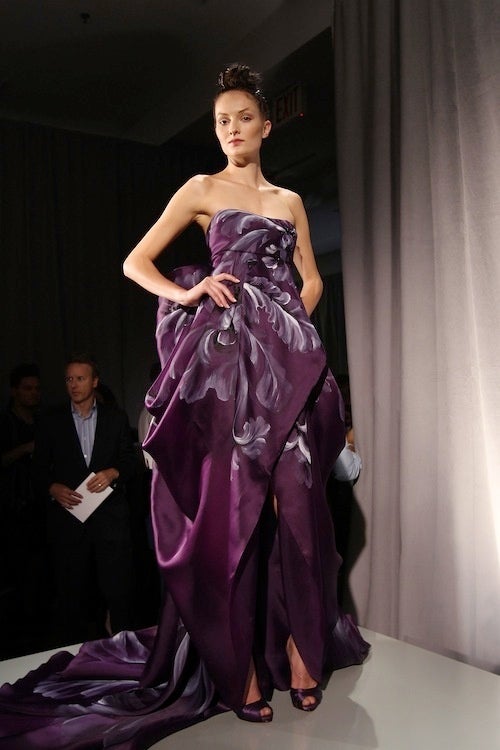 S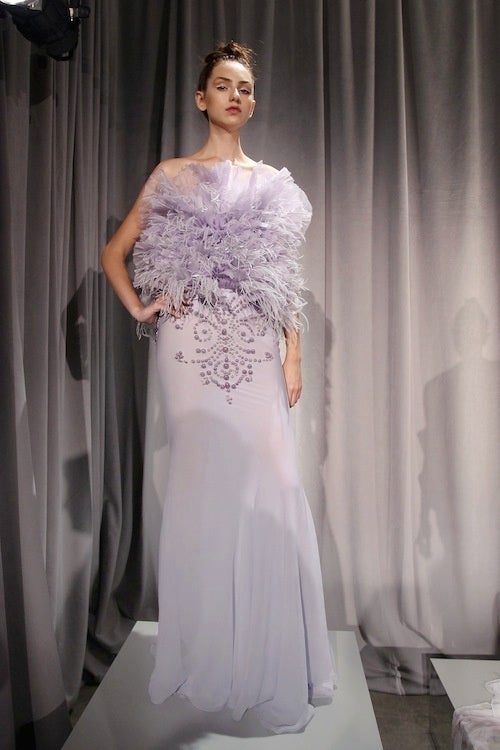 S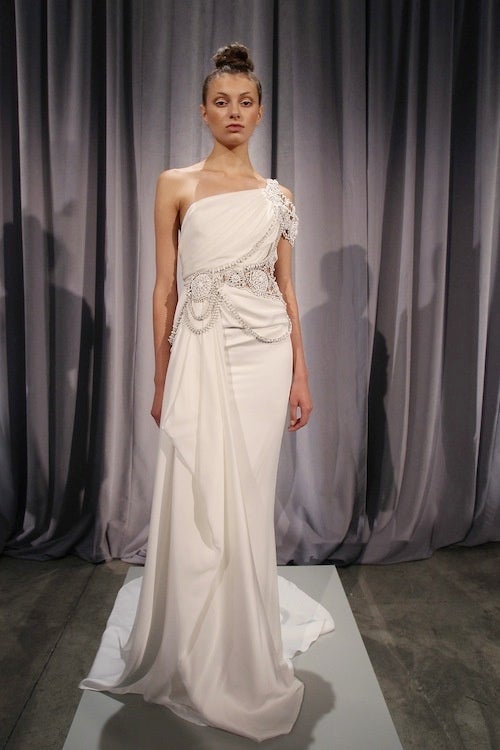 S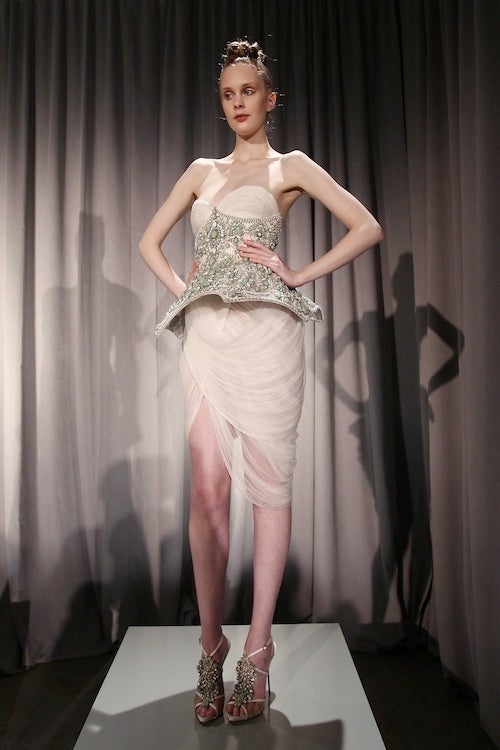 S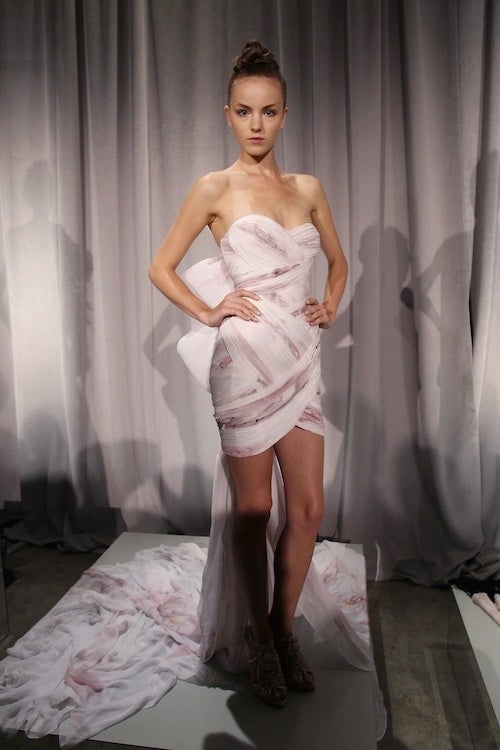 S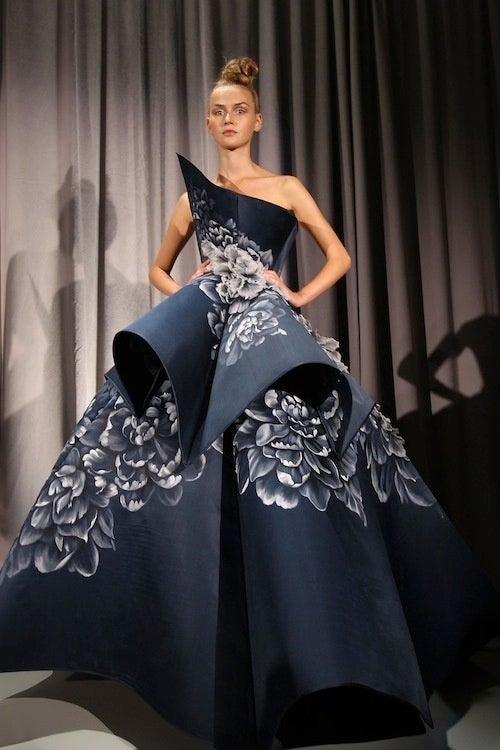 S
Please let us see this at the Oscars! January Jones? Anyone?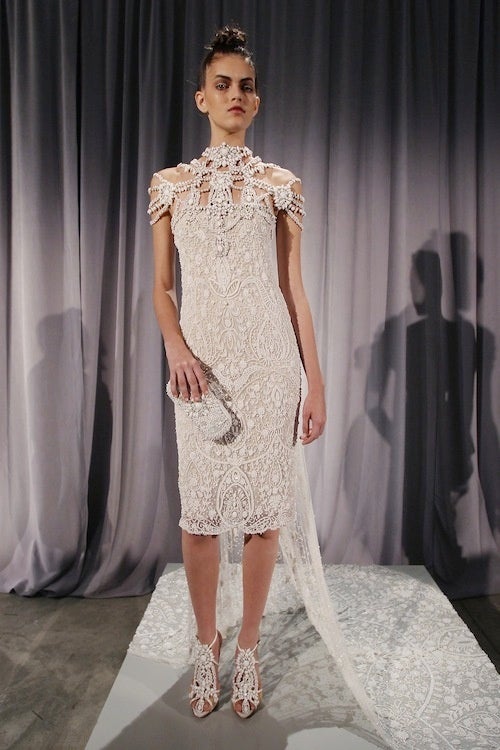 S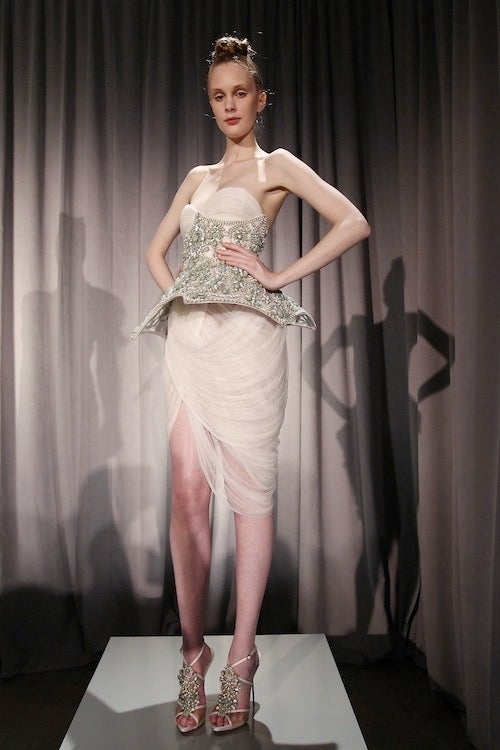 S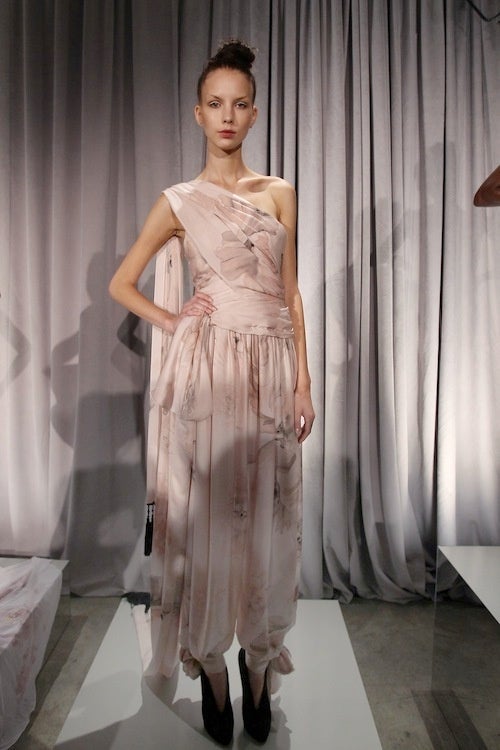 S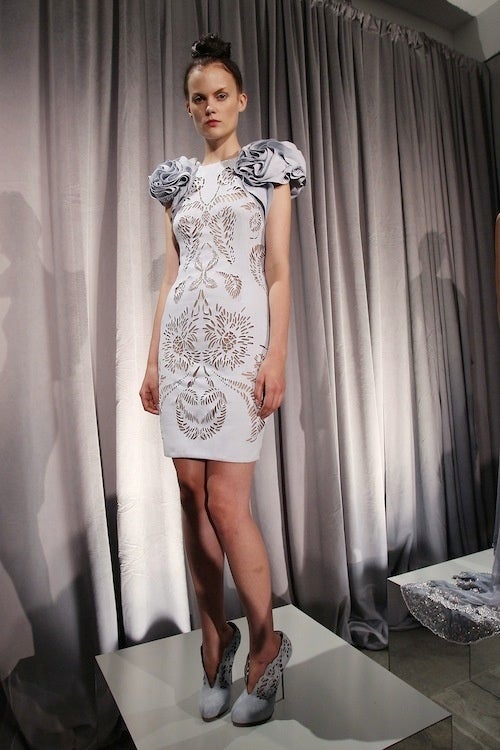 S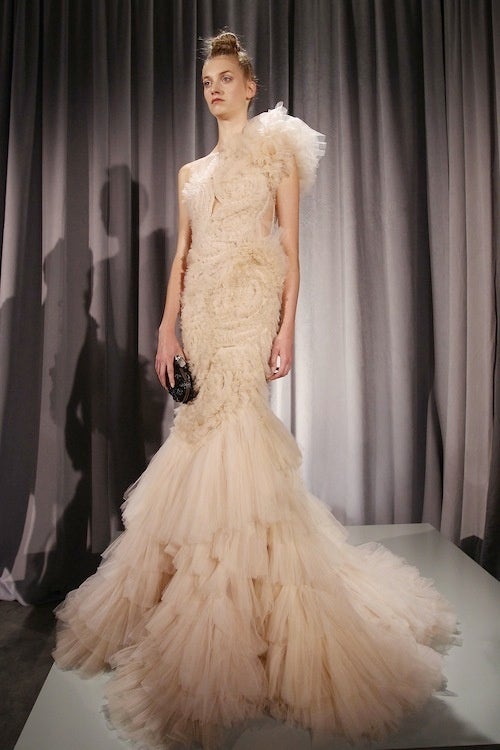 S
And maybe I'm typecasting, but can't you see this on Elisabeth Moss?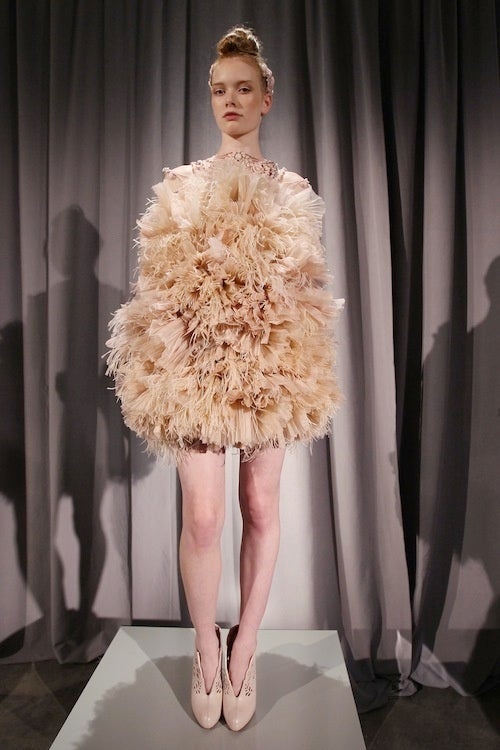 S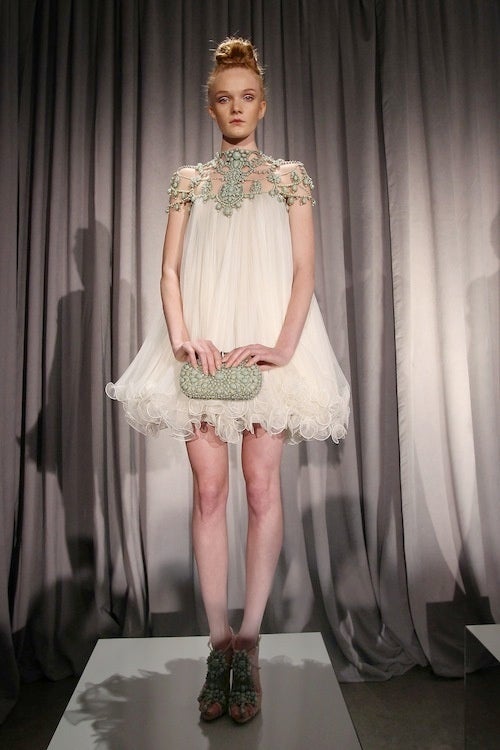 S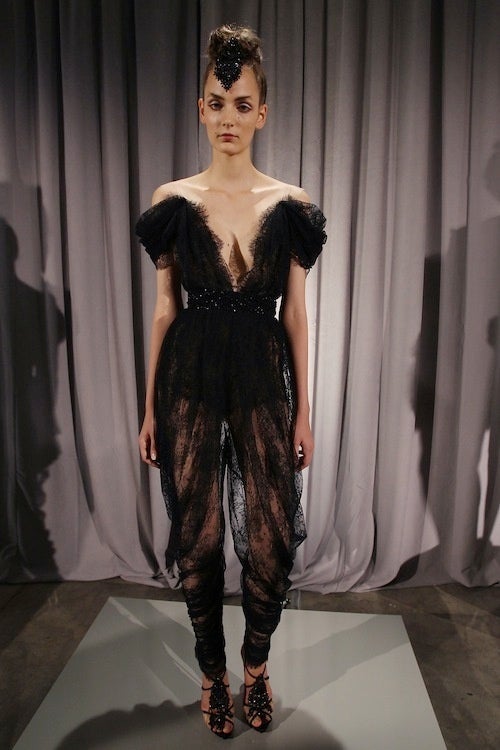 S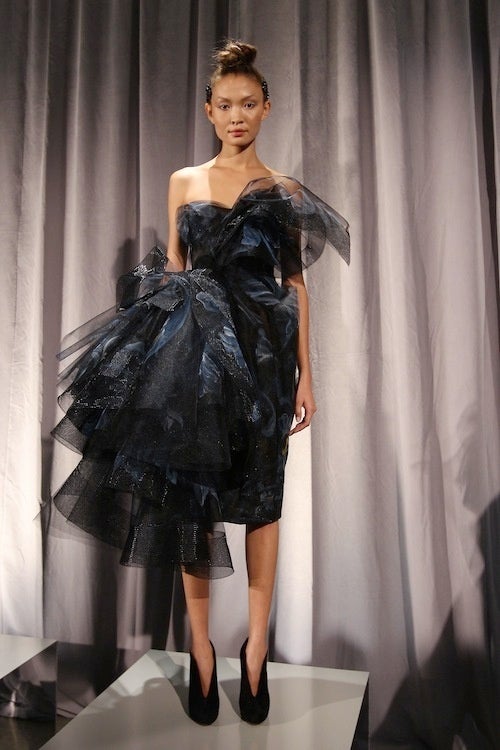 S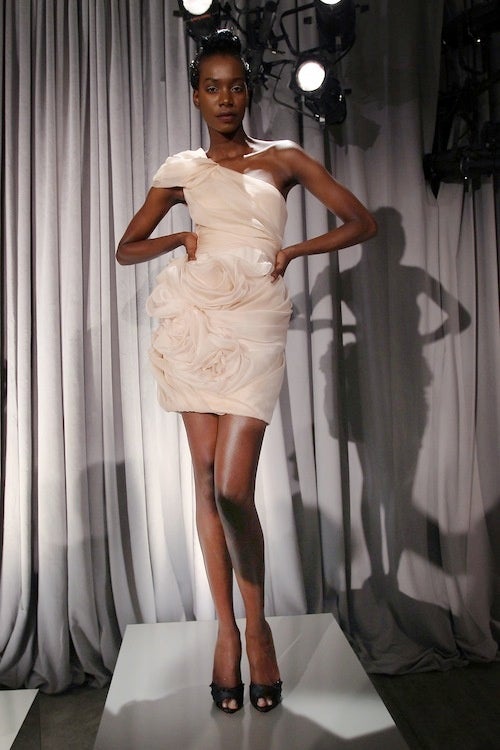 S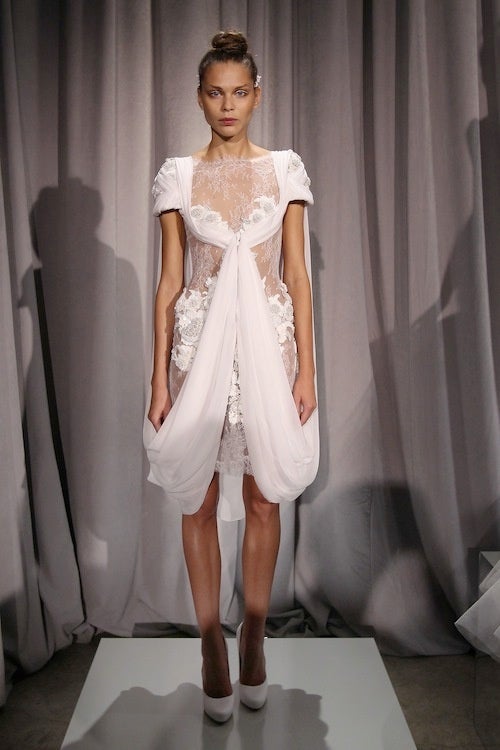 S
This is where stylists really become a problem.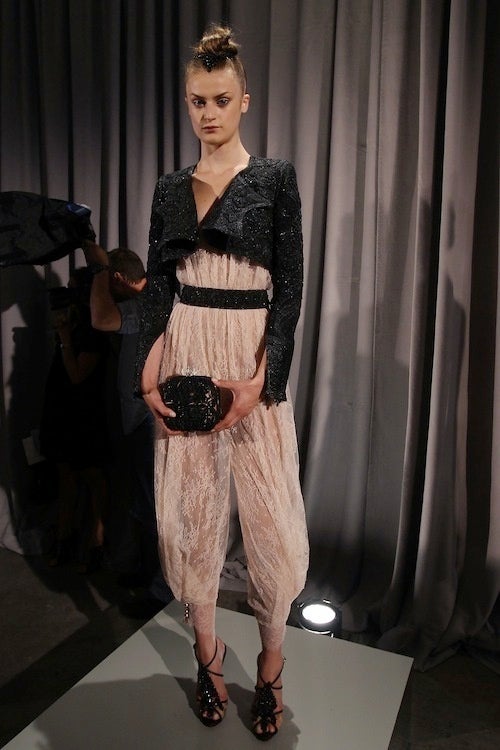 S
Thank God Chloe Sevigny does not use one and could, conceivably, wear something like this.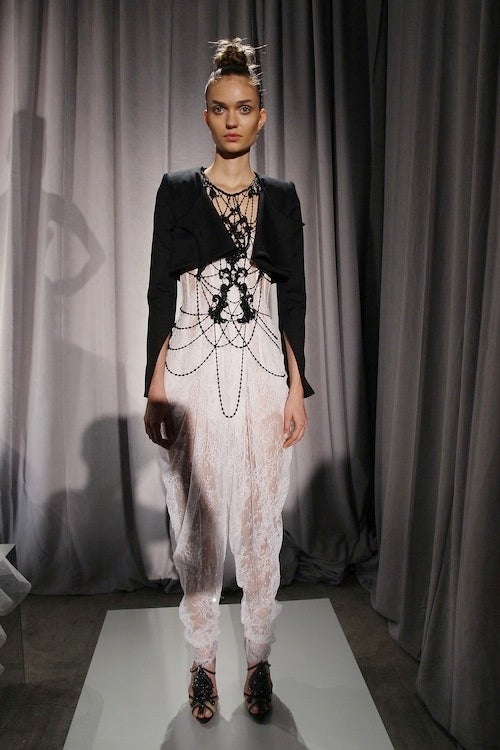 S