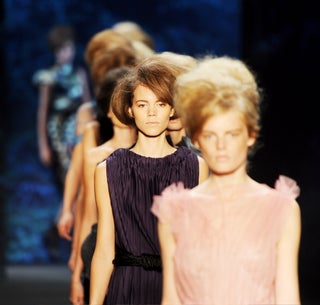 S
Vera Wang's spring collection was unusually dark. Models dressed mostly in black and gray walked a gray carpeted runway, and even the occasional colors — puce, blush pink, chartreuse, formica yellow, crimson — seemed somber. Still, the show was beautiful.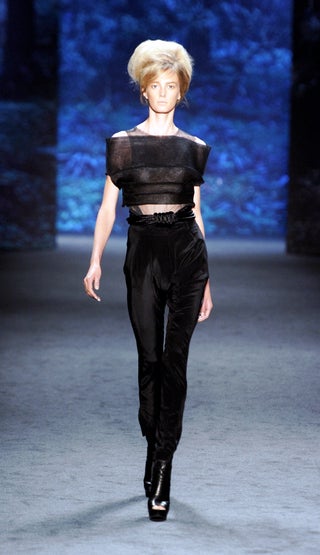 S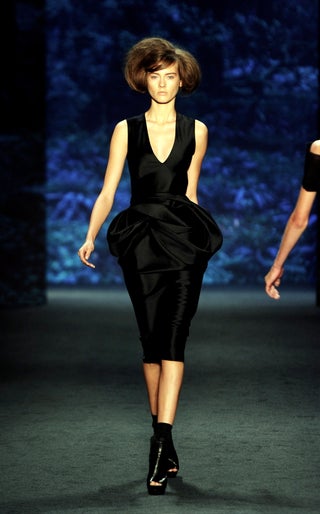 S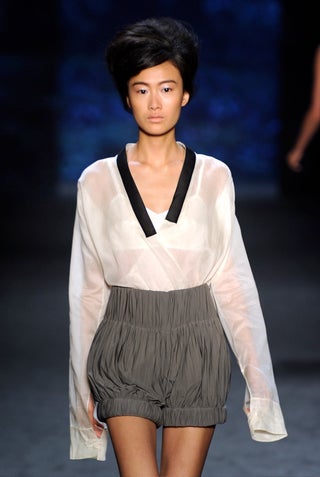 S
There was a repeated emphasis on this loosely kimono-inspired wrap top shape.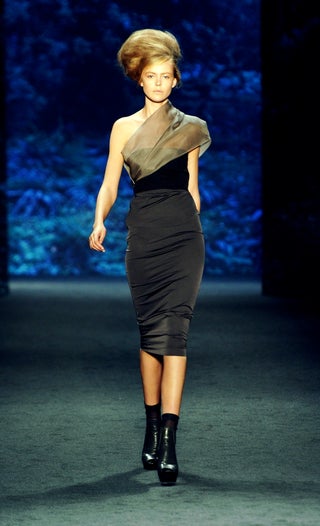 S
And many looks incorporated layers of sheer fabrics, which gave some interesting variety to the textures on display.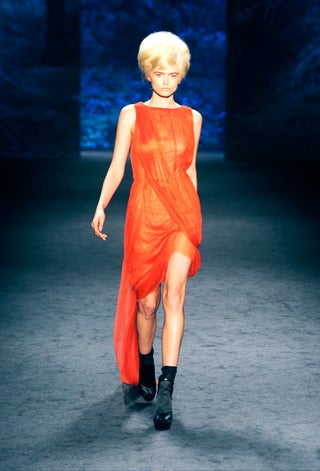 S
The dresses done in hand-ruched silk tulle, with their asymmetry and their long, trailing tendrils of tulle, were gorgeous in a kind of undone Tim Burton way.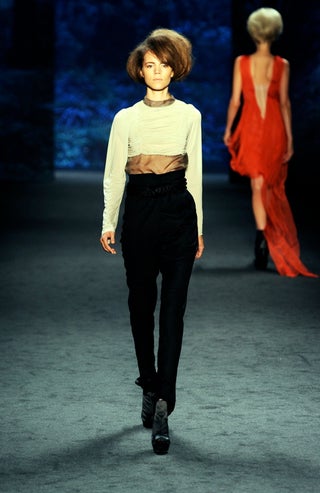 S
Sometimes, though, the layering of contrasting textures didn't quite come off.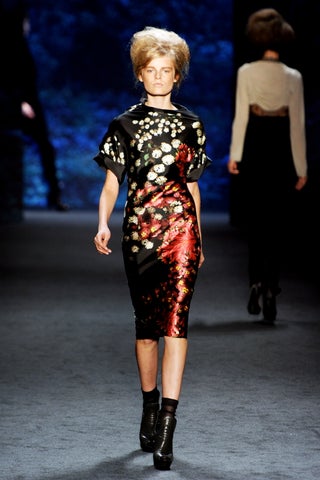 S
The Japanese influence continued with the incorporation of this floral printed silk fabric.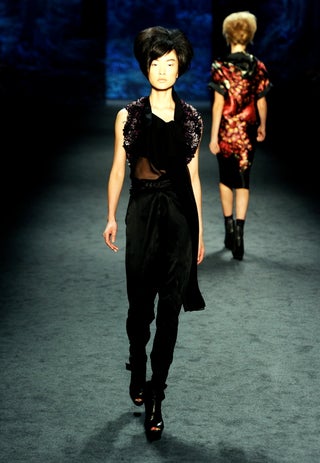 S
And the sequined flowers on this bolero are apparently chrysanthemums.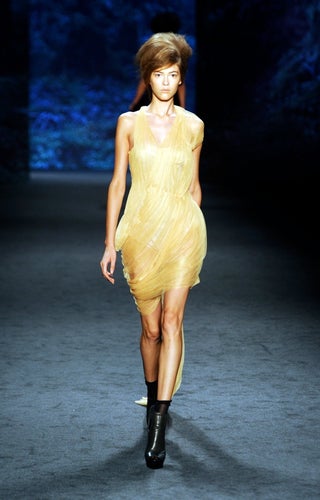 S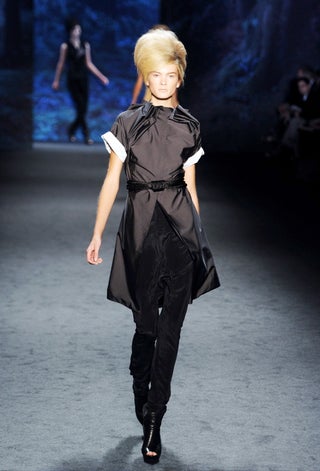 S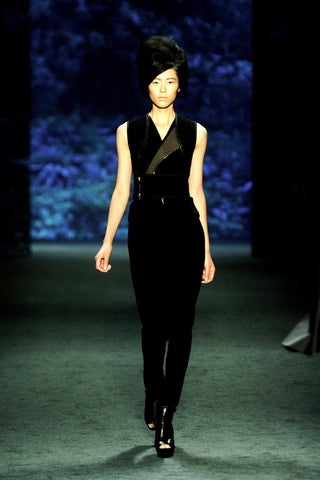 S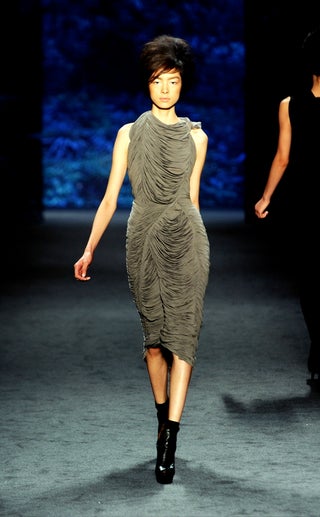 S
There were also some garments made of softly shredded and gathered jersey. Prabal Gurung worked along some similar lines for his spring collection, too.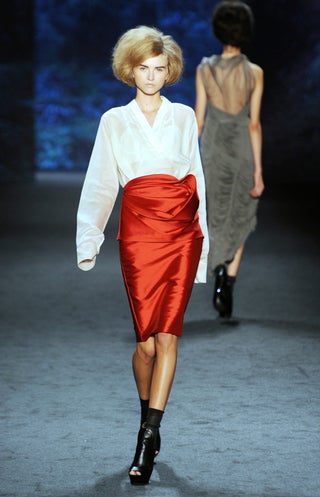 S
It's hard to see in front-on pictures, but most of the skirts had these 3-D projections of folded fabric that swooped out from the waist. They looked a little like pouches.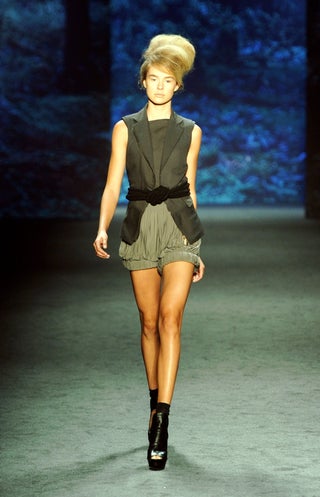 S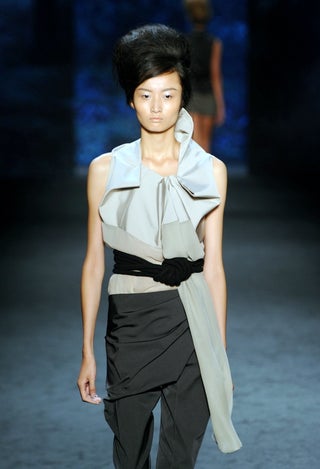 S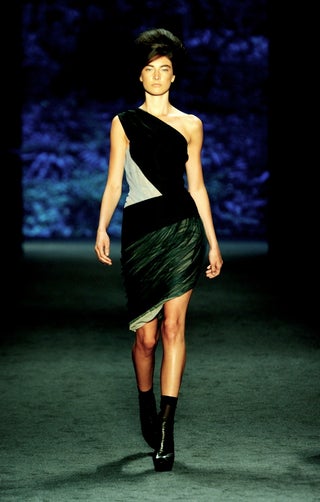 S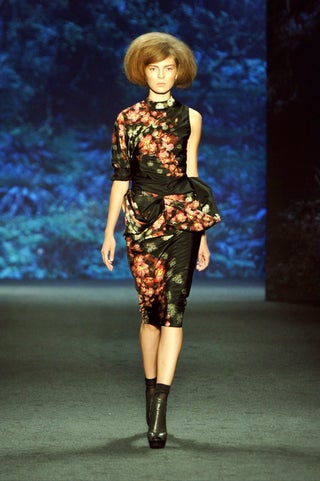 S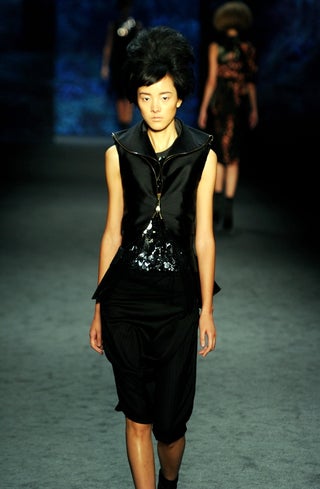 S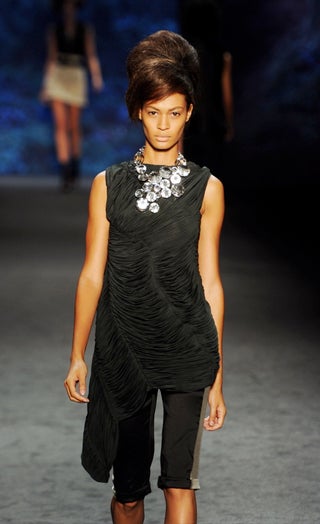 S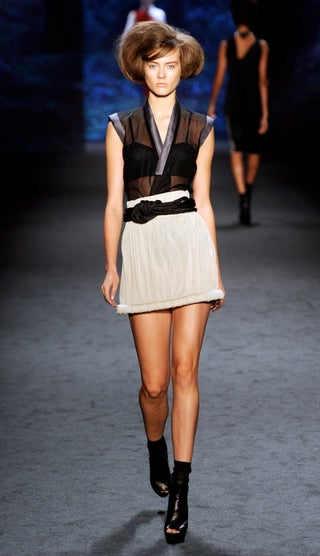 S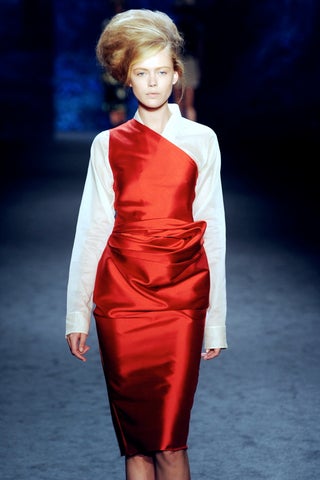 S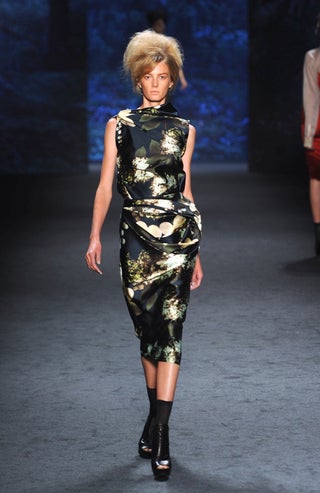 S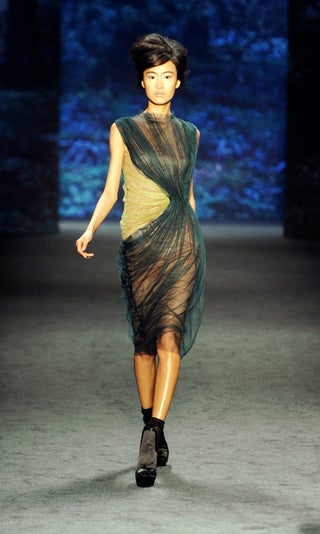 S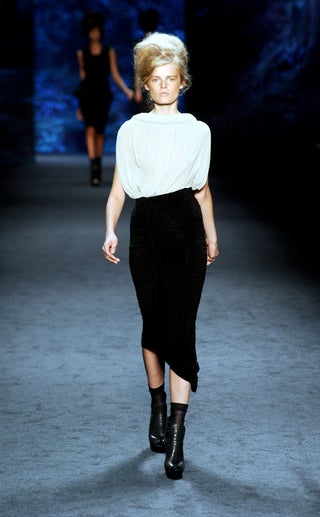 S
A lot of the collection had thickly rolled, gathered edges. The added weight made the tube-like hems swing as the models walked.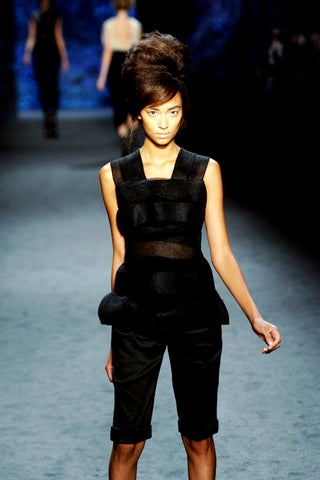 S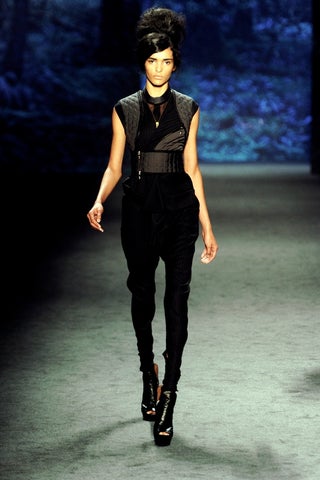 S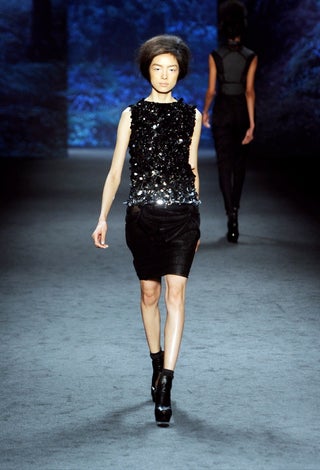 S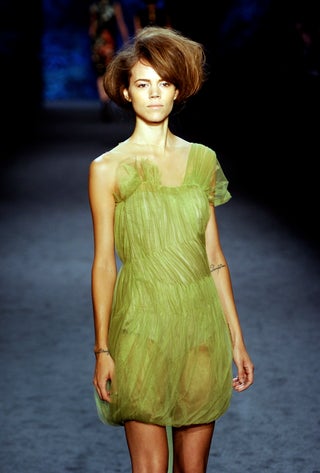 S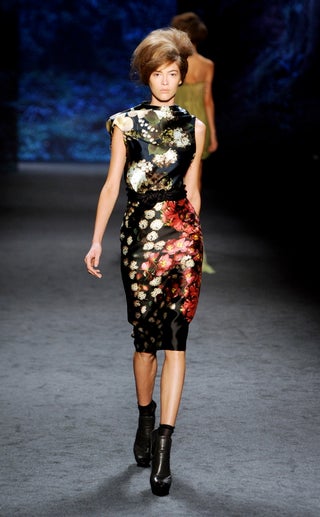 S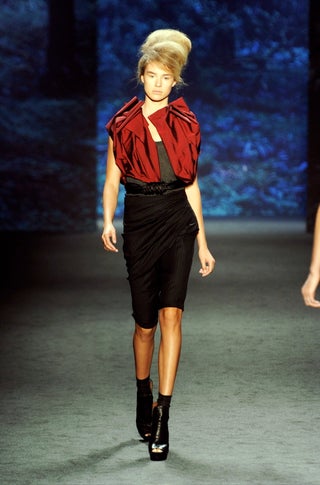 S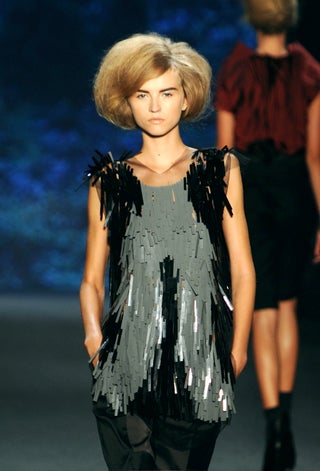 S
Maybe it was just me, but I saw this plastic fringed tunic and thought, 'Prada FW 07.'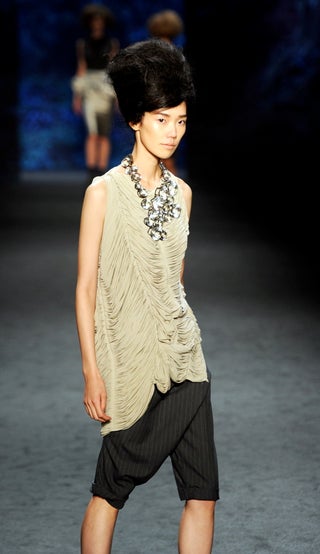 S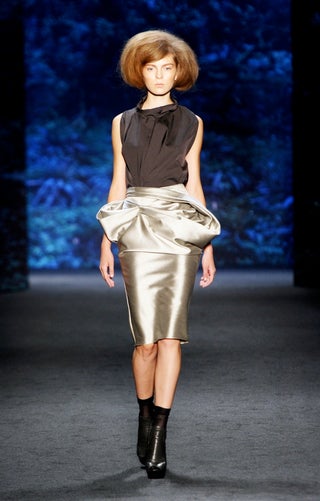 S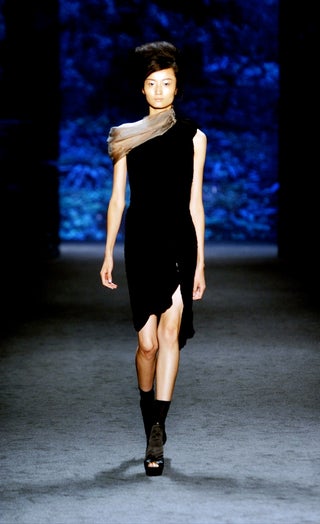 S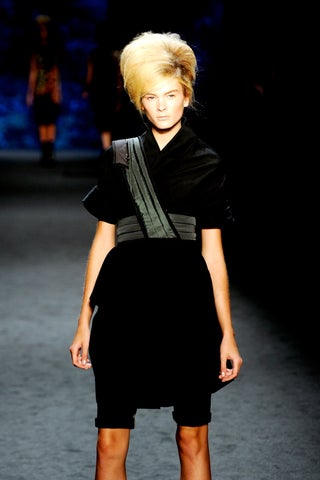 S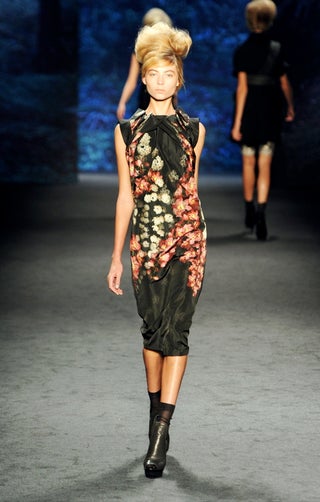 S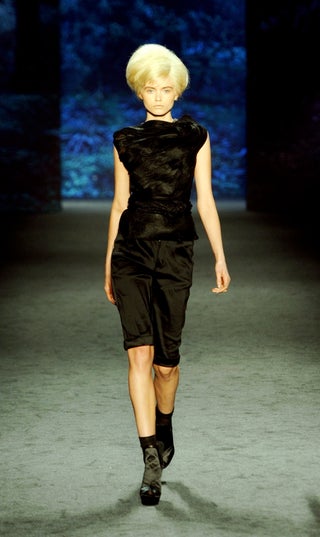 S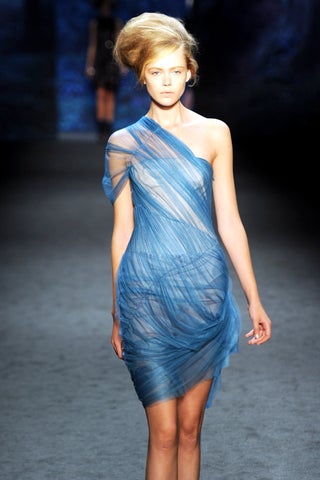 S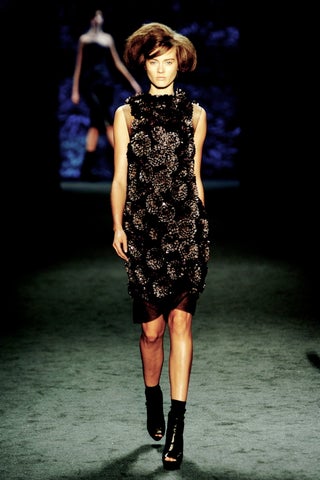 S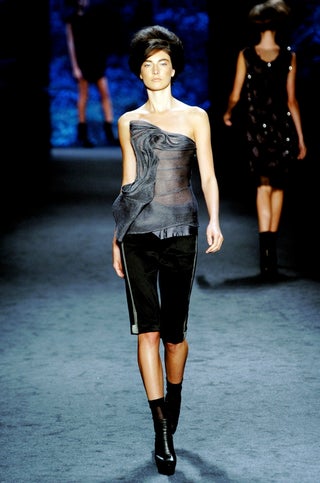 S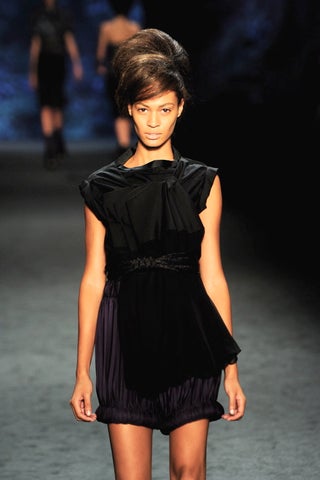 S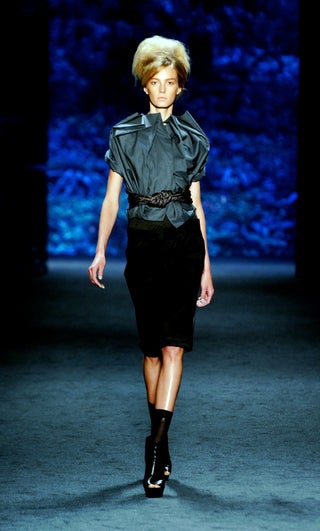 S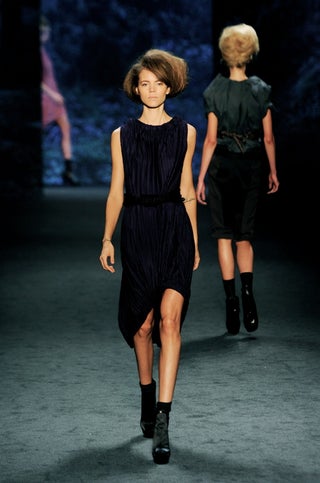 S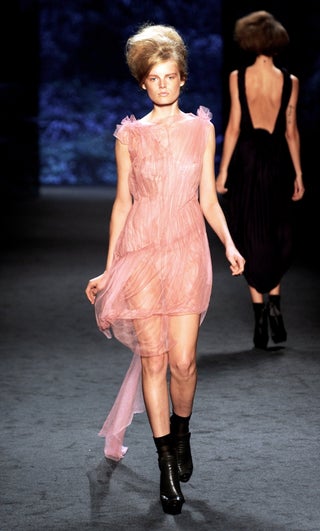 S
This pink dress closed the show. Vera Wang seems to be pushing us all towards a dark, refined glamor for spring. Who wants to follow her?