An insightful lesson, in eight steps.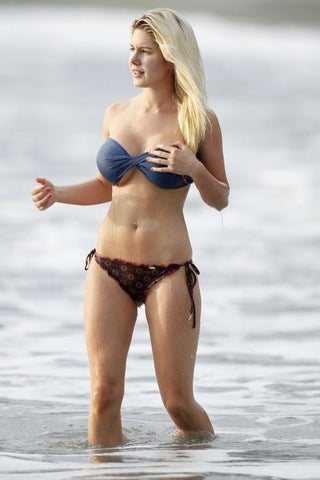 S
Step One: Feign innocence.
"I am just admiring this beautiful ocean."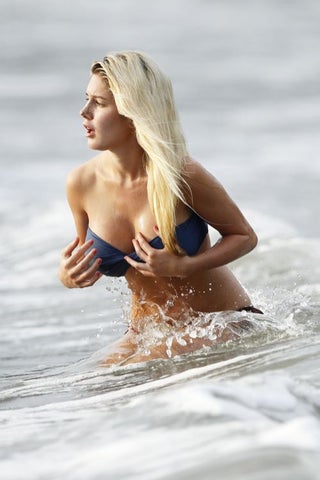 S
Step Two: Pretend to test the water.
"Just a little squat. Feels nice."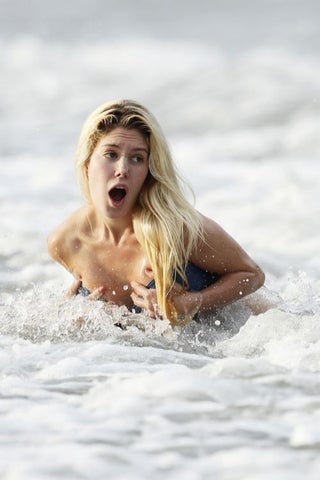 S
Step Three: Express shock.
"OH MY GOODNESS WHO WOULD HAVE THOUGHT I MEAN THESE WAVES ARE NOT REALLY EVEN THAT HIGH."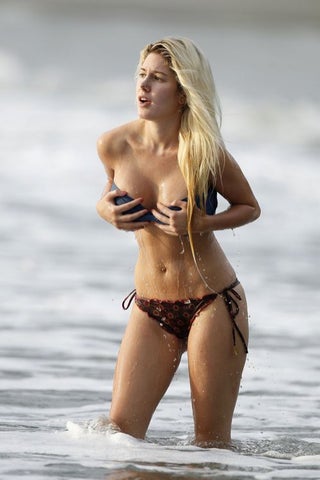 S
Step Four: Step back and assess.
"Did that look believable? Should I try again? Perhaps I should try again, this time looking down instead of away."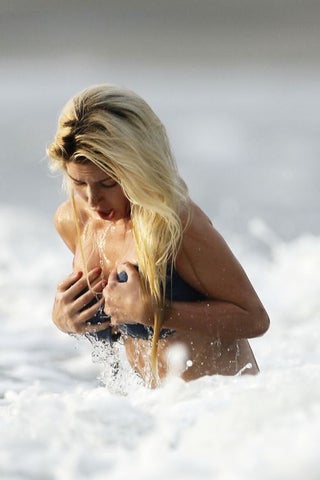 S
Step Five: Try again, tweaking your technique.
"OH MERCY WHAT IS THIS? THE WATER IS WET AND MY TOP SEEMS TO BE SLIPPING! WHATEVER SHALL I DO?"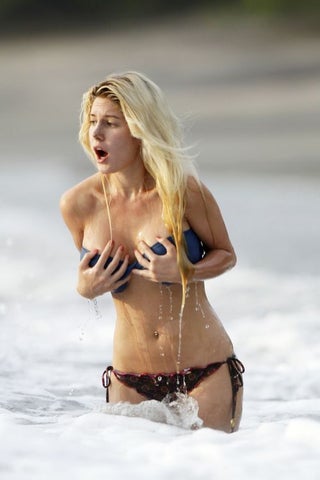 S
Step Six: Milk it. [No pun intended.]
"AND LOOK HERE COMES ANOTHER WAVE, WHICH, WHILE SMALL, WILL SURELY TEAR MY TOP RIGHT OFF!"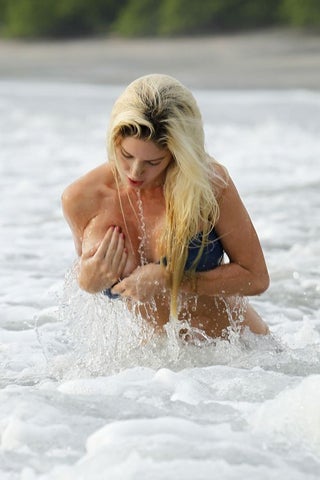 S
Step Seven: Go for broke.
"See how I — I mean the waves — pulled my top right off? Amazing! Are you getting this? I turned toward the camera yet strategically covered my nipple so you would get something usable. In Touch will probably print this."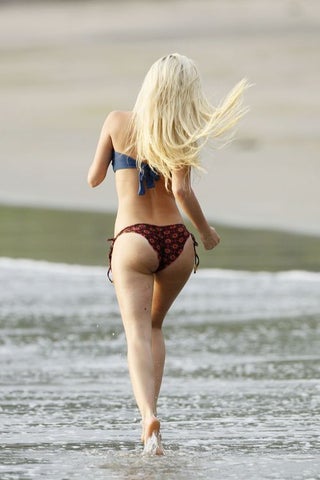 S
Step Eight: Flee.
"Thanks, we'll have a new stunt next week! Byeee!"
[Costa Rica, September 10. Images via Pacific Coast News Online.]