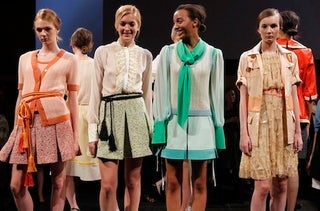 S
Chris Benz's spring collection mixes slouchy chiffon blouses and '70s pinafores with some truly enviable cardigans. It's fashion catnip for those of us who've ever dreamed we could be a long-lost Brady stepchild — like a really nerdy one.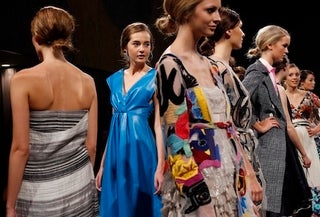 S
I liked the arts-and-crafts touches, like the embroidered cardi shown here.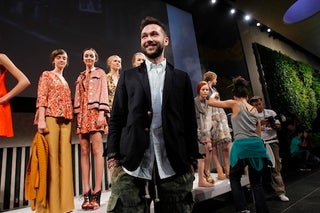 S
Also, that mustard knobbly sweater.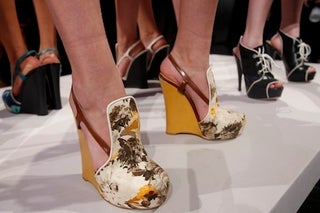 S
And the shoes! Oh my God, the shoes. They look painful (and catastrophically expensive) but with that floral upholstery print they are like the ultimate in dork-cool.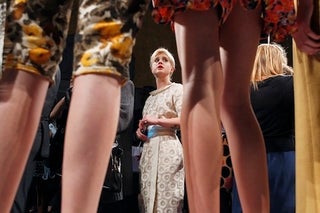 S
Kelly Osbourne doesn't seem to agree. More for me, then!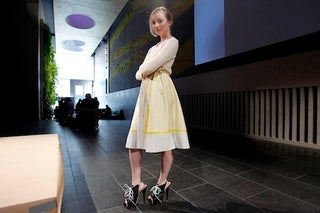 S
How sweet are the below-the-knee drawstring skirts?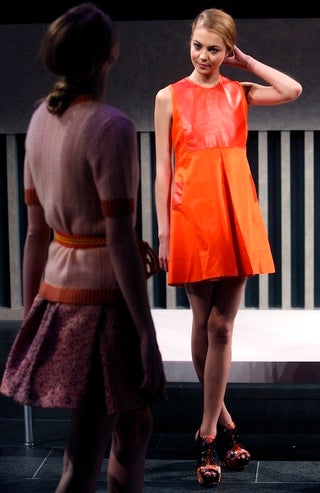 S
Rope belts — now there's an easy DIY.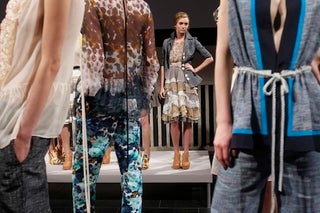 S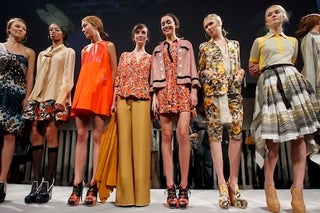 S
Personally, I'm glad that the '70s notes and the '90s revival we've been seeing in many of the collections both translate to one thing: a wider range of pants silhouettes. I can't be the only one who's long been sick to death of peeling on and off skinny jeans.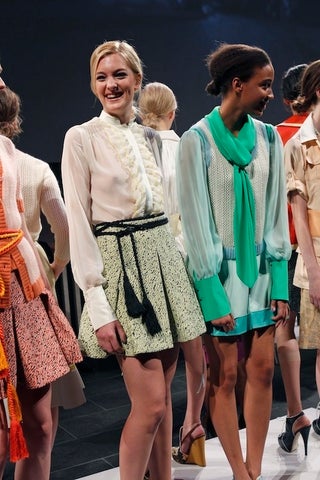 S
Also awesome is the fact that the models look like they were having a decent time of things. Even if they've been stuck standing around in those shoes for an hour, on display for the invited guests, at least they were allowed to talk and interact with one another.