Some consider Halston to be a "cursed" label. Halston died in 1990 of AIDS-related causes, and since then, the company has been through eight different owners and many designers. The collection shown yesterday, created by Marios Schwab? Hated it!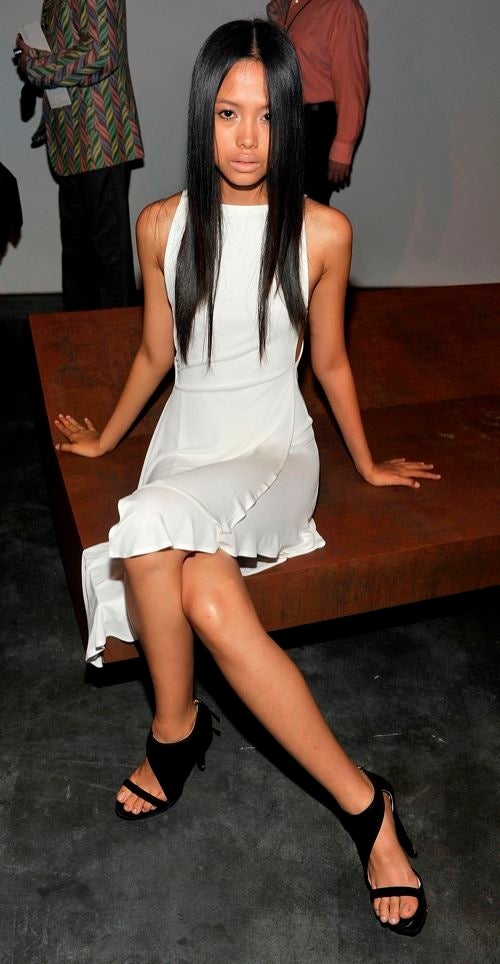 S
This dress is probably beautiful, but the model looks like she just received some really devastating news.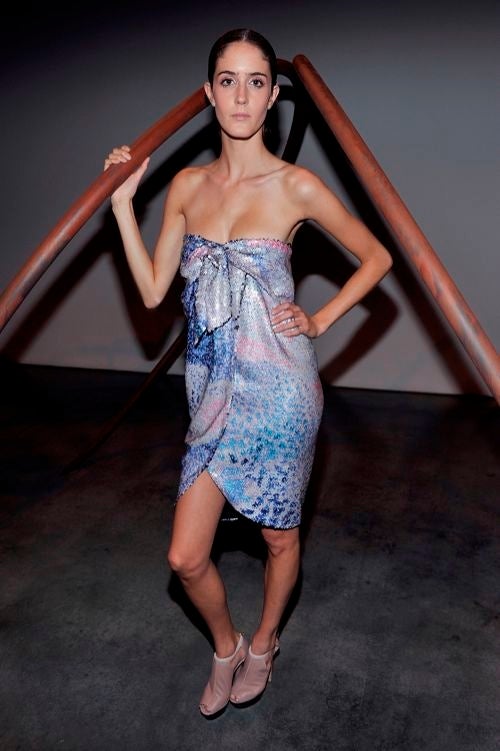 S
Watercolor bath towel?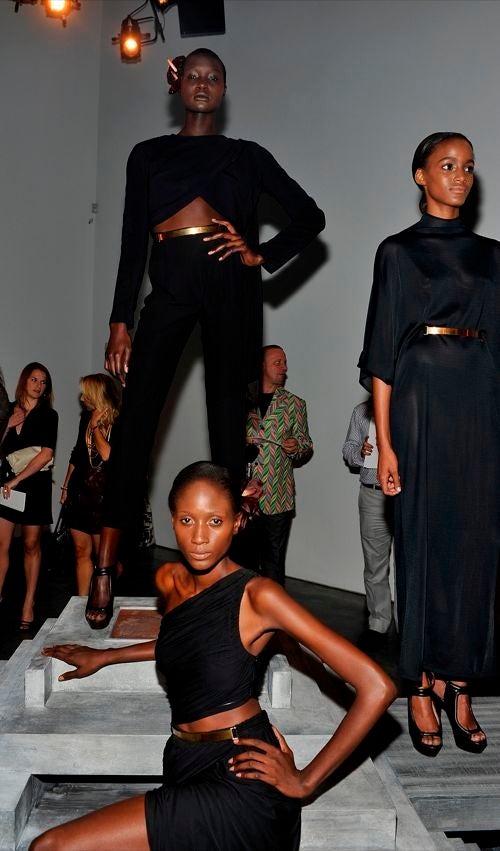 S
Interesting shapes, lots of drape.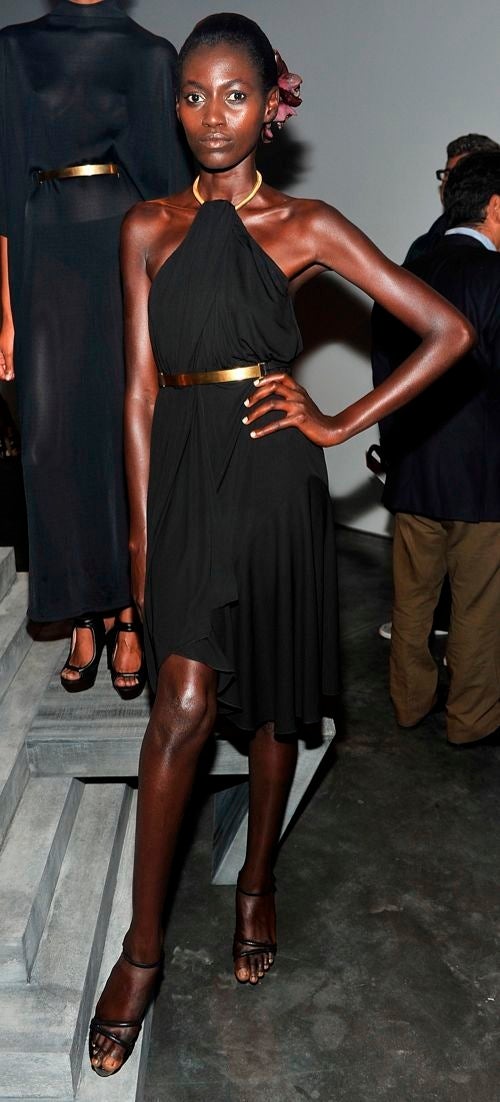 S
The metallic accents are cool.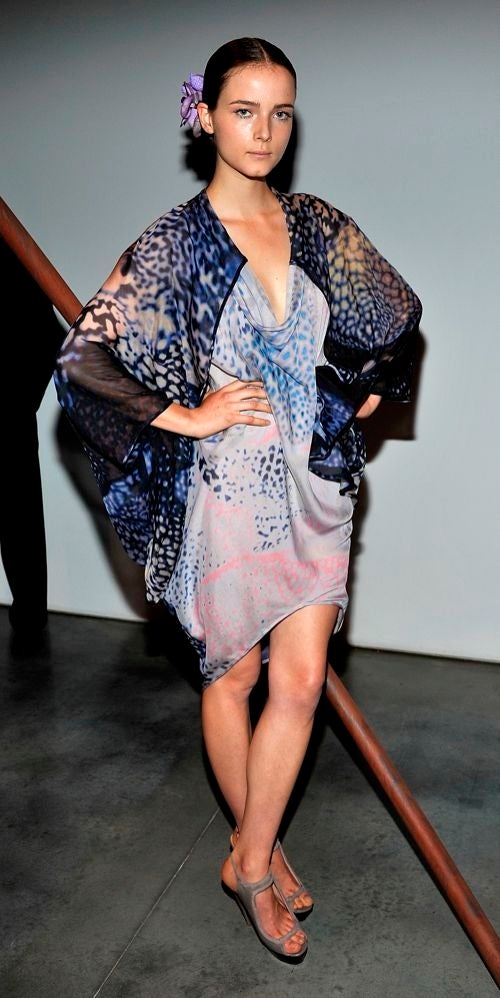 S
Coral reef chic.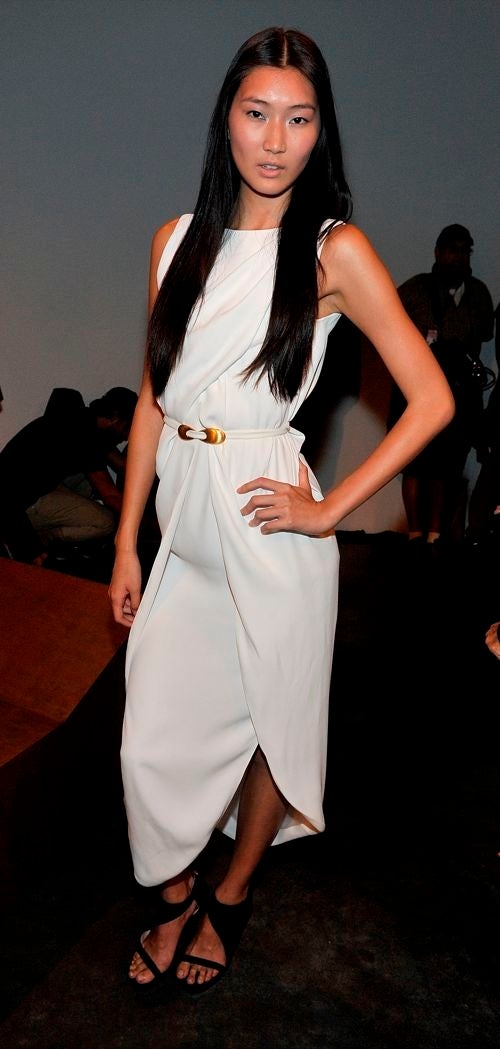 S
This is reminiscent of what Tom Ford did for Gucci about 10 years ago; Ford, as Kate Betts puts it in The Daily Beast, "stealthily co-opted Halston's DNA."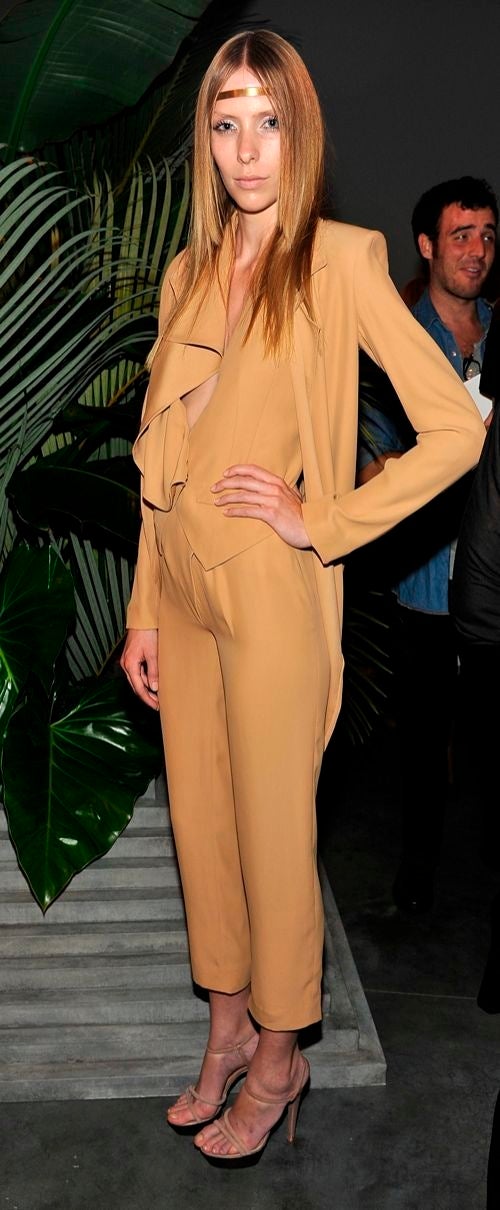 S
No.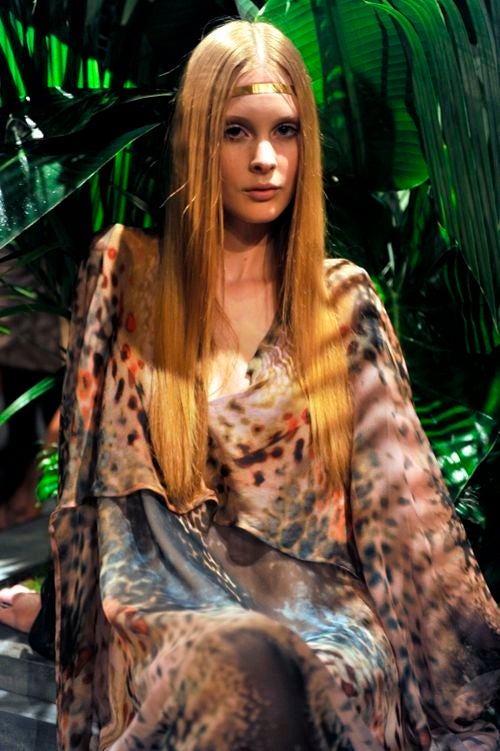 S
Something very Dazed And Confused about this. She's riding home in a van.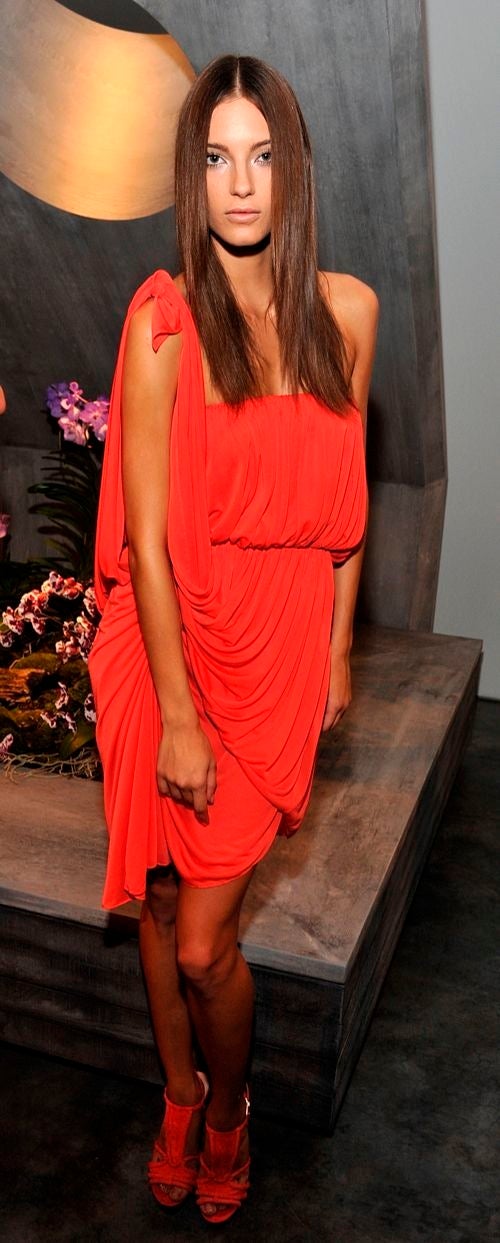 S
This I like: Grecian toga, in a acid bright hue.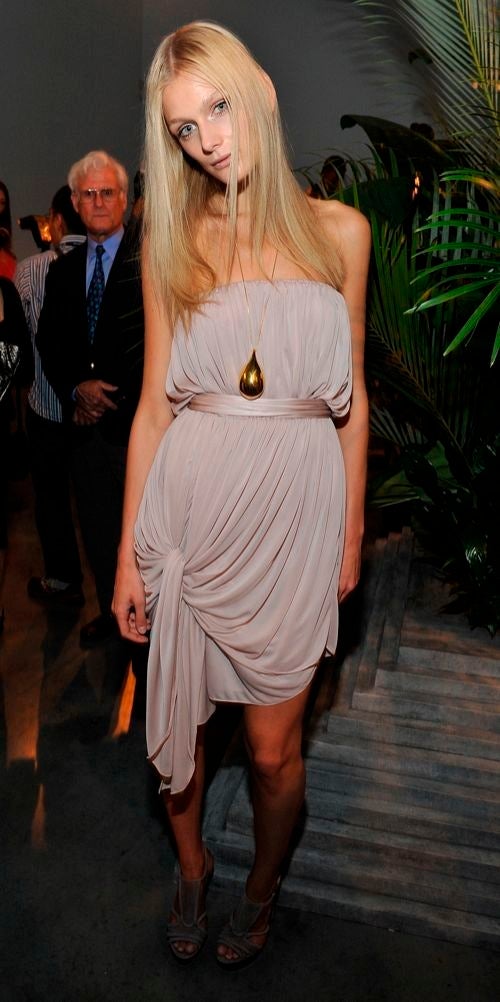 S
Okay, but is it flattering?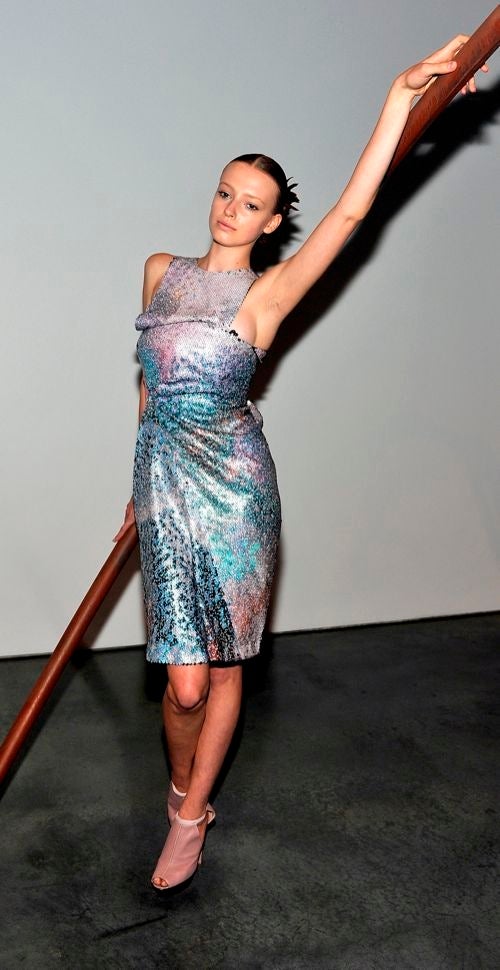 S
"Calgon, take me away!"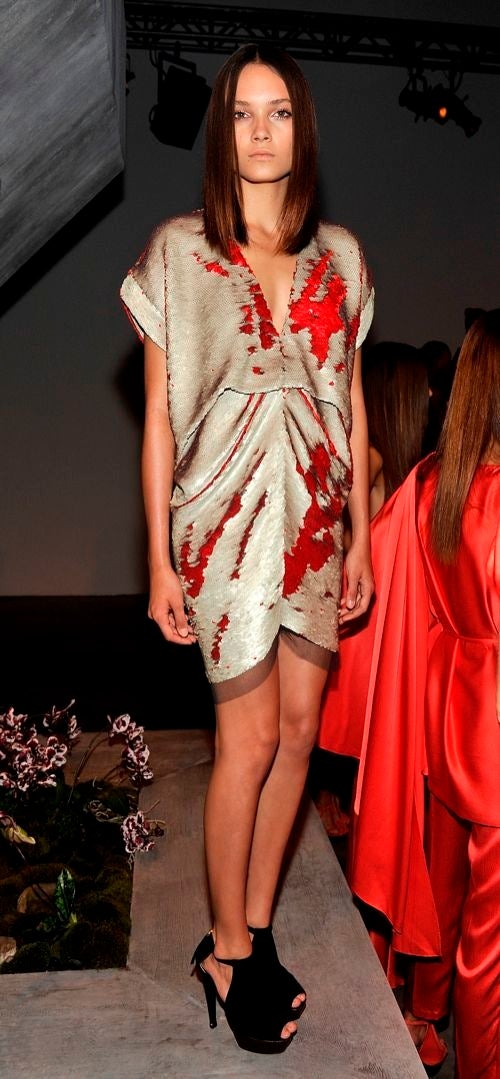 S
For all the Twilight and True Blood fans: When werewolves attack.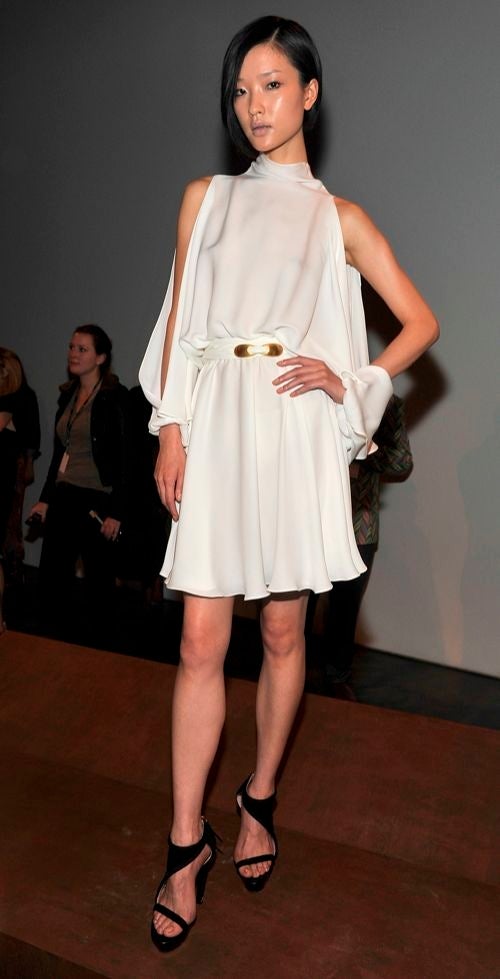 S
Gucci Ice Capades.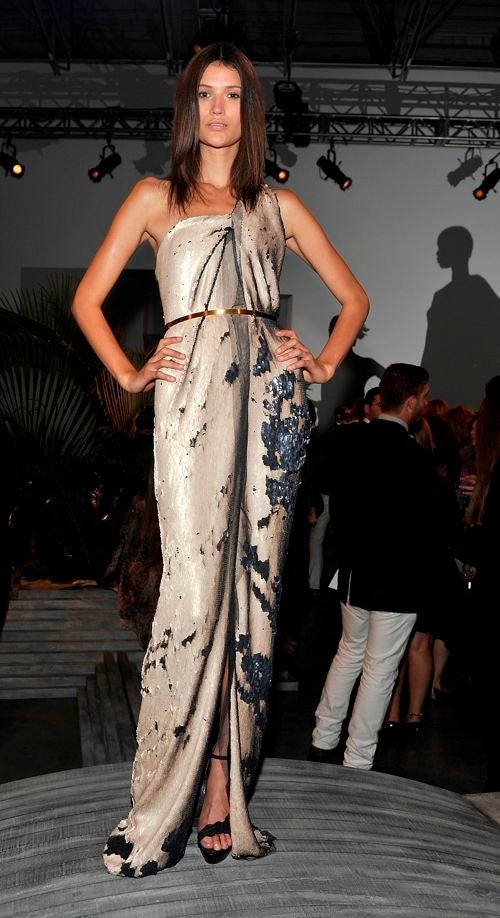 S
Meh.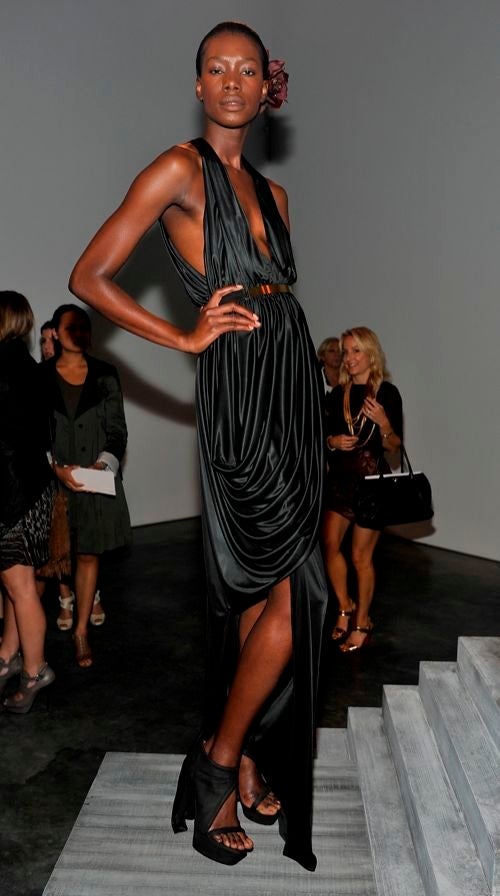 S
Wow. Hot. Okay.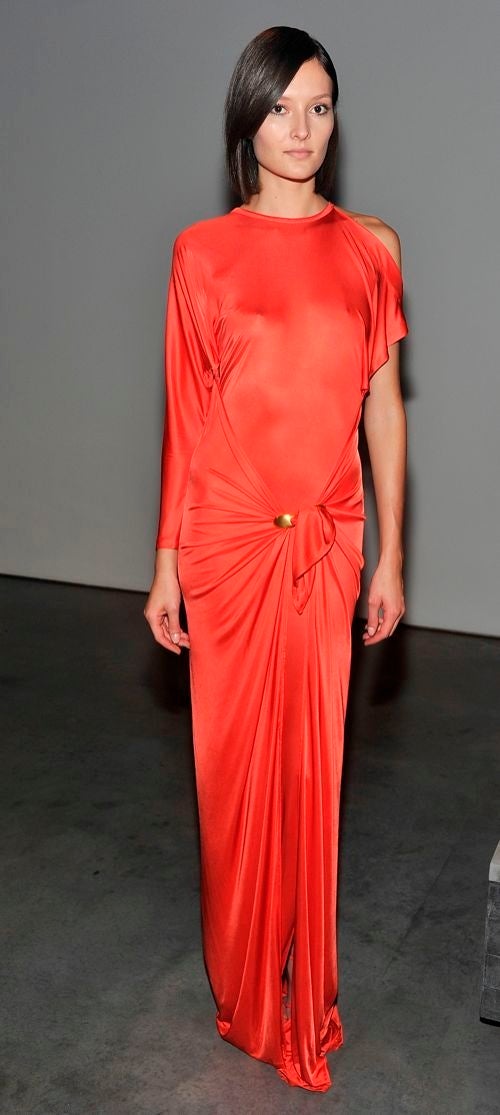 S
The percentage of people on whom this would look good is so minuscule it doesn't seem worth discussing.

S
Party pajamas, for entertaining at home. Barefoot.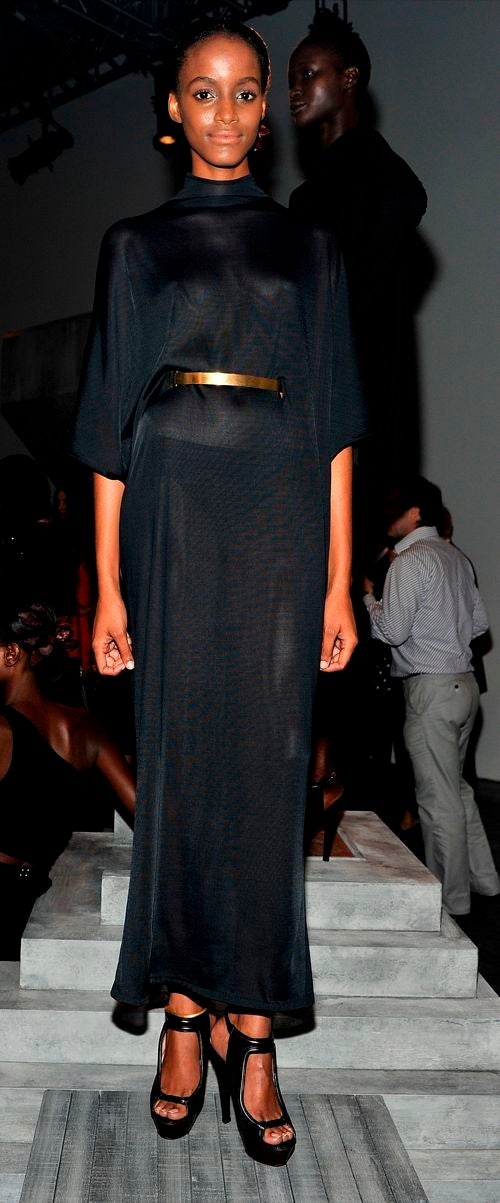 S
Is it supposed to be see-through?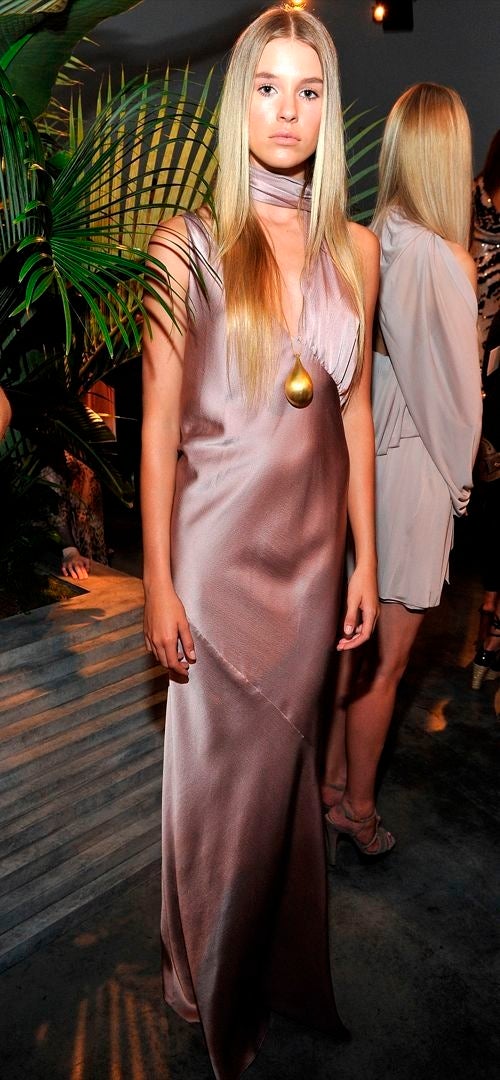 S
Nice color.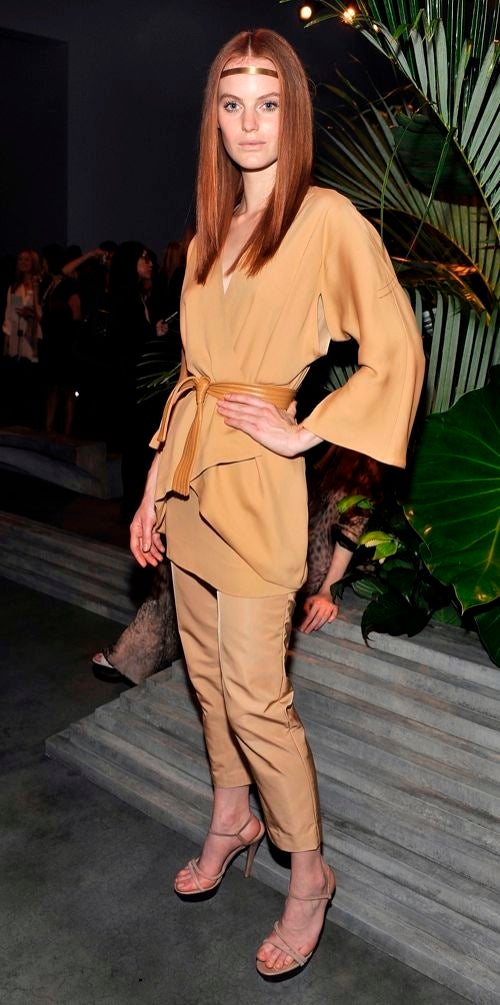 S
Sure, if you're going to a party at the Skywalker house on Tattooine, by all means.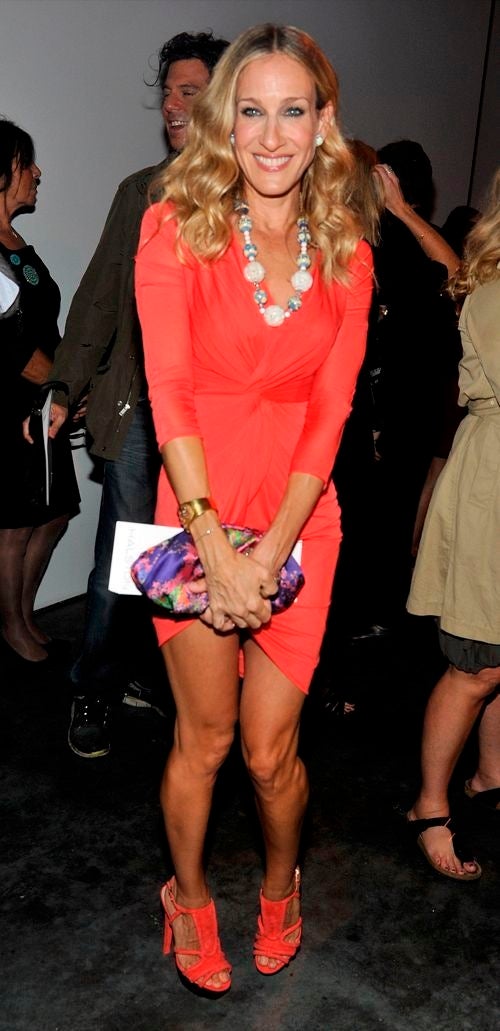 S
Well, at least someone liked it. Then again, Sarah Jessica Parker is the president and chief creative officer of Halston Heritage, the brand's secondary line.
[Images via Getty.]