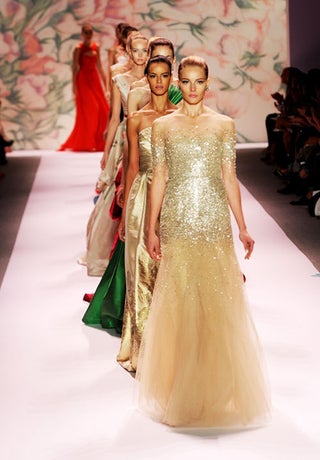 S
Monique Lhuillier designs for the red carpet, so it's no wonder that the the front row was propped up with boldfaces scouting for awards season. Or that, by the end, the crowd's wonder was audible.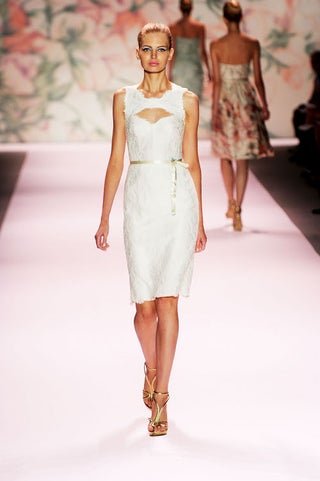 S
Lhuillier started us off slow, with the sort of easy-glam cocktail -wear well-represented by the A-listers in the audience.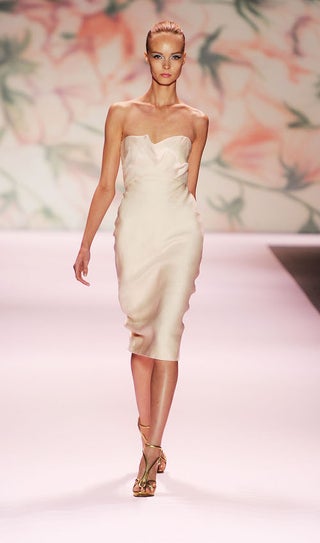 S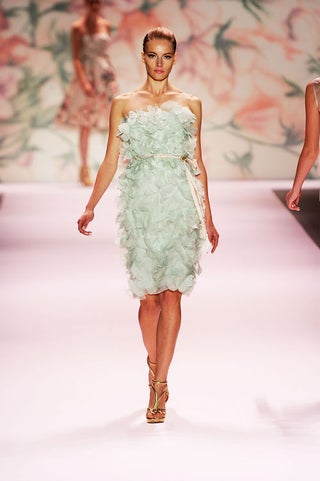 S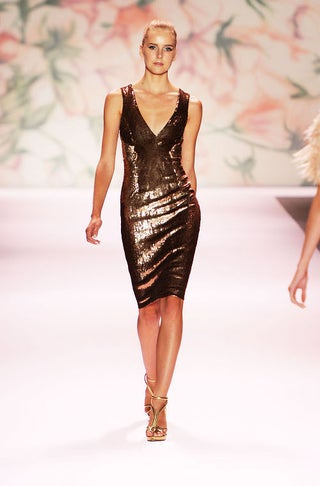 S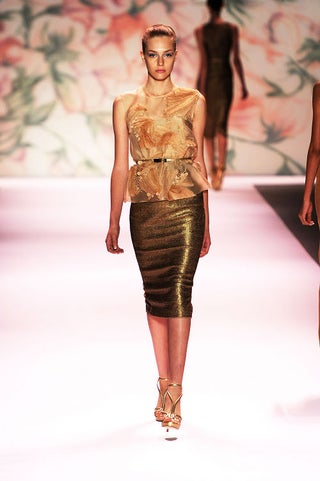 S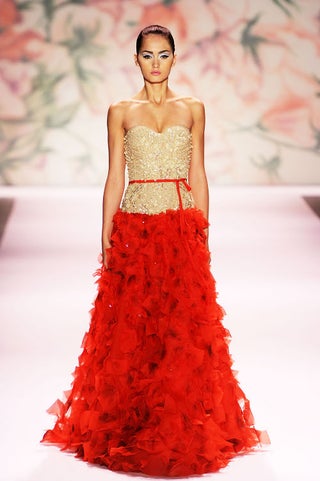 S
Anyone could happily wear these frocks to an opening (anyone with the lifestyle and budget to match, that is) but "Monique Lhuillier" is synonymous with "opulence," and that's what everyone was waiting for.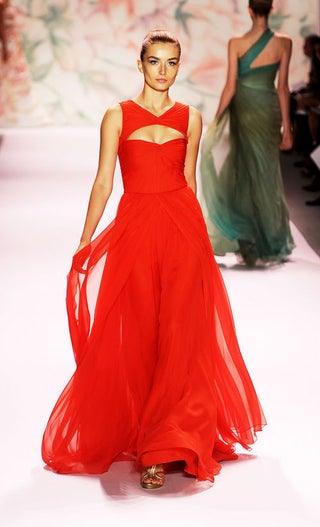 S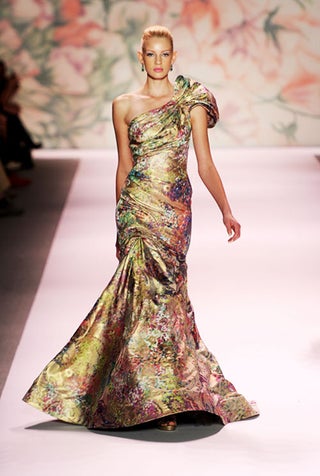 S
Some of the gowns would not have been out of place in the Reagan-era rose garden.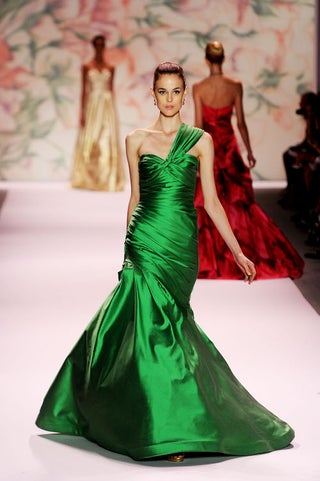 S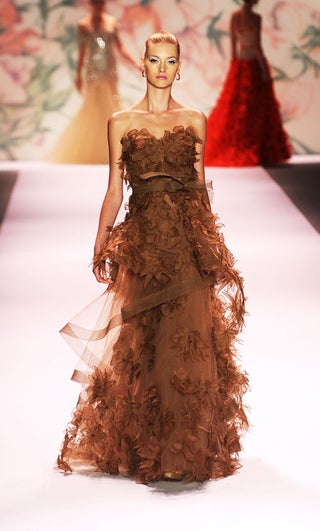 S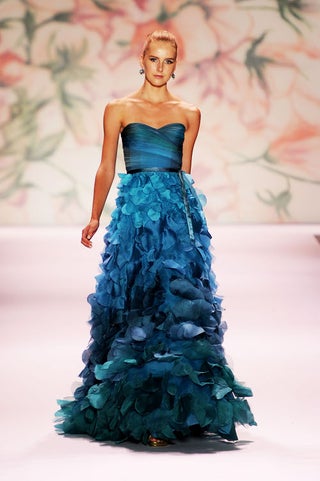 S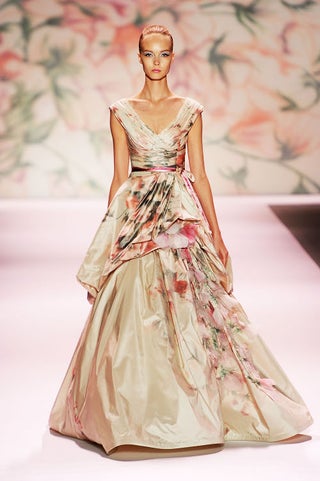 S
Some were Grace Kelly classic.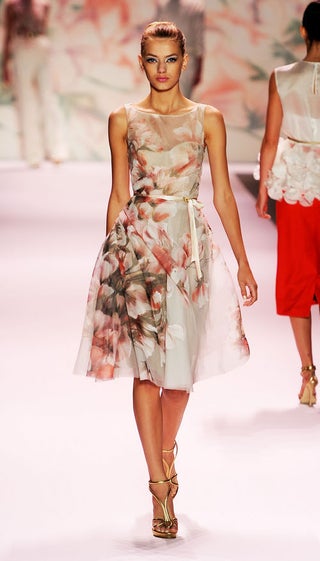 S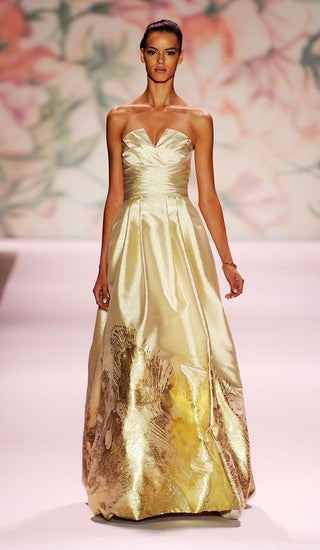 S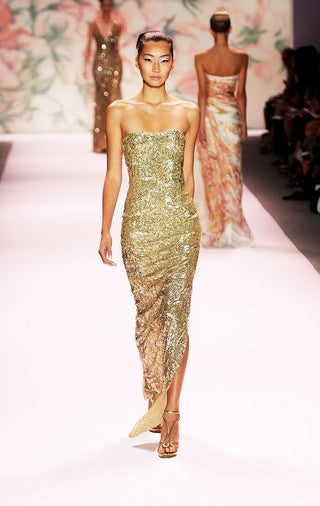 S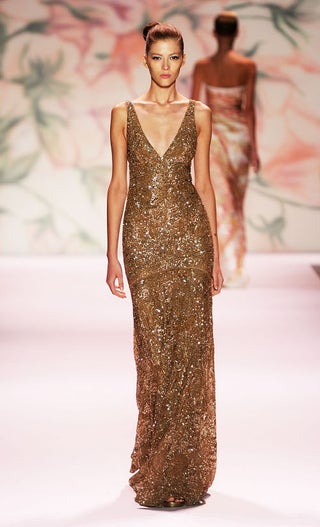 S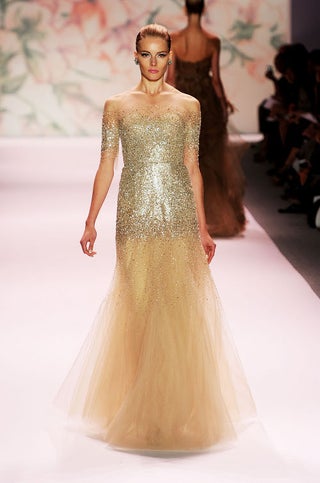 S
Still others were both classic and stunning.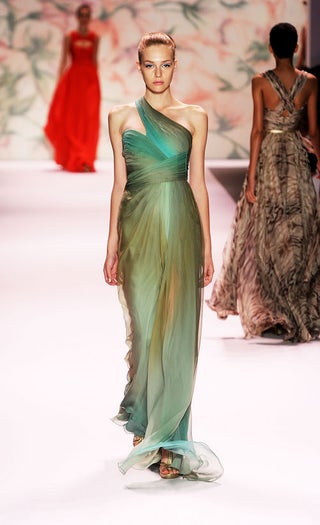 S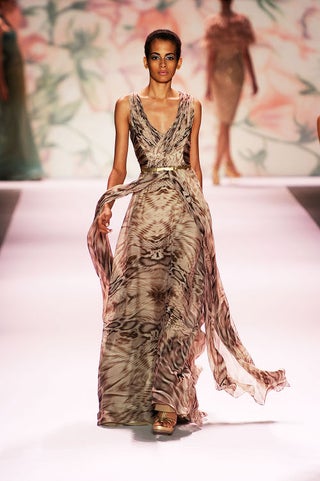 S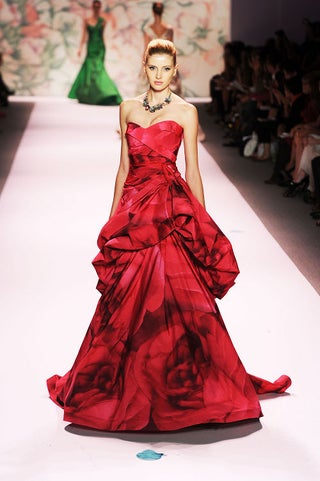 S
An actual gasp went up when this model came out; these are high-drama gowns!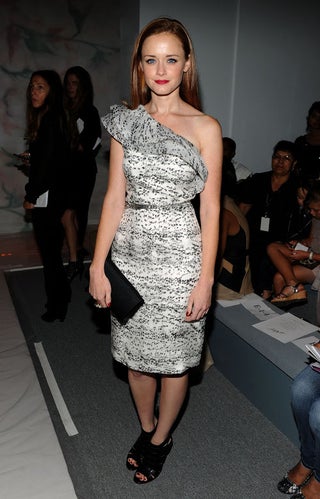 S
Demonstrating how beautifully these translate, Alexis Bledel...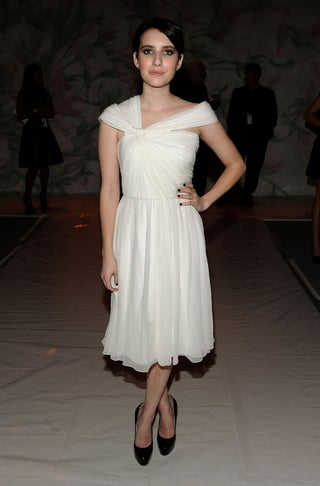 S
...and Emma Roberts.