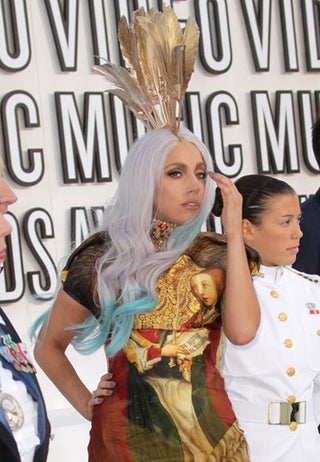 S
Sure, there was skin. There were sequins. There were feathers. But from the VMAs, for gosh sakes — from Gaga, Katy and Ke$ha! — frankly we expected a little less cutesy, a little more rock 'n' roll.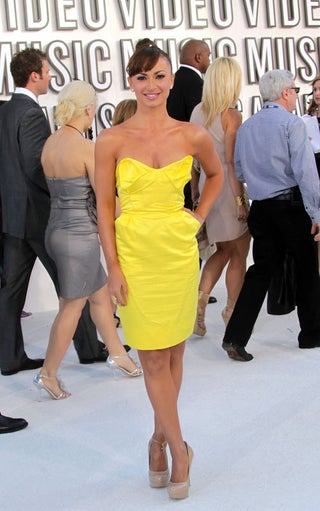 S
Observe, if you will, a parade of gowns that could have graced any red carpet without embarrassment! This is when Karina Smirnoff gets restrained?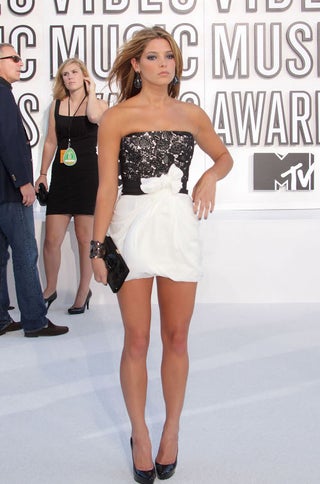 S
Ashley Greene is Sweet 16-ready.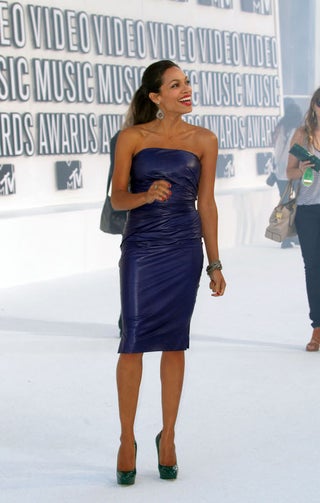 S
Rosario Dawson opted for leather, but in a classic shape.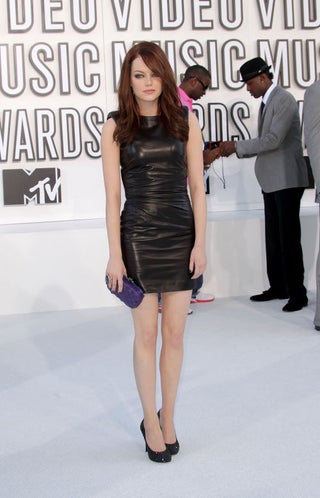 S
Ditto Emma Stone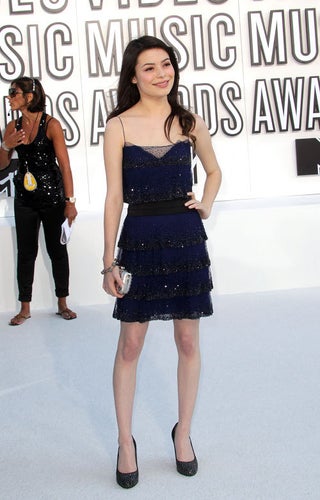 S
Miranda Cosgrove would be a dainty "good" in any context — and since she makes a point of keeping it role-model refined, it's hard to fault her.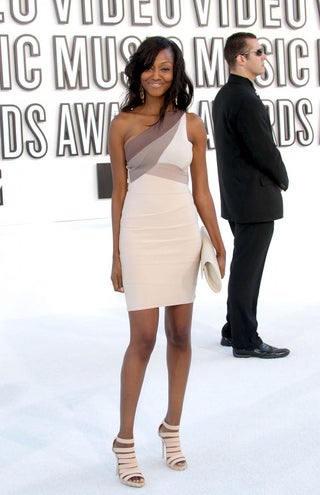 S
Naturi Naughton's palette is sophisticated indeed; it risks getting lost amidst the upcoming barrage of sparkles.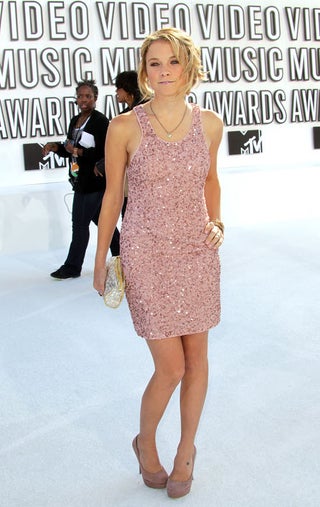 S
Because, when in doubt, they went sparkle-motion. See Lenay Dunn's rosy take.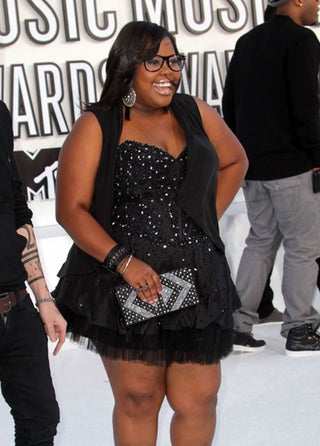 S
Love that Amber Riley matched hers with assertive specs.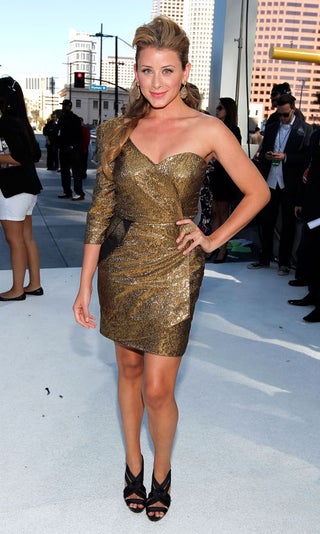 S
Lo Bosworth, vaguely retro, definitely ill-judged.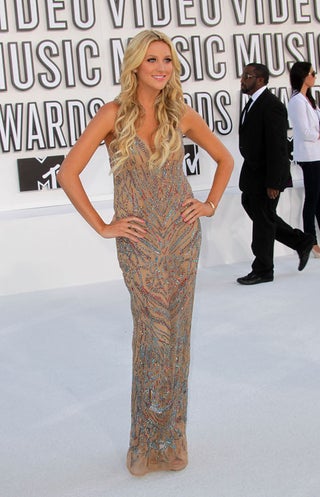 S
Stephanie Pratt, per usual, checked the "sexy" option on the menu card.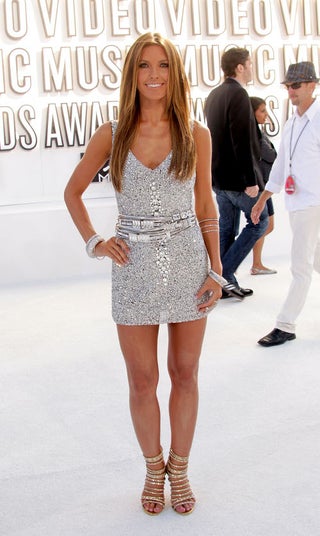 S
And Audrina Partridge was ready for Ice Capades.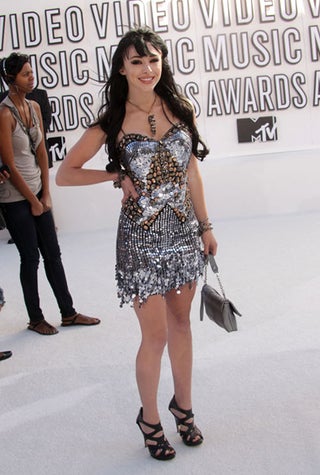 S
If you're gonna do VMA sparkle, go all-out, like Lauren McKnight!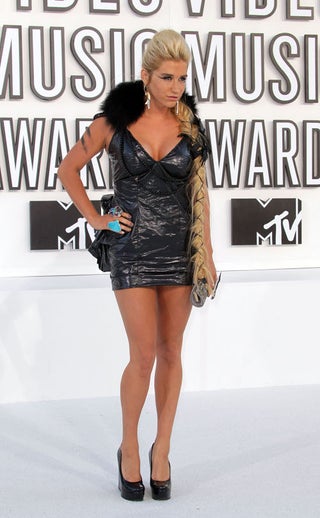 S
Don't worry, there was still some outrageousness, albeit minimalist. Ke$ha brought the Mad Max.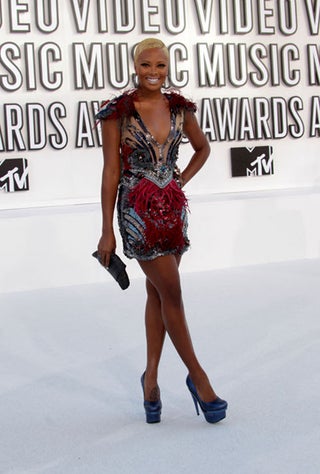 S
Eva Pigford was equal parts exposed and embellished.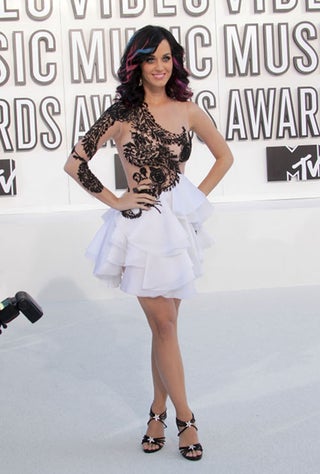 S
Katy Perry raided the ice-dancing costume shop, flashed a little boob, and called it a day.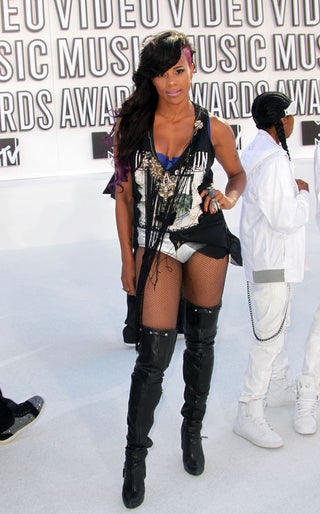 S
One of the few to really commit, Laurie Ann Gibson.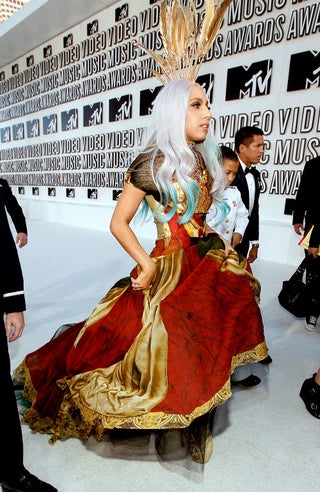 S
With everyone else in sparkle and flash, Gaga went all regal, summoning a sinister Red Queen.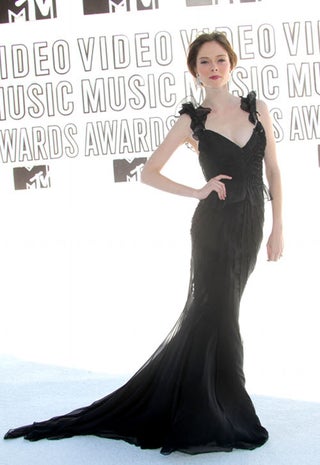 S
Kinda digging that Coco Rocha just did what she does: gorgeous in a glam gown.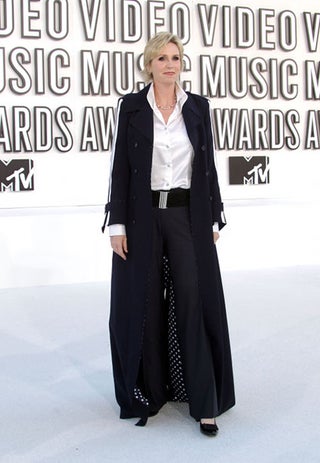 S
And while Jane Lynch looks ready to take on an unruly class at Hogwarts, it's a look she can pull off.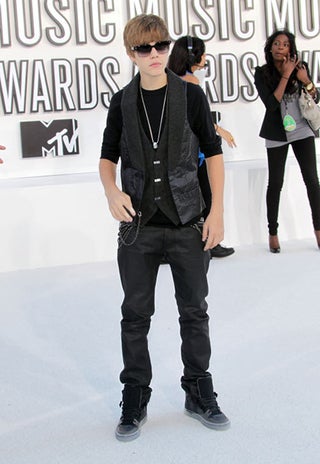 S
Meanwhile, does anyone else think Bieber looks ridiculous?