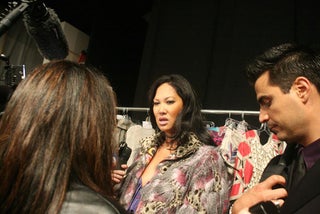 S
After Kimora — she of the expensive Photoshop habit — gave a reporter the stinkeye backstage yesterday, she channeled something akin to Jerry Lewis, if Jerry Lewis were prone to pouty kitten faces.
As captured by photographer Nilina Mason-Campbell.
Oh, what we would give to know what this poor reporter said to Kimora.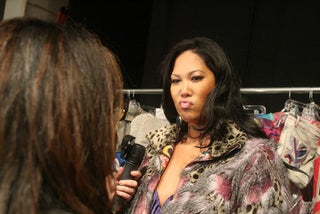 S
Someone's clearly not a fan of Fashion Week "journalism."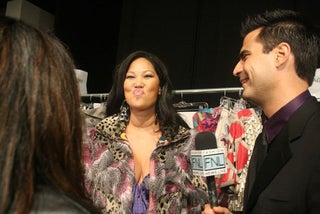 S
Kimora is, however, a fan of the goldfish-inspired kissy face. For you, darlings, all of you!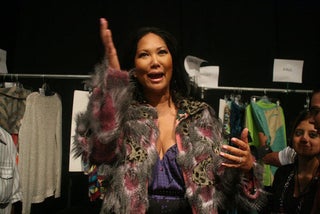 S
And here we can see just how far reaching the influence of George Constanza really is.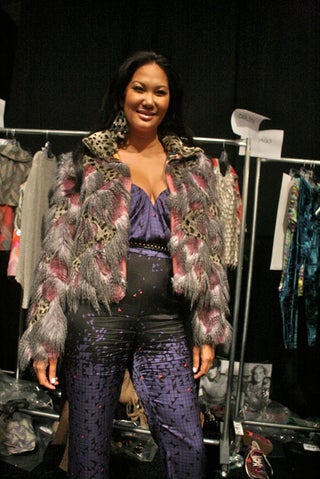 S
And all this while wearing quite the jumpsuit, which seems complicated enough to qualify as "multi-tasking."