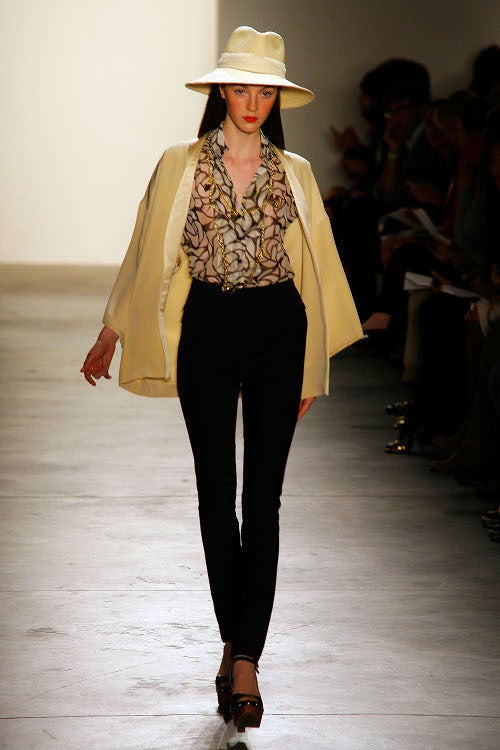 S
Erin Fetherstone, the platinum-bobbed designer currently creative director at Juicy Couture, did something different indeed with her Spring '11 show. By turns romantic and sharp, Fetherston called it "a feminine, chic, modern wardrobe offering." And then some.
Asked about her influences, Fetherston said that she'd been traveling a lot and added, "I would say the look and feel of the collection is eclectic modern. In the spirit of wanderlust, I wanted to bring together pieces that felt exotic and unique."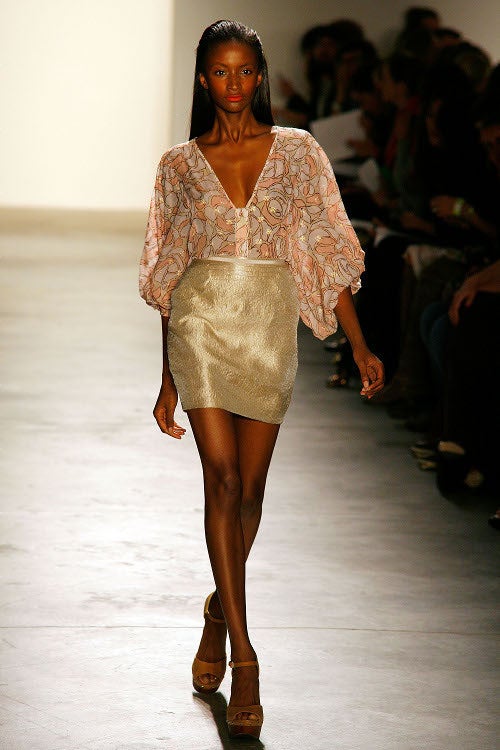 S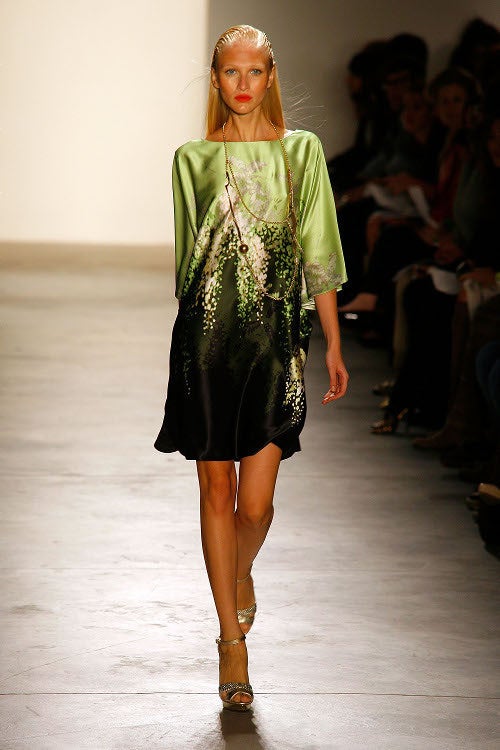 S
S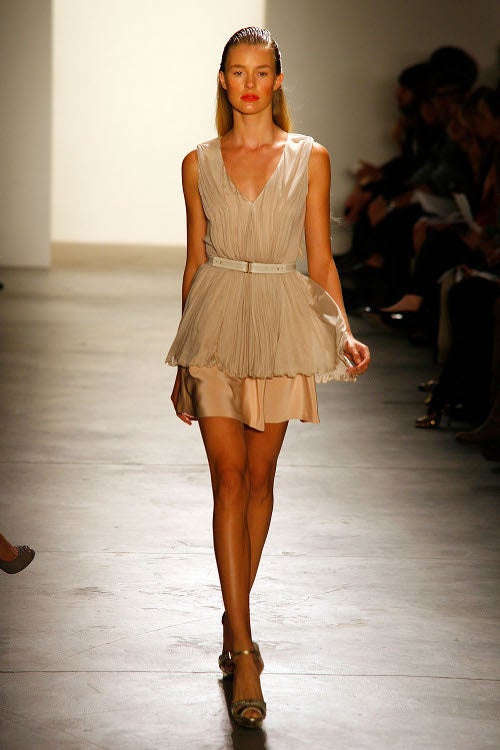 S

While the eclectic influences are clear, our favorite pieces seemed more plain "pretty" than exotic.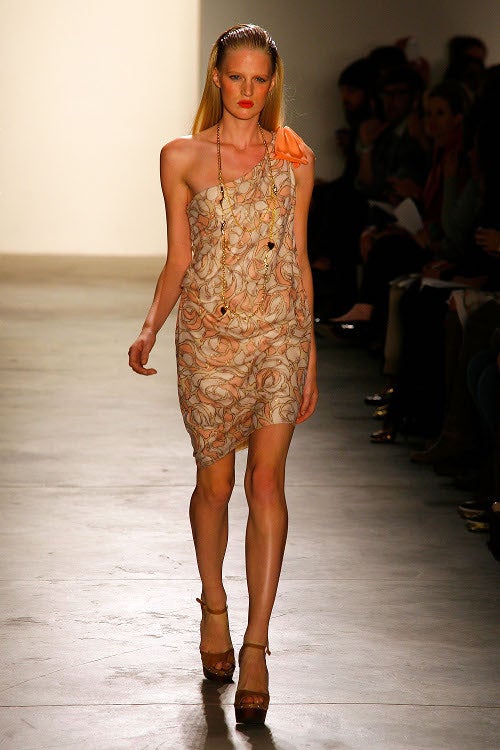 S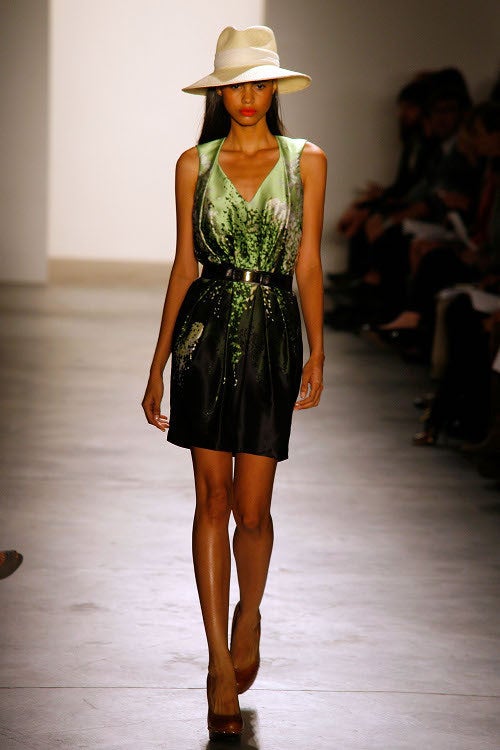 S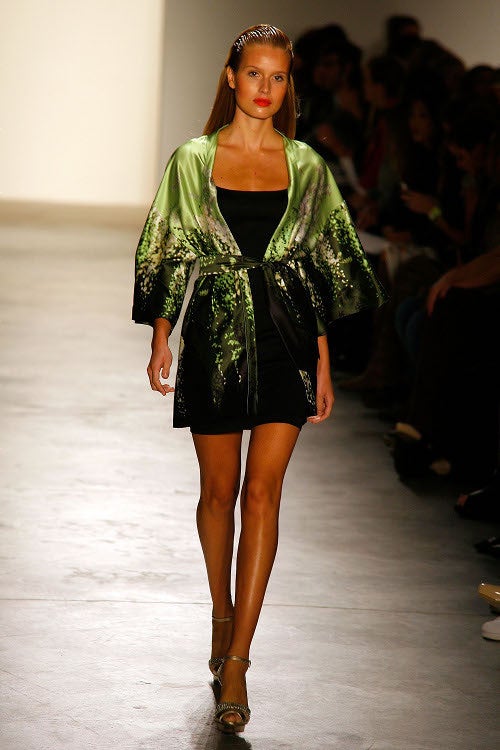 S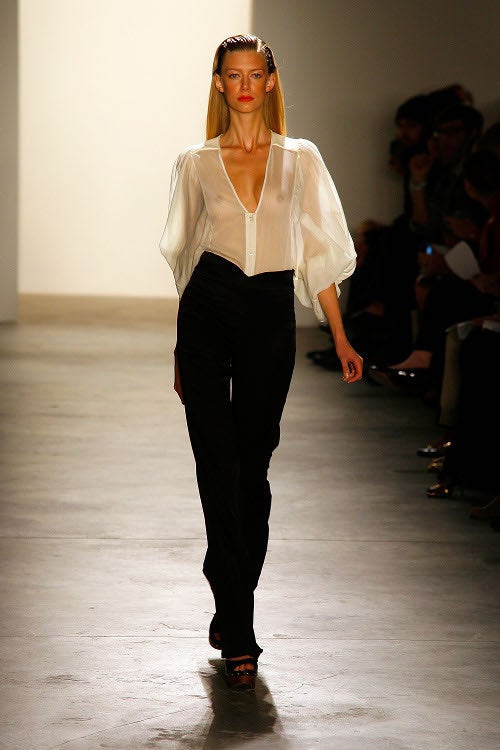 S
The clean hair and makeup was a pretty counterpoint to the more romantic looks.



S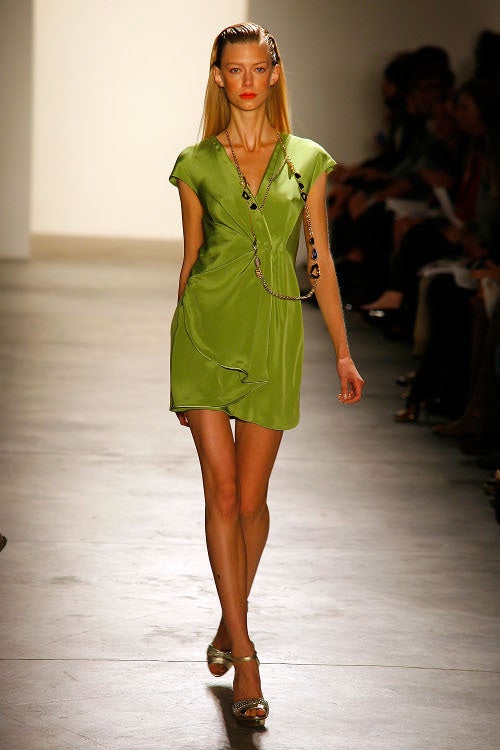 S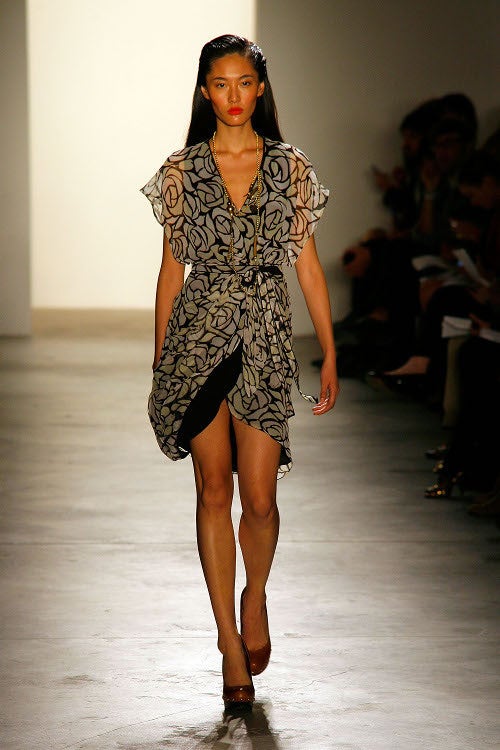 S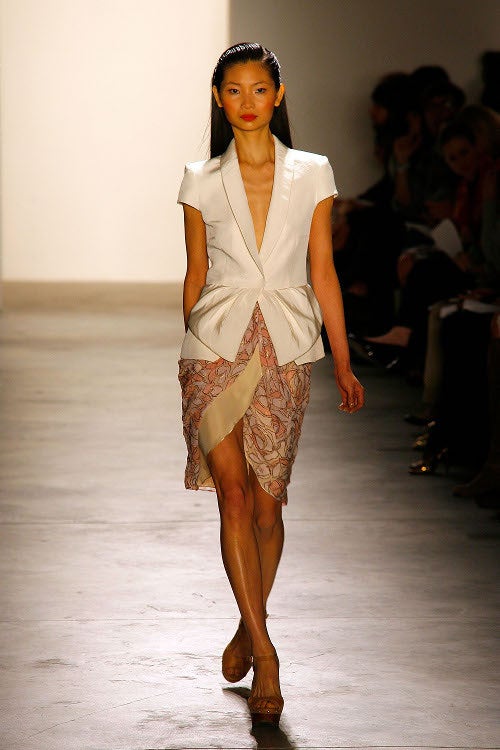 S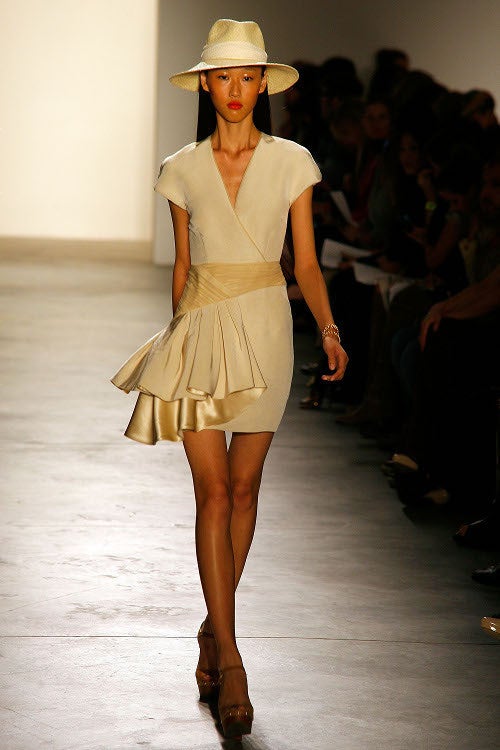 S
Other looks are both crisp and feminine.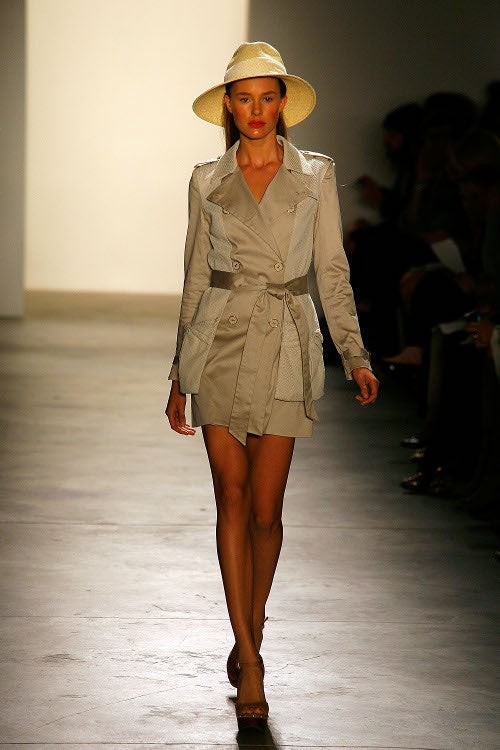 S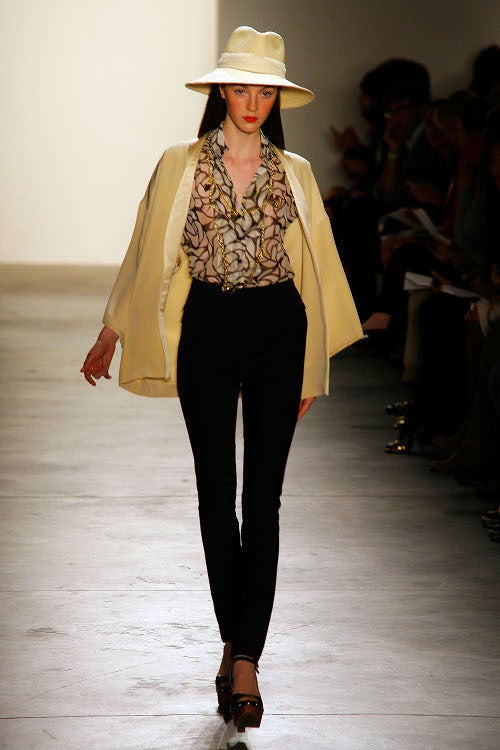 S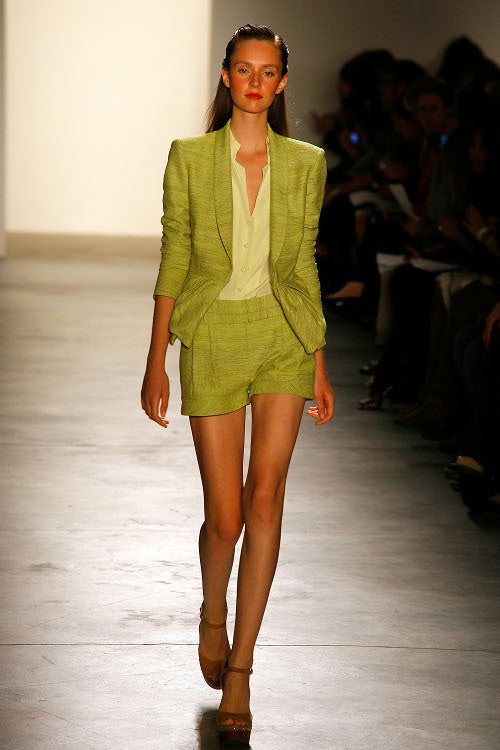 S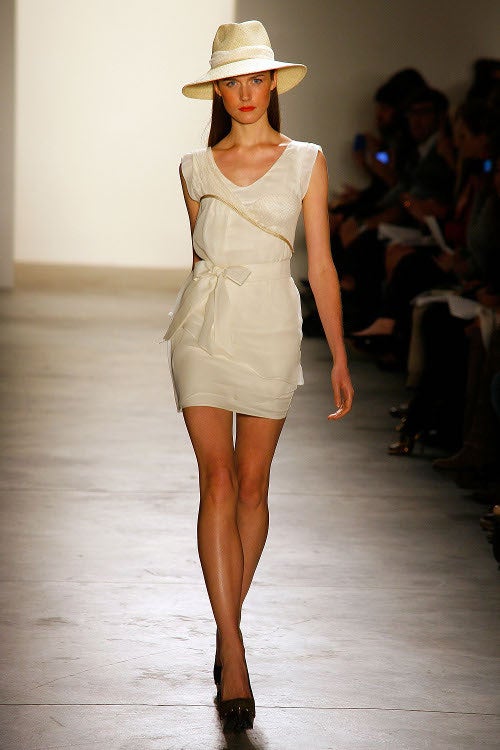 S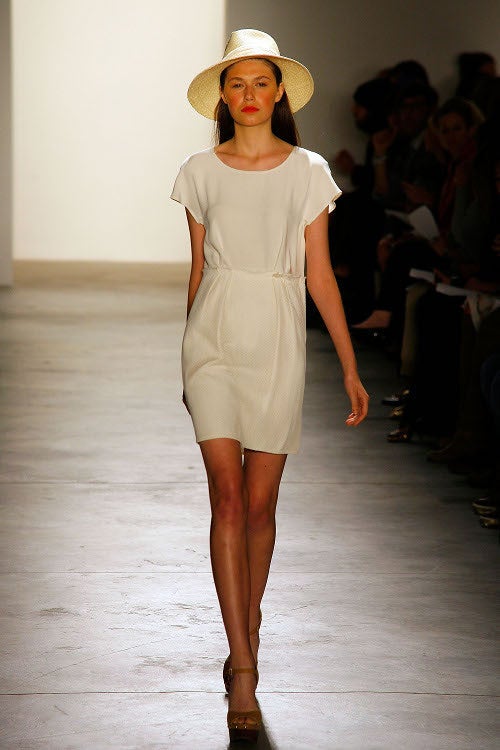 S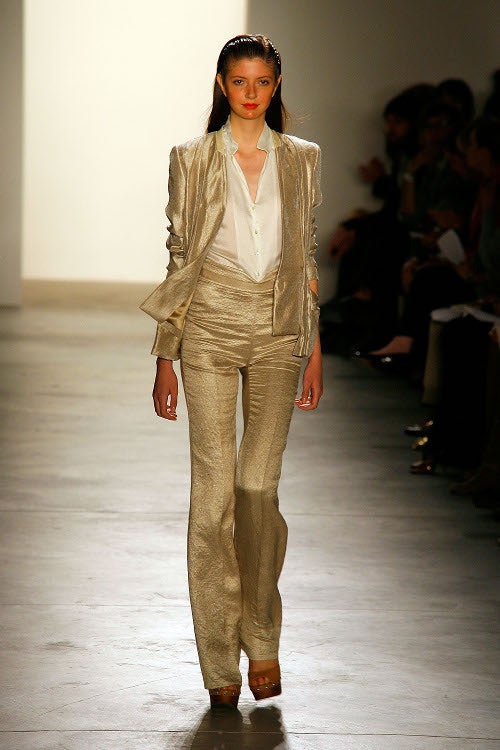 S
Zooey Deschanel has long been the face of this line; I'd kind of love to see her rock this.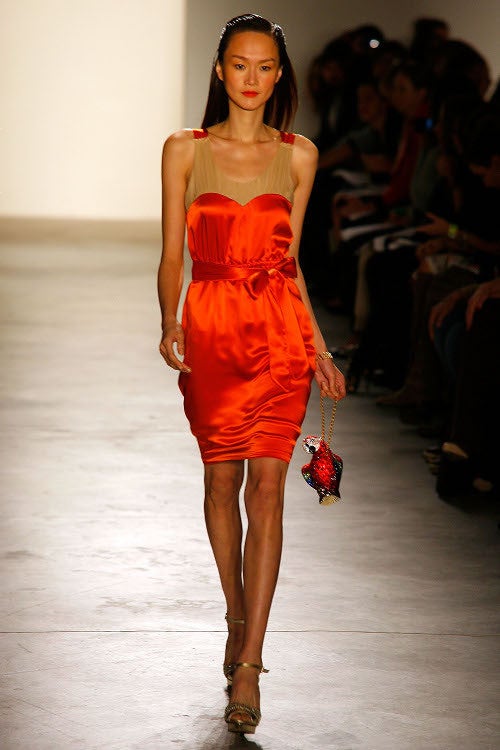 S
The evening dresses were not the most engaging part of the collection, but the colors were glowing.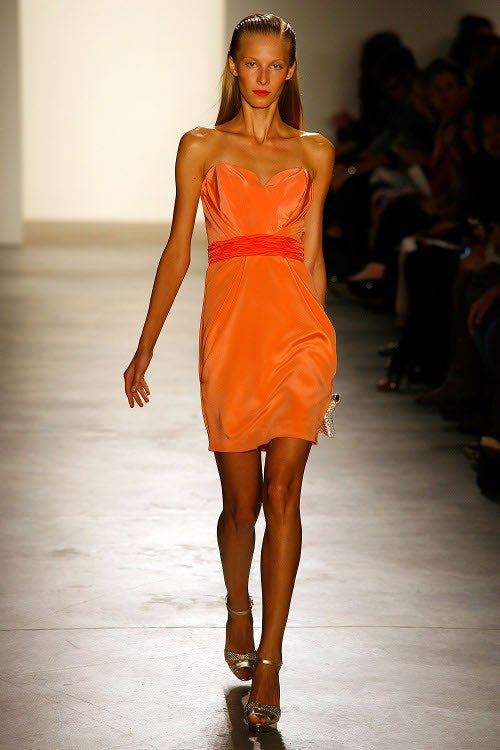 S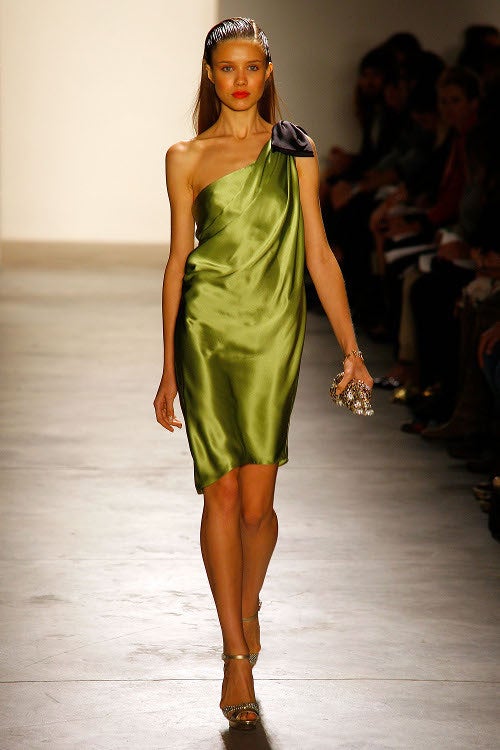 S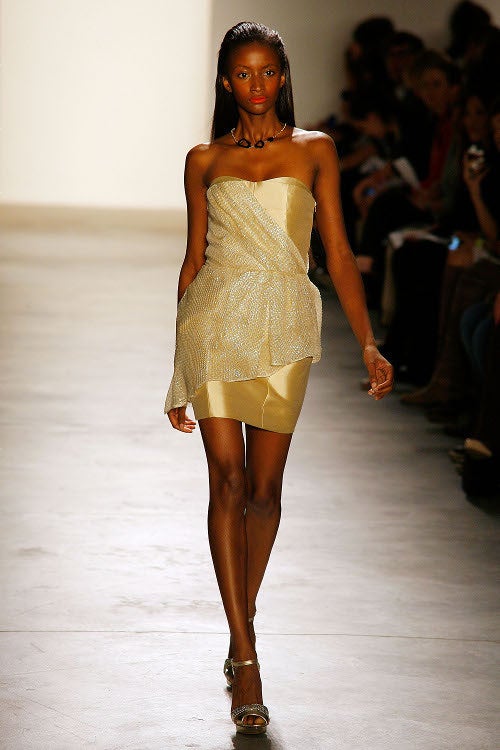 S