It was rainy at Lincoln Center, but inside the Rebecca Taylor show, it was all sunny 70s romance. Will we be at this haute-bohemian picnic, where someone's rock star boyfriend surely whips out a guitar? No - but we wish!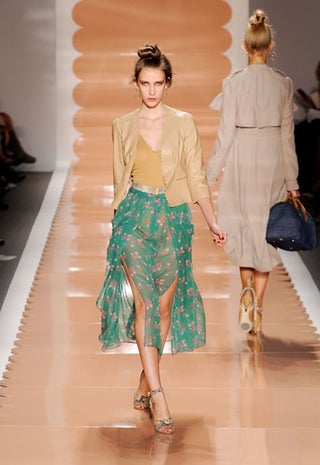 S
Rebecca Taylor said this collection was "the modern juxtaposition between her bohemian roots and her love of what is slick and urban." In other words, classic, pretty R.T.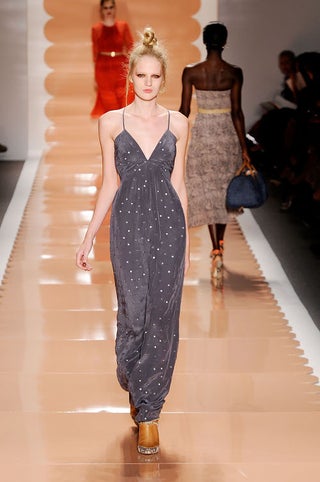 S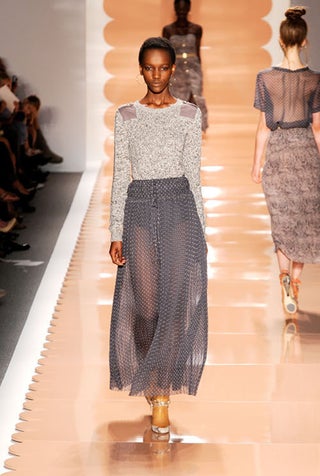 S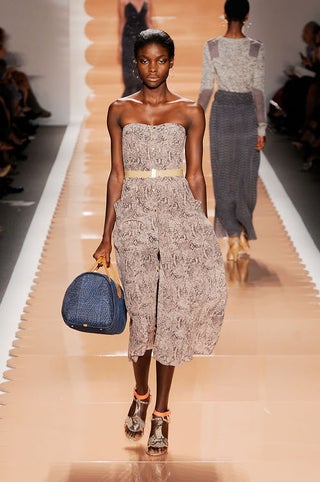 S
Printed silk frocks are a Rebecca Taylor standard.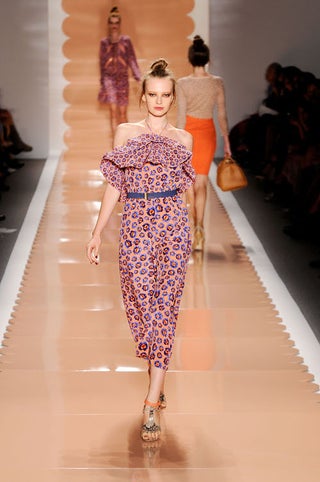 S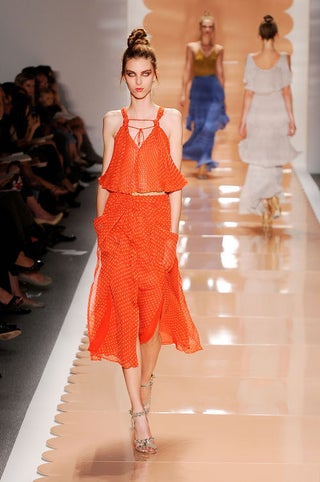 S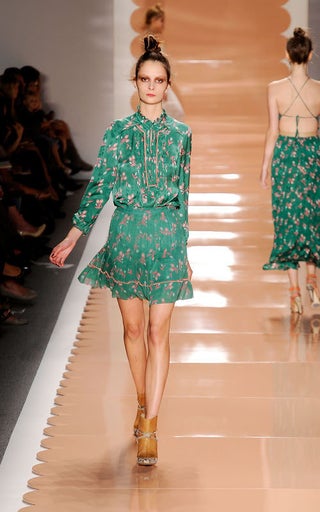 S
Using the term "wearable" to describe clothes seems risible — until you start seeing some of them. Then you appreciate those lines, like Taylor's, that genuinely can translate to the street.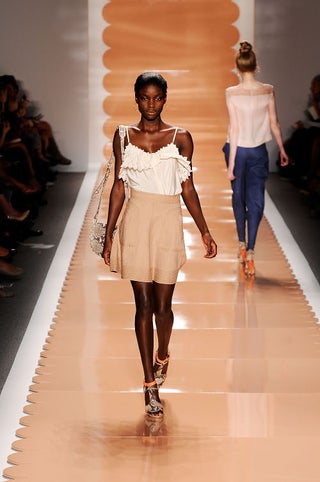 S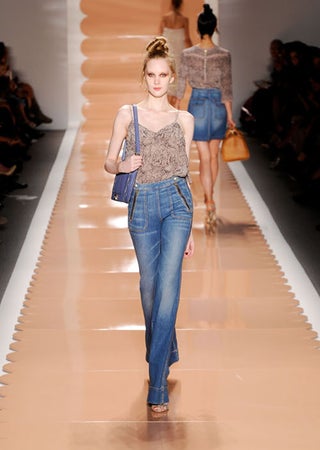 S
The "urban" elements were largely 70s in feel.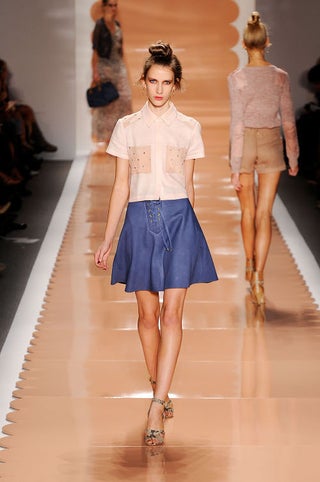 S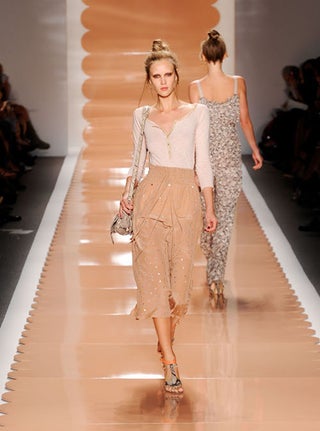 S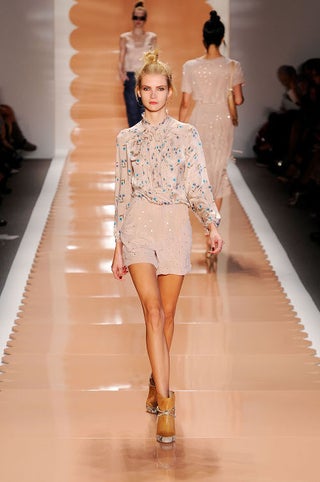 S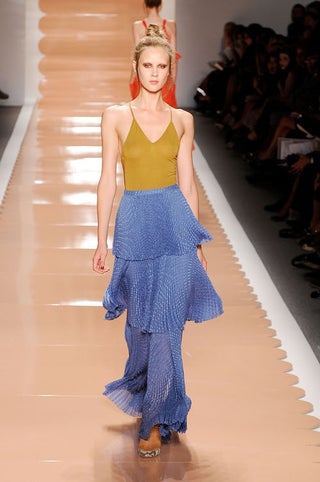 S
Bright color kept things from drifting into pure romance.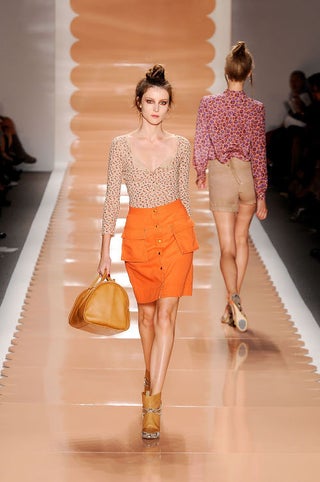 S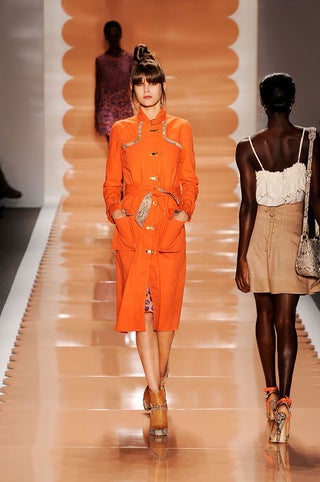 S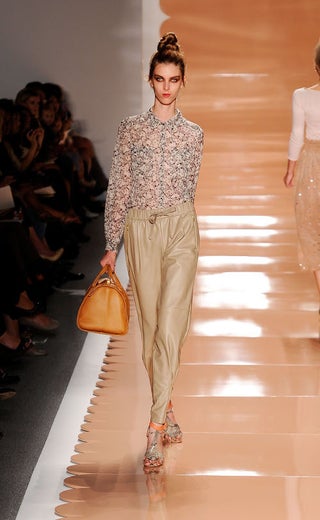 S
Taylor nodded to the season's trends with, among other things, leopard and the ubiquitous soft trouser.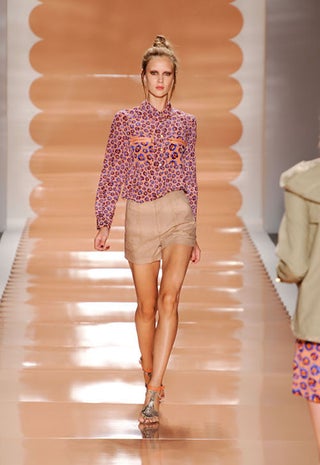 S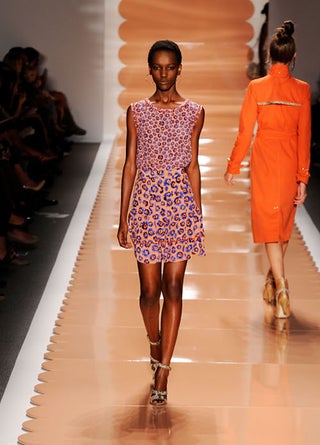 S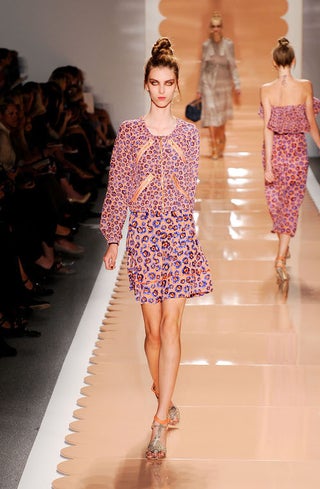 S