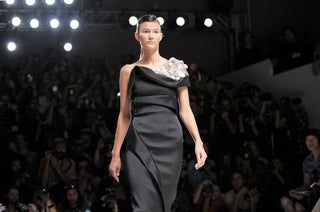 S
Singapore-born, Kathmandu-raised designer Prabal Gurung today presented the kind of put-together collection that demonstrates why his work has quickly become a favorite of Michelle Obama, Demi Moore, and other women who value glamor, but also like being taken for grown-ups.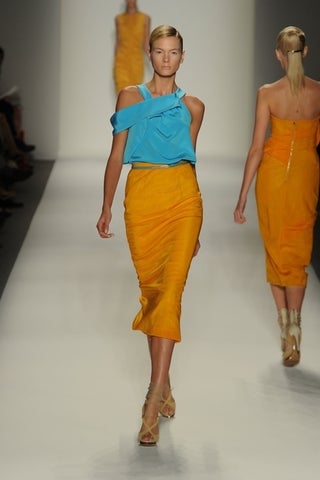 S
Skirts were mostly below-the-knee and waists were defined, and the fit was generally impeccable.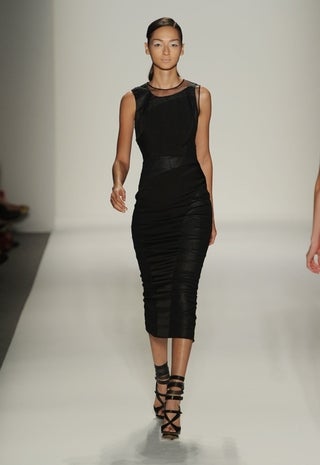 S
Though it should be noted that the narrow fit of the skirts meant that some of the models, once backstage, had to hike up their hems a little to walk with any urgency.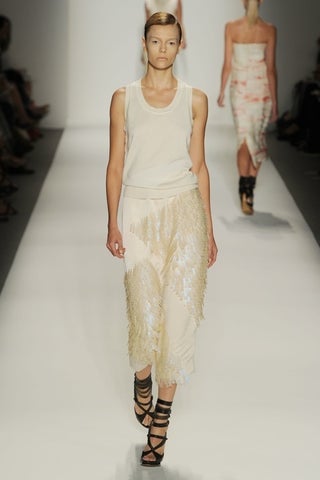 S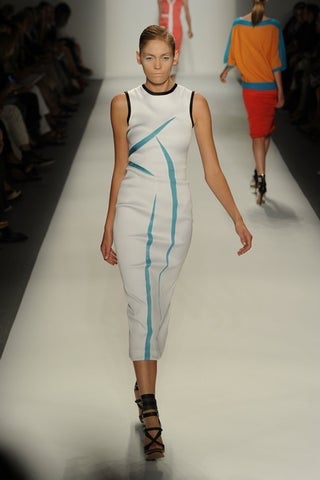 S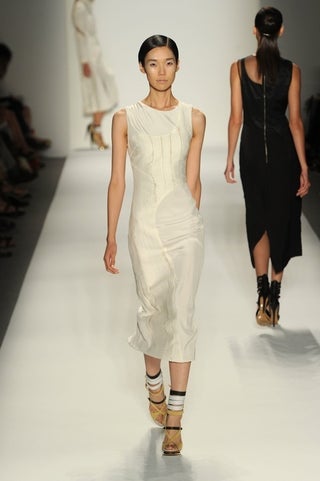 S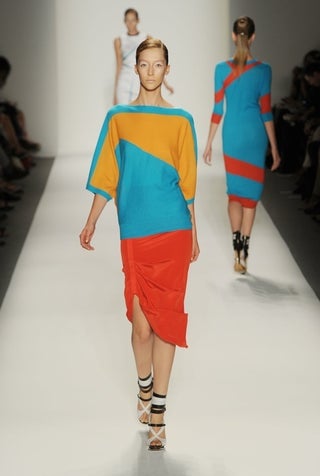 S
The colorfulness of this collection was a real treat after having already seen plenty of spring collections that are carrying over fall's muted palette of earth-toned neutrals and camel-everything.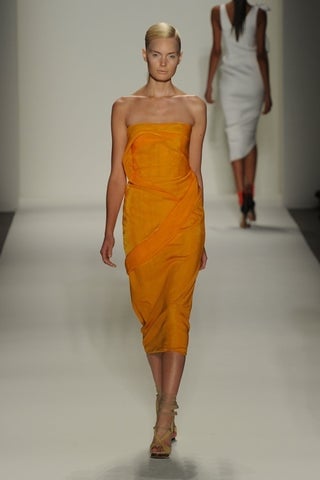 S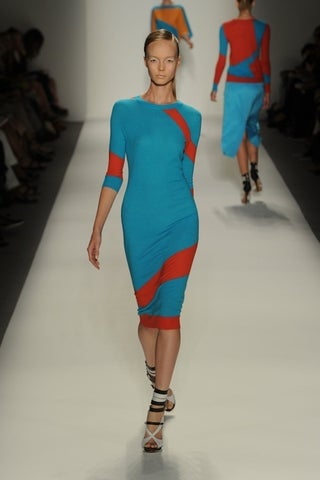 S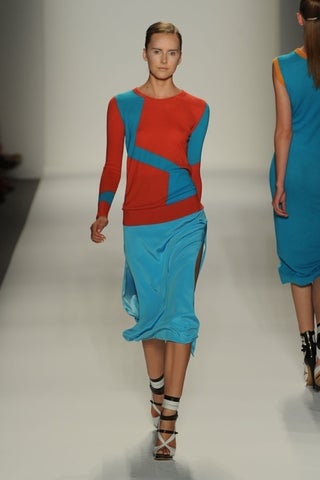 S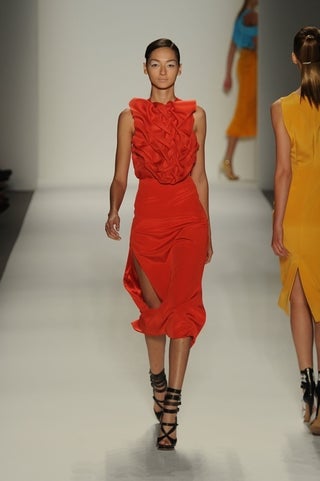 S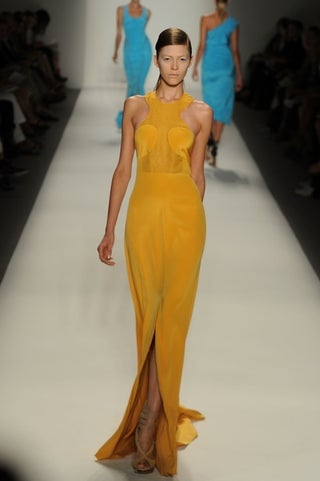 S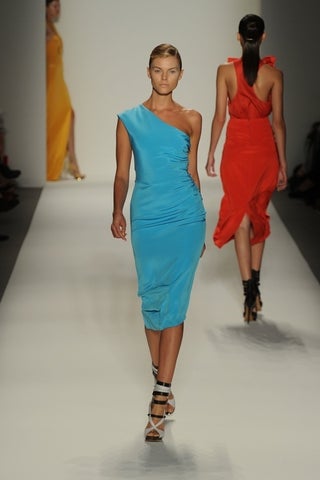 S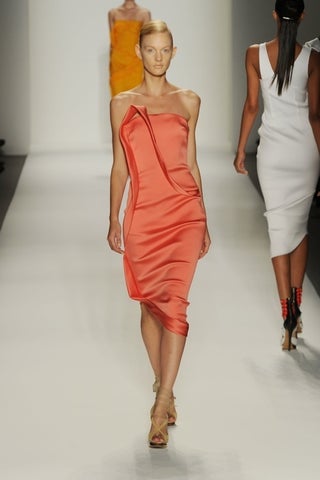 S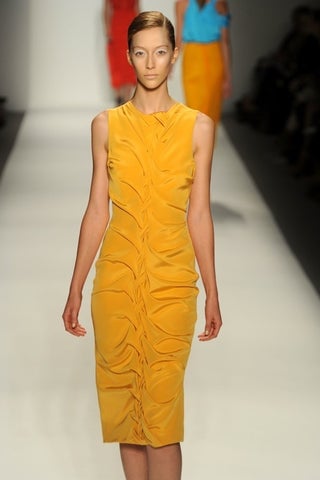 S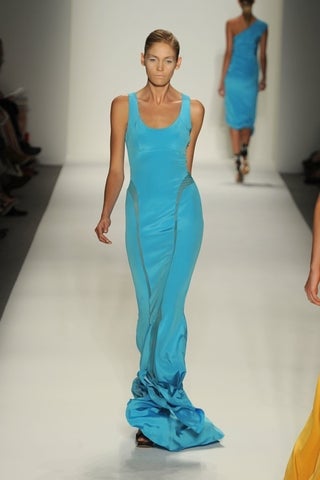 S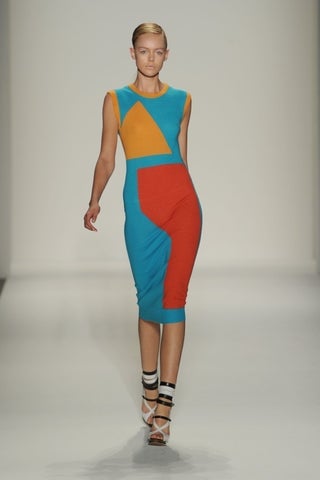 S
It was really refreshing to see good, honest, unapologetic colors — turquoise, yellow, red, white, and black.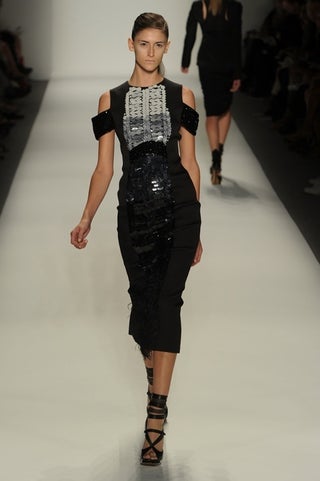 S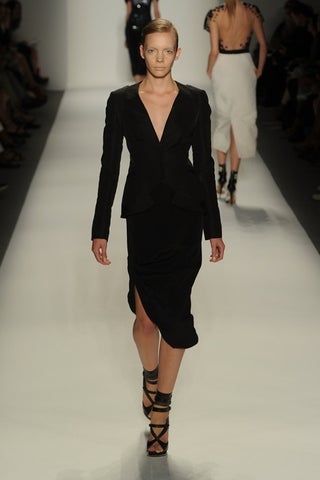 S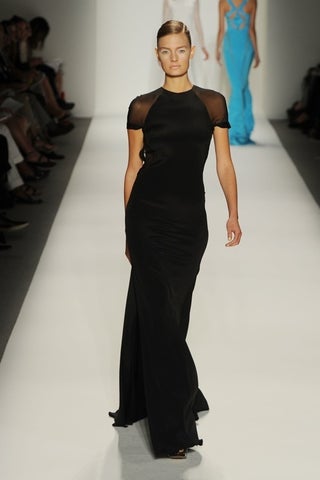 S
Gurung told Eric Wilson of the Times that the the anti-Hervé Leger-body-con-Miley-Cyrus message was absolutely intentional. "We've had a decade of tight skirts and vulgar dresses, and I wanted to make a statement about something different."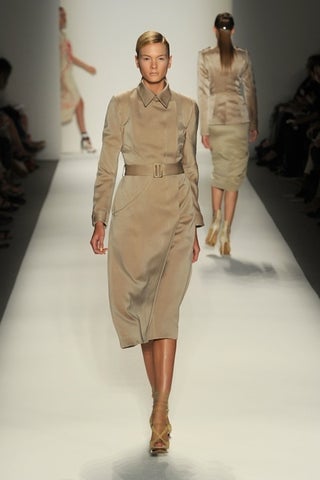 S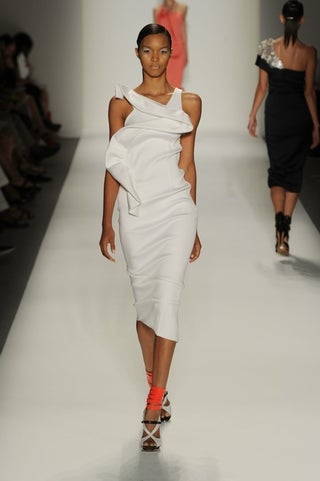 S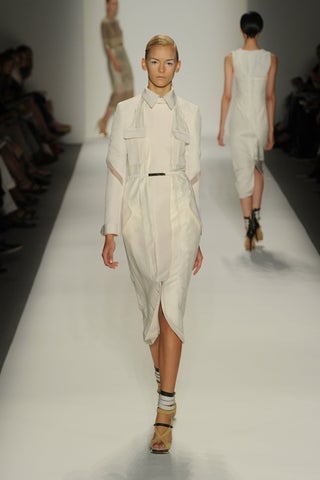 S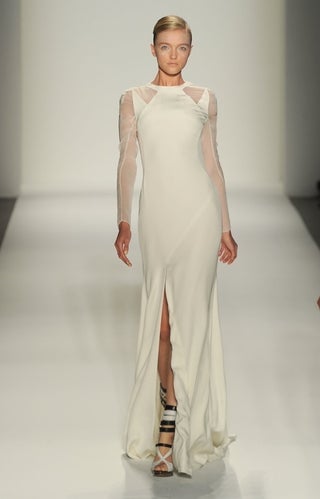 S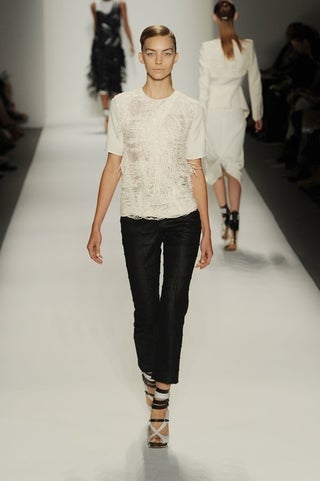 S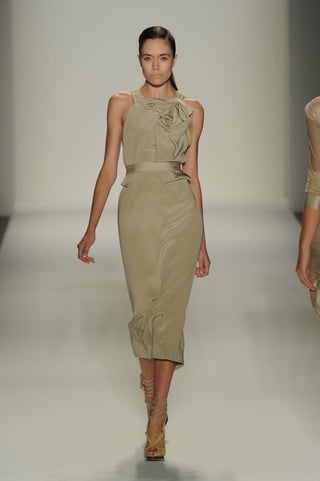 S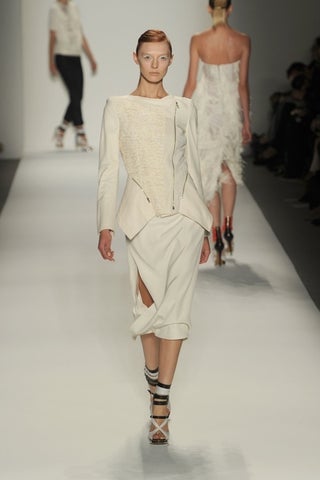 S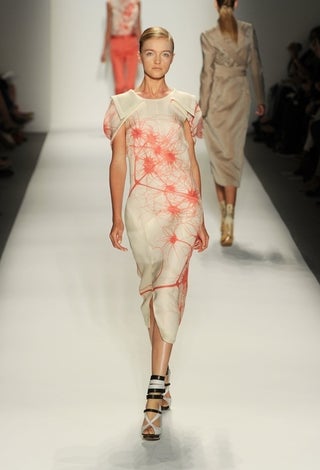 S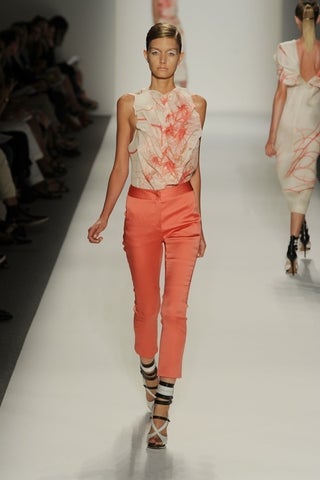 S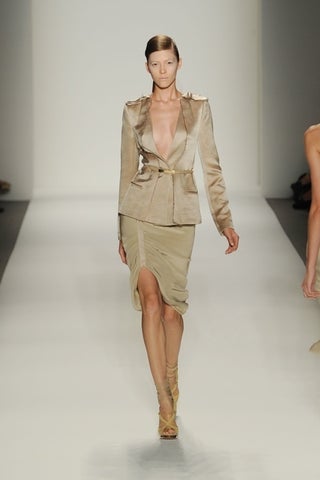 S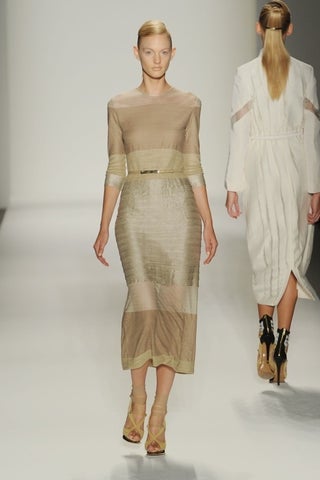 S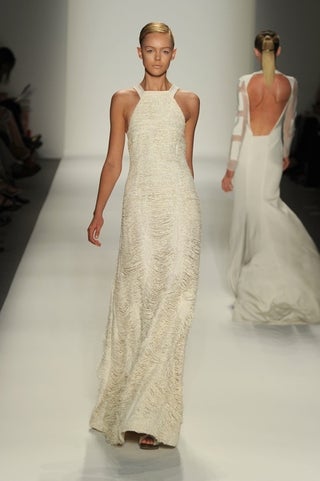 S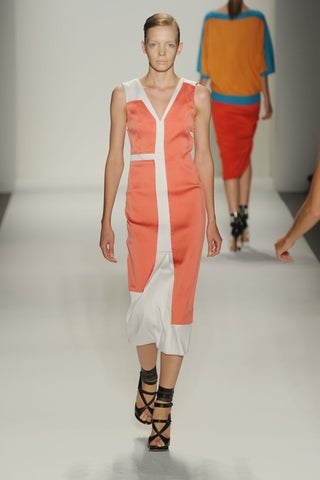 S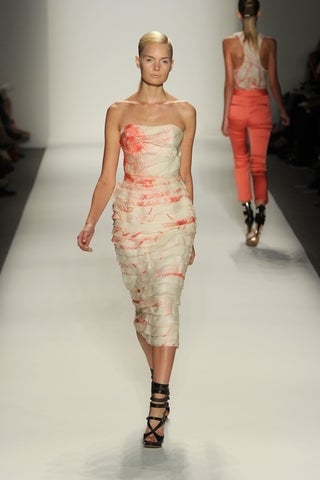 S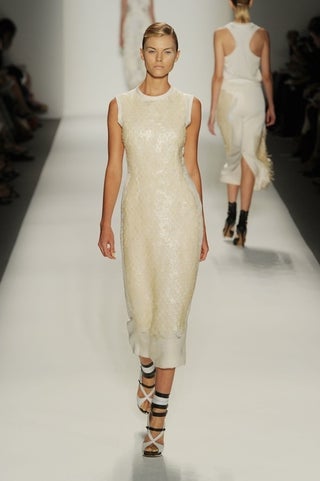 S
Gurung's collection also showed a new interest in embellishment. There were big, three-dimensional swoops of paillettes, and one white shift was covered in clear, rectangular sequins that shook like tiny icicles as the model walked.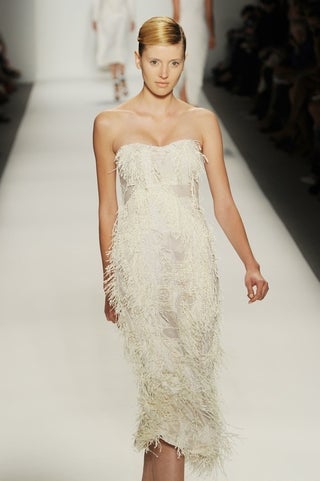 S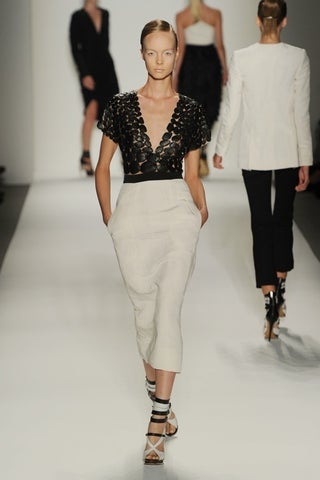 S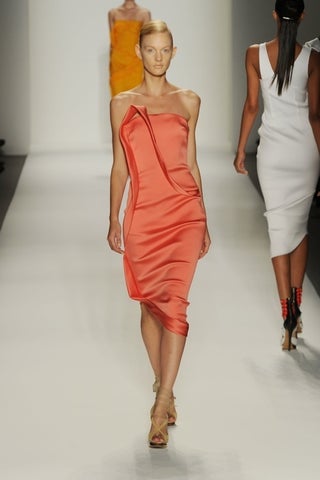 S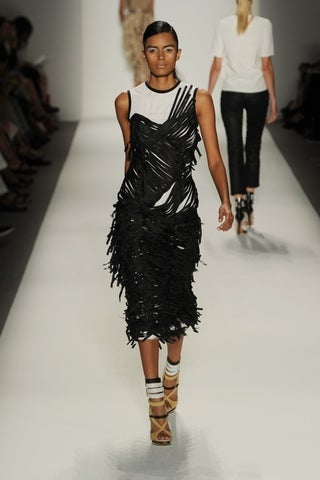 S
And for a couple dresses, notably a black-and-white one worn by the Indian model Lakshmi Menon, Gurung used a kind of rubberized organza and silk that hung from the dresses in soft shreds.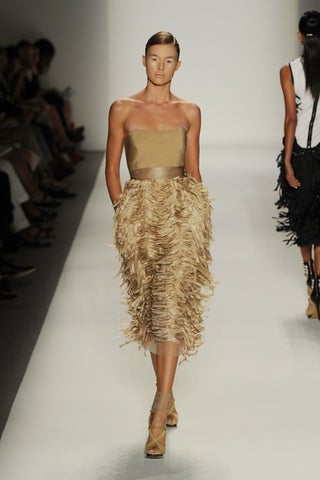 S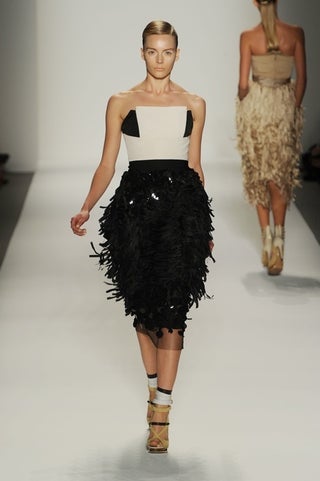 S
If there's a way to make shredding elegant, this was it.