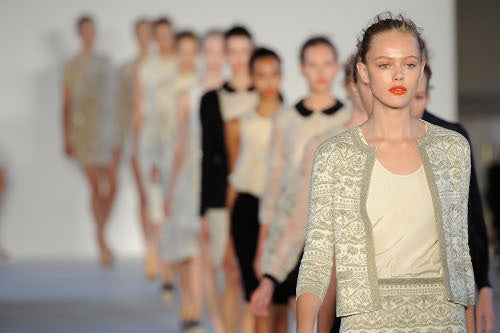 S
The ever-surprising Jill Stuart rolled out a Spring line straight out of a Bergman film. And while we mean that as a compliment (think Smiles of a Summer Night!) we're not sure the Kardashians and Cavalleris present agreed...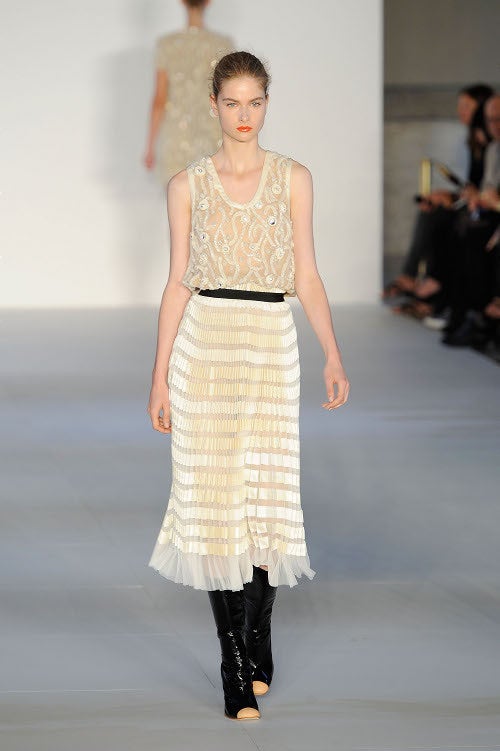 S
The collection fell into distinct aesthetic categories. First, there were floaty whites and creams ready for a garden-party.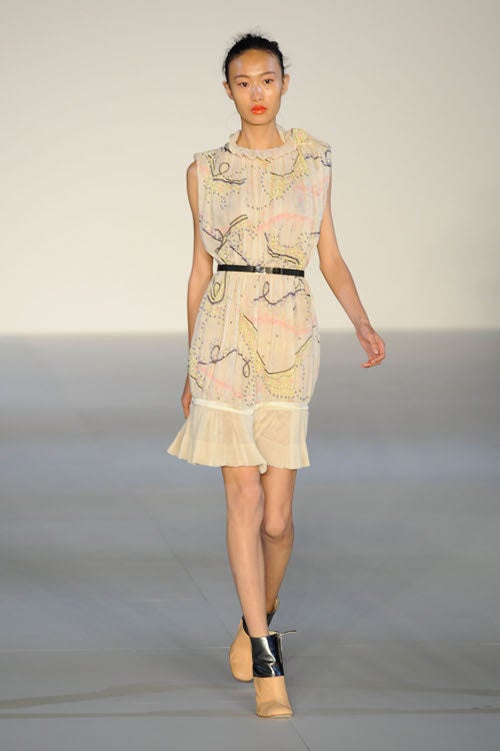 S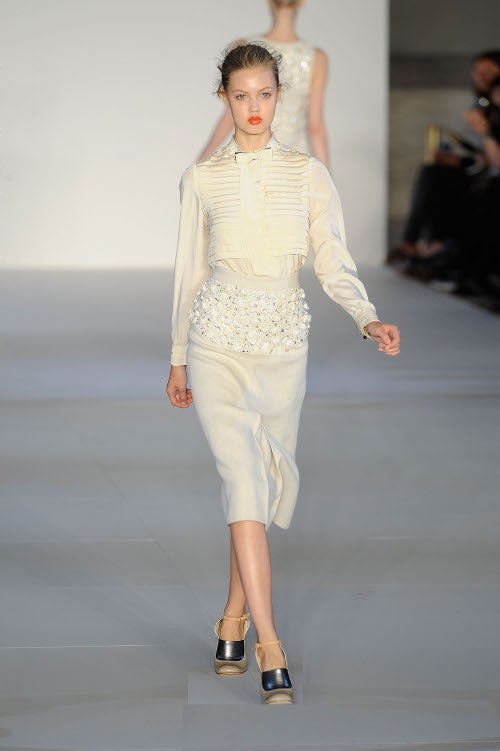 S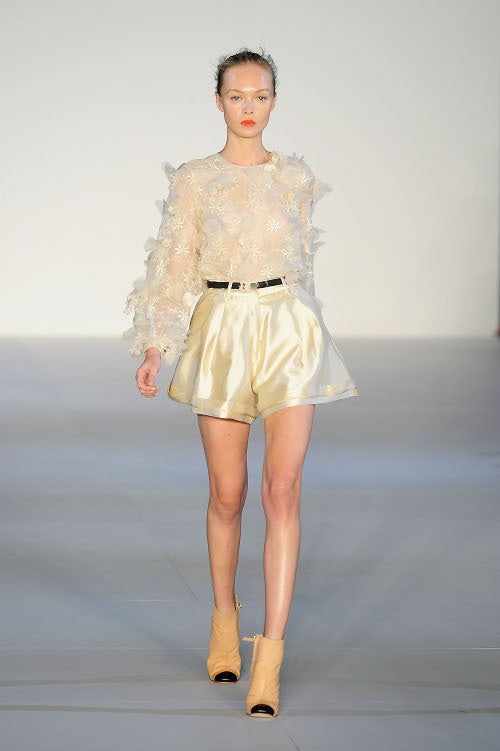 S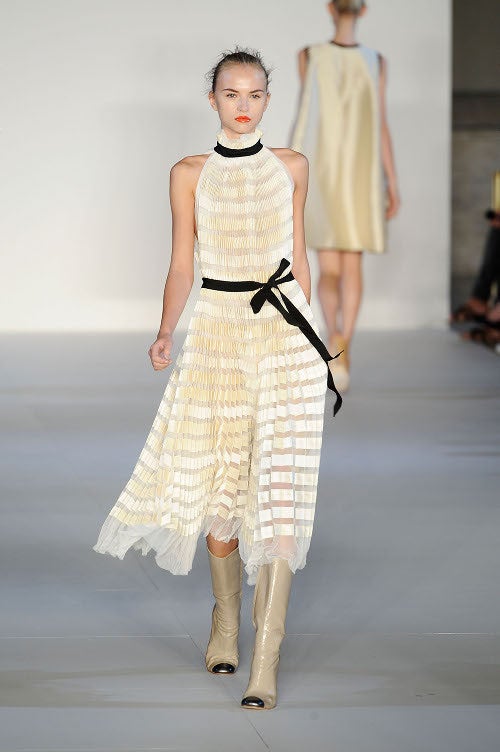 S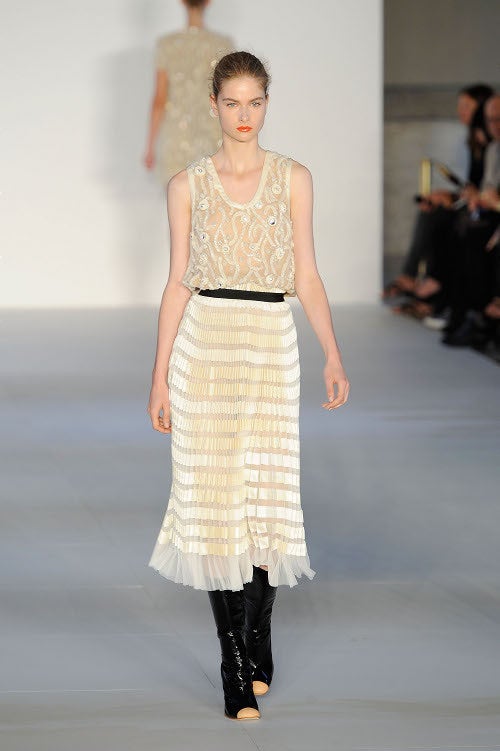 S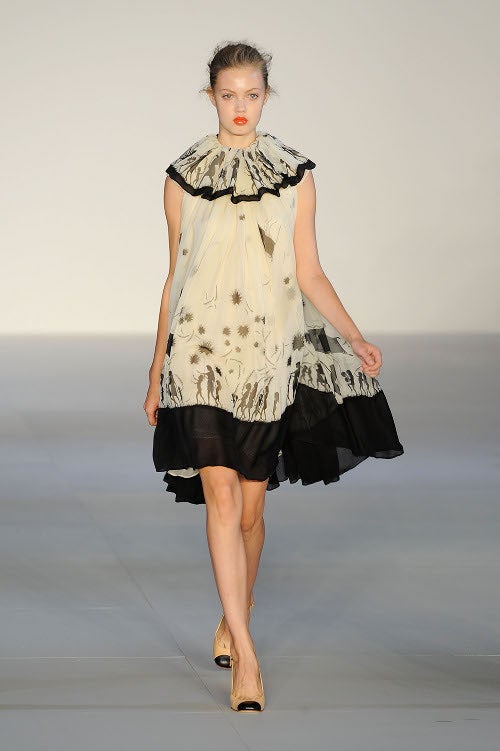 S
These motifs seemed to explictly invoke Victorian childhood.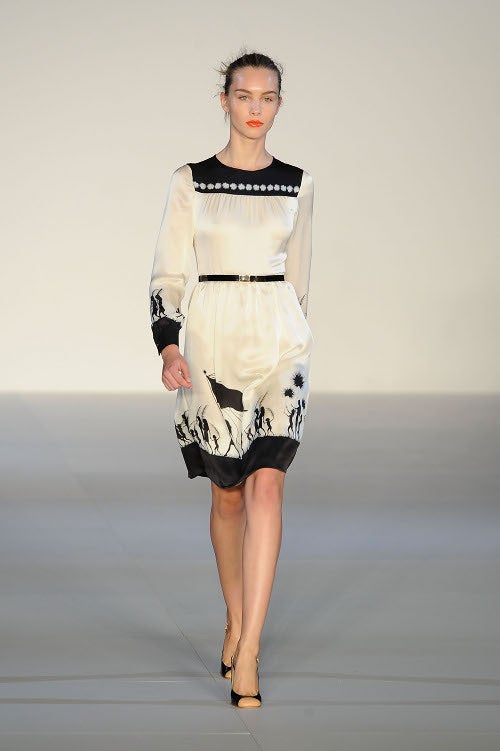 S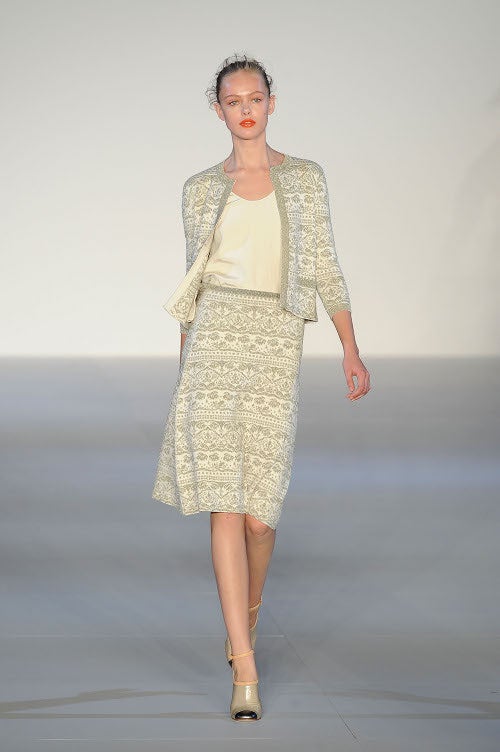 S
Then we had the "Miss Jean Brodie 2010" look: tailored and refined and overtly retro.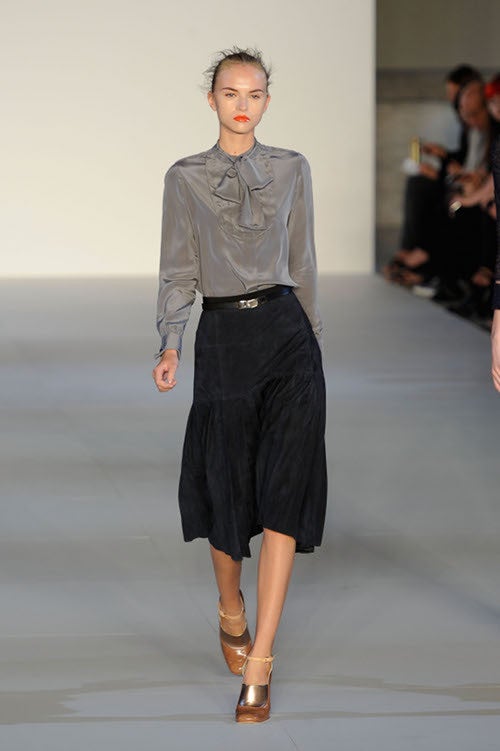 S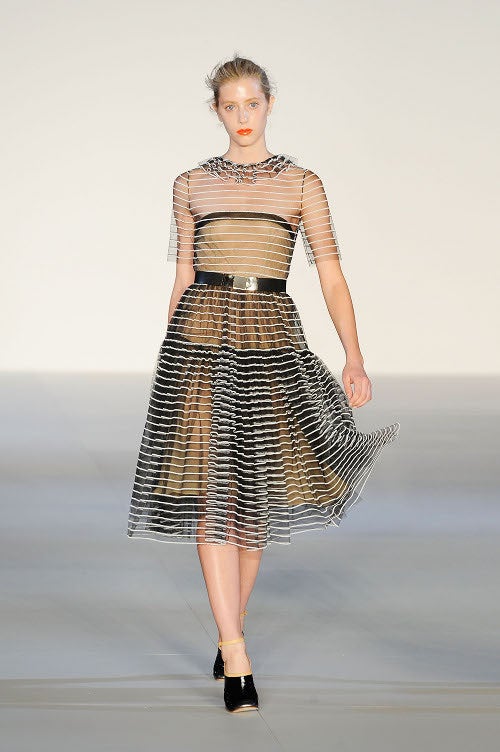 S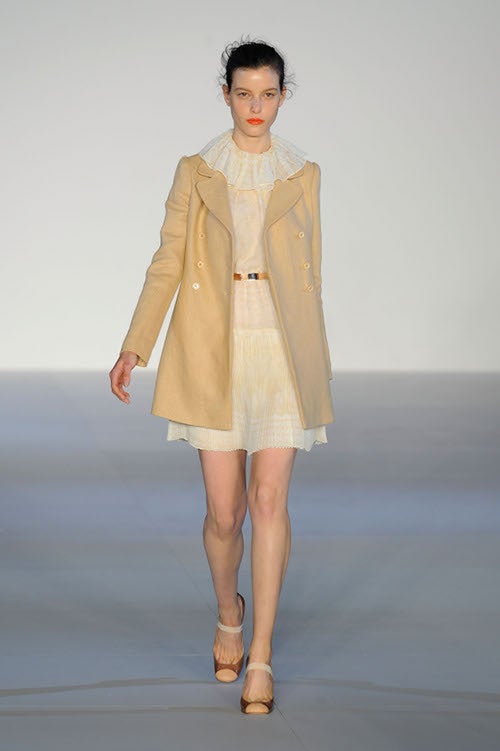 S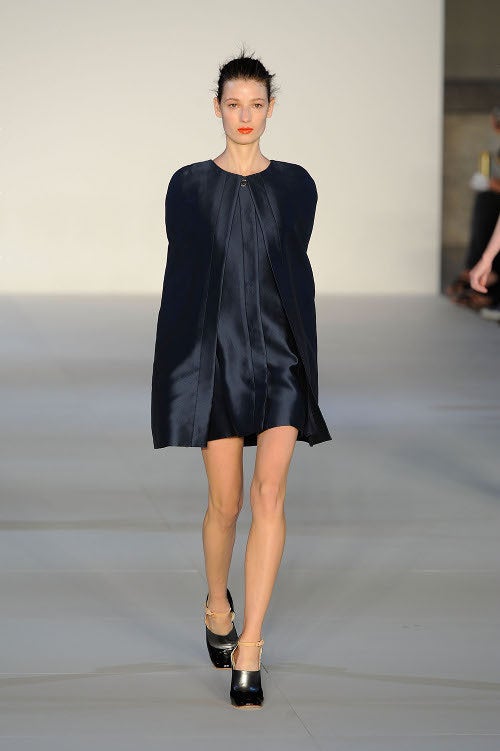 S
At other times, Stuart gives us a sharp minimalism.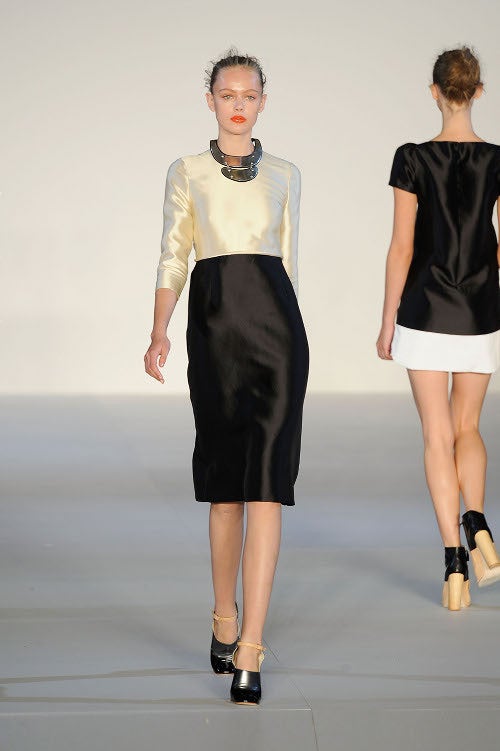 S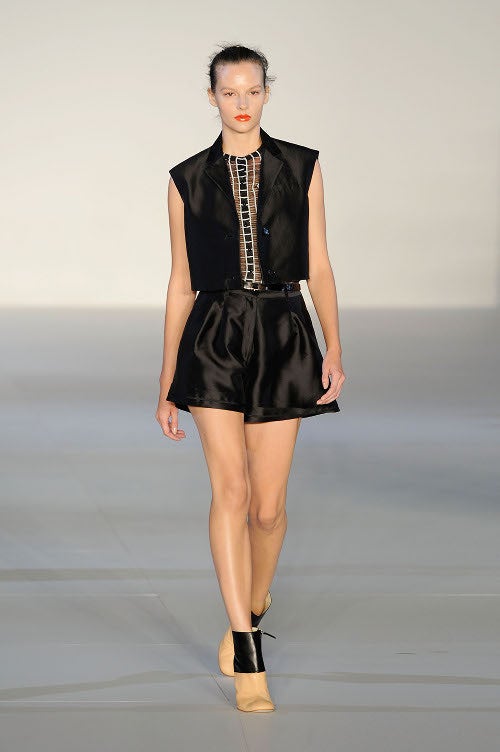 S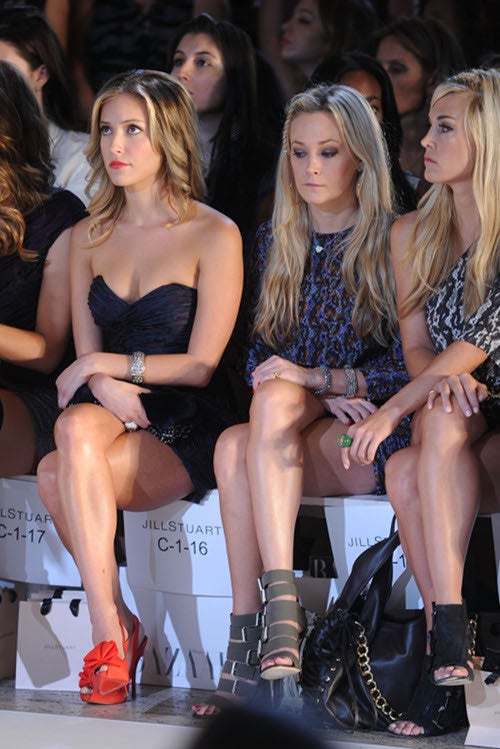 S
Clearly not feeling it.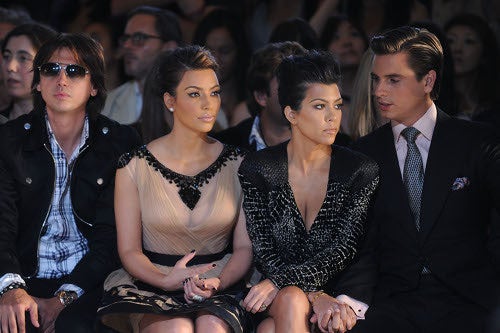 S
I can see that knit suit killing on KK, but she begs to differ, apparently.


[Images via a Getty]