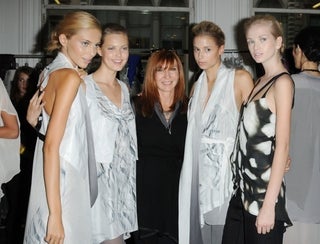 S
Nicole Miller's Spring 2011 collection is a dreamy mix of sheers and straps, blending flowing fabrics with sharp lines to create a pretty, layered look with a bit of an edge.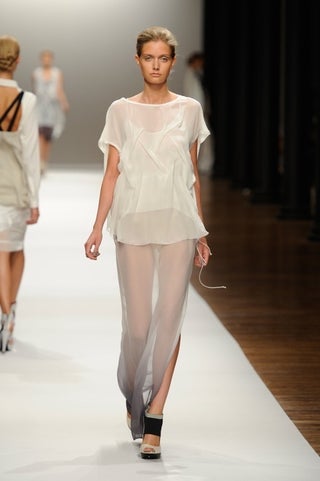 S
Jenna attended last night's show and says the collection was "really beautiful, one of the best I've seen from her recently." Also, for those of you who like backstage gossip: the show ran about 45 minutes late, possibly because Cassie, the singer, "was late to make her appearance. As soon as she sat down, the lights and music were cued. Celebrities!"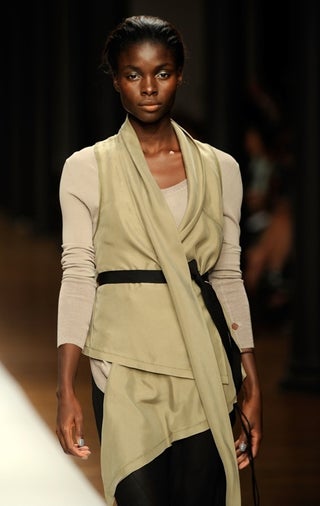 S
Jenna also notes that "there were three black models and one Asian model, each of whom got a couple looks apiece. 20 models total, I think."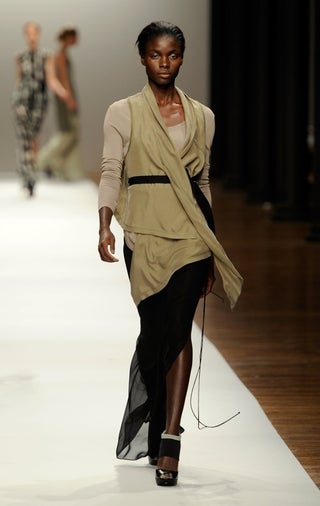 S
Here is a full-length version of the same outfit.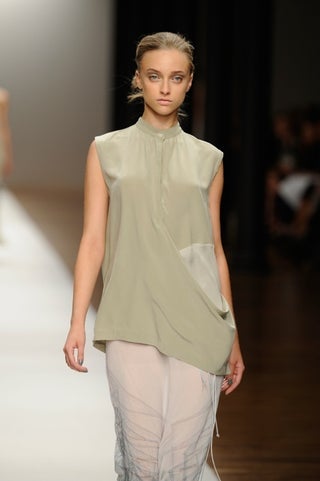 S
The color palette was relatively limited: a lot of white and black, with a touch of soft blues and greens mixed in. Miller seemed to be having fun mixing up the length of her layers, keeping everything sheer and flowing.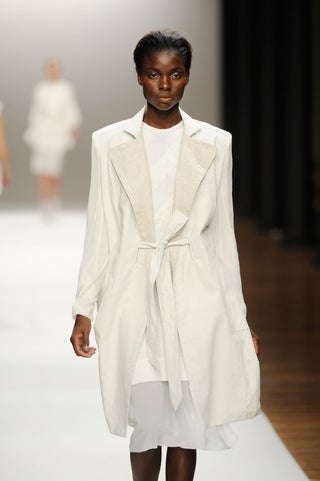 S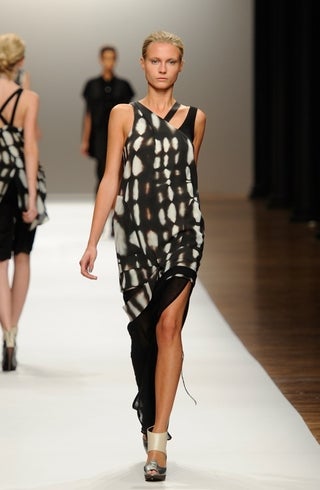 S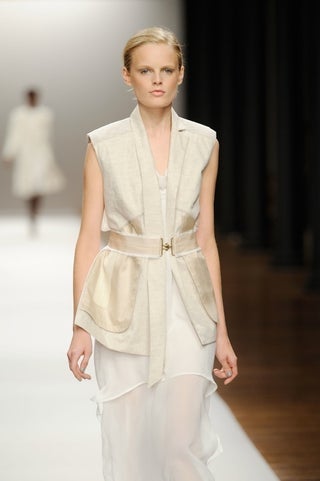 S
The white eyeliner on the models gave everything a slightly mod look, makeup wise, which was an interesting contrast to the flowy layers. It's almost as if a hippie chick snuck in to be an extra in Quadrophenia and hoped nobody would notice.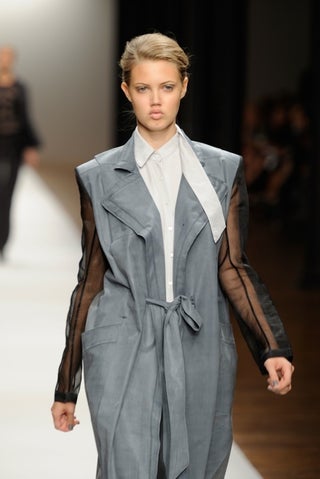 S
I feel like this outfit would have fit in in Irin's Don't Tell Mom, The Babysitter's Dead post yesterday. The dishes are done, man.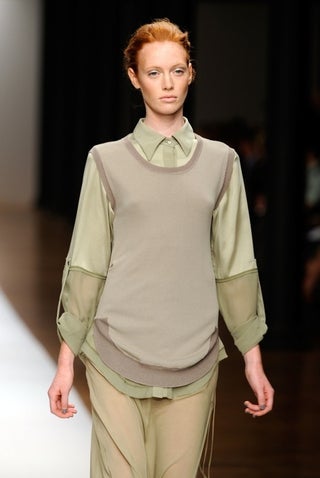 S
Don't worry, you're not the only one who yelled "Swinton!"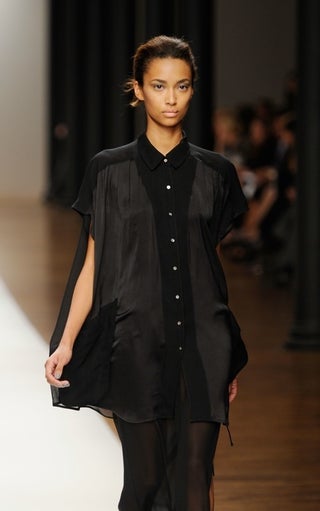 S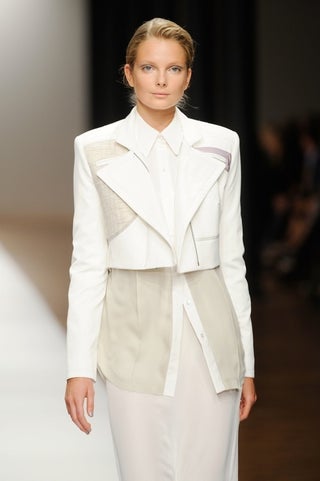 S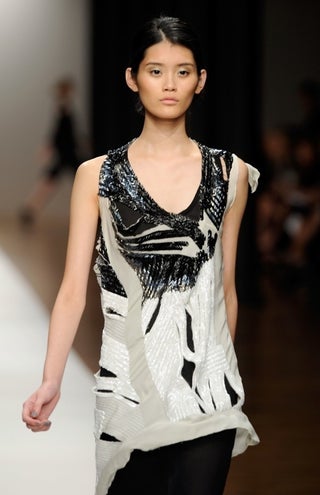 S
The fun thing about Miller's clothes, I think, anyway, is that I can actually picture people wearing them.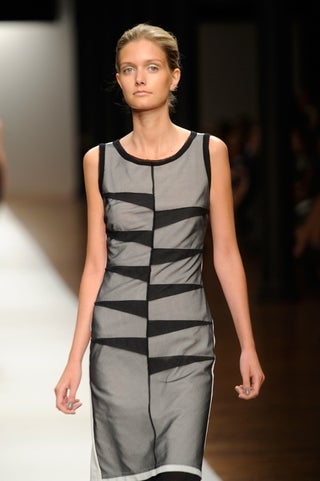 S
This dress, for example, looks pretty wearable.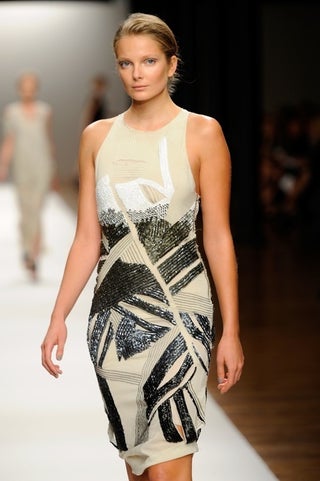 S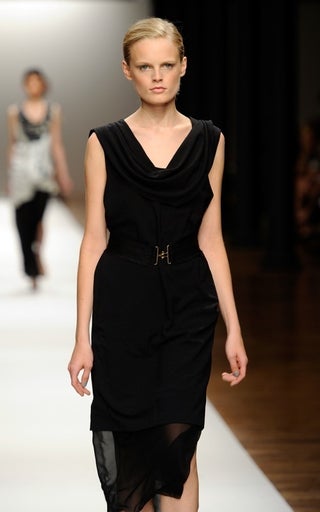 S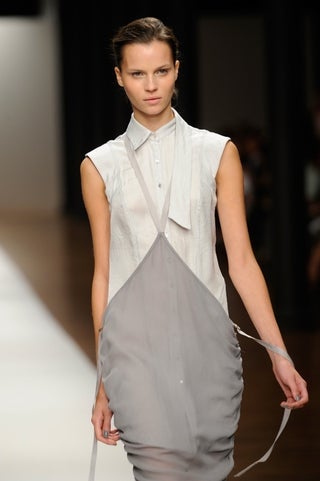 S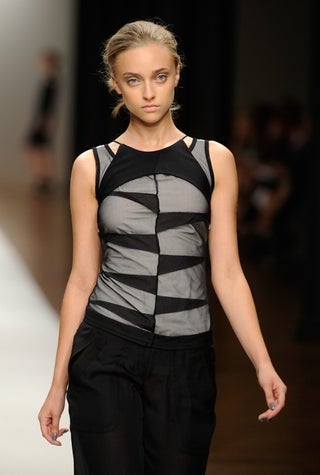 S
The strappy theme (help me, fashion people) seemed to pop-up quite often in the collection.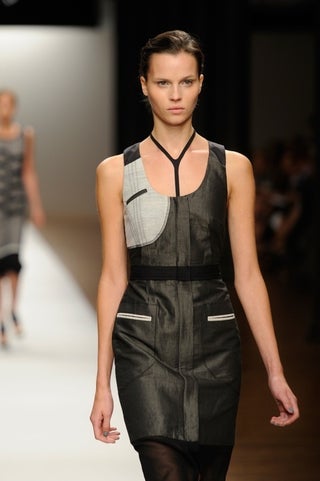 S
As seen here...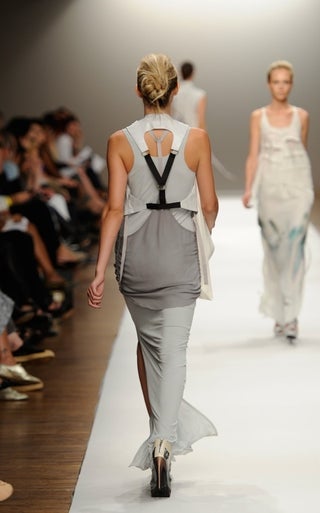 S
And on the backs of many of the pieces.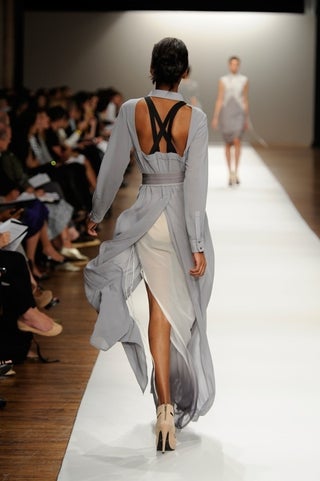 S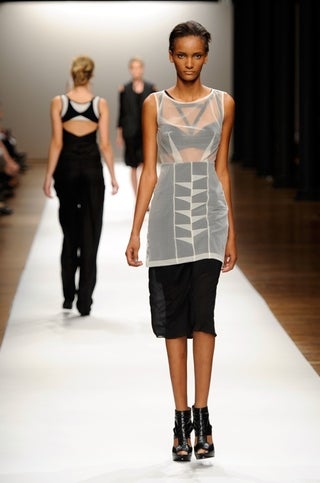 S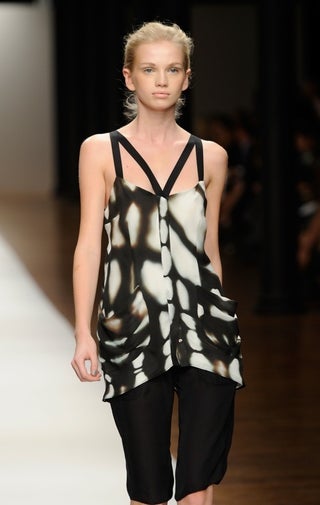 S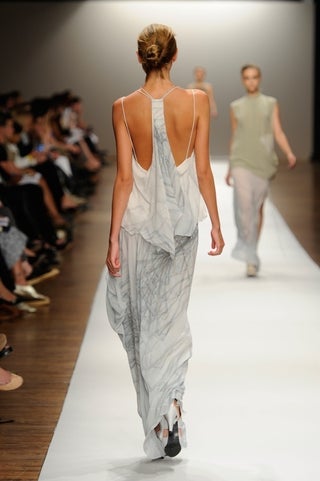 S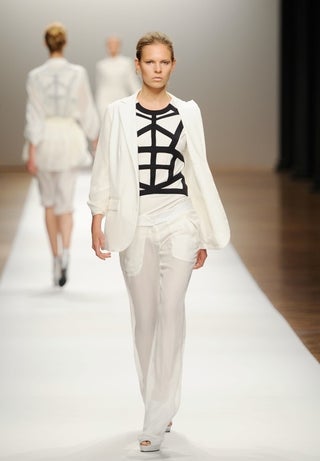 S
I feel like somewhere out there, there's a high school girl already replicating this with electrical tape.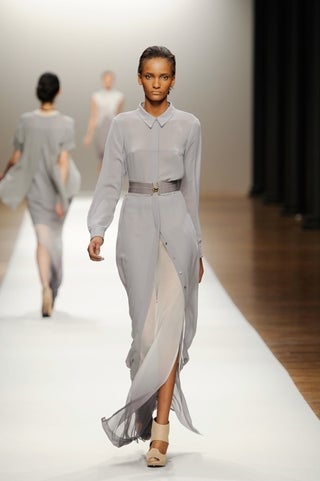 S
The hard lines were balanced out by soft, flowy pieces such as this one.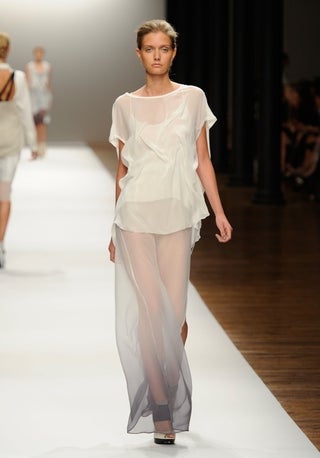 S
And this one.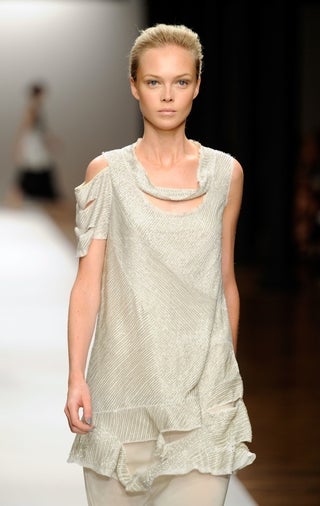 S
And this one!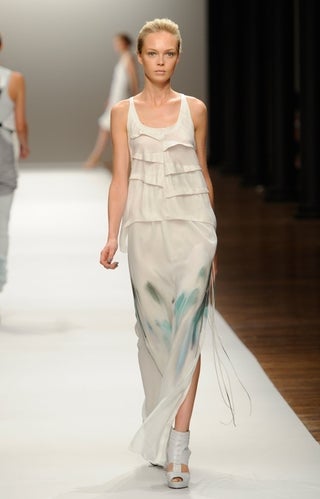 S
This one is my favorite. So pretty.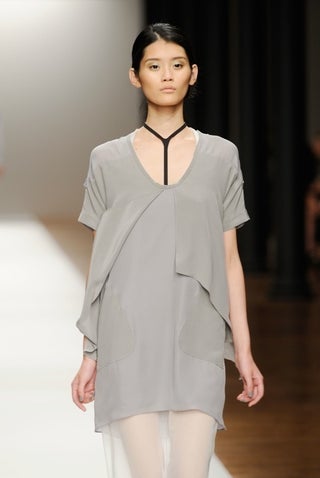 S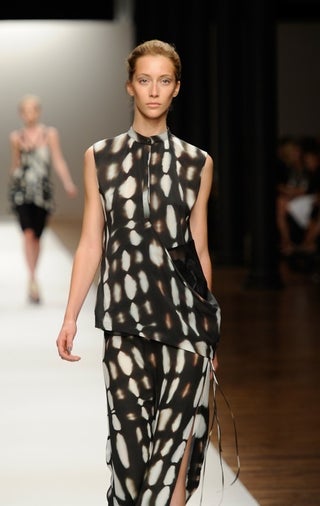 S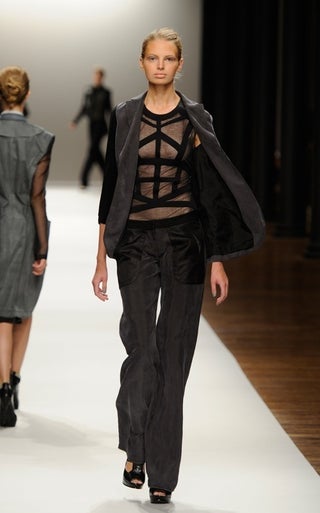 S


This one, not so much.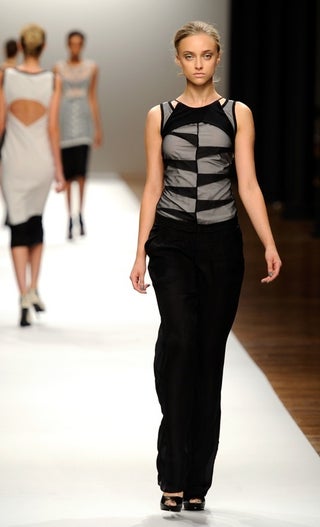 S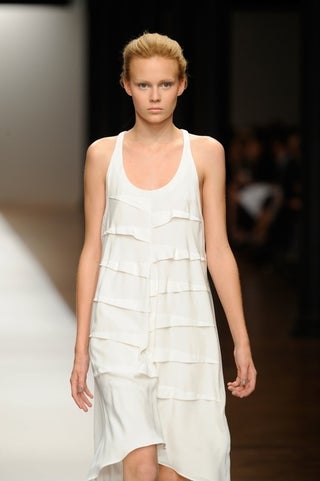 S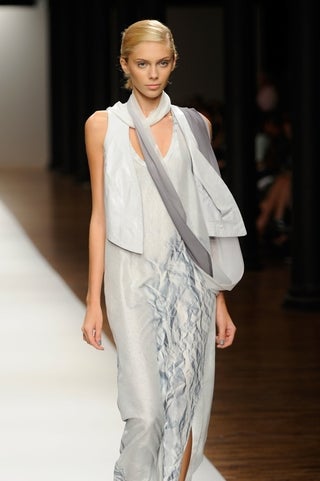 S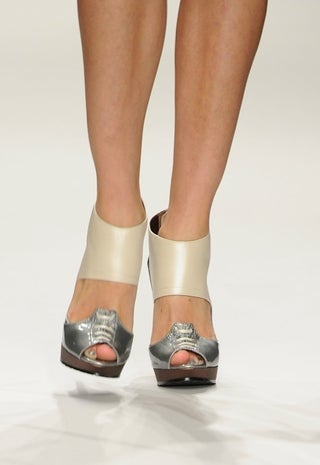 S
And then there are the shoes.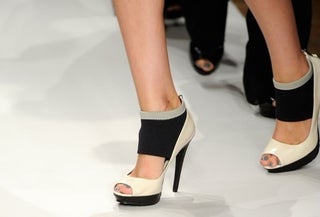 S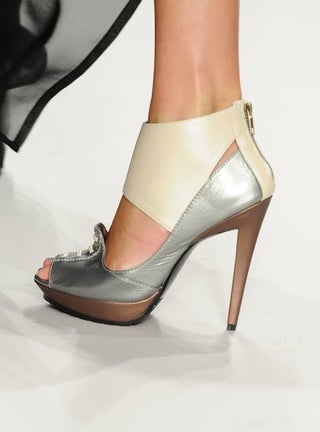 S
I like these the best, but that's only because I still want to be Judy Jetson, and I'm a sucker for anything silver/metallic.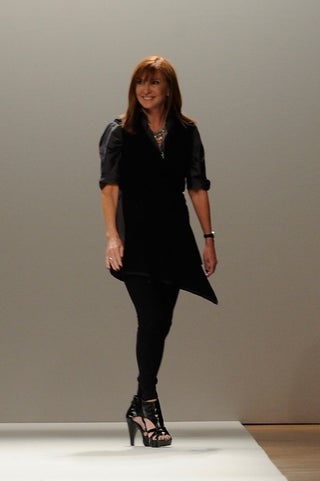 S
The designer herself seems pleased. What do you think?