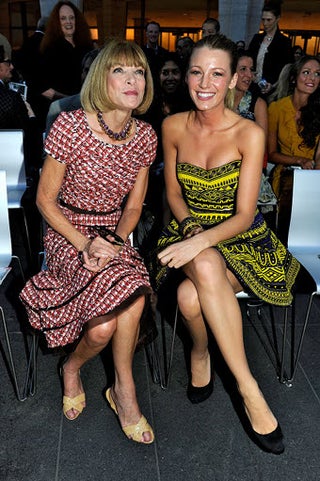 S
On both sides of the pond, Fashion's Night Out has kicked off — and things will never be the same. (Okay, that last part was a lie. But there were a lot of celebrities in designer clothes.)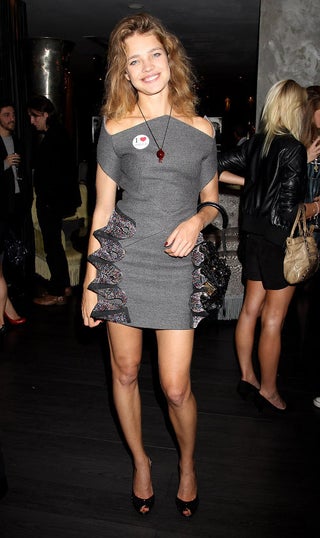 S
In London, Natalia Vodianova channeled a very chic brontosaurus — albeit with a larger brain.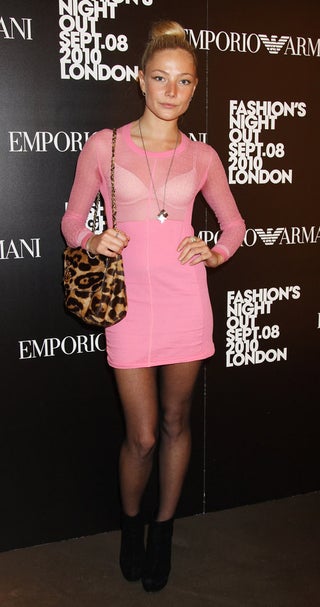 S
Okay, please let Clara Paget's getup signal the end of this misguided "Straight Up" fever.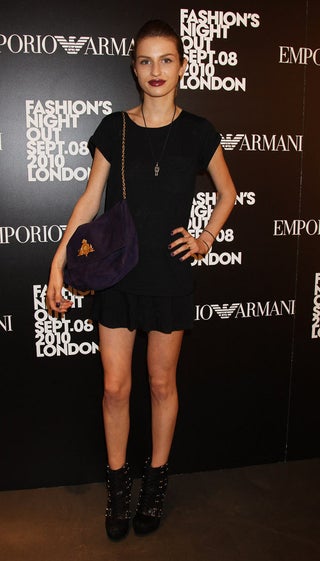 S
Also in London, Tali Lennox shows off a few of the fashionista's prime fashion week accessories: a bold lip and a ludicrous shoe.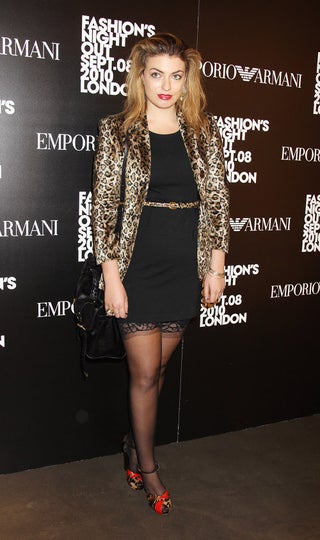 S
Y'know how they're always calling leopard a new basic? Yeah, Lola Lennox shows how not to make that true.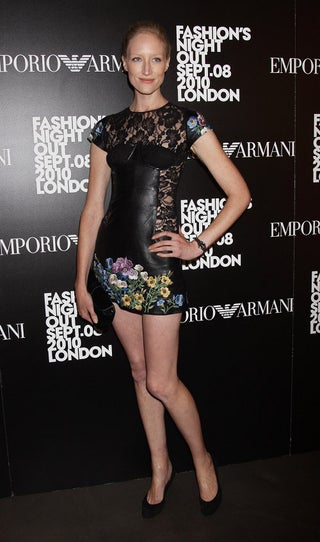 S
Some people are really good at simultaneously patting their heads and rubbing their tummies. Jade Parfitt's kind of like that, except instead it's wearing a bunch of really awful trends simultaneously.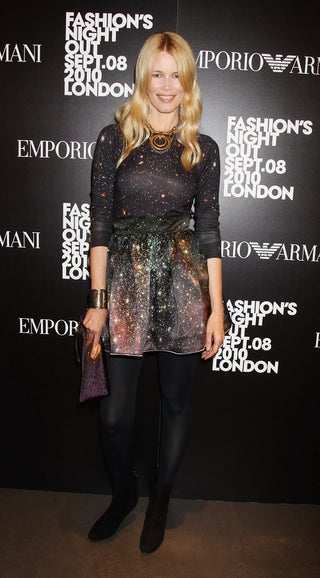 S
Claudia Schiffer in London: Astral Weeks. (Except the album's better than that suggests.)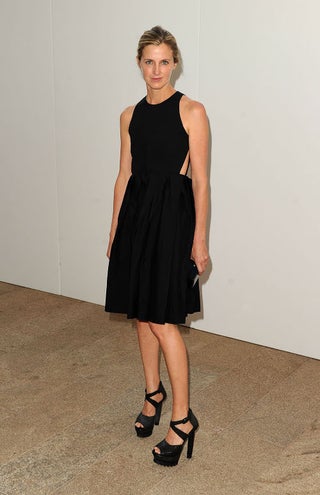 S
This elegant New York fashionista in stilt-shoes is Amanda Brooks, and in my opinion, her I Love Your Style is one of the best fashion meditations out there. Just sayin'.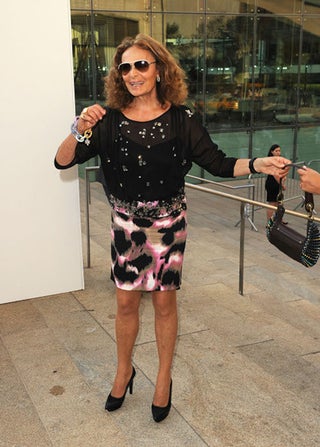 S
Diane von Furstenberg, as usual, manages to look totally unstudied — this is one dame whose clothes never wear her.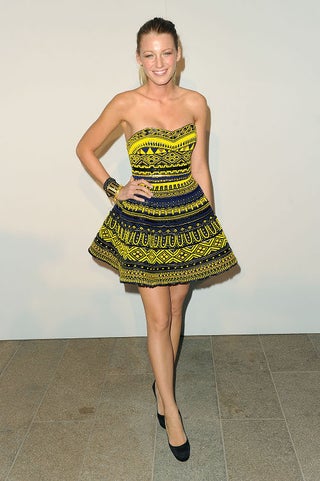 S
Blake Lively lives up to her name in a fun print balanced with clean lines.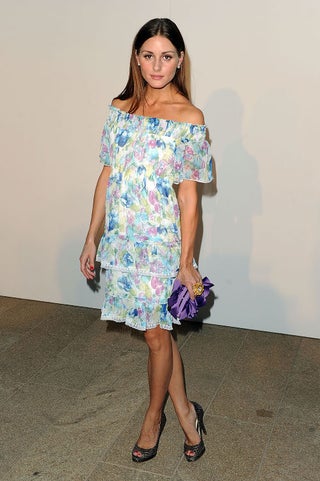 S
Olivia Palermo may skew 70s bridesmaid, but still looks mighty pretty.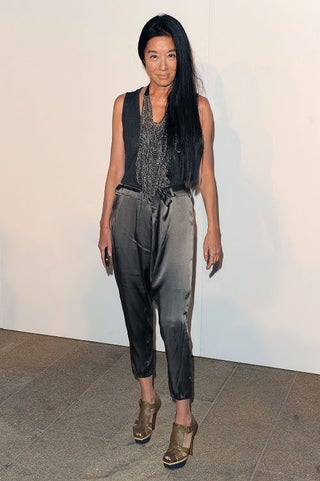 S
I'm not sold on this whole silk pants thing, but Vera Wang makes a good case for elegant loungewear.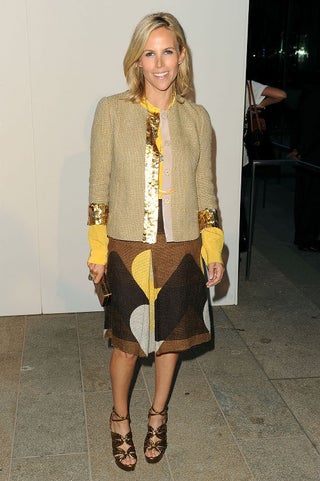 S
Tory Burch takes her mumsy irony to a Talbots-like height.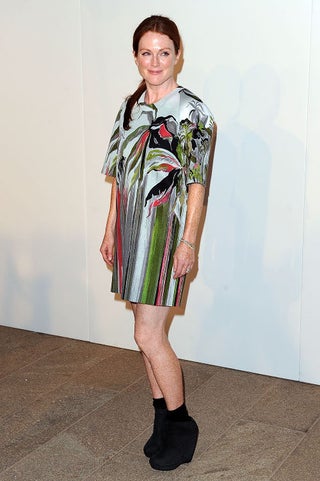 S
Julianne Moore has worn more flattering ensembles, although few as well suited to a finger-painting session.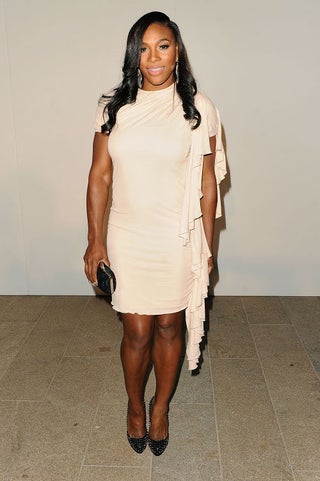 S
Serena Williams, torn between the desires for minimalism and femininity. Aren't we all.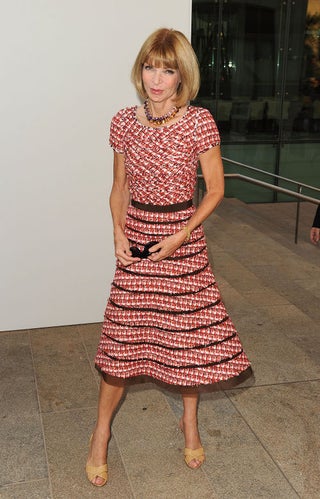 S
An unusually jolly Anna Wintour, in a frock to match.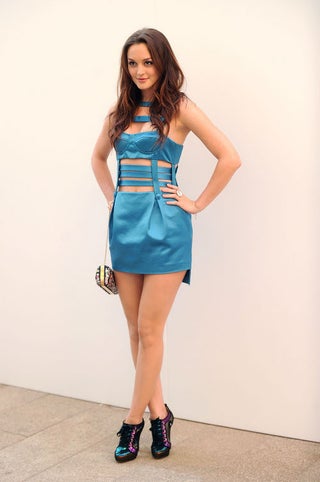 S
Leighton Meester has a fondness for pushing the envelope. But where, exactly? The Alps in a sexy "It's a Small World?"


[Image via Getty]