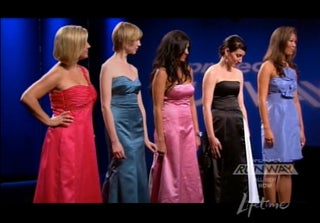 S
Last night's episode involved taking hideous polyester bridesmaid dresses and turning them into something wearable. Results were mixed between "Snooki & The Flintstones" and "secretary from 1987."
Mondo picked a dress because it was pink, but when his model turned around, she had a weird white stripe highlighting her ass. Mondo was adorably horrified.
During the challenge, which also involved allowing the public at some random designer showcase to vote on which dress they liked the best, Michael C was doing pretty well. So Ivy started some kind of rumor that he was spreading a rumor about her. Or something. On to the runway…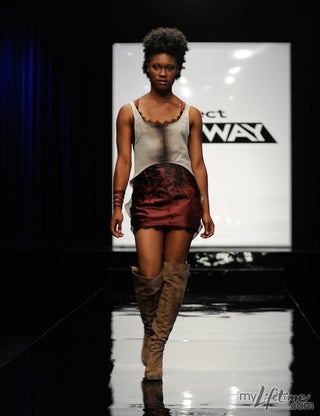 S
Gretchen's outfit looked, in the words of my friend who was watching with me, "like fucking garbage." And: "like the woman shat herself."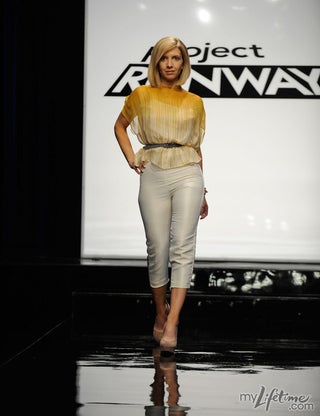 S
Ivy turned her cream dress into tight-ass tuxedo pants.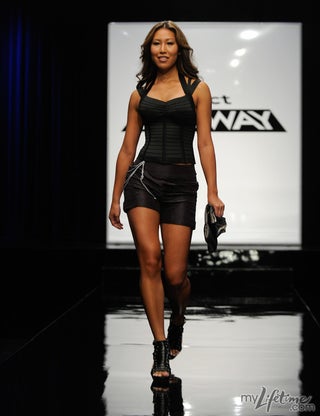 S
Andy had the J. Crew dress with the fugly vertical bow on it. I have hated this dress for a while now! He dyed his fabric and churned out hot little shorts. One of the other designers called this a "take your husband" outfit.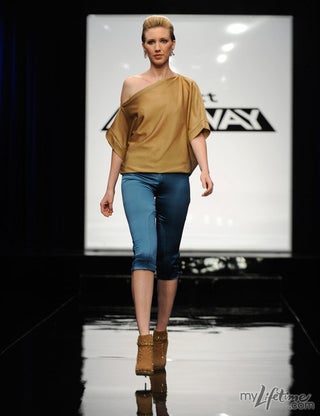 S
Casanova's ensemble was sexy, chic and cool — who would think you could turn a bridesmaid dress into motorcycle pants?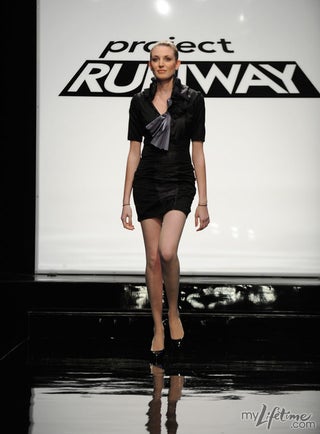 S
April: Fashion forward, but not a diaper. Nice job.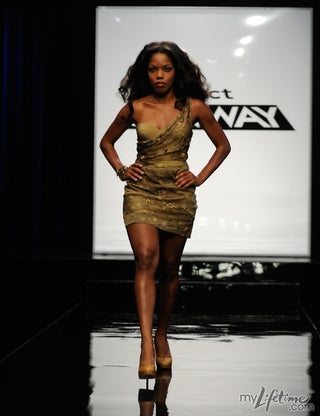 S
Chris had hideous fabric he somehow made less hideous. Perhaps it's a little "Sheena Queen Of The Jungle Goes For Cocktails At The Watering Hole," but that's okay. Christopher was in the top 3.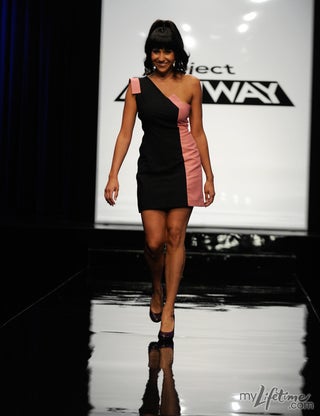 S
Mondo made magic happen. His dress was awesome, even if Michael Kors thought the hair was "Snooki & The Flinstones." Mondo was in the top 3.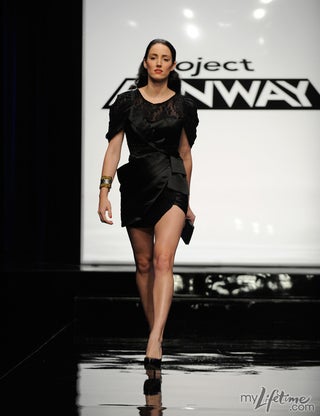 S
Michael C's lacey little black number was a crowd-pleaser. The judges thought it was "ultra-sophisticated." He was declared the winner. Personally, I think Mondo was robbed — his dress truly did not look like it used to be a frothy prommy thing — but they're setting up an interesting battle, pitting Gretchen and Michael C against each other.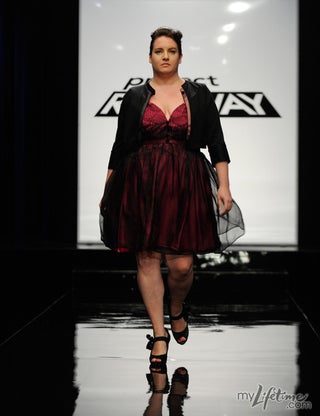 S
Michael D was in the bottom. It sucked that as the only designer with a fuller-figured woman, he completely failed. A FULL SKIRT. Really? He should have used Joan from Mad Men as inspiration and done a wiggle skirt. He was in the bottom 3.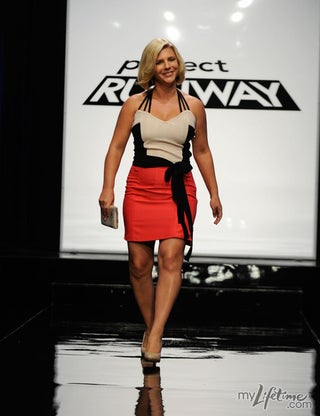 S
Michael Kors thought Valerie's bodice looked like a maternity bra, and Nina Garcia noted that Valerie's dress made her model look shorter and broader. Valerie was also in the bottom 3. How can she have such awesome personal style, yet create this icky thing?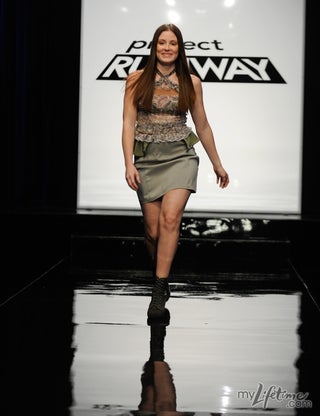 S
Oh lord. Peach's dress. The judges really went off.
Peach and her avocado goiter had to say goodbye. Auf Wiedersehen, Peach!