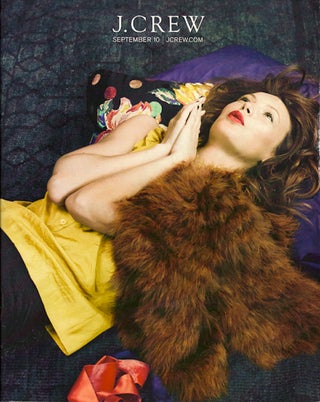 S
The thick, rich, creamy, dreamy September J. Crew catalog has arrived! Dying to know what's hip, now, outta sight for fall? The answers lie within.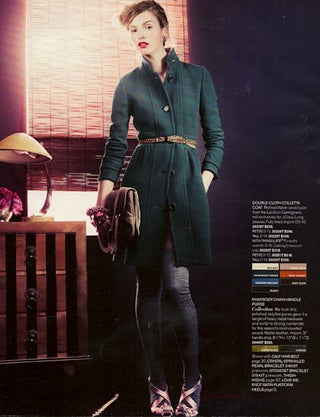 S
WHAT"S HOT:
• Coats as dresses, worn with over-the-knee socks. Sure, you might feel a little warm when sitting down to dinner — and you might flash your crotch to the busboy — but fashion is about sacrifice!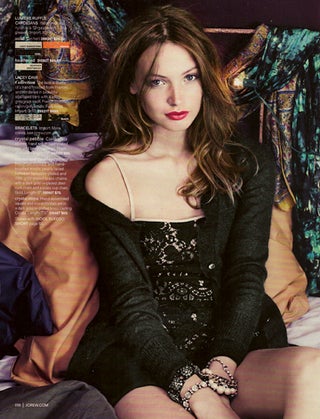 S
• Looking like you spent the night getting shagged senseless.
(Actually, this is hot style for all seasons.)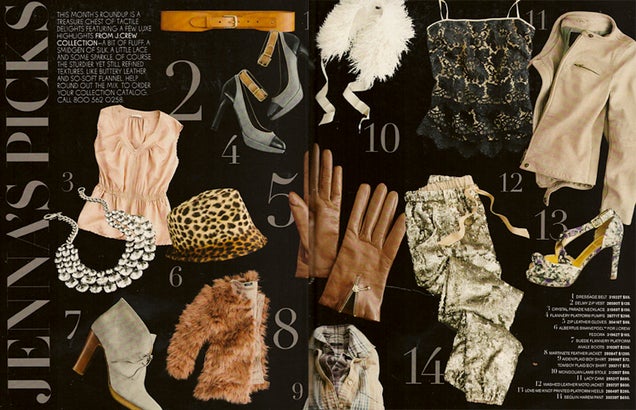 S
• Mixing and matching accessories that have a bordello-chic vintagey vibe, as though grandma was a pricey hooker.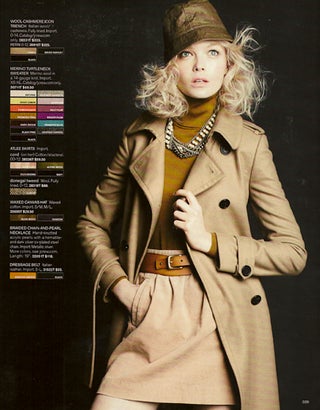 S
• Pretending to be a spy so far undercover that it's okay to seem like you're pretending to be a spy.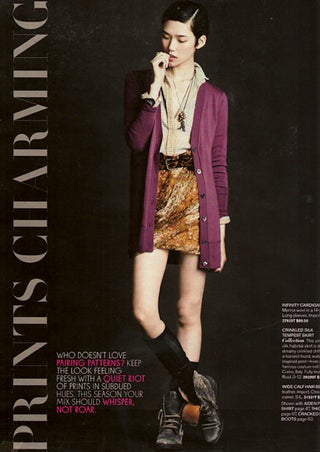 S
• Dressing like a petulant 7th grader who didn't do her homework and thinks House Of Mirth ended on a happy, upbeat note.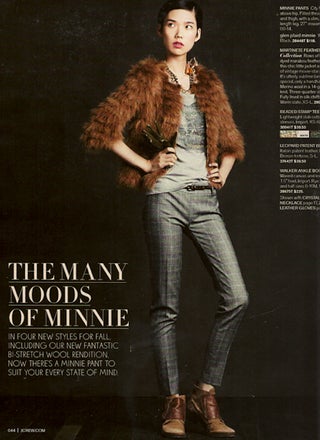 S
• $1200 jackets made from the hide of Snuffleupagus, may he rest in peace.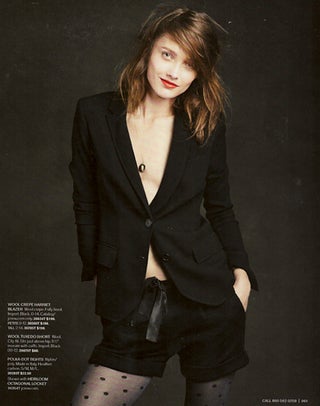 S
• Toplessness, as predicted by Shiloh Jolie-Pitt, Lindsay Lohan, and all the magazines of fall 2008.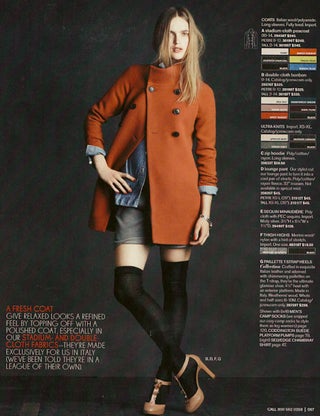 S
• Cutting off your sweat pants, turning them into shorts, wearing them with long socks and heels and playing it off like it doesn't look absurd.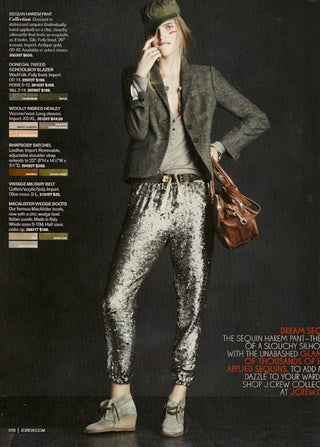 S
• Lipstick worn under the eyes; glitter harem pants.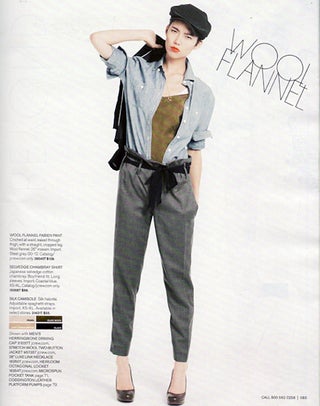 S
• Using Newsies as inspiration.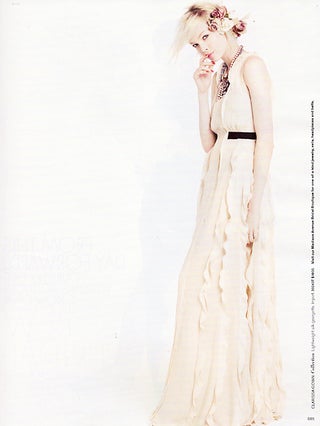 S
• Marrying the invisible man. (It's okay that you don't see him much, that's the sign of a "modern" couple.)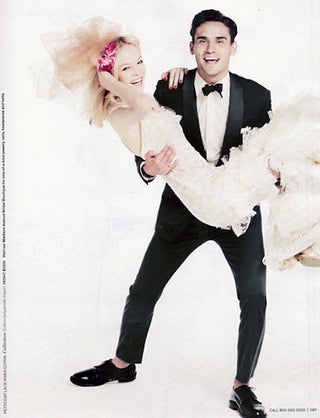 S
• Marrying dudes who don't wear socks.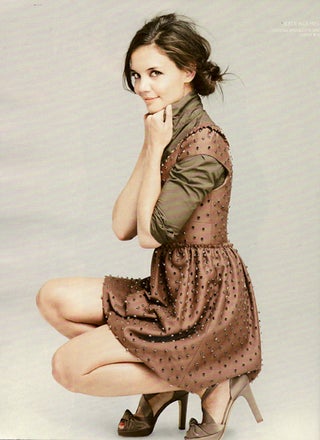 S
• Katie Holmes.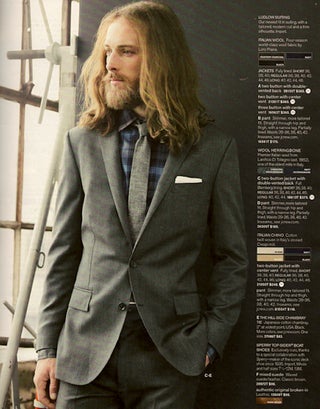 S
• The What Would Jesus Do If He Were CEO? look.
Earlier: Operation Desert Porn: J.Crew's Wartime Glamour
Anthropologie's Misty Water-Colored Memories
Who Needs Clothes When Crewcuts Kids Are So Freaking Cute?
Anthropologie, Translated As A Southern Gothic Novella
The Pyramid Collection: Shopping For Free Spirits & Black Widows
See also: All Today In Catalogs posts