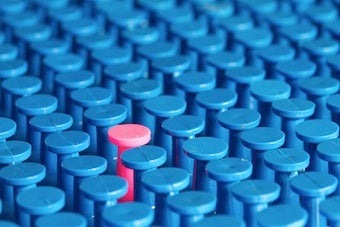 Can we have a conversation about change and diversity that doesn't devolve into defensiveness and namecalling by the people in charge? We'll tell you when it happens. The latest example concerns women in tech. But there's a silver lining.
It started with a Wall Street Journal story noting that "only about 11% of U.S. firms with venture-capital backing in 2009 had current or former female CEOs or female founders, according to data from Dow Jones VentureSource. The prestigious start-up incubator Y Combinator has had just 14 female founders among the 208 firms it has funded."
So far, pretty straightforward stuff. But it was a quote from Rachel Sklar, who has agitated and organized extensively on the topic, that raised hackles. She said that part of the goal of the group she co-founded was to "chang[e] awareness, so that the next time Techcrunch is planning a Techcrunch Disrupt, they won't be able to not see the overwhelming maleness of it."
That prompted TechCrunch's Michael Arrington to grumble, "Until today I haven't really said what I felt" about the representation of women in tech, presumably because he's been silenced by all the ever-powerful women. How does he feel? It's not his fault, and yet it's all about him anyway.
I'm going to tell it like it is. And what it is is this: statistically speaking women have a huge advantage as entrepreneurs, because the press is dying to write about them, and venture capitalists are dying to fund them. Just so no one will point the accusing finger of discrimination at them.
This is a familiar mantra to anyone who's ever critiqued an institution from the outside — the worst crime, it seems, is feeling like you're being called a sexist prick, and not, you know, thinking about how you might unconsciously be behaving like one in your day-to-day actions. And the impulse is to be defensive and point to everything that the underrepresented group isn't doing, or blame the person speaking up about it.