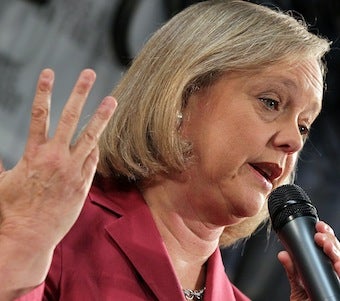 I mean, really, why else would her sons be such entitled jackasses? Instead of nurturing her brood, she spent all her time earning the $100 million she's shelling out in the California governor's election. Is anyone surprised at the result?
Okay, so to be fair, no one has put it quite so blatantly. But as various blogs, including IvyGate and our brother site Gawker repeatedly chronicle the douchey antics of the conveniently-named Harsh brothers, we can't help but wonder if a male politician's wayward spawn would get as much attention.
Not that there isn't fodder when it comes to these two: an arrest for breaking a woman's ankle, rumored racism, suspensions, expulsions, beer-throwing, and entitled tantrums over rugby fields.